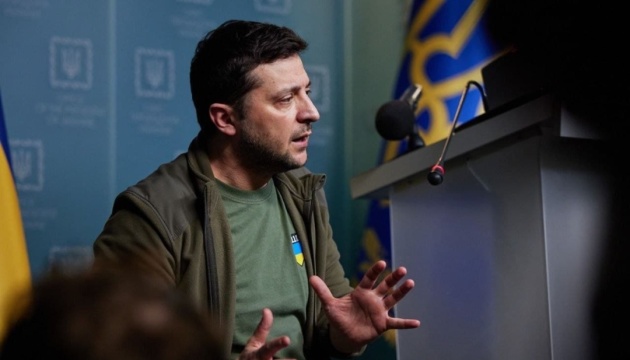 Zelensky demands tougher international sanctions against Russia
Ukrainian President Volodymyr Zelensky has called for the introduction of a new package of sanctions against Russia, a boycott of Russian oil exports and imports to Russia.
He stated this in a video address, Ukrinform reports.
"If the invasion continues and Russia does not abandon its plans against Ukraine, then a new sanctions package is needed. New sanctions, new sanctions steps against the war and for the sake of peace. A boycott of Russian exports. In particular, the refusal of oil and oil products from Russia," Zelensky said.
According to him, "this can be called an embargo, or this can be called just morality, when you refuse to give money to a terrorist."
The head of state also stressed the importance of boycotting imports to Russia.
"If they do not want to follow civilized rules, they should not receive goods and services from civilization. Let the war feed them," Zelensky said.
He said he was convinced that the international community must act even more decisively.
"When someone loses their mind, they have to lose their fear and forget about commerce. We need to defend ourselves. Both states and companies must be moral. We must fight against the inhuman force that wants to destroy humanity. The success of the Ukrainian army, the will of the Ukrainian people, the principles of international sanctions - this is the way to peace," Zelensky said.
The war with Russian invaders has been going on in Ukraine since February 24. Russian troops have been shelling and destroying key infrastructure and households.
Martial law was imposed in Ukraine and general mobilization was announced.