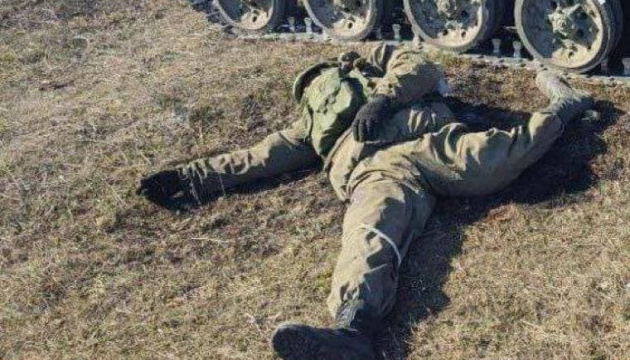 Russian Defense Ministry ordered disposing bodies of own soldiers killed in Ukraine
The Russian Defense Ministry gave the order to bury killed Russian soldiers in mass graves and if this is not possible – dispose their dead bodies.
The Operational Command North wrote this on Facebook, referring to an official Russian Defense Ministry's document that was intercepted by the Ukrainian military.
"That's everything you need to know about the attitude of the enemy to their soldiers, whereas Ukrainian fallen soldiers are being seen off as heroes and their memory is being honored," the Operational Command North wrote.
The document "for official use only" requires from March 1, 2022 to withdraw identity documents from the personnel of the Russian army fighting in Ukraine, to take urgent measures on taking the bodies of the dead Russian soldiers out of Ukraine at night, organizing burial in mass graves and disposing the dead bodies of their soldiers.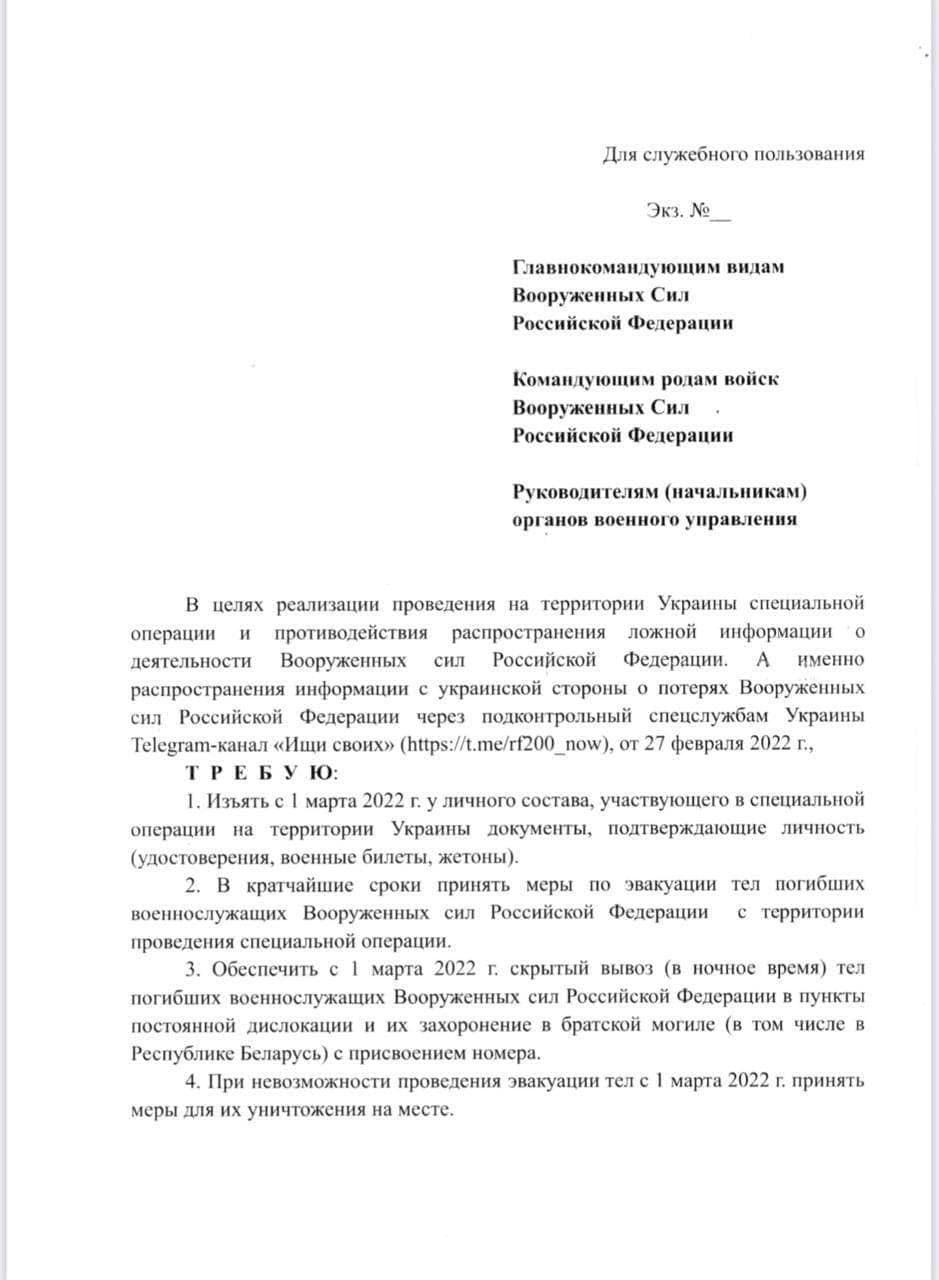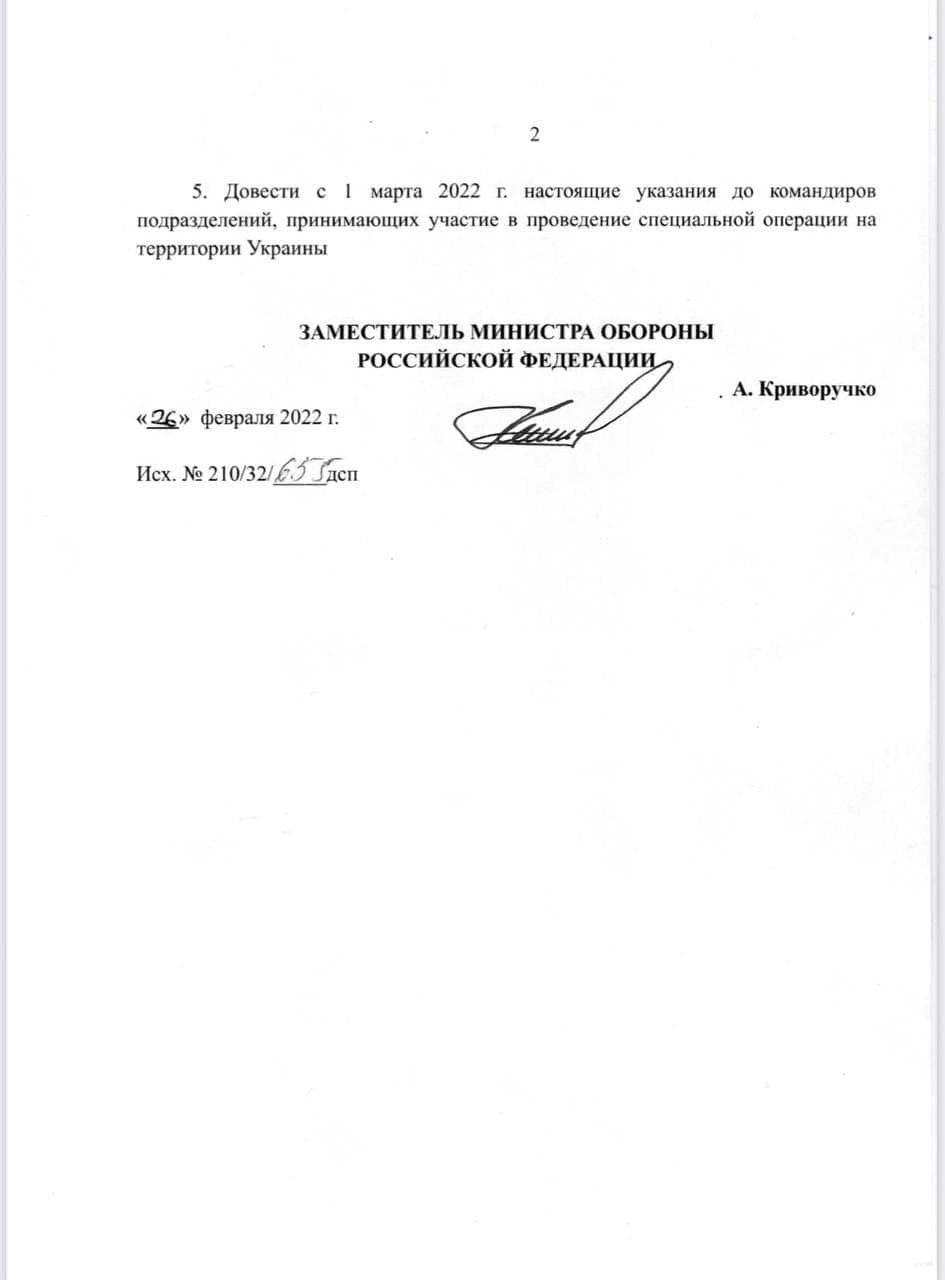 As reported, on February 24, Russian President Vladimir Putin declared war on Ukraine and launched a large-scale invasion
iy