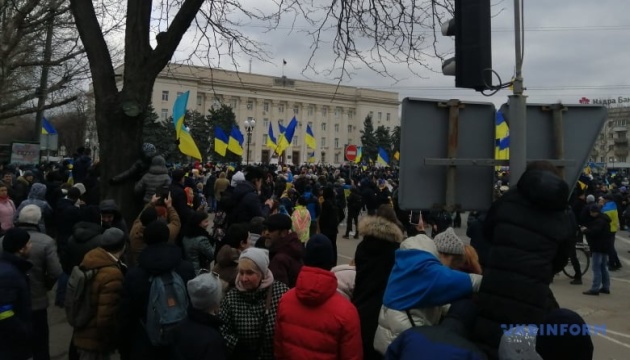 Kherson is Ukraine! Mass rally held in city
A mass peaceful rally began on the Freedom Square, Kherson city center, near the building of the regional state administration seized by Russian invaders.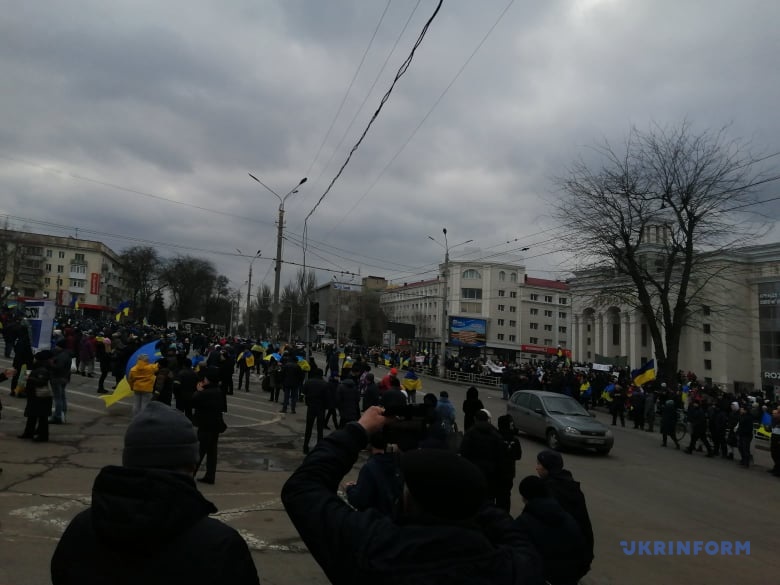 Dementiy Bilyi, head of the regional branch of the Committee of Voters of Ukraine, posted a video from the rally on Facebook.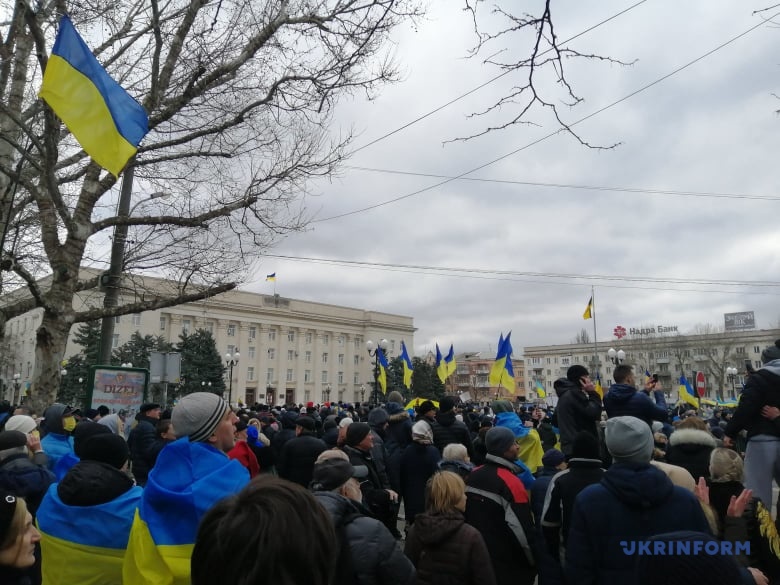 It shows that the square is completely filled with Kherson residents holding Ukrainian flags and chanting "Kherson is Ukraine!".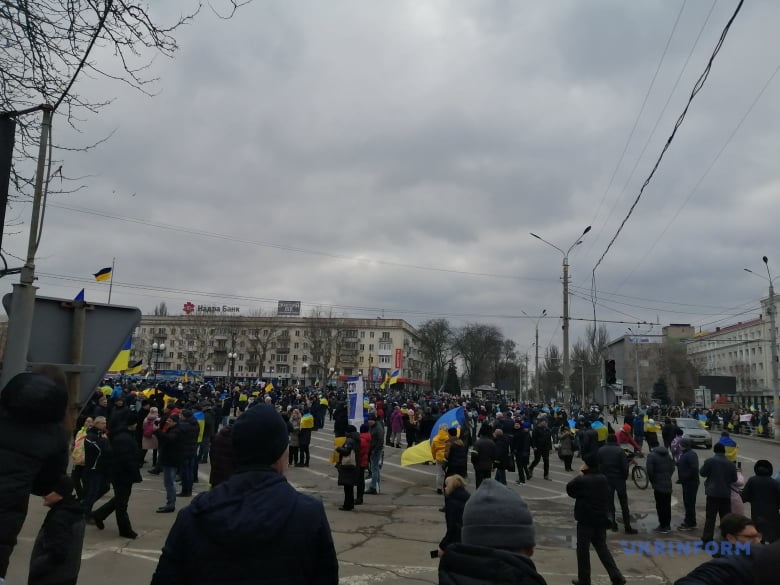 Yesterday, Kherson residents also held a rally against the aggressor and refused to take the enemy's bloody "humanitarian aid".
On February 24, Russian president Vladimir Putin declared war on Ukraine and launched a large-scale invasion.
Russian troops are killing civilians, shelling and destroying key infrastructure facilities, and missiles hit Ukrainians' homes.
Martial law was imposed in Ukraine and general mobilization was announced. The Armed Forces of Ukraine, with the support of the entire nation, courageously resist Russian aggression.
Ukraine filed a lawsuit against the Russian Federation at the UN International Court of Justice in The Hague. International Criminal Court Prosecutor Karim Khan commenced an investigation into the situation in Ukraine.
ol