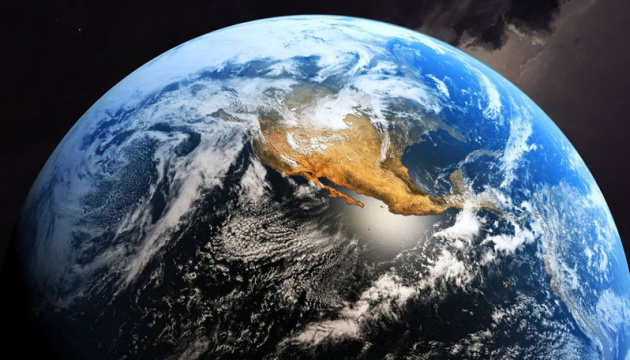 If you don't close the sky for us now, it will eventually close for the whole planet
These words are addressed to the citizens of Western nations, to explain the critical circumstances threatening each of them personally, no matter what continent they live on.
From the moment of the seizure by Russian troops of the Chernobyl radioactive nuclear waste storage site, from the moment of tank shelling, arson, and seizure of the Zaporizhia Nuclear Power Plant, the whole world is the war zone was the whole world.
So far, the status of the Western world is that of hostage and victim. For the past 20 years, Putin has been taming your politicians through nuclear blackmail, as well as cheap oil and gas. And these people have convinced you that Georgia and Ukraine are second-tier nations. That their fate won't affect you personally, no matter how tragic it may be.
And now it does, it affects you in person.
Since the capture of nuclear facilities by those deprived of self-conscience, intellect, and critical thinking since childhood, the war in Ukraine has, in fact, already turned into World War 3, the "Sixth Generation War," the New Generation War.
We had been warning the world it was a possibility, we had been warning the world about modern Russia's Hitler mentality. But you decried our pleas as "hate speech" spread by "radicals," subjecting us to discrimination for expressing our own feelings driven by national interests.
Now this war is coming to your home. It is coming to you with its language and thoughts of hatred, on which all modern Russia has been brought up. Several generations of Russian people have hated you just because you exist. So now you're starting to wake up and realize what is going on.
But also, because of the high culture of your nations and your humanistic upbringing, you simply cannot fathom who you are dealing with in the person of Vladimir Putin.
The Western world, which has been fighting for decades to ensure safety of nuclear energy, rooting for the clean environment, has every chance to become the object of radioactive destruction on a global scale.
Putin is mentally ill, and this is no denigration, but a fact that is obvious to experts in the field. In the language of psychiatry, this is called "paranoid psychosis" as every psychiatrist can easily notice all the clinical signs. In this condition, the patient's dominant behavior is pure aggression towards the outside world as he believes that the world is a threat to him. So he thinks he has to strike first.
This is the man who openly declared he was continuing Stalin's policies, while following in Hitler's footsteps. This man hasn't stopped and won't stop until he annihilates everything that doesn't fit into his own picture of the world.
Ukraine will not submit to Putin under any circumstances. So, if the Russian troops are forced to retreat, their crazy commander-in-chief will blow up our nuclear power plants.
So if you don't close the sky for us now, it will fall upon your heads. Then don't say we didn't warn you.
Oleh Pokalchuk, Facebook