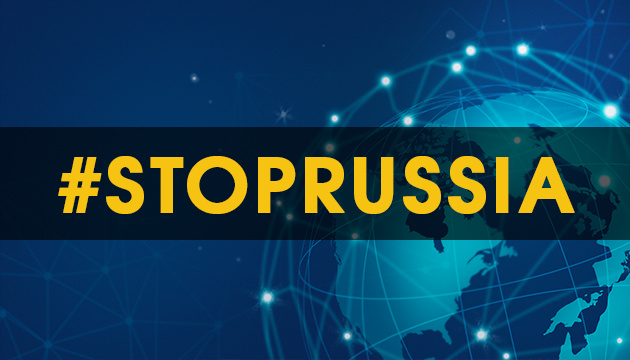 Enemy air strike ruins school in Zhytomyr city center
In the center of Zhytomyr, a Russian air strike ruined the building of school No.25.
"A missile or a bomb [strike] has just been launched. The information on casualties will be released later. In fact, half of school was ruined. Rescue operations are underway," Zhytomyr Mayor Serhiy Sukhomlyn said in his video address, Ukrinform reports.
City school No.25 is located in Mala Berdychivska Street, near the central part of the city and the buildings of the Regional State Administration and the City Council.
As reported, on the night of March 2, the Russian invaders fired three missiles at Zhytomyr, damaging a residential area, a gas pipeline, the city hospital No.2, the regional perinatal center, the Koroliov Zhytomyr Military Institute, and shops.
As reported, on February 24, Russian president Vladimir Putin declared war on Ukraine and launched a large-scale invasion.
Russian troops are killing civilians, shelling and destroying key infrastructure facilities, and missiles hit Ukrainians' homes.
Martial law was imposed in Ukraine and general mobilization was announced. The Armed Forces of Ukraine, with the support of the entire nation, courageously resist Russian aggression.
Ukraine filed a lawsuit against the Russian Federation at the UN International Court of Justice in The Hague. International Criminal Court Prosecutor Karim Khan commenced an investigation into the situation in Ukraine.
ol