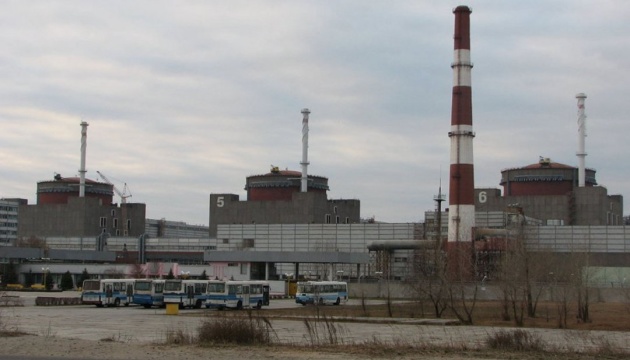 Fire at Zaporizhzhia NPP may cause uncontrolled transfer of radiation pollution - Strilets
Fire at the Zaporizhzhia nuclear power plant may cause uncontrolled transfer of radiation pollution to an indefinite area.
Acting Minister of Environmental Protection and Natural Resources Ruslan Strilets said this on the Rada TV channel, according to an Ukrinform correspondent.
"Apart from the fact that there are actually operating reactors, there is also a storage facility for spent nuclear waste, which is temporarily stored there. If it is shelled, any fire at the facility may cause the transfer of radiation to completely indefinite areas," he said.
Strilets stressed that, depending on weather conditions, the transfer of such pollution may be unpredictable and uncontrolled.
On the night of Friday, a fire broke out at the Zaporizhzhia NPP as a result of shelling by military hardware of the Russian army.
One shell hit the first power unit, Zaporizhzhia NPP spokesman Andriy Tuz said.
Energoatom issued an appeal to the world community warning that the shelling was "a violation of the nuclear and radiation safety of Europe's largest nuclear facility, which could have serious and tragic consequences for the world."
Zaporizhzhia NPP said that Chechen fighters broke into the territory of the plant and want to lay mines at the plant.
Firefighters are not allowed to extinguish the fire.