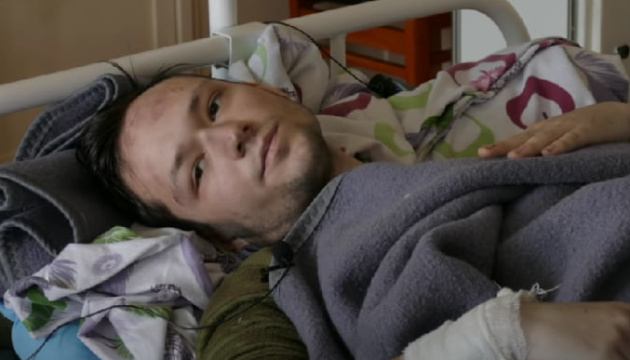 Ukrainian pilot captured by Russian invaders and may be used for propaganda
Russian invaders have captured a Ukrainian pilot and may use him to produce Russian propaganda.
The relevant statement was made by the Command of the Ukrainian Air Forces on Facebook, an Ukrinform correspondent reports.
"The Russian occupation troops have captured a Ukrainian military pilot, who ejected himself after being hit with an enemy missile. The Russian agit-prop used a brutal tactics of 2014. It is obvious that, under the pressure and the threat of reprisal, our pilot is telling about 'nationalists', the EU and NATO, which Ukraine should not join and should instead make friends with the 'fraternal people'," the report states.
According to the Ukrainian Air Forces, this video is likely to be spread on Russian TV Channels and social media by Russian propagandists.
"The pilot is ours, from the famous 299th tactical air force brigade. But these words are not his. The Command of the Ukrainian Air Forces has no doubt about the young pilot's patriotism and courage, who has successfully completed many combat tasks over several days, defending the country against Russian occupiers," the Command of the Ukrainian Air Forces noted.
They also noted they would make every effort to bring the pilot back home.
A reminder that, on February 24, 2022, Russian President Vladimir Putin initiated a full-scale invasion of Ukraine, starting a war. Russian troops are shelling and destroying the key infrastructure facilities, targeting residential houses with missile strikes.
mk