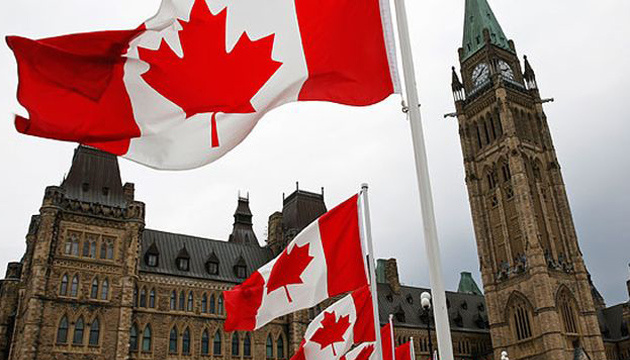 Canada imposes sanctions on Gazprom and Rosneft
Canada has expanded sanctions against Russia in response to the aggression against Ukraine.
"Canada's support for Ukraine and its people is unwavering. We will continue to meet every act of aggression by Russia's leadership with measures designed to weaken its ability to wage war. As the horrific events in Ukraine continue to unfold before our eyes, it is clear more must be done," said Canada's Minister of Foreign Affairs Mélanie Joly, an Ukrinform correspondent reports.
Those who aid and abet Russian aggression will be held accountable, the minister stressed.
New Canada's sanctions impose restrictions on 10 key individuals from 2 important companies in Russia's energy sector, Rosneft and Gazprom.
"Canada is taking these actions alongside its international partners and allies and in solidarity with the government and people of Ukraine. This coordination demonstrates the broad international support for Ukraine and its people. There will continue to be consultations with partners on implementing further sanctions if Russia persists with its aggression against Ukraine," reads the statement.
The sanctions are expected to be in effect in the coming days through orders made. All funds and property of sanctioned individuals and legal entities are frozen in the territory Canada, and Canadians are prohibited from conducting any financial transactions with them.
Since Russia's attempted annexation and illegal occupation of Crimea in 2014, Canada has sanctioned over 850 individuals and entities. This week, Prime Minister of Canada Justin Trudeau announced his intention to phase out crude oil imports from Russia.
ol