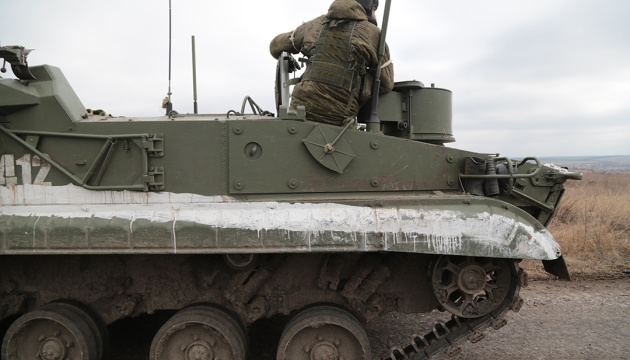 As Russian invaders demand that Konotop surrender, mayor explicitly defies threats
Russian invaders have offered the mayor of Konotop, Sumy region, Artem Semenikhin, to surrender the city, otherwise threatening to inflict a devastating artillery blow.
The citizens refuse to give up defenses, Ukrinform reports with reference to the Telegram channel of the Sumy Regional Military Administration.
"In Konotop, the invaders came to negotiate with city authorities. According to Mayor Artem Semenikhin, Russian military came out and told him to surrender the city. They threatened to fire artillery on the city. The authorities have explicitly defied threats," the report said.
Enemy vehicles deployed outside the City Council were surrounded by citizens, who were shouting "Shame!"
The official position of the Konotop authorities' response is being shaped now, the regional administration noted.
As Ukrinform reported earlier, on February 24, Russia launched a full-scale invasion of Ukraine. Since then, Russian troops have been shelling civilians, including with proscribed weapons, also using civilians as "human shields."
Ukraine has filed a lawsuit against the Russian Federation with the UN ICC in The Hague. ICC Prosecutor Karim Khan has initiated a full-fledged inquiry into the situation in Ukraine.