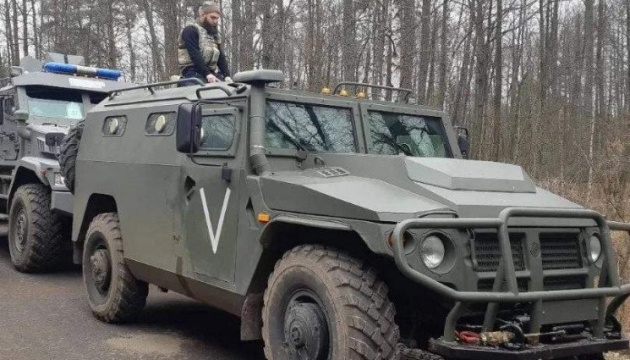 Russian invasion update: Column of Kadyrov's vehicles destroyed near Borodianka
The situation regarding the Russian invasion
A column of enemy vehicles has been destroyed near the urban-type village of Borodianka, Kyiv Region.
The relevant statement was made by Kyiv Region's Police on its Facebook page, an Ukrinform correspondent reports.
"On March 1, 2022, in western Kyiv Region, where fighting is underway, near the village of Borodianka, [Ukrainian] defenders destroyed an enemy column of V-marked military vehicles. In particular, they were used to transport large caliber ammunition and food products from Ukrainian stores. Bucha District's police seized ammunition," the report states.
The V-marked vehicles are known to be used by the so-called Kadyrov's men.
A reminder that, on February 24, 2022, Russian President Vladimir Putin initiated a full-scale invasion of Ukraine, starting a war.
mk