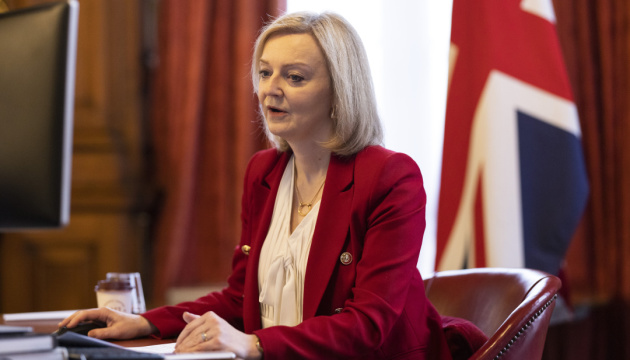 Britain imposes sanctions on Belarus for helping Moscow attack Ukraine
The United Kingdom has said it will impose sanctions on Belarus for its role in Russia's invasion of Ukraine.
That's according to Sky News, Ukrinform reports.
"The Lukashenko regime actively aids and abets Russia's illegal invasion and will be made to feel the economic consequences for its support for Putin. There will be nowhere to hide. Nothing - and no one - is off the table," UK Foreign Secretary Li Truss said.
The Belarusian chief of the general staff, Major General Victor Gulevich, and three other deputy defense ministers will be sanctioned, along with two military enterprises.
They are: Major General Andrei Burdyko, chief of logistics of the Belarusian Armed Forces, Major General Sergei Simonenko, chief of armament, and Major General Andrey Zhuk, deputy minister of defense.
The individuals will be unable to travel to the UK and their UK-based assets will be frozen.
Belarus had taken part in joint military drills with Russia in the run-up to the invasion, and some Russian troops have entered Ukraine from the Belarusian border.
Ukraine also said today that 300 Belarusian tanks have amassed on the border.
Announcing the measure, Foreign Secretary Liz Truss said: "We are inflicting economic pain on Putin and those closest to him. We will not rest until Ukraine's sovereignty and territorial integrity is restored.