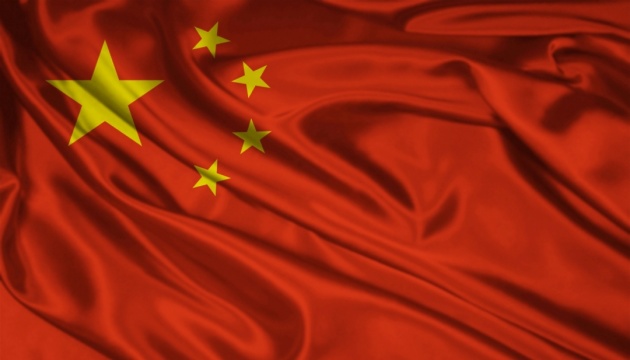 China says ready to work to end war through diplomacy
Chinese Foreign Minister Wang Yi has assured his Ukrainian counterpart Dmytro Kuleba of China's readiness to make every effort to end the war on Ukrainian soil through diplomacy.
He stated this in a phone call with Kuleba, Ukrinform reports, with reference to the Ukrainian Foreign Ministry's press service.
According to the statement, the Ukrainian foreign minister informed his Chinese counterpart in detail about the development of Russia's armed aggression against Ukraine, the shelling of civilian infrastructure and the killing of civilians. Kuleba asked Wang to use the level of relations between Beijing and Moscow to make Russia end its armed aggression against the Ukrainian people.
"The Chinese minister reaffirmed China's unwavering support for Ukraine's sovereignty and territorial integrity, noting the strategic nature of bilateral relations. He assured Dmytro Kuleba of China's readiness to make every effort to end the war on Ukrainian soil through diplomacy, including as a permanent member of the UN Security Council," the statement said.
Kuleba particularly noted China's distancing from Putin's decision to bring the Russian army's deterrent forces into a special combat duty regime.
The two countries' foreign ministers also discussed the security of the Chinese community in Ukraine. In this context, Kuleba stressed that the best guarantee of security for Chinese citizens and other foreign citizens in Ukraine is the pressure of their governments on Russia to stop the armed aggression against Ukraine, especially the barbaric shelling of peaceful Ukrainian cities.
On February 24, Russian President Vladimir Putin announced the beginning of the invasion of Ukraine. Russian troops are shelling and destroying key infrastructure, conducting massive shelling of residential areas of Ukrainian cities and towns using artillery, multiple launch rocket systems and ballistic missiles.
Martial law was imposed in Ukraine and general mobilization was declared.
Ukraine submitted a lawsuit against Russia to the International Court of Justice in The Hague.