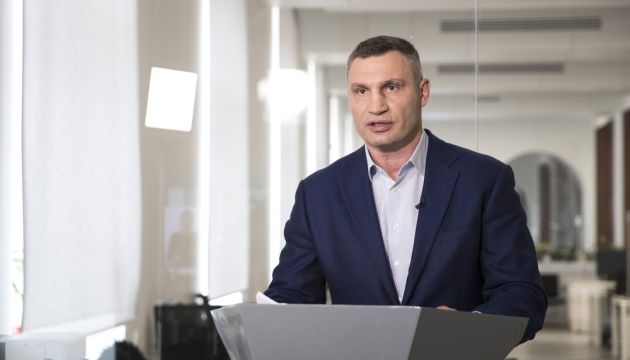 Klitschko: Situation remains difficult, enemy on capital's outskirts
Kyiv Mayor Vitaliy Klitschko says the situation around Kyiv remains difficult at the moment at the enemy is massing forces in the outskirts of the capital.
The mayor has made the relevant address to city residents via Telegram, Ukrinform reports.
"Dear friends! Kyivans! The situation is difficult. The enemy is on the outskirts of the capital. Our armed forces and territorial defense are fighting heroically for our land. We are bracing to defend Kyiv," he said.
According to him, fortifications have been set up at the entrances to the city. Checkpoints have been installed.
"I urge everyone to keep their composure. Do not leave your homes without urgency. Remain in shelters following air raid alerts," he said.
According to the head of the city, all critical infrastructure facilities are operating. Public transportation is limited until 19:00.
"I must remind you that the curfew has been imposed from 20:00. Everyone must stay at home or in shelters! Only vehicles with special passes issued by Kyiv's military commandant are allowed to move around the city! The curfew lasts until 8:00," Klitschko said.
As reported, the head of the aggressor power, Vladimir Putin, announced on February 24 that he was launching a special operation in Ukraine and deploying Russian troops. After that, missile strikes hit a number of Ukrainian cities, and military facilities of the Armed Forces of Ukraine were attacked.