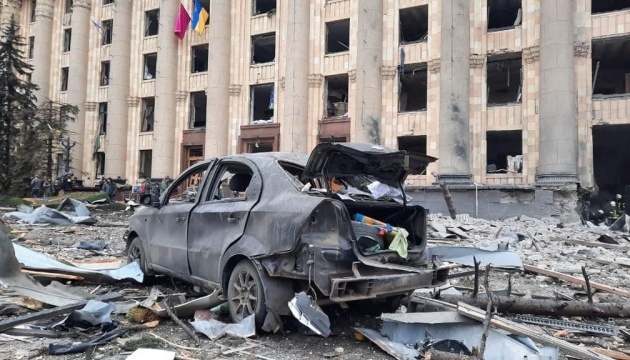 At least 10 people killed in Russian strike on central Kharkiv
At least 10 people killed as a result of Russia's attack on central square in Kharkiv.
"At least 10 people were killed and more than 20 were injured. Rescuers and volunteers have removed about 10 people from the rubble. Work is underway to clear the rubble. The stairwell and part of the corridors on all floors have been completely destroyed," The State Emergency Service of Ukraine posted on Telegram.
Russian president Vladimir Putin declared war on Ukraine on February 24 and launched a large-scale invasion. Russian troops have been shelling and destroying key infrastructure facilities. Missiles hit residential buildings.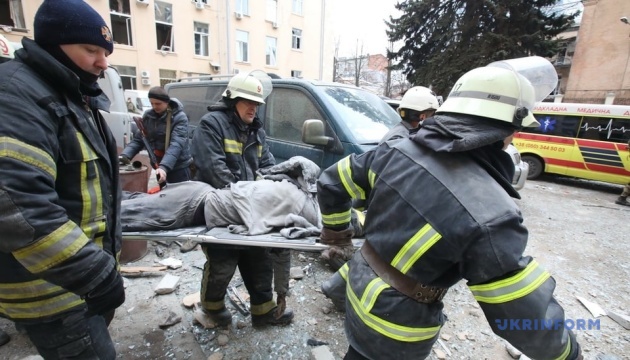 Martial law was imposed in Ukraine and general mobilization was announced.
Ukraine officially filed a lawsuit against the Russian Federation at the UN International Court of Justice in The Hague.
The Armed Forces of Ukraine, with the support of all Ukrainian people, courageously resist the Russian aggression.
Photo credit: State Emergency Service of Ukraine
ol