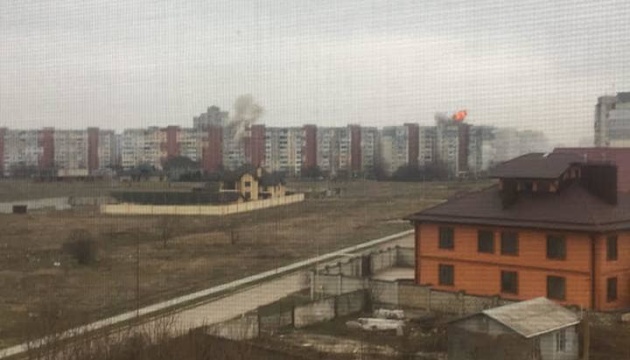 Russian invasion update: Russians fire on apartment block in Kherson city
The situation regarding the Russian invasion
Russians started to shell residential buildings in Kherson city, southern Ukraine.
"Urgently! Russian monsters fired on apartment block in Tavriysky district," Head of the Kherson Regional State Administration Hennadiy Lahuta posted on Facebook.
Kherson residents are asked to stay in shelters, the situation is being clarified.
Russian military now stay in Shumensky district, shots were heard in the area of Kherson Cotton Mill. The aggressor captures civilians.
Russian president Vladimir Putin declared war on Ukraine on February 24 and launched a large-scale invasion. Russian troops have been shelling and destroying key infrastructure facilities. Missiles hit residential buildings.
Martial law was imposed in Ukraine and general mobilization was announced.
Ukraine officially filed a lawsuit against the Russian Federation at the UN International Court of Justice in The Hague.
The Armed Forces of Ukraine, with the support of all Ukrainian people, courageously resist the Russian aggression.
ol