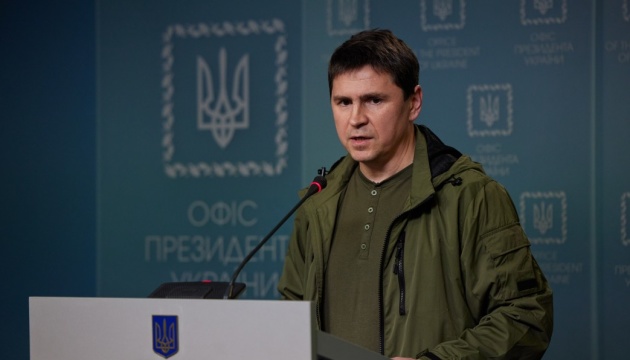 Russia's goal to sow mass panic, while Ukraine keeps fighting with dignity – Zelensky's advisor
Russian rocket launchers and artillery are intensively shelling residential neighborhoods as the aggressor's goal is to sow mass panic, inflict civilian casualties, and damage infrastructure.
Mykhailo Podoliak, an advisor to the head of the President's Office, addressed the issue on Twitter, Ukrinform reports.
"Masks off. Russia is actively shelling city centers, inflicting direct missile and artillery strikes at residential and government areas. Russia's goal is clear - mass panic, civilian casualties, destruction of infrastructure. Ukraine is fighting with dignity," Podoliak tweeted.
On February 24, on the instructions of President Vladimir Putin, Russia launched a war with Ukraine. For the sixth day in a row, Russian troops have been shelling and destroying key infrastructure, with their missiles aiming including at apartment blocks.
Martial law was imposed in Ukraine and a general mobilization was announced.