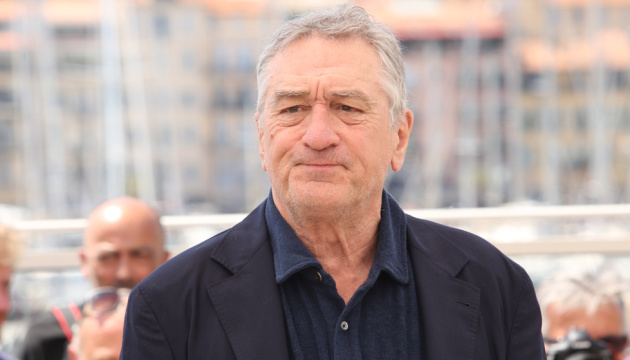 At Cambridge University, Robert De Niro speaks out in support of Ukraine
Famous American actor Robert De Niro has spoken out about the Russian invasion of Ukraine when he appeared in front of students at Cambridge University.
Ukrinform reports this with reference to BBC.
De Niro spoke about his acting career, but when asked his opinion about Ukraine, he said: "You have to stand up and say 'you can't do that, it's wrong'".
"There are things that are going on in the world, that if you have a voice and you see what's happening, you have the right to say something about it. You must. You have to," De Niro said,
He stressed that it's not just about democracy, it's about right and wrong - the truth.
"You see what's happening in Ukraine now, you have to stand up and say 'you can't do that, it's wrong'.
The American actor called on those present: "We have to do something to stop this kind of aggression".
As reported, on February 24, Russian President Vladimir Putin declared war on Ukraine and launched a large-scale invasion.
iy