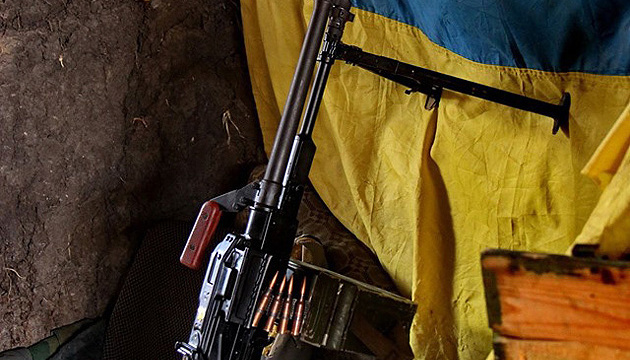 Enemy losses over past day: Five fighter aircraft, two Buk systems, cruise missile
On February 28, the Air Force of Ukraine destroyed five fighter aircraft, columns of armored vehicles, a column of trucks with fuel, an anti-aircraft missile system, and a cruise missile of the aggressor state.
"The empire of evil has gone beyond all limits, and the whole world sees it! And, be in no doubt, it will be punished for crimes against humanity! Especially for the houses destroyed today in Brovary, Vasyliv, Bila Tserkva and Tokmak, for the shelling of Kharkiv, for [ruined] schools and kindergartens, for the killed and wounded civilians, children," the Air Force Command posted on Facebook.
As noted, Ukraine's Air Force made Russian troops suffer huge losses on February 28.
"During the occupiers' audacious air raids on Vasylkiv and Brovary, Ukrainian fighter pilots intercepted and shot down two Russian planes. The work of Ukrainian fighters was completed by S-300 anti-aircraft missile divisions, which struck three occupiers' planes. So, Ukraine's Air Force shot down five fighter aircraft. According to preliminary data, those were Su-30 and Su-35," the Air Force stressed.
Buk M-1 anti-aircraft missile system shot down a cruise missile and an enemy helicopter near Kyiv.
Ukrainian Su-25 strike fighters worked in units and pairs and carried out several missile and bomb strikes at columns of armored vehicles and enemy manpower in Kyiv and Zhytomyr regions.
Bomber aircraft also worked successfully. Su-24m of the Air Force launched at least four devastating bomb attacks on tank columns, columns of mechanized equipment, a convoy of trucks with fuel and lubricants in Chernihiv region and near Berdiansk, Zaporizhzhia region.
"And we traditionally praise perfect skills of Bayraktar TB2 crews. This time, they hit three targets – enemy tank and two Buk anti-aircraft missile systems," the Air Force added.
On February 28, Russian troops launched a missile strike on the towns of Vasylkiv and Bila Tserkva and the village of Kalynivka, Kyiv region.
ol