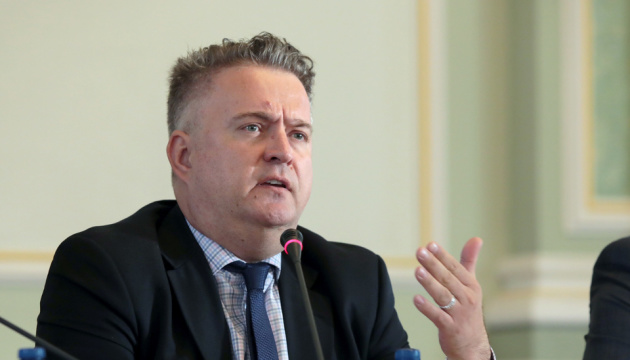 Kyslytsya: We can't trust Russia even in talks on humanitarian corridors
Russia's assurances that the civilian population will be evacuated from the most dangerous areas of the attacked Ukraine may be another lie, and buses with people may become an easy target.
"There are many urgent tasks. In particular, to coordinate humanitarian corridors to evacuate civilians from the most dangerous areas," Sergiy Kyslytsya, Ukraine's Permanent Representative to the UN, told UN Security Council members, an Ukrinform correspondent reports.
At the same time, he warned: "Russia's assurances about security cannot be trusted. Russia's words often, if not always, do not correspond to its actions."
In this regard, the diplomat stressed that Russian politicians and diplomats, even at the UN, claimed that there would be no invasion, no attack on Ukraine.
"Therefore, such [humanitarian] corridors may become an easy target for the Russian army," said the Ukrainian diplomat.
Russia's aggression against Ukraine is not only a security crisis, it is also a humanitarian crisis, he added.
"This war, unleashed by conscious choice [of Putin], is not just a violation of international law, but also a violation of perception of the world," Kyslytsya said.
He also called on the international community to record all violations of international law and international humanitarian law in Ukraine.
As reported, the UN Security Council met in New York on Monday to discuss the humanitarian crisis caused by Russia's aggression against Ukraine.
Russian president Vladimir Putin declared war on Ukraine on February 24 and launched a large-scale invasion. Russian troops have been shelling and destroying key infrastructure facilities. Missiles hit residential buildings.
Martial law was imposed in Ukraine and general mobilization was announced.
Ukraine officially filed a lawsuit against the Russian Federation at the UN International Court of Justice in The Hague.
The Armed Forces of Ukraine, with the support of all Ukrainian people, courageously resist the Russian aggression.
ol