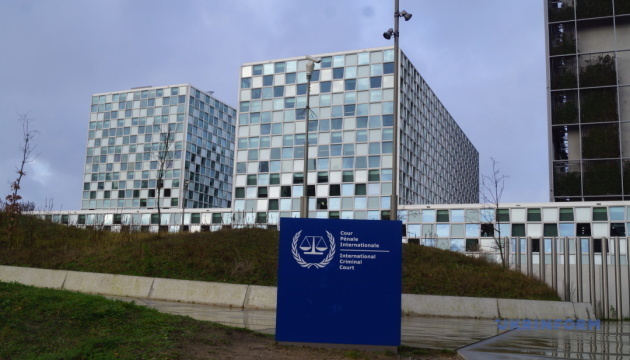 Prosecutor of International Criminal Court to investigate Russia's war crimes in Ukraine
Prosecutor of the International Criminal Court in The Hague Karim Khan has announced that he will launch an investigation into alleged war crimes and crimes against humanity in Ukraine.
As his statement reads, the grounds for launching the investigation are the results of the preliminary investigation into the situation in Crimea and Donbas, published last year, as well as current events in Ukraine.
"I have already tasked my team to explore all evidence preservation opportunities," Khan said.
He noted that he might seek and obtain authorisation from the Pre-Trial Chamber of the ICC to open an investigation, but an alternative route that could further expedite matters would be for an ICC State Party [Ukraine is not an ICC State Party] to refer the situation to my Office, "which would allow us to actively and immediately proceed with the Office's independent and objective investigations."
"I will also be asking for the support of all States Parties and the international community as a whole as my Office sets about its investigations. I will be calling for additional budgetary support, for voluntary contributions to support all our situations, and for the loan of gratis personnel. The importance and urgency of our mission is too serious to be held hostage to lack of means," Khan stressed.
As a reminder, Lithuania already filed an application with a request to investigate war crimes committed by Russia and Belarus in Ukraine. Prime Minister Ingrida Šimonytė said: "What Putin is doing is just murder and nothing more, and I hope he will be in The Hague."
After Lithuania's submission, Khan will not have to seek the judges' approval to launch a new investigation, so he can get to work quickly.
Ukraine also filed a lawsuit against Russia at the International Court of Justice over invasion under the pretext of false allegations of "genocide" of the Russian-speaking population.
Several groups have begun gathering evidence of war crimes to use them at future trials at the ICC and elsewhere.
Bellingcat founder Eliot Higgins said he was working with other organizations to gather evidence that would be accepted in court.
ol