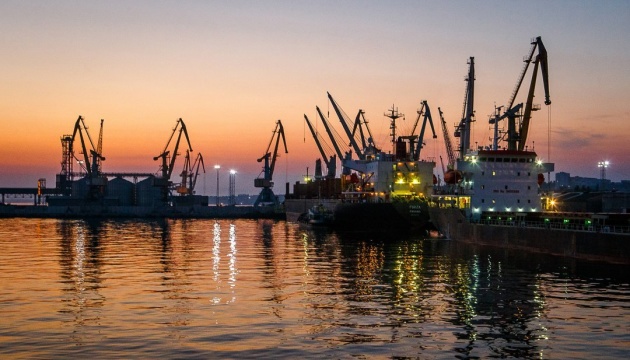 Russian invasion update: Russian aggressors fire missiles at Berdiansk port
The situation regarding the Russian invasion
Russian invaders launch missile strikes on the Berdiansk sea trade port.
"The infrastructure of our town was hit by a missile strike for the first time. The target was the Berdiansk sea trade port," Secretary of the Berdiansk Town Council Oleksandr Svidlo posted on Facebook.
There were two missiles. Russian military launched them when a peaceful rally took place in front of the executive committee building in the town center. People chanted that the Russians had nothing to do on Ukrainian soil. Some public figures accused Svidlo and his team of "surrendering the city" because they did not come to the rally.
"I remind: I do not need to go to rallies to tell the armed people that Berdiansk is Ukraine and we will not surrender our town. I said this to them yesterday and I do not change my position," he explained.
Russian president Vladimir Putin declared war on Ukraine on February 24 and launched a large-scale invasion. Russian troops have been shelling and destroying key infrastructure facilities. Missiles hit residential buildings.
Martial law was imposed in Ukraine and general mobilization was announced.
Ukraine officially filed a lawsuit against the Russian Federation at the UN International Court of Justice in The Hague.
The Armed Forces of Ukraine, with the support of all Ukrainian people, courageously resist the Russian aggression.
ol