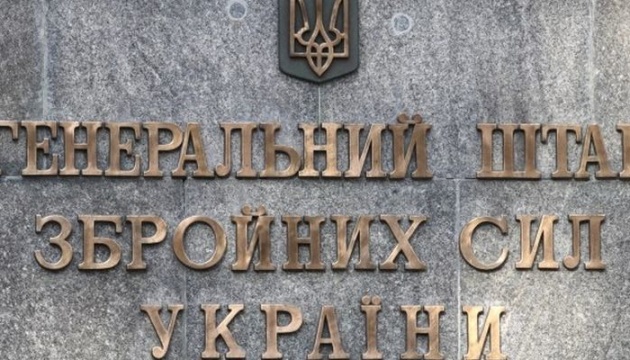 Russian invaders violate international humanitarian law – General Staff
Russian troops violate the laws of war and international humanitarian law in all areas of the offensive.
"The enemy, losing offensive potential, loses a human face alongside. Numerous violations of the laws of war and international humanitarian law by the Russian aggressor have been recorded along the entire offensive line," the General Staff of the Armed Forces of Ukraine posted on Facebook.
According to the General Staff data, the most common war crimes committed by the Russian occupiers are the use of weapons against civilians, bomb attacks, missile and artillery shelling of residential districts, causing destruction of civilian infrastructure.
It is also noted that the enemy uses state symbols and uniforms of the Armed Forces, the National Guard and the National Police of Ukraine for cover.
In particular, Ukrainian flags are hanged on the columns of Russian military equipment. Such cases were recorded in the populated localities of Peremoha and Nova Basan, Kyiv region, on the Krasnostav – Nizhyn highway, Chernihiv region.
While advancing a column of tanks and armored personnel carriers, the aggressor fired on the houses of local residents in Chernihiv region, from Talalaivka to Nizhyn.
In addition, Russian tanks began to deliberately destroy infrastructure and housing on the orders of their commanders on the way through the village of Borodianka. A separate group of tanks opened chaotic fire on high-rise apartment blocks.
There have also been cases when the enemy hangs a white flag on its equipment allegedly to surrender, however, after approaching the Ukrainian positions, the aggressor begins to open fire with lethal force.
"All this shows that the Russian occupiers are terrified as they did not receive any bread and salt promised by the propagandists. They receive only the hatred and contempt from the civilian population and a worthy repulse from the Ukrainian army," the General Staff stressed.
ol