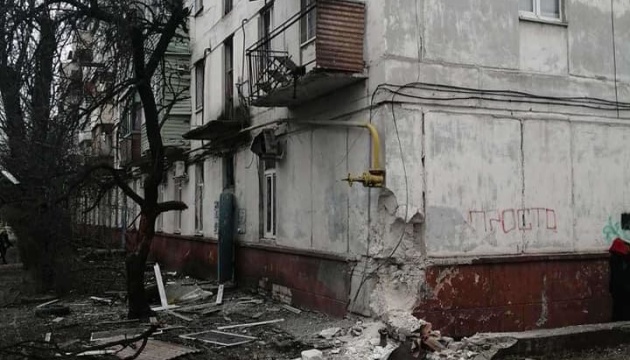 "I'm scared. We're hitting everyone, even civilians" – Russian soldier to his mother before being killed in action
The Security Service of Ukraine has made public a photo of texts sent by one of the Russian invaders to his mother before he was killed in combat.
In the texts, the soldier says it is actual war in Ukraine, that he was deployed right after the exercises held in Crimea, and that civilians are actually standing before Russian armored vehicles, trying to stop them, while Russian soldiers had been told by their commanders that the Ukrainians would be welcoming them in their homeland.
He also says Russian forces are shelling the Ukrainian territory indiscriminately, including civilians.
The following is the full text of the correspondence seen in the picture:
"- Mom, I'm not in Crimea anymore, not at the exercises
- Where are you then??? Dada is asking whether we can send you a parcel
- What parcel are you talking about? The only thing I want now is to hang myself
- What are you talking about? What's wrong?
- Mom, I'm in Ukraine. There's real war here. I'm scared, we're hitting everyone, even civilians. We had been told that people would welcome us here but they jump under our vehicles, not letting us pass. They call us fascists. Mom, it's so hard"
The caption to the photo of a killed soldier's phone says the serviceman didn't have enough time to surrender to Ukrainian forces.
"But other invaders still have a chance to save their lives," the SBU wrote. "Let's defend Ukraine together!"
As Ukrinform reported earlier, Russian President Vladimir Putin on February 24 declared war on Ukraine and launched a large-scale invasion. Russian troops are shelling and destroying key infrastructure, while missiles are hitting civilian households.
Martial law was imposed in Ukraine and general mobilization was announced. Over the past 24 hours, the Ukrainian military has repulsed Russian attacks on Kyiv, Chernihiv, Mariupol, and Kharkiv.
According to the General Staff of the Armed Forces, Russia lost 5,300 troops in the four days of the war.