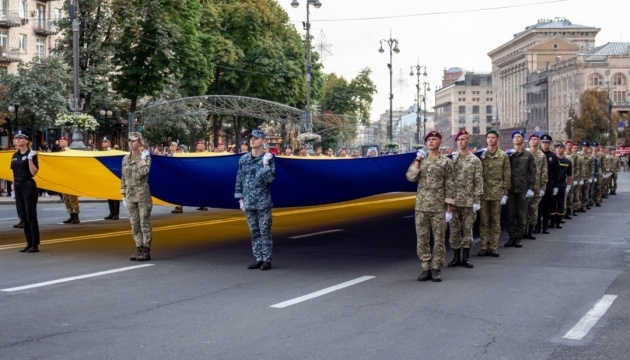 Defense Ministry: Several thousand foreigners willing to join International Legion
Several thousand foreigners have already expressed their willingness to join the International Legion.
"We are creating an international legion. President Zelensky has announced the formation of a new unit, the International Legion. We have already received several thousand applications from foreign nationals who want to join the resistance to the Russian occupiers and protect world security from the Putin regime," Deputy Minister of Defense of Ukraine Hanna Maliar posted on Facebook.
As reported, Ukraine creates an International Legion of Territorial Defense consisting of foreigners who want to join the resistance to Russian aggressors and protect world security.
Russian president Vladimir Putin declared war on Ukraine on February 24 and launched a large-scale invasion. Russian troops have been shelling and destroying key infrastructure facilities. Missiles hit residential buildings.
Martial law was imposed in Ukraine and general mobilization was announced.
Ukraine officially filed a lawsuit against the Russian Federation at the UN International Court of Justice in The Hague.
The Armed Forces of Ukraine, with the support of all Ukrainian people, courageously resist the Russian aggression.
ol