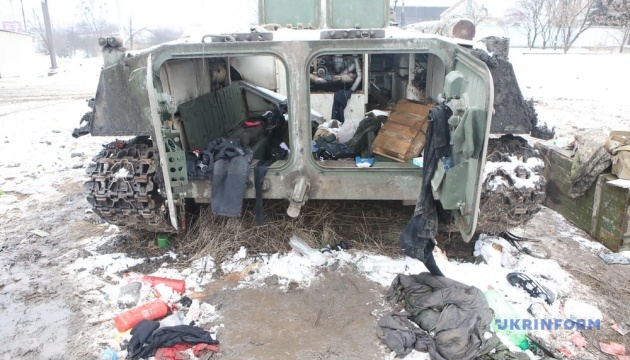 Russia has lost about 5,300 troops since beginning of Ukraine invasion – defense official
Since the beginning of a Russian invasion of Ukraine, the estimated losses of the aggressor are 5,300 troops.
According to Ukrinform, Ukraine's Deputy Defense Minister Hanna Maliar announced this on Facebook.
According to her, the total estimated losses of the enemy between February 24 and February 28 as of 06:00 are: aircraft - 29, helicopters - 29, tanks - 191, armored combat vehicles - 816, guns - 74, Buk air defense systems - 1, Grad multiple launch rocket systems - 21, vehicles - 291, tanks - 60, UAVs - 3, ships/boats - 2, air defense means - 5, personnel - about 5,300 (to be specified).
Maliar said that the information is approximate and can be specified, as it is extremely difficult to obtain precise figures after the battle, because commanders focus primarily on fighting.
In addition, according to her, information can be obtained only after the battle, and the battles can be extremely long. Data can be received the next day and sometimes in a day.
Ukrinform reported earlier that the Ministry of Defense of Ukraine asks Ukrainians to resist as much as possible the Russian invaders' attempts to replenish fuel, ammunition and food supplies.