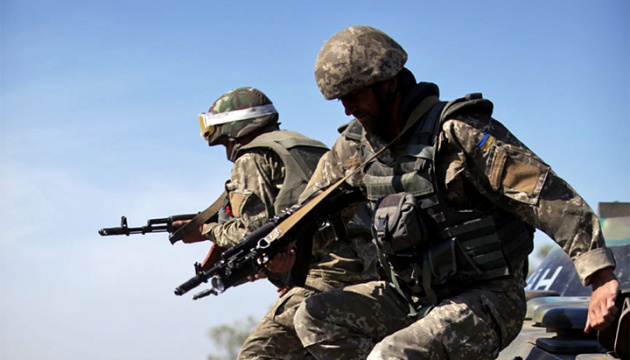 Russian invasion update: Ukrainian military fully regain control of Kharkiv
The situation regarding the Russian invasion
The Ukrainian military have fully regained control of Kharkiv. The enemies are being detected and put out of action.
"We fully control Kharkiv! Currently, the Armed Forces, the National Police, and the Territorial Defense are working in the city. The enemies are being put out of action in Kharkiv completely," Head of the Kharkiv Regional State Administration Oleh Synehubov posted on Telegram, Ukrinform reports.
According to him, the Russian enemy is completely demoralized. In Kharkiv city, invaders are leaving equipment in the middle of the road, whole groups of 5-10 people surrender to the Ukrainian troops. They surrender as soon as they see at least one representative of the Armed Forces of Ukraine, the head of the regional state administration added.
"Regarding the situation in the region. As of now, Chuhuiv is completely controlled by Ukrainian troops, Ukrainian flags have been raised on administrative premises," Synehubov said.
The offensive of the Russian aggressor continues in Lipetsk, Vovchansk, and Belgorod direction: "We observe separate columns of Russian equipment. The Armed Forces of Ukraine are actively fighting on their positions."
On February 27, Russian light equipment broke into Kharkiv. At the same time, Head of the Kharkiv Regional State Administration Oleh Synehubov informed that the fighting was taking place in the center of Kharkiv and that the Ukrainian military was destroying the enemy.
Synehubov called the occupiers' statements on the detention of Ukraine's 302nd Anti-Aircraft Regiment a fake: no fighter of the Armed Forces of Ukraine laid down their arms.
On February 26, Synehubov said in a video address that Russian troops were continuing a brutal invasion of Kharkiv region. Despite the statements by the leadership of the aggressor country, the enemy is shelling houses, there are casualties among the civilian population. Over just two days of the Russian invasion, 59 civilians and 23 service members were wounded, 7 civilians and 4 service members were killed.
The war in Ukraine has been ongoing for four days. On February 24, Russian president Vladimir Putin announced the beginning of the invasion of Ukraine. Martial law was imposed. President of Ukraine Volodymyr Zelensky signed a decree on general mobilization.
ol