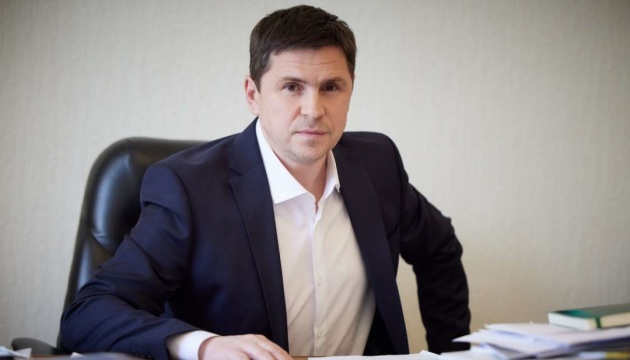 Gomel never approved as negotiation site, talks must only be held in neutral cities - Zelensky's advisor
The Russians could not come to Gomel, Belarus, today as this site was never agreed as a negotiation site.
That's according to Mykhailo Podoliak, the advisor to President of Ukraine Volodymyr Zelensky.
"Russia continues to lie. The real negotiating delegation of Russia could not be in Gomel today, because we did not agree on this platform for negotiations," says a statement available to Ukrinform.
"Who are they going to talk to? Russians to Russians?" Podoliak wondered.
The advisor stressed the claim of the alleged talks is "a deliberate manipulation."
"We have a clear and honest position. Negotiations should be on a neutral platform," said Podoliak.
"Rockets are being fired at Ukraine from the territory of Belarus, enemy aircraft are based there, convoys of Russian armored vehicles are moving in from Belarus," the statement underlines. "In such conditions, you cannot just come there."
Any honest negotiations can be held in "neutral cities" like Warsaw, Budapest, Istanbul, or Baku.
"On such a platform, negotiations can stop this war," Mykhailo Podoliak concluded.
Earlier, a number of media reported, citing Vladimir Putin's Press Secretary Dmitry Peskov that the Russian delegation had arrived in Belarus. He claims they allegedly came to negotiate with Ukraine.
As Ukrinform reported earlier, on February 24, Russian President Vladimir Putin declared war on Ukraine and launched a large-scale invasion. Missile strikes were launched on a number of Ukrainian cities and military facilities of the Armed Forces of Ukraine.
Martial law has been imposed in Ukraine. President Volodymyr Zelensky announced general mobilization.