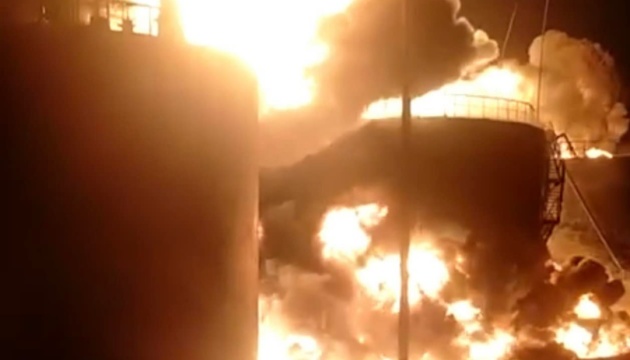 Russian invasion update: Russia hits oil depot of KLO gas station network in Vasylkiv
The situation regarding the Russian invasion
The Russian Federation used a missile to attack an oil depot of KLO Ukrainian network of gas stations in Vasylkiv town, Kyiv region, and destroyed it.
"Ukrainians, unfortunately, we inform that the Russian army attacked the KLO oil depot in Vasylkiv with a missile last night. The oil depot is destroyed. Our storage facilities were almost completely filled. It was our only oil depot," the press service of KLO informs.
At the same time, it is specified that yesterday afternoon (February 26) the drivers of fuel trucks filled all the functioning KLO stations. Thanks to them, gas stations still continue to operate.
"We are KLO and we will fill up to the last drop of fuel, work to the last drop of sweat, and fight to the last drop of blood," the press service added.
As reported, Russia attacked the oil depot around 01:00 on February 27. As a result, rescuers were unable to put out the fire at the facility due to prolonged fighting for the airport.
Russian president Vladimir Putin declared war on Ukraine on February 24 and launched a large-scale invasion.
Russian troops have been shelling and destroying key infrastructure for four days already, while missiles have been hitting residential buildings.
Martial law was imposed in Ukraine and general mobilization was announced.
Photo: facebook.com/klo.oil
ol