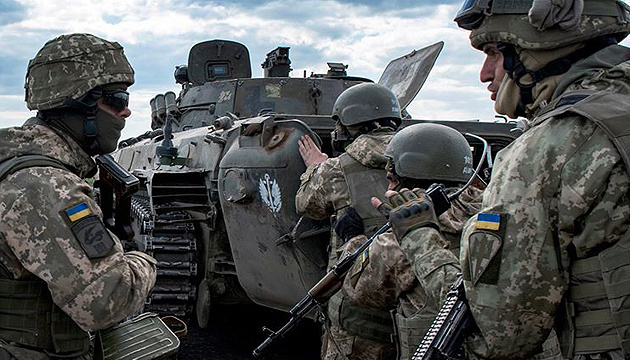 Russian invasion update: Ukrainian military destroy Kadyrov forces unit near Hostomel
The situation regarding the Russian invasion
The Ukrainian military destroyed a Kadyrov forces unit near Hostomel, Kyiv region.
"A unit of Kadyrov forces near Hostomel was destroyed. Commander of the 141st Regiment of the Chechen unit of the Russian Guard, Magomed Tushayev, was killed together with the group," the Verkhovna Rada of Ukraine posted on Telegram.
The destruction delayed as the enemy were insidiously hiding behind civilian infrastructure.
Kadyrov forces units were also spotted in Kharkiv direction, with the Z mark on their vehicles. Currently, such vehicles are on their way from Sumy to Kyiv.
Ramzan Kadyrov is the leader of Russia's Chechnya region and an ally of Russian president Vladimir Putin.
As reported, Russian president Vladimir Putin declared war on Ukraine on February 24 and launched a large-scale invasion.
Russian troops have been shelling and destroying key infrastructure for four days already, while missiles have been hitting residential buildings.
Martial law was imposed in Ukraine and general mobilization was announced.
Photo: Alina Komarova, General Staff of the Armed Forces of Ukraine
ol