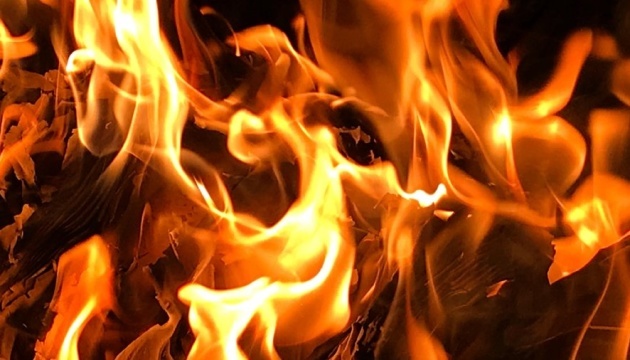 Russian shells hit radioactive waste disposal site in Kyiv
Russian shells hit a radioactive waste disposal site at the Radon Association branch in Kyiv.
"As of February 27, 2022, 01:20 Kyiv time, as a result of the mass bombing of Kyiv with all types of anti-aircraft and missile weapons available to the Russian Federation, the shells hit a radioactive waste disposal site of the Kyiv branch of the Radon Association," the State Nuclear Regulatory Inspectorate of Ukraine posted on Facebook.
It was informed by the enterprise personnel who stay in shelter.
"Currently, it is not possible to assess the extent of the damage. The automated radiation monitoring system failed to function. But CCTVs recorded falling shells. The radiation situation will be assessed by portable devices after the shelling abated," the statement reads.
According to the preliminary assessment of the Inspectorate, there is no threat to the population outside the sanitary protection zone.
As reported, on the night of February 27, the Russian occupiers launched a missile strike on Vasylkiv town in Kyiv region, as a result of which the oil depot caught on fire.
At about 01:30, February 27, Russians blew up a gas pipeline in Kharkiv.
Russian president Vladimir Putin declared war on Ukraine on February 24 and launched a large-scale invasion.
Russian troops have been shelling and destroying key infrastructure for four days already, while missiles have been hitting residential buildings.
Martial law was imposed in Ukraine and general mobilization was announced.
ol