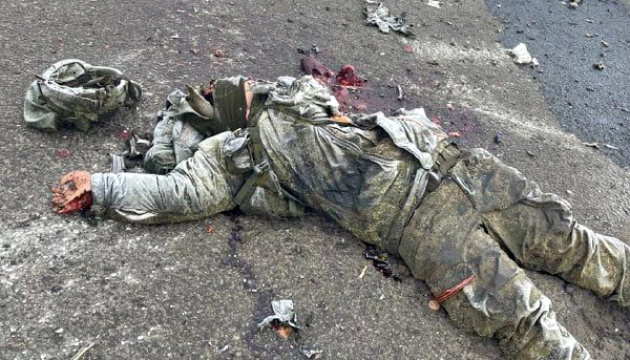 Reznikov: More than 3,000 Russian occupiers killed, 200 taken prisoner. Enemy surrenders
The situation regarding the Russian invasion
For more than two days of Russian invasion of Ukraine, more than 3,000 invaders have been killed, more than 200 people have been taken prisoner. The number is growing. Enemies surrender.
"More than 55 hours of resistance. Our defenders completely destroyed the enemy's plans. As of this morning, more than 3,000 Russian occupiers have been killed. More than 200 invaders have been taken prisoner. The number of prisoners is increasing. They did not expect such a rebuff and surrender," Minister of Defense of Ukraine Oleksii Reznikov said, Ukrinform reports.
Reznikov also said that hundreds of armored vehicles had been destroyed, including more than 100 Russian tanks.
According to him, 7 helicopters were shot down by Stinger systems yesterday.
As reported, on February 24, the head of the aggressor country, Vladimir Putin, announced the launch of a special operation in Ukraine. After that, Russian missiles struck a number of Ukrainian cities, and military facilities of the Armed Forces of Ukraine were attacked.
On the morning of February 24, the Verkhovna Rada approved a decree of President Volodymyr Zelensky on the imposition of martial law throughout Ukraine.
ol