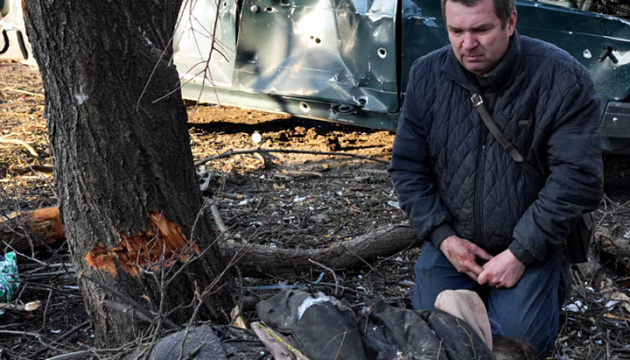 Update on Russian invasion: 198 civilians, including three children, killed in Ukraine
The situation regarding the Russian invasion
Since Russia invaded Ukraine, 198 civilians, including three children, have died at the hands of the occupiers.
"According to latest data, 198 people, including 3 children, have been killed by the invaders. 1,115 people, including 33 children, have been wounded," Health Minister Viktor Liashko posted on Facebook, Ukrinform reports.
At the same time, new Ukrainians are born under the shelling and explosions, the minister informed.
"Yesterday, two boys were born in a maternity hospital set up in a bomb shelter in Kherson city. Two new lives that already have War in their genetic code. We and they will never forget and will never forgive! Life goes on, we give birth to children, and no one can beat us," Liashko stressed.
As reported, the head of the aggressor country, Vladimir Putin, announced the start of a special military operation in Donbas on February 24.
Martial law has been imposed throughout Ukraine. President of Ukraine Volodymyr Zelensky signed a decree on general mobilization.
ol