Mark Feygin, lawyer stripped of his status in Russia
The main feature of the Sushchenko case is that he completely refused to cooperate with investigation
27.04.2018 11:20
On Tuesday, April 24, Mark Feygin, a defense lawyer for Roman Sushchenko, who also represented the interests of other Ukrainian political prisoners, was deprived of his lawyer status. It happened at a meeting of the board of the Moscow Lawyers Chamber. One needs to be a very naive person to think that such decisions in today's Russia are taken without coordination with the authorities.
Feygin spoke with Ukrinform about the mechanisms for making this decision, its consequences, and how it fits into the picture of Russia's political life.
Q: Did you find out some details of how the decision was made to deprive you of your lawyer status?
A: Yes, I did. I am glad that preliminary information turned out to be inaccurate. Earlier, I was told that only Henri Reznik spoke out in my favor. However, the discussion was held behind closed doors, so I did not know anything for sure. Now I received new information. It turns out that out of 11 members of the board of the Moscow Lawyers Chamber, five people voted in my support, and six voted against me. That is, I was stripped of my status by a majority of only one vote. I do not know the names, but I know that Vadim Klyuvgant, vice president of the Moscow Lawyers Chamber, actively spoke out against me...
Q: Is he the one who defended Khodorkovsky?
A: Yes, he is. In our country, he is considered to be a progressive figure, a liberal. But it seems to me that, in particular, such actions as now are a good reason to correct this opinion. However, it is, of course, extremely unpleasant, since Klyuvgant had worthy cases before. I remember that he was subjected to serious pressure from the authorities. And here we have the transition to the position of servility...
Q: How was your "disciplinary case" considered chronologically?
A: I and the lawyers representing my interests were invited for 15:00. But initially, they considered other cases, "minor faults," in particular, lawyers who resorted to fraud in dealing with their clients. All this time they were running and fussing in the Lawyers Chamber. It looked like they were still agreeing on something and calling the Kremlin. Then it became clear to me that I would most likely be deprived of my status. And this decision was announced only at 20:00.
Q: What is the essence of the disciplinary case against you?
A: I was deprived of my lawyer status for three tweets that contained obscene words. They saw here the "violation of ethics and rules of behavior on the Internet" (this clause was adopted recently, and I will talk separately about it).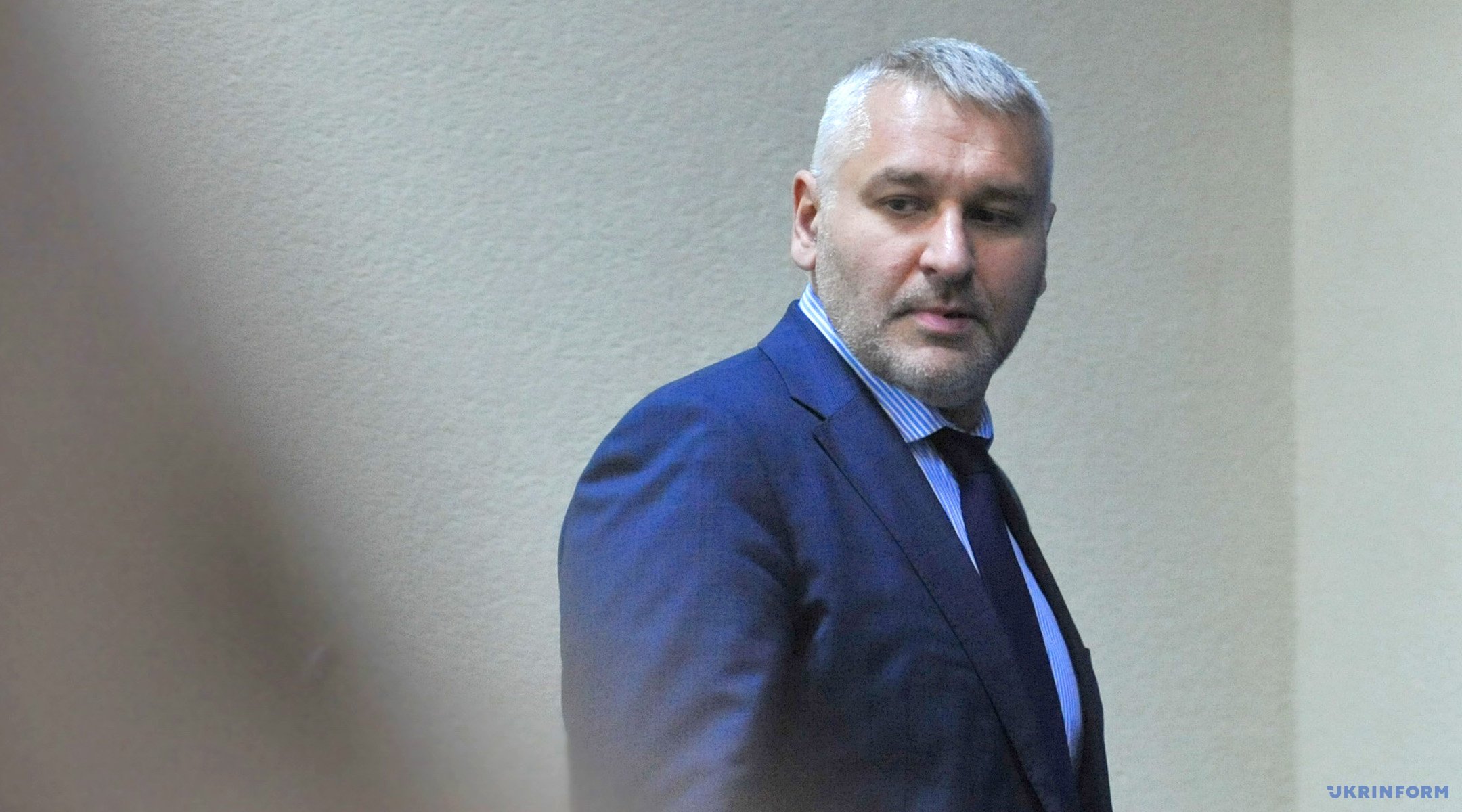 Q: We are adult people. Can you say what terrible words were used?
A: That's the thing! It was not just abusive language. I used the phrase "Kremlin's suckers" and the overall meaning of tweets was really rude. But I want to emphasize that it was a political definition and a political statement to the authorities, not some kind of silly abusive language. In addition, the rules of the Lawyers Chamber itself were grossly violated during the adoption of this decision. In accordance with article 18 of the code of professional ethics, such punishment cannot be imposed after more than six months from the time the subject of complaint is discovered. I posted the three mentioned tweets on July 19, 2017, and the complaint was filed on July 25. Thus, nine, not six months passed before this Tuesday [April 23]. Both my defense lawyers and I emphasized that the term had passed and that such a decision could not be made. But it did not bother anyone.
Q: You said once that now, post factum, much in the opening of a disciplinary case against you became clearer. What exactly did you mean?
A: Of course, for example, why did they delay the consideration of the issue? The sixth months' time did not worry anyone. But they did not want to deprive me of my status, a lawyer who participated in high-profile cases, ahead of the presidential election. This decision was definitely agreed with the presidential administration and the Kremlin, since I wrote an address to Putin, and Roman Tsymbaliuk called Peskov in this regard, not to mention a motion against me that was filed by the Russian Justice Ministry. I am also convinced that the attack on me was managed by the Directorate for the Protection of the Constitutional System of the Russian FSB. These structures hate me. So they were glad to jointly remove me from the profession of lawyer... It is also interesting that on the eve of the meeting, rumors spread widely that I would definitely not be deprived of my status, because there was simply no reason for that. That is, everything was carried out like a special operation in order to surprise me suddenly. By the way, in this connection, I wanted to say a few words about Ukrainian politicians.
Q: Specify what you mean.
A: I am shocked by conspiratorial statements by Verkhovna Rada deputy from the Radical Party Ihor Mosiychuk and Zakarpattia Regional Governor Hennadiy Moskal that Feygin is allegedly an FSB agent, who "converts agents." Savchenko's case is given as an example. I do not know how to seriously comment on these paranoid statements. For some reason, these people do not want to mention that I worked, for example, with Mustafa Dzhemilev, with Ilmi Umerov. Let Mosiychuk and Moskal specify whether they also see them as double agents. As for Savchenko, when she was released and began to make strange statements and deeds, I did not support any contacts with her at all. And I repeatedly criticized her activities in public. But another lawyer from our former team maintained contact with her. For some reason, they do not mention him in connection with this.
Q: You obviously mean Ilya Novikov?
A: Of course. He makes the impression of a person, and this is my personal assessment, who works with curators. Now I understand that his inclusion in our team of defense lawyers for Savchenko was not accidental (and here I admit that the fact that I agreed to accept him was a mistake). Look at how events have been developing over the past few years. I will recall you that it was Novikov himself who filed the first complaint against me.
It was rejected. But the story did not end. After the request of the Russian Justice Ministry, they still deprived me of my status at second attempt. And now it became known that some individuals are proposing to Sushchenko's family that a lawyer be changed quickly. It's easy to guess that the name of Ilya Novikov is called. And all roads lead to him. This only emphasizes doubtfulness and bias of his behavior... I repeat for such people as Mosiychuk and Moskal that the FSB does not surrender its lawyers and does not allow them to be deprived of their status. And the best means against all paranoid conspiracy is publicity. This was the main criterion for my advocacy. I did not do anything secretly, I voiced everything what I did, and I was ready to give a comment on any occasion. As a political lawyer, I bet on media.
Let us look at the cases of Karpiuk and Klykh, the cases of "Crimean saboteurs." Do you know a lot about these cases, about people who are serving real prison terms? Can you find great success of defense there? Yes, it is clear that there is no justice as such in politically motivated cases in Russia. In these conditions of silence, the reluctance to bring the case to the public plane and an attempt "to reach some agreement" by acknowledging the guilt do not help a lot. What helps is publicity and pressure on the Kremlin in order to achieve exchange and release. (This is exactly the case with Savchenko and Umerov).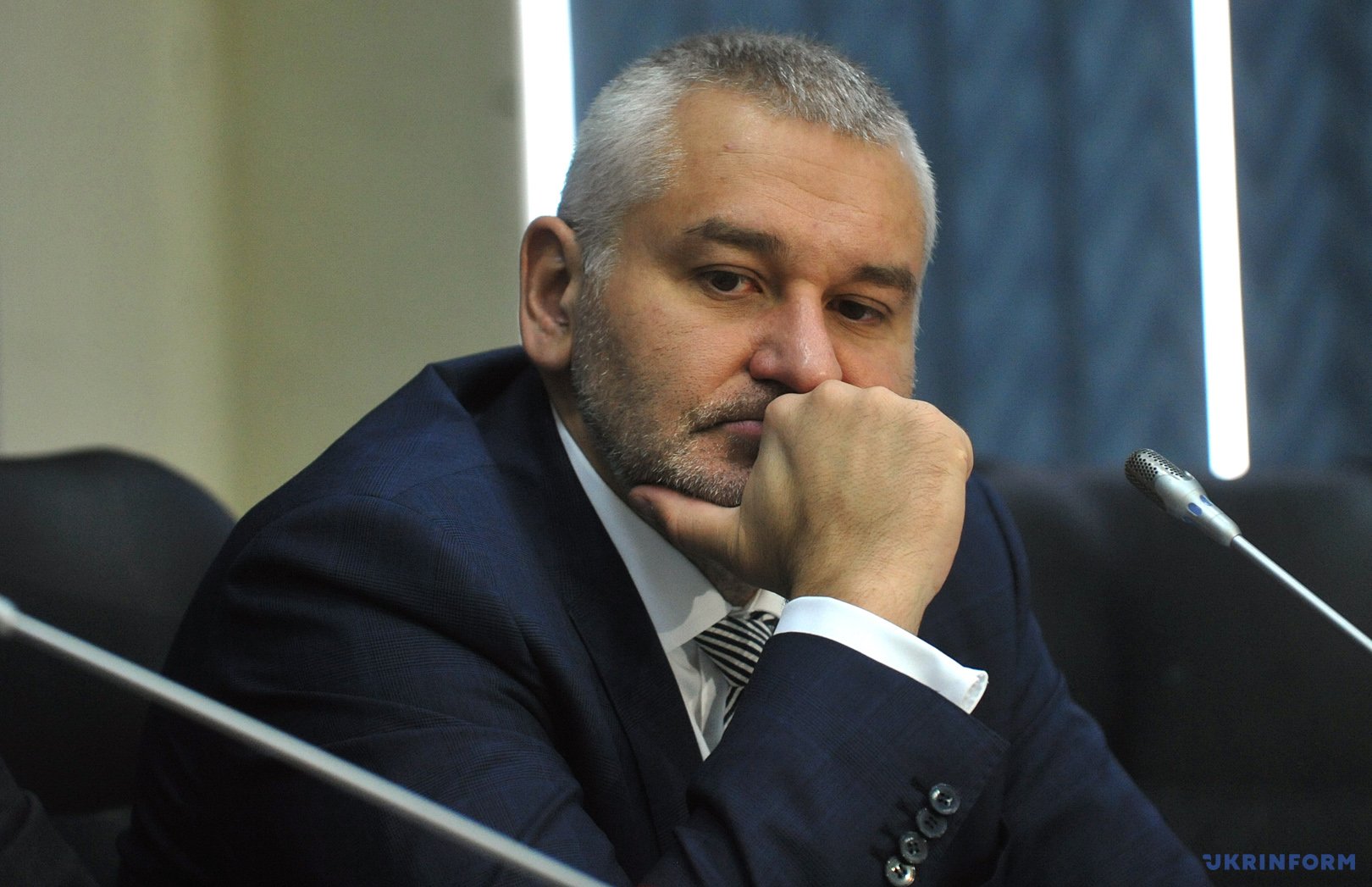 Q: Is the deprivation of your status as a lawyer related to the case of Roman Sushchenko?
A: In my opinion, it is directly related. Moreover, this is a key fact. What is the main feature of the Sushchenko case? He did not admit his guilt in any way. He completely refused to cooperate with the investigation. There are not so many such examples in the cases of Ukrainian political prisoners. This causes additional irritation of the Russian intelligence services, which manifested itself right now... But I propose bringing the decision to deprive me of my status to a broader context.
Q: Which one?
A: Look how Putin's next term as president begins – an attempt to ban a popular messenger, more frequent talk about the establishment of full control over the Internet as a whole. In this sense, the deprivation of a political lawyer of his status through such insignificant motives fits very well into the line for strengthening the regime.
The clause that was applied to me - "the rules of behavior on the Internet" - appeared about one-and-a-half years ago, in 2016. I was punished the first. But this is also a good stick for others – a very convenient way to prosecute other lawyers. Those who are now thinking that this will not affect them, or those who gladly envy me, just do not understand that it will eventually concern them as well. After this decision, the Russian advocacy headed to its final - servility, agreement and, ultimately, a merger with the Justice Ministry, as was the case during the Soviet Union.
Q: You stated in your appeal to the Russian bar association that you would challenge the decision, and you also urged your colleagues to write to your mail. What did you mean?
A: You know, there are also encouraging examples. I learned what such an association "Advocacy Initiative 2018" means. They are very lively discussing the last decision about me. Moreover, the majority supports me. It's good that there are such groups of lawyers who are not afraid of anything. I am glad to establish contact with them.
Q: If it's not a secret, who represented your interests during the consideration of the disciplinary case?
A: Of course, it's not a secret. I will call these names with pleasure. First, this is my old friend Vadim Prokhorov, a lawyer for Boris Nemtsov's family. This is also Vladimir Krasnov, who defended Platon Lebedev [who was convicted in the Yukos case together with Mikhail Khodorkovsky].
Q: And about the Sushchenko case, which is now left without you as a lawyer.
A: It happened so that it became my last case in my lawyer's career. However, despite being deprived of my status, I feel responsibility before Roman who hopes for me, and I will continue to work in this case in a slightly different capacity. On Monday, I parted with Roman quickly, in a business style, and now I will do everything to say hello to him already at large. I repeat, the date of the arrival of President Macron in Russia at the end of May is important here. But there is also a closer date - a court session at which the defense team will provide evidence that Roman Sushchenko is not guilty, on Friday, April 27. On Wednesday, the lawyer, whom I managed to familiarize with the case, worked with Sushchenko to clarify the description of the evidence provided. The same lawyer, whom I trust, will visit Sushchenko on Saturday (if he has time to do so, because it is a "short day").
If evidence is provided and petitions from the defense team are filed during the meeting on April 27, then, probably, the parties may already be able to go through the debate on May 3-4. But I would like to emphasize that I will continue to provide information on the Sushchenko case.
Q: The Ukrainian Foreign Ministry protested that Roman Sushchenko was placed in a solitary confinement cell. Please clarify how the events evolved.
A: Sushchenko's cellmate was taken away one day before the consideration of my disciplinary case. That is, he was actually left alone. On the night after they deprived me of my lawyer status, Roman was simply transferred to a solitary cell, as announced by the prison staff, in "the interests of the national security of Russia." This again shows that the whole action of depriving me of the status of a lawyer was planned and coordinated.
Oleg Kudrin, Kaunas.
Photo: Olena Khudiakova, Ukrinform