Oleksandr Gvozdyk, WBC light heavyweight champion
I tried not to make Usyk angry during sparring
05.06.2019 13:00
WBC light heavyweight champion Oleksandr Gvozdyk during his stay in Kyiv visited the museum of the achievements of the Klitschko brothers and left his palm print as part of the Klitschko Expo's project "The Wall of the Champions." In an interview Ukrinform, he spoke about sparring sessions with Usyk, his life in the United States and the specifics of professional boxing as a business.
Question: You and your family have been living in the United States for more than five years. Has American life adjusted your mentality?
Answer: Slightly. I live in a small town of Oxnard, not far from Los Angeles. It's quiet there, 192,000 residents. I rent a house. The gym is located within a ten-minute drive. There are no traffic jams. It's comfortable.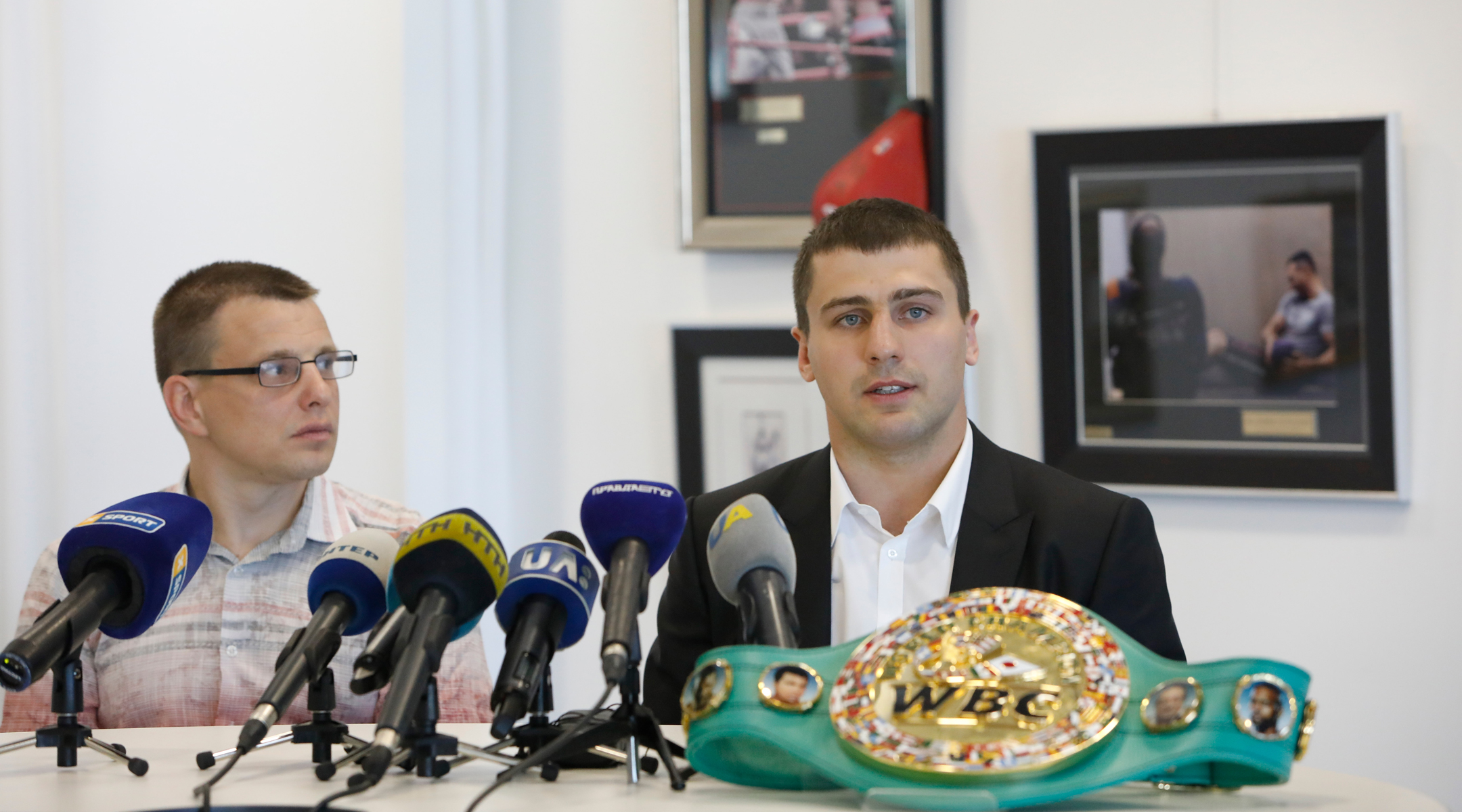 Q: Why have you decided to live in a quiet Oxnard, rather than in Los Angeles with a lot of sights?
A: When I just flew to the United States, Lomachenko was preparing for a fight against Salido. Vasyl spent the first stage of his preparation for the battle in the mountains. I was there too and then went to negotiations with promoter companies. TopRank made the best offer. At first I thought I would live in Las Vegas. But Bob Arum offered Oxnard to my manager Egis Klimas. There was a problem with big boys - the biggest boxer weighed 63 kilograms. Bob said that this issue would be resolved and there would be no problems with sparring partners.
Today I understand that I made the right choice. It is impossible to stay in Las Vegas in summer. Crazy heat is actually a desert. In Oxnard, it's much better in this regard. It's cooler, and if you need to go to Los Angeles, it's nearby.
Q: Has your family already adapted to American life?
A: Absolutely. My wife Daryna protects the family hearth. Our eldest son will turn 11 in October. He visits a regular American school. When we arrived in the United States, Dima was six years old. He went to school, the first couple of months were difficult. But the kids catch everything on the fly. Now the son speaks English well and has no problems in communicating with peers. Hanna is five years old, and she goes to kindergarten so she has no problems with communication. Michael was born in Oxnard three years ago. At age 16 he will decide himself whether he will be Michael, as we have written, or Mykhailo. Now, he is slowly destroying our house.
Q: Does a promoter company provide a car for such a large family?
A: Yes, it was like that in the first two years of the contract with TopRank. Then I leased a Range Rover Sport.
Q: Is your training process in the United States very different from the one in Olympic boxing and in the Ukrainian Atamans [semiprofessional boxing team]?
A: My training system is largely similar to the one used by Vasyl Lomachenko and his father. Much has been taken from there. It depends on the training cycle. I gradually increase the intensity of training before the fight. For several recent matches I involved Ukrainian Ismail Sillakh as a sparring partner. I also had to spar with Dmytro Mytrofanov, who at that time lived and trained in the United States.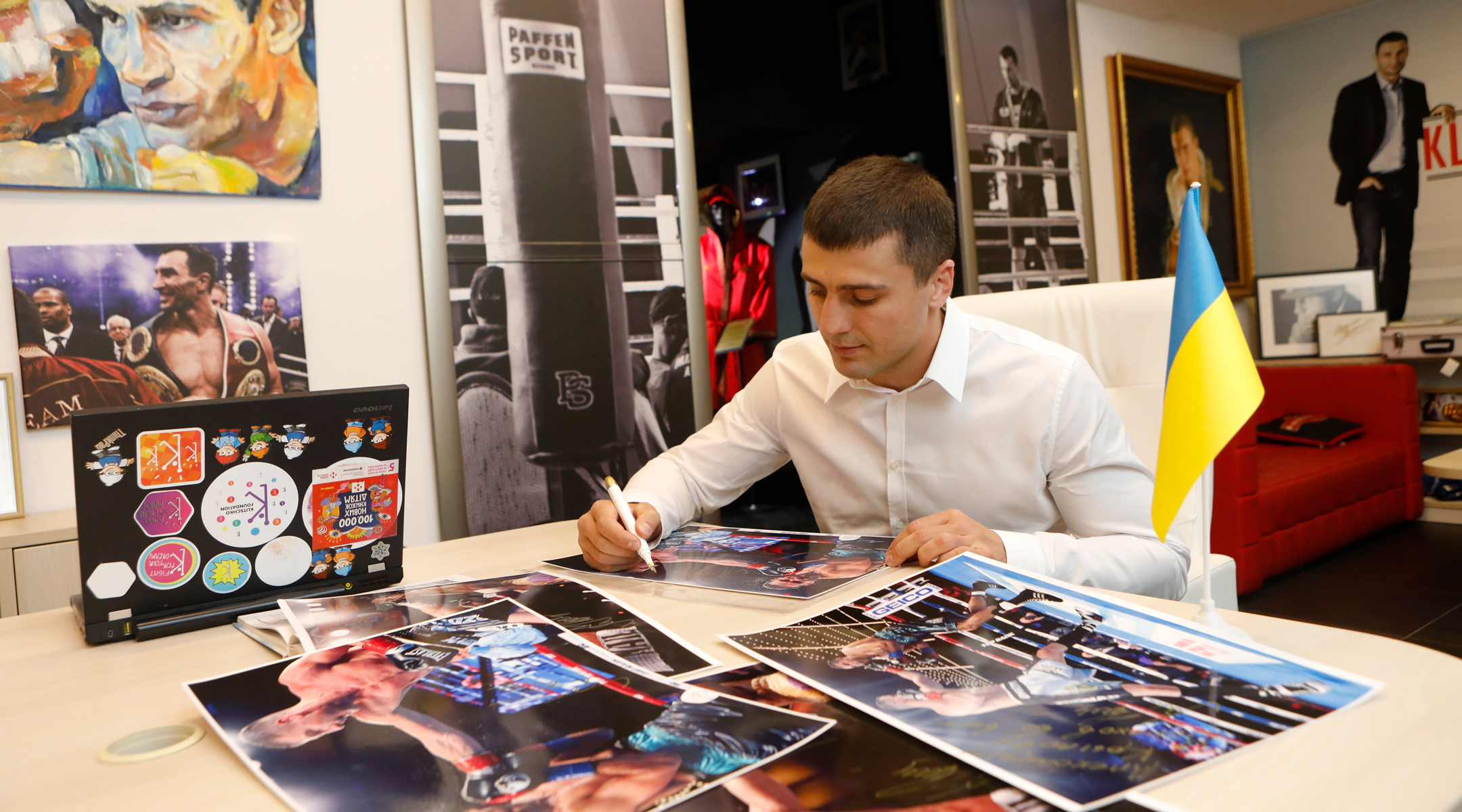 Q: Did you help Oleksandr Usyk prepare for the battle against Russian Murat Gassiev who was defeated by the Ukrainian and made him the undisputed world champion. Was sparring with Usyk fierce?
A: I tried not to make him angry during sparring sessions. If Oleksandr gets angry, it will be uncomfortable for me in the ring.
Q: The boxing community was lively discussing the story when Russian Sergey Kovalev put on Vasyl Lomachenko's T-shirt with a trident on it and was rigorously criticized by the Russian media and his compatriots. Do you train with Sergey in the same gym? What kind of a story was it?
A: Vasyl presented his T-shirt to Sergey. Kovalev put it on and took a photo of himself. The T-shirts were two colors - yellow and blue. The picture on them was stylized under the trident. Sergey put on a T-shirt in support of Vasyl. They took a joint photo in them. There was no policy there. Vasyl also put on Kovalev's T-shirt as a sign of support to Sergey. The guys just showed respect for each other. But, apparently, someone could not forgive Sergey his previous photo in a T-shirt depicting Nestor Makhno and the words "Will or Death" in Ukrainian, so they tried to make some unclear tragedy about it.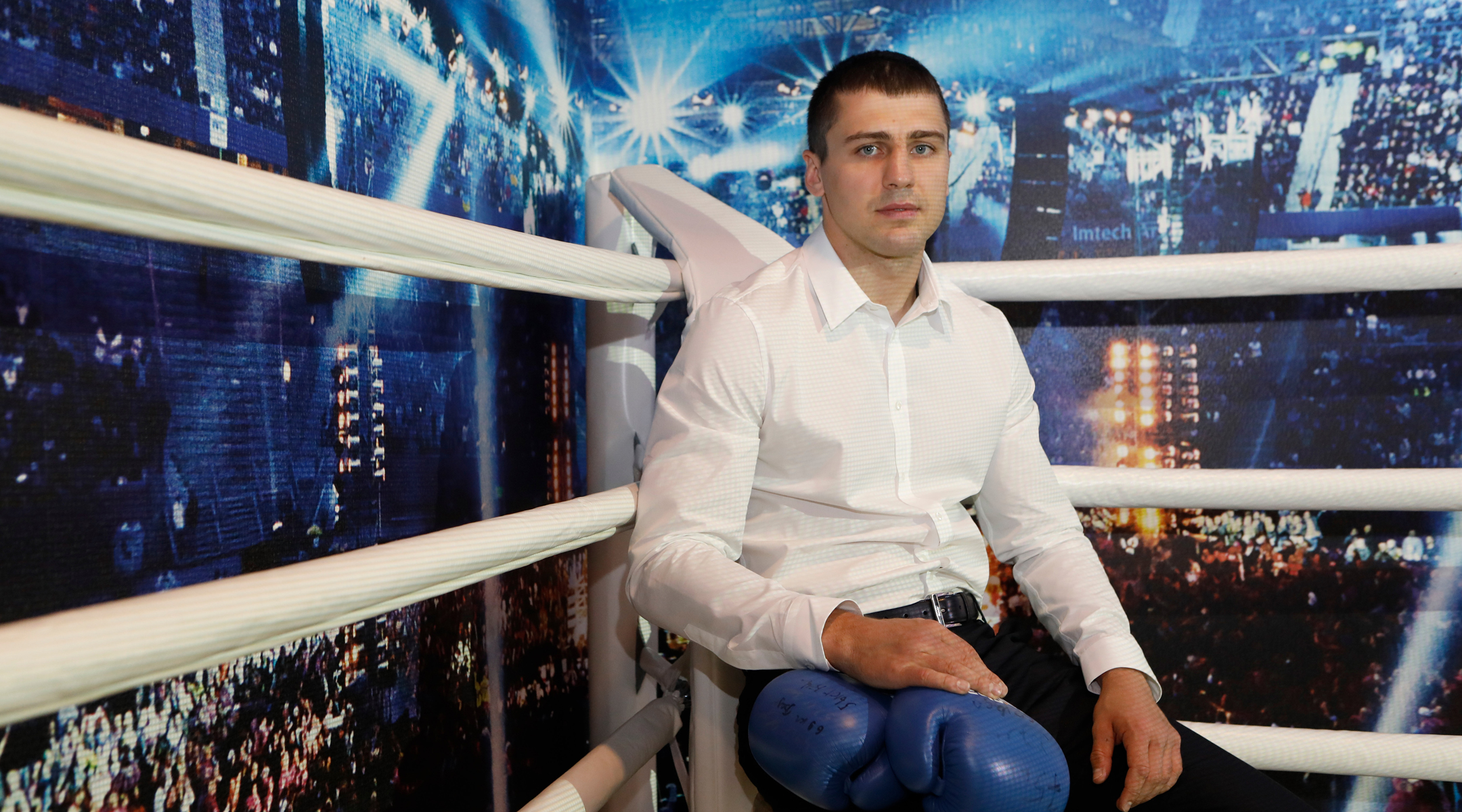 Q: What are your relations with Kovalev who performs in your weight category? There were even talks about a fight between you.
A: We cannot be called close friends. Rather, we are friends. We train in the same gym. While training for the fight against Ward, I had several sparring sessions with Sergey. I treat him with respect, and I hope this respect is mutual.
As for a possible fight between us, at this stage, there will not be much interest from the American public to him. A fight between a Ukrainian and a Russian is hard to sell in the United States. In our country, such a duel would have been highly politicized. But it is not necessary to exclude the possibility of such a battle in the future.
Q: Your promoter, Bob Arum, said several years ago that Manny Pacquiao wanted to fight Vasyl Lomachenko. According to unofficial reports, the opponent of this match was Anatoliy Lomachenko. Were you surprised by the reaction of Lomachenko Sr.?
A: Everything that happens in professional boxing depends on money in one way or another. Such a fight can bring a huge amount of money. It would be a good PR campaign for Vasyl. But, probably, this is not the battle that Anatoliy Mykolayovych would like to see. Pacquiao is a legend. But today it's not the same Pacquiao he once was.
Q: Does Anatoliy Lomachenko halt his son's career with a slightly archaic vision? Joshua's promoters in 2017 agreed on a fight with 41-year-old Wladimir Klitschko, and they staged a "Battle at Wembley," which is mentioned even today, and this megafight has given a new qualitative impetus to Joshua's career.
A: Professional boxers are 70 percent businessmen. Joshua has not been ashamed of Klitschko's age and is now one of the most highly paid boxers in the world. Vasyl and his father mainly advocate the sports principle. Everyone has his own priorities. But I do not think that in terms of boxing legacy, the refusal to fight Pacquiao somehow slowed Vasyl's career.
Q: It is believed that 87-year-old Bob Arum, being a personal fan of Lomachenko, has invested his money in him for four years. He paid him the fees that exceeded the promoter's income from the fights of the Ukrainian. Could this be true?
A: You need to ask Bob about it. I do not understand all the specifics of this business. But I know a little. For example, in order for a boxer to become a world champion, the promoter must invest more than a million dollars in him. From the signing of the contract to a championship battle. And not everyone can become a champion in fact. You can invest in a boxer, but nothing will work out in the end. Before someone becomes a champion, there may be 30 unsuccessful attempts. According to this logic, promoters should be a priori.
Maksym Rozenko, Kyiv
Photo credit by Valeriy Bilokryl