Ihor Zhdanov, Minister of Youth and Sports of Ukraine
My position is unchanged - we cannot go for competitions to aggressor state
14.06.2018 09:23
The government is restoring sports infrastructure despite the fact that the state still suffers from aggressive actions of the neighboring country. Some 6% is spent on defense and security, and the authorities do not forget about sports. UAH 600 million was allocated this year for the development of sports infrastructure facilities - the largest amount since Ukraine gained independence.
Minister of Youth and Sports of Ukraine Ihor Zhdanov spoke with Ukrinform about the real state of affairs in this area and concrete steps taken to improve it.
Q: You have held the minister's post since the end of 2014. You have managed to do a lot over this period. What achievements are you proud of?
A: Several achievements, in my opinion, are special.
First, an increase in wages for athletes and coaches. This was one of the most painful problems, because athletes of the national team are in fact on contracts with the state. Low wages did not allow them to live normally and prepare for sporting events.
That is, now, in my opinion, proper conditions have been created for them to feel normal, to engage in sports, coaching, rather than survive.
By the way, this is one of the factors directly linked to migration processes. Let's be honest - financial problems, among other things, also affect the outflow of athletes and trainers abroad.
Now the main coaches of the national team, coaches of leading athletes receive wages equivalent to 1,000 to 2,000 U.S. dollars. Leading athletes get about 1,000 U.S. dollars, and this is not taking into account prizes for winning international competitions.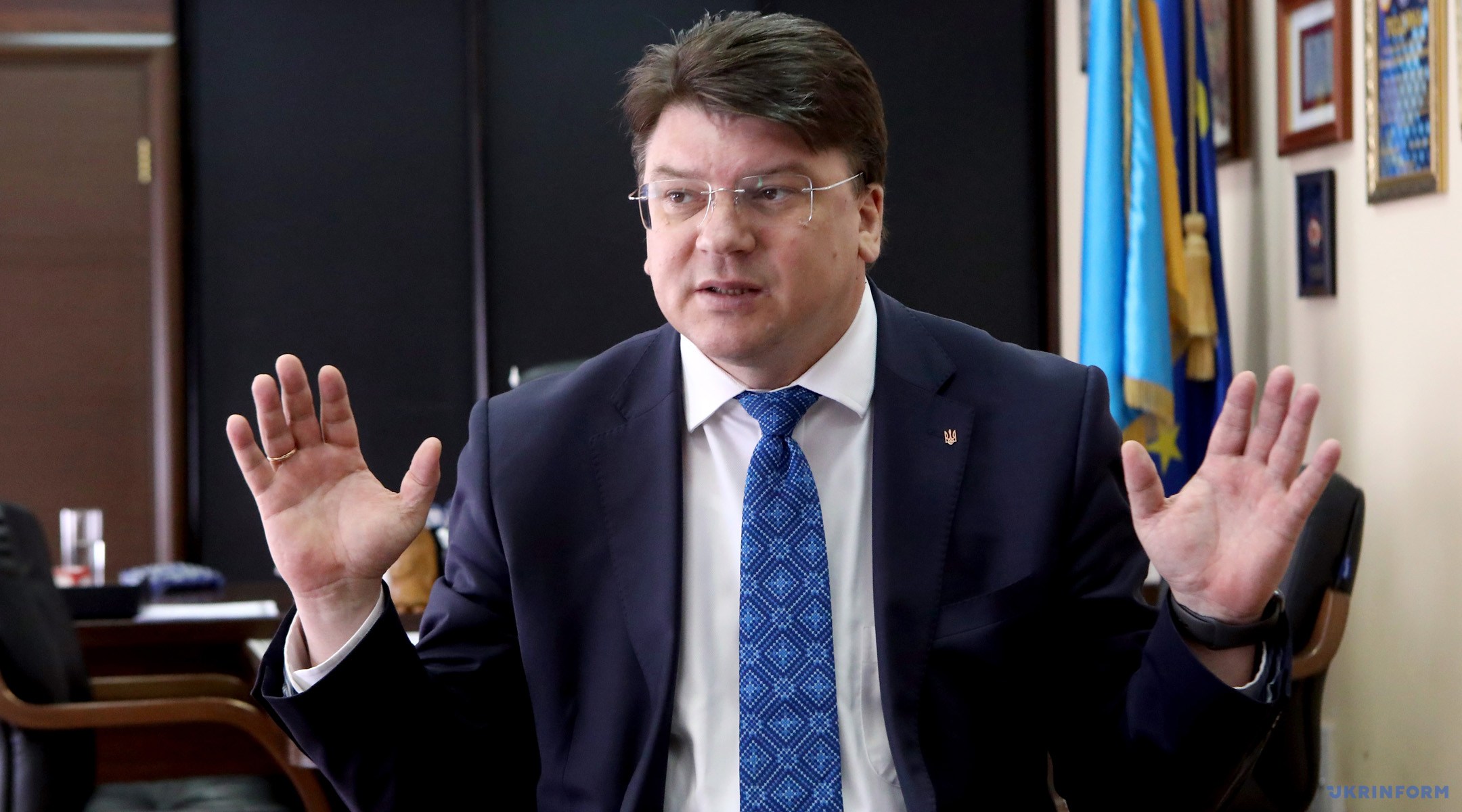 Q: What is being done today to improve sports infrastructure?
A: This is the second important task I set for myself. It is rather about the revival of sports infrastructure. It was systematically destroyed throughout the period of Ukraine's independence. Of course, there were some periods when we managed to repair and restore certain facilities, for example, the Olympic National Sports Complex. But this was usually done ahead of major international events, in particular, Euro 2012.
The State Fund for Regional Development (SFRD) is now functioning, and it helps the regions to recreate cultural and social facilities, roads, sports infrastructure. Together with the government, the Verkhovna Rada, and the president, we made sure that at least 10% of this fund goes to the revival of sports facilities. That is, the regions that want to build, overhaul or reconstruct a stadium must submit a project, calculations to our ministry. Then, for example, they will be able to get up to 90% of the financing of these works from the State Fund for Regional Development, but at least 10% must come from the local budget.
By law, the Regional Development Fund should be at least 1 percent of the country's GDP. UAH 100 million was spent on restoration and construction of new objects in 2016, and the issue concerned about 32 projects, then in 2017 we are already talking about UAH 374 million and 100 projects.
I give a good example of the implementation of such projects - the Berdychiv Children and Youth Sport School named after Viktor Lonsky. The project was submitted in 2016. UAH 5 million was spent on reconstruction, of which UAH 2.5 million was given by the budget of the city of Berdychiv, while the remaining UAH 2.5 million was allocated from the SFRD.
Q: How much money can Ukraine spend on restoration work in 2018?
A: At least UAH 600 million will be used this year for the development of sports infrastructure. It is six times as high as in 2016.
Another UAH 150 million is targeted subventions from the state budget for the construction of multifunctional sports palaces.
Q: How much funds are needed to restore sports infrastructure throughout Ukraine?
A: We don't have such calculations, because there are tens of thousands of objects. In order to make calculations across the country, there must be a budget estimate for every such project. There are no reconstruction projects for the overwhelming number of objects of this infrastructure. It is about tens of billions of hryvnias that need to be invested in a certain period of time.
But I emphasize that the first steps to restore sports infrastructure in the country have been made. State policy is clearly aimed at solving this problem. We have support from the parliament and the entire government headed by Prime Minister Volodymyr Groysman. We also have support from the president. That is we are all united here.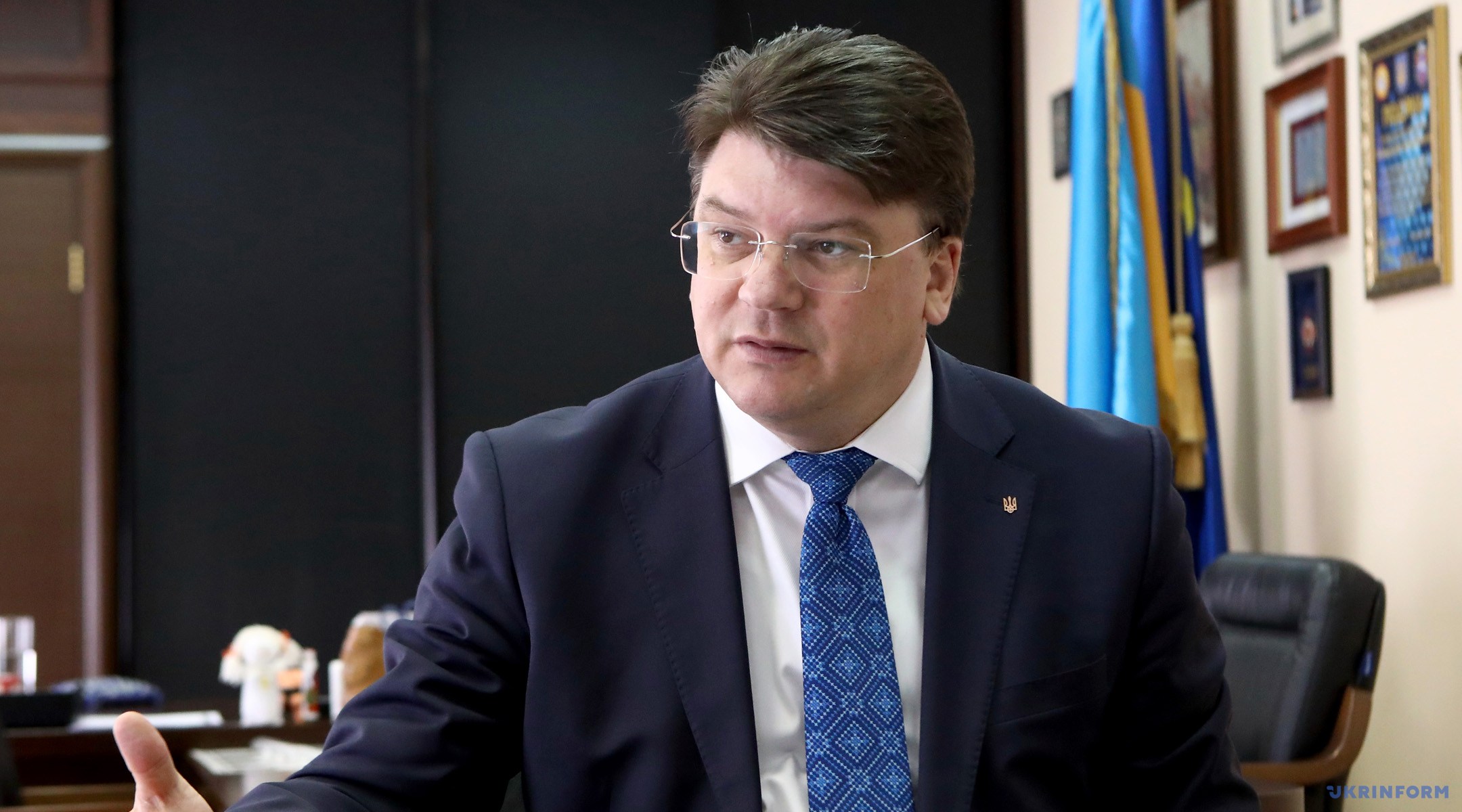 Q: How long can it take?
A: Let's not guess how long it takes. The more money we invest, the more we will do. But this is definitely needed - it's better for our children to engage in sports, rather than smoke or drink beer somewhere.
Another task that I will set for myself and the ministry is the development of mass physical education and sports, preservation and development of children's and youth sports. The program for the development of motor activity has already been adopted, and it is being implemented by local government bodies and local state administrations.
Q: Despite such activity, athletes often criticize you. Some of them accuse you of interference, some are dissatisfied with sports equipment, and some others with living conditions. Which of the claims do you consider fair?
A: I always have a normal attitude to criticism, especially when it comes to business. Sometimes we are dealing as to whom some funds were not paid, and it turns out that such payments are not even foreseen. But there is also another situation - the necessary funds are paid to athletes or coaches.
As for the apartments, the ministry does not have a separate housing fund, and the minister cannot make a decision to provide a certain apartment.
The decision to provide athletes with housing is approved by the local authorities. I always do this within my capacity - I communicate with the heads of regional state administrations and city mayors, and I ask them to resolve this issue. I ask them to give a certain athlete an apartment so that he or she can fully prepare for the competition.
What is the effectiveness of such communication? It all depends on the local leadership. Unfortunately, not everybody understands how important it is to support athletes who defend the honor of the country internationally.
Here is one of the latest examples. When, in the winter of 2018, we learned about improper housing conditions of talented athlete Anna Kryvonos, I personally took up this problem. The ministry sent respective letters to Head of Sumy Regional State Administration Mykola Klochko with a request to assist in improving the social and living conditions of the athlete.
At the same time, I held talks with President of the Biathlon Federation of Ukraine Volodymyr Brynzak. A preliminary agreement was reached that Sumy Regional Council would allocate part of the funds for the purchase of a new home to the athlete and the Federation would help her too.
Today these agreements have been fulfilled. The regional council allocated UAH 250,000 for the athlete. The Biathlon Federation provided assistance in the amount of $7,000. Anna and her mother themselves chose a house in Hlukhiv and have already purchased it.
The minister's role concerns his status. I can make calls and request support for athletes and coaches, and I will do it forever.
As for prize money, I think that for the first time in the last few years, athletes have descended from the airplane ladder and they already had money on their bank cards - for Olympics, Paralympics, or other competitions. You can ask them how it happens, whether the ministry now has any debt for prize money or not.
But there is a problem with athletes' trips, which the ministry cannot resolve on its own. The issue concerns the timely submission of documents for field trips or training camps by head coaches and federations.
Q: MPs also criticize you. Some appealed to the Prosecutor General's Office, because they believe that you obliged athletes to join civil organizations operating under the ministry and pay contributions.
A: I also appealed to the Prosecutor General's Office, because the ministry has nothing to do with such deductions. There are autonomous public associations - federations, associations or unions of various sports.
It is the federations as non-governmental organizations that are involved in the development of a particular sport in Ukraine. They live according to their own statutes. The minister, under the Constitution of Ukraine and the law on association of citizens, has no right to interfere in the internal activity of these institutions.
But if you evaluate such actions, then I am categorically against someone's taking any additional funds from athletes.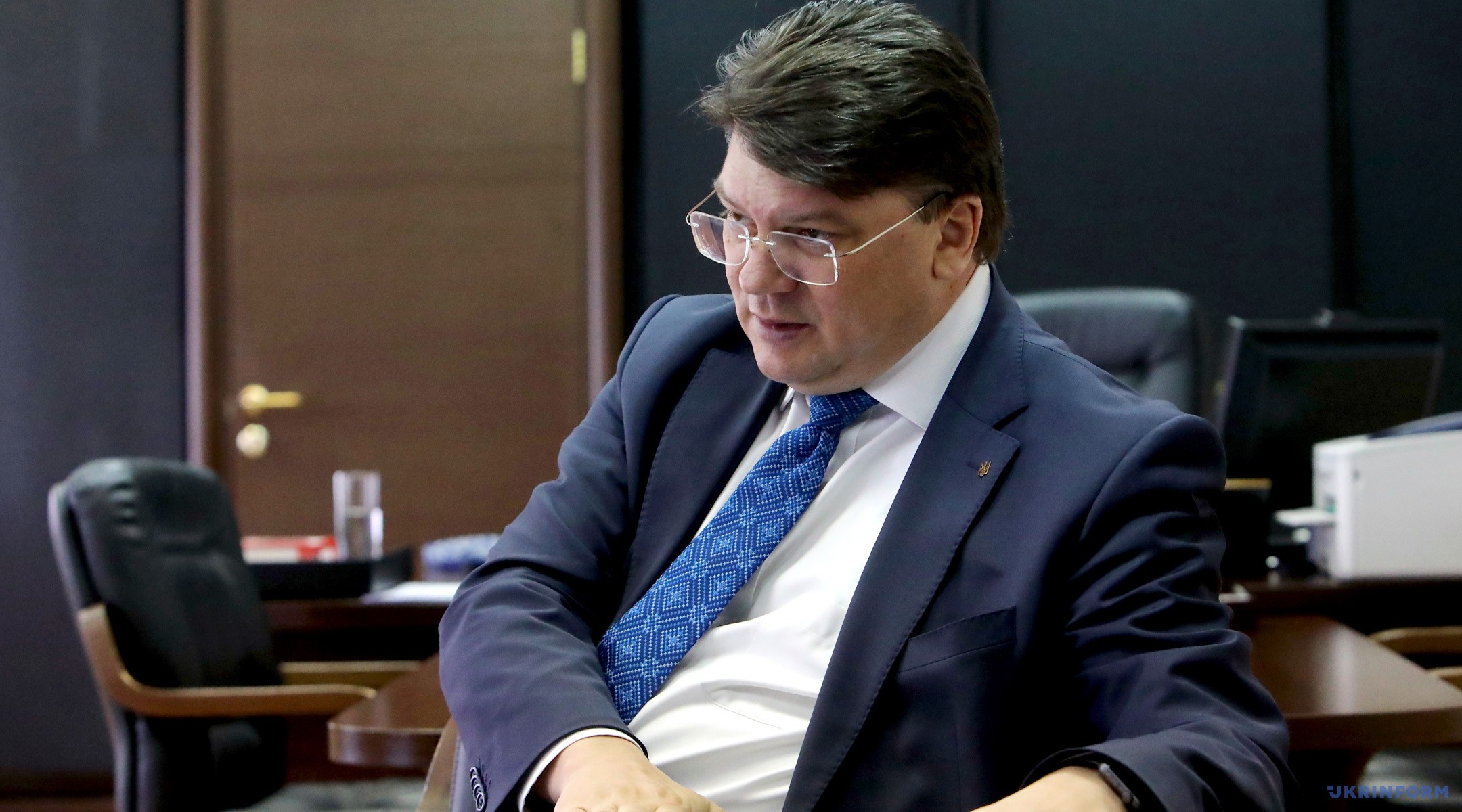 Q: At what stage is this case?
A: I sent the relevant materials to the Prosecutor General's Office. They informed me that the case had been forwarded to the city prosecutor's office. Unfortunately, I have not received any replies yet.
By the way, there has recently been a similar case was in cycling sport. Athletes came to the competition and someone demanded money from them for some cyclist cards, as if the federation has internal rules and they have to pay for some card there, not for participation. It costs 600 hryvnias. I am categorically against such approaches, especially if the competition is organized for budget funds.
I have already warned representatives of all federations that I will not tolerate this. I will find methods of influencing this situation, including with the help of the Prosecutor General's Office or other law enforcement agencies.
Q: In your opinion, does Ukraine need to conduct international events when we are suffering from Russian aggression?
A: This is another task that I set for myself, and we really need such measures. It was very important for us to bring large-scale international competitions back to Ukraine. After the beginning of Russian aggression we managed to conduct a number of international events, including sports events. Of course, we were treated with precaution. In particular, there were doubts about the level of security in Ukraine. However, all events were held at high organizational and security levels.
If we talk not only about sports, but also about culture, then Eurovision was also held at a high level. All this proves that Ukraine is an absolutely European country, which guarantees and can ensure the security of foreigners' stay here and a high level of organization of events.
Q: At one time you called for a boycott of sports events in Russia. Have you changed your position?
A: I issued an order imposing a ban on government financing of any trips by athletes for competitions to the Russian Federation. Paragraph 2 of this order recommends that federations listen to this opinion. That's all I could do under the current legislation. Sometimes, due to certain circumstances, some federations believe that it is necessary to go to competitions to Russia at their own expense, but I do not support it. My political position is unchanged - we cannot go for competitions to an aggressor state.
There is also a security issue here. Last year, before the adoption of the law on Donbas de-occupation on the basis of which I issued the respective order, our team was preparing for the sambo world championship in Sochi. It consisted of representatives of the Ukrainian Armed Forces, ATO fighters, border guards, and the SBU. We categorically banned these people from making any trips to the aggressor state. And it's logical, because they may not just return from there!
Q: Competitions in Russia are not our only problem. What is your attitude to fixed matches, and do you know how to better deal with them?
A: Such a problem exists not only in Ukraine. We remember the same special operation that was held in Italy a few years ago. Clubs were disqualified from the Italian Serie A, club presidents, bookmakers, players and coaches were put behind bars.
My credo is zero tolerance for fixed matches and corruption in sports. What do we pay for when we go to the stadiums? We want to see fair sporting struggle. Then it's fun. I, you and millions of Ukrainians are not interested in when someone has already decided something for us, the struggle is imitated, and then some businessmen put money in their pockets. Therefore, I absolutely support the actions of the National Police, the Football Federation of Ukraine. This is the practical implementation of a respective law and the Council of Europe Convention on the Manipulation of Sports Competitions, which I signed and ratified through the efforts of the concerned parliamentary committee, headed by Artur Palatny, the Football Federation and Andriy Pavelko, and all people's deputies.
Someone says that this scandal has been a blow to Ukraine's image ahead of the Champions League final. On the contrary, it is practical evidence that Ukraine is struggling with fixed matches, fighting corruption in sports. I think this will help improve our image among sporting states and, in general, in the eyes of other countries.
Olena Sobko, Kyiv