Oleksandr Usyk, Ukrainian professional boxer
I won't overestimate my opponents, because I know what I'm worth
08.09.2017 10:10 5921
On Saturday, September 9, the World Boxing Super Series kicks off at the Max-Schmeling-Halle in Berlin. The tournament will begin with a fight between WBO cruiserweight champion Oleksandr Usyk of Ukraine and Marco Huck of Germany. On the eve of the fight, an Ukrinform correspondent spoke with the Ukrainian athlete and heard about his attitude to sport.
Q: Oleksandr, what is your attitude to Marco Huck? How do you assess him? Will the difference in age and experience be an obstacle in the upcoming fight?
A: The difference in age is two years. Everyone says that he is more experienced than me, that he has more fights... This does not say anything. How do I treat him? I treat him as my next opponent. I treat every opponent with respect. But I'm not going to overestimate these guys, because I know what I'm worth!
Q: What is your attitude to the quarterfinal tournament of the World Boxing Super Series? This is a new tournament, and many decided not to participate in it, but you agreed. What prompted you to make such a decision?
A: The fact that all four champions have given their consent. This is a good chance to unite all the belts and become the world's absolute champion. And you can also get the Muhammad Ali Trophy. It's quite hard to agree with somebody on the unification of belts. Every promoter clings to his champion, and they don't agree to unite the belts. But this tournament will show one real champion in all versions. In addition, he will have the Muhammad Ali Trophy.
Q: How do you assess the performance of Ukrainians at the recent World Boxing Championships in Hamburg?
A: Just one gold... After the triumph at the European Championships in Kharkiv... There can be many excuses in this regard that the team could not perform well twice, that they made their best in Kharkiv, and something else... But [Oleksandr] Khyzhniak became Europe's champion in Kharkiv and then the world champion [in Hamburg], and nothing prevented him from doing that. It's necessary to speak openly and honestly: the problem is not in the guys, but in those who train them.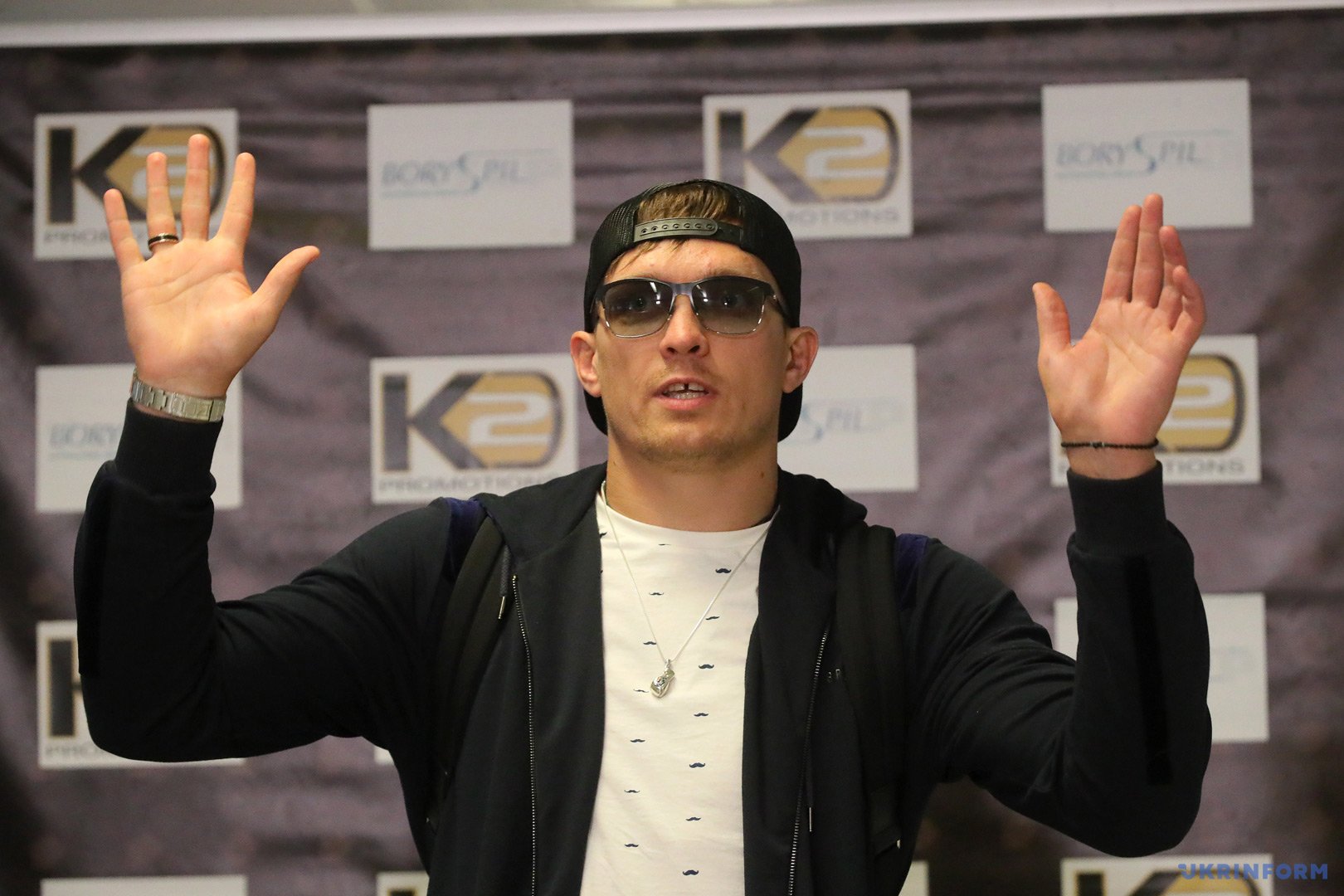 Q: Don't you think that Ukrainian boxing is experiencing a recession? In particular, after you, Lomachenko and others have left?
A: New young guys have occupied our place. Yes, we left four years ago. Well, there can be a recession for a year, two, or three... But then you have to show something... I would not like to blame anyone, but I think that no one needs such "old thinking" training sessions. We live in the 21st century, with a lot of technologies, and we need to go forward. Teams, national teams must develop, look forward, into the future. Then there will be success.
Q: Do you think that our boxers will have the time to get in shape before the 2020 Olympics?
A: Yes, I would very much like that, because the level in 2012 was so high. I would really like to see Ukrainian boxing flourish and that we always have champions. But it doesn't always happen like this.
Q: How would you describe the Ukrainian style in boxing? Can be it compared, for example, with professional American style?
A: A very good school has been left for Ukrainian boxing since Soviet times. It's not only in our country, but in the entire CIS. The Americans don't have a special school. They do it if it's convenient. The legs are in a certain position: "Is it convenient for you?" "Yes, it is." "Ok, you can fight." There's a definition: there is a school of boxing, there's no school of boxing.
Q: When, in your opinion, is that exact moment when a boxer should move from amateur to professional boxing? How did you feel that?
A: I had a goal - the 2012 Olympic Games. I achieved it. Of course, I was not dreaming, I wanted to fight with professionals. I won an Olympic gold medal and went into professional boxing.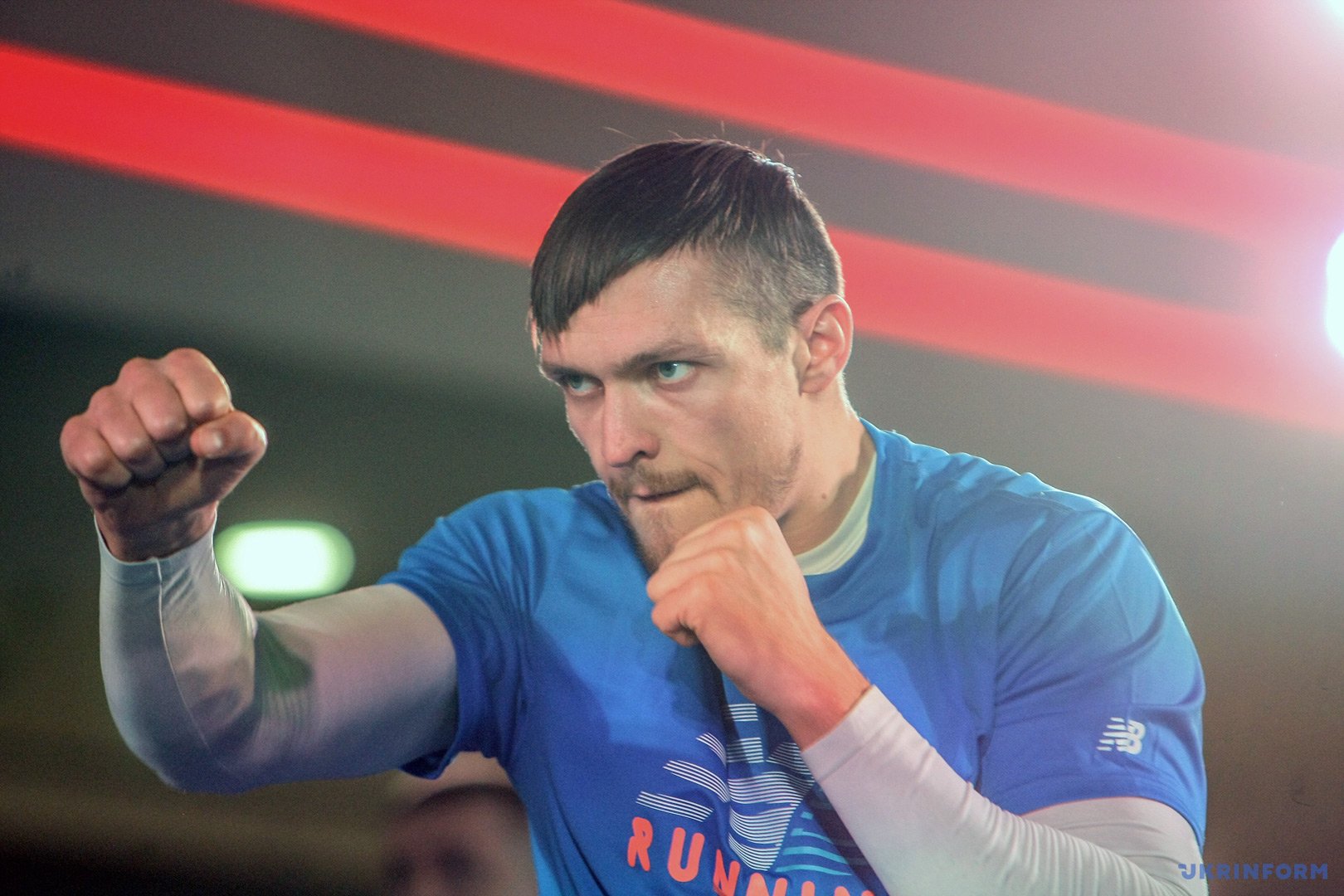 Q: Regarding your career. Do you plan to enter the ring when you are 40 years of age or older, as, for example, American George Foreman, who performed at the same weight as you?
A: I will fight as long as God gives me strength, and as long as I'm interested in that. As soon as I lose interest in what I'm doing, I will not force myself. I will find a kind of activity that I like more, that inspires me and leads me forward.
Q: Can it be related to coaching? You have just criticized the system...
A: I did not criticize anything. I said that it needs to be changed. Do you know what people are afraid of? They are afraid of leaving the comfort zone. They did it then, and they have continued to do it for ten years, but after ten years they stumbled. While stumbling, get up, change something and move forward. I do not blame anyone in any way. I'm talking specifically about myself. I change something in my actions if something goes wrong.
Coaching? I don't know yet. I have two sons. But to which extent I would like to see them in boxing... I want them to go in for sports. I really like wrestling. I like football, boxing. But they have to choose this. I will not force them. I will only accompany and help them in every possible way.
Q: You constantly wear headphones. What kind of music do you listen to? What are you reading? What kind of films do you prefer? What hobbies do you have outside the ring?
A: Listen, I have three kids: two sons and the eldest daughter. I bring up my children. I write poetry. I have a lot of poetry. I read books. Most of them are religious.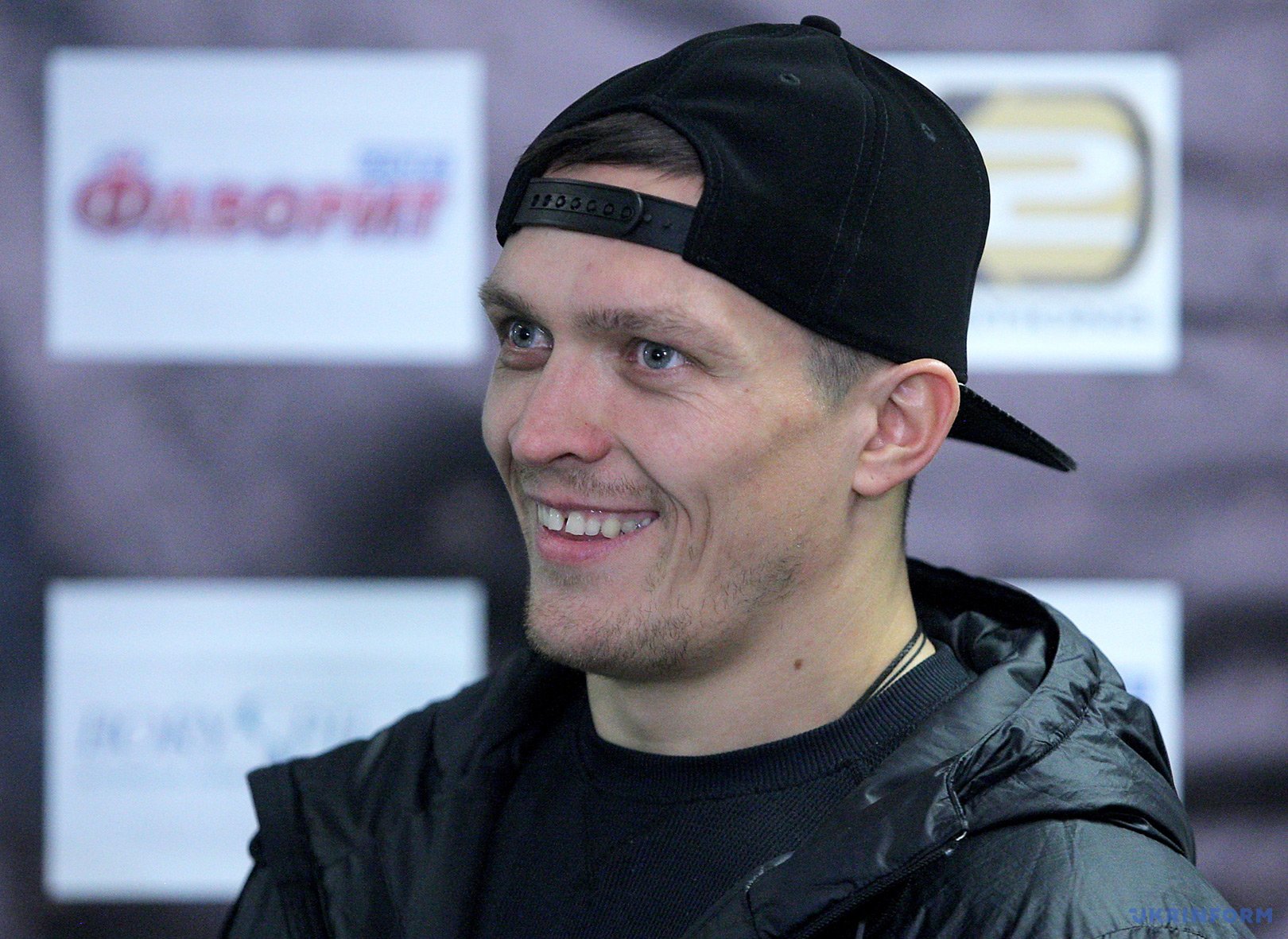 The music is different. It can be classical, but mostly I listen to rap, which makes sense. There is such a band called 25/17, there is guy Basta. I can hear the meaning in their music. Through their music they convey to people what is good and what is bad, you just have to listen.
Q: Do you have enough time for children?
A: When I come after training, fighting, I try to spend most of my free time with them. Even if I have some business at home or meetings, sometimes I just cancel them, if it's not very important, and sometimes I can take my son or daughter with me. But basically I really like spending time with them, walking along the street, in the parks, just wherever they want.
Q: Are you a good dad?
A: I criticize myself for the fact that sometimes I'm not often at home, and I say that I'm a bad father. But I really love my children, and what I'm doing is not only for myself, but also for my family.
Q: Do you see your daughter in sports? If so, in which sport?
A: She now went to school, to the first class. And she signed up for different activity groups, gymnastics, etc... Let them choose. I'm not going to make them do some kind of sport. I will help in what they like. And I'll tell them how hard it is. But the main thing is education.
Olha Tanasiychuk. Berlin.
Photo: Pavlo Bahmut, Oleh Petrasiuk, Danylo Shamkin, Ukrinform