Serhii Nizhynskyi, human rights activist
We propose to equate victims of sexual assault during the war with victims of war
22.09.2023 14:22
Amidst the vast misery caused by the Russian-Ukrainian war, the horror of the invaders' violent actions against each individual remains little known. Because when dozens of enemy missiles are fired in one day, cities and villages are destroyed, and Ukraine's defenders are killed, civilians feel embarrassed and even ashamed to talk about violence. As the experience of the military confrontations in the Balkans in 1991–2001 shows, survivors of conflict-related sexual violence (CRSV) are in no hurry to tell their stories of pain and humiliation. In fact, having investigated the facts of violence, including sexual abuse against the civilian population of the former Yugoslavia, the UN Committee Against Torture issued in August 2019 a verdict: the authorities of Bosnia and Herzegovina must provide material compensation and a public apology to the victims of sexual violence of that war.
What are the prospects for legal and social protection for Ukrainians who have suffered from CRSV since 2014? How many are there? How does cooperation with the UN help to achieve fair punishment for perpetrators from the aggressor country? These questions are answered by Serhii Nizhynskyi, Head of the UA Experts NGO, PhD in Law and Public Adviser to the Office of the Vice Prime Minister for European and Euro-Atlantic Integration.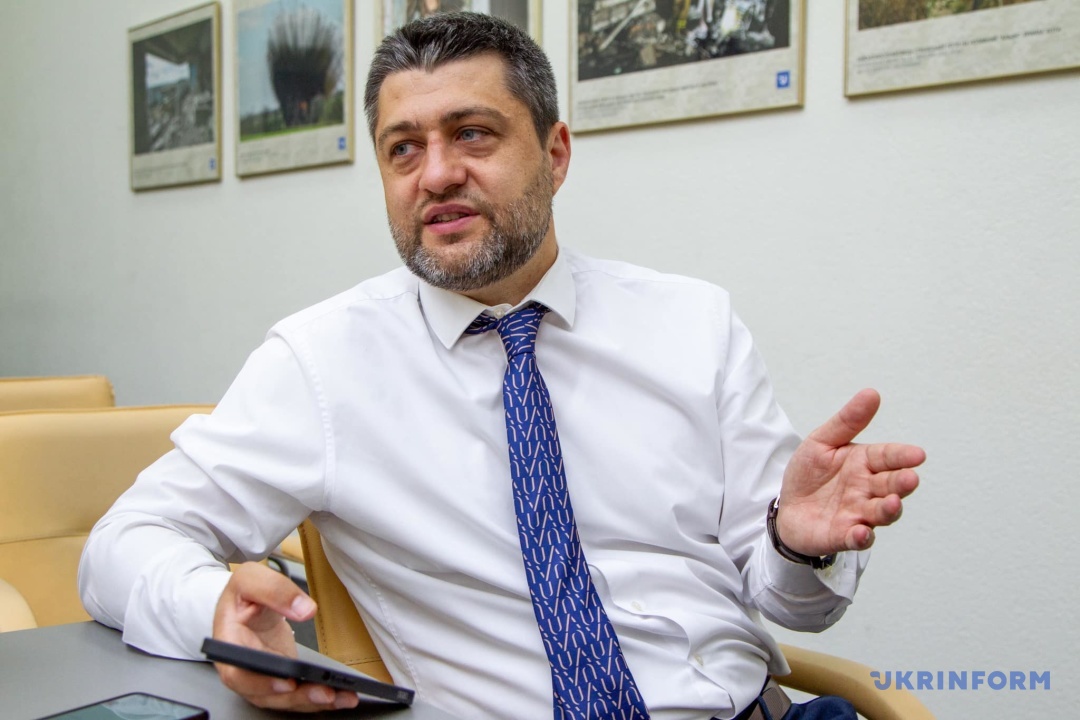 ACCORDING TO THE UN, 90 PER CENT OF UKRAINIAN PRISONERS HAVE BEEN TORTURED
- Mr Nizhynskyi, more than a year ago, the Government of Ukraine and the UN signed a Framework of Cooperation on the prevention and response to conflict-related sexual violence. How important is this? Because we remember that the conclusions of these international organisation representatives regarding the Russian-Ukrainian war do not always coincide with our actual situation.
- Indeed, on the one hand, there are cases of ambiguous interpretation of the events in Ukraine by representatives of the United Nations. On the other hand, we realise that without the UN's involvement, the processes of resolving many of the issues related to the consequences of Russian aggression could have been worse and slower.
Just the other day, Alice Jill Edwards, the Special Rapporteur on Torture, released official UN statistics that the Russian occupiers tortured 90% of Ukrainian prisoners of war. And this information is already an indirect refutation of the statement of other UN officials who recently said that there is no genocide in Ukraine.
If we have these facts from the UN – that 90% of Ukrainian prisoners of war were tortured – then it is clear that there were cases of sexual offences among them. Have they been verified by Ukrainian law enforcement agencies? Not all of them, that's for sure. Do we know about all the CRSV cases committed against civilians and continue to take place in the temporarily occupied territories to which we have no access? Unfortunately, no. But the information published by an international organisation is important.
The enemy is using sexual violence as one of the methods of waging the Russian-Ukrainian war on an unprecedented scale; in particular, to intimidate, revenge, or 'punish' the civilian population in the occupied territories. In order to respond promptly to these crimes, in early May last year, the Government of Ukraine and the UN signed a Framework Agreement on Cooperation for Prevention and Response to CRSV. A year ago, in September, they adopted a plan for its implementation.
- Let us recall that CRSV is war crimes without a statute of limitations, which includes not only rape.
- CRSV includes various types, the most common of which are rape, as well as genital mutilation, including electric shocks; forcing to have sexual intercourse with another person; forced nudity; forcing to watch another person commit sexual violence.
Those who tried to get to the government-controlled territories in February–March 2022, almost everyone, were forced to undress at Russian checkpoints in sub-zero temperatures. This information is provided by the Office of the Human Rights Ombudsman, whose representatives have been doing a tremendous job of evacuating citizens from the frontline areas since the beginning of the full-scale war.
When we tell victims that forced undress is a type of CRSV, people are surprised and start reacting differently because they did not know this fact. They are more willing to seek help. The full-scale aggression of the Russian Federation and the commission of mass crimes, including sexual violence, by the Russian military against the civilian population of Ukraine have dramatically changed the functions and tasks of both government agencies and the civilian sector in providing comprehensive assistance to survivors.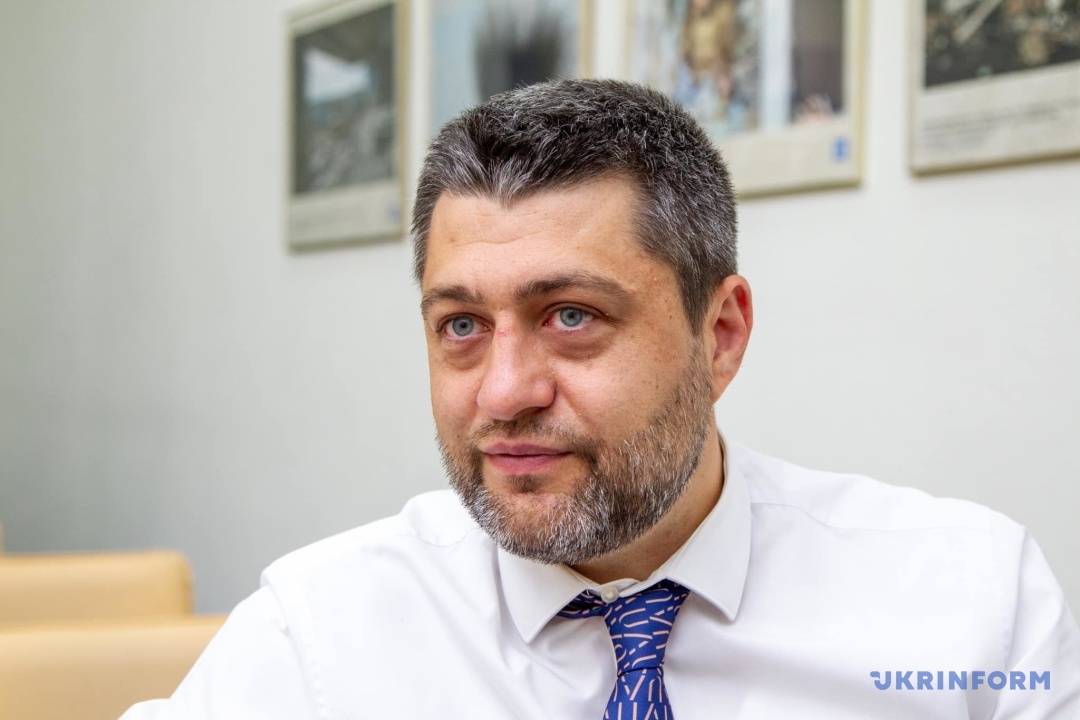 MOST SURVIVORS OF VIOLENCE DO NOT REPORT ABUSE
- Over the year and a half of the full-scale invasion of Ukraine by Russian troops, the number of verified CRSV crimes committed against civilians is, according to the Office of the Prosecutor General, 231 (as of 7 September). It is believed that this figure should be multiplied by at least 20–30, and that the crimes committed by ruscists in the occupied territories, which will be revealed later, should be added, and then we will have real data. That is, at least 5,000 survivors, correct?
- There are cases that have been brought to court, some that have not yet been, and some that are still under pre-trial investigation. And there is information that comes to the call centres and rescue centres, where it is processed and, with the consent of the victim, either passed on to law enforcement agencies or therapists work with the victim. We focus on the social effect and the aspect that allows a person to open up. And this makes it possible to get closer to the real number of crimes that are classified as CRSV.
A great success is when we manage to create conditions for witnesses of such crimes to come forward. Because even those who witnessed humiliation do not want to talk about it.
Let me give you an example. There are employees in our project who were in captivity. And we have information about how the victims behaved, what happened there, and whether there was torture. However, 99% of these people did not report CRSV to law enforcement agencies.
- Is the first barrier that keeps survivors silent a psychological one?
- People associate contacting law enforcement agencies with opening a criminal case and numerous interrogations. But we explain that, the key aspect should be the victim's decision to share their story. And retraumatisation should be avoided as much as possible in the process of communicating with survivors.
Moreover, many of them are guardians. As you know, working with children requires appropriate protection, proper communication with people and law enforcement agencies, including lawyers. Therefore, without proper guardianship and care, it is impossible to ask minors about CRSV. And then there are stateless persons, refugees, foreigners, and persons with complementary protection status. This is a totally different type of communication with these people according to the law and international conventions.
Therefore, disseminating information from our NGO about how to apply, how to get help, and what exactly this will bring to both the individual and the state is a key point.
- Are there many changes to laws and regulations that need to be made to encourage survivors of violence during the war to report to law enforcement?
- It requires amending the instructions of the Ministry of Health and the Ministry of Social Policy, changing regulations and creating new ones. Let's take the Civil Procedure Code as an example. It doesn't have the 'perpetrator' concept at all, which creates some legal uncertainty. When we introduce it into our legislation, it will be easier to develop other regulations.
As we are bringing our national legislation in line with the Istanbul Convention as part of the ratification process, we don't know many of the rules. Even considering that we translated the Istanbul Convention into Ukrainian, we still have to adjust it a little bit to our criminology.
- How long will it take for the term 'perpetrator' to be included in Ukrainian legislation?
- I think the legislators can cope with this task by the end of the year.
It all depends on the will of parliamentarians and the activity of civil society. The level of public activity and desire for justice is currently enormous. Our NGO is very active in promoting changes in legislation that should speed up the response to cases of CRSV and the calculation of payments to survivors.
SURVIVORS ARE AGAINST BEING CALLED 'VICTIMS'
- Government and non-governmental call centres received 93,000 calls from civilians about various types of violence during the war. Do we know how many of these calls were from survivors of sexual violence and witnesses to such acts?
- The total number of appeals to law enforcement and human rights organisations regarding violence during the war is even higher (including the CRSV, torture of prisoners of war, domestic violence, which, unfortunately, is still a problem). Kateryna Borozdina, vice-president of La Strada, spoke about 17,000 calls regarding gender-based violence. We have data on 2.6 thousand applications for free legal aid using the resources of assistance centres. The Ministry of Internal Affairs reported 145,000 cases in an interview with Deutsche Welle. The ministry's website says there were 50,000 reports of domestic violence in the first half of the year, a 40 per cent increase compared to last year.
Information from the call centres is passed on to law enforcement agencies to respond to a particular case only with the survivor's consent, because the protection of personal data and identity is key priority.
There is another segment: survivors of human trafficking. The data of the committee that grants this status is closed. I am sure that some of the people who have received this status could be stakeholders in our topic. For example, those held in captivity were tortured by Russian soldiers, forced to undress, and exploited for free. The prisoners were forced to do anything for food to stay alive.
- Surrounding people do not always sympathise with survivors of sexual violence. How can you convince Ukrainian society, which is electrified by the many misfortunes of war, that survivors of CRSV have been affected?
- Survivors of CRSV is a rather sensitive classification. We are now working to ensure that questioning by law enforcement agencies of a survivor of sexual violence is minimised so that retraumatisation does not occur. Moreover, we want communication to take place in a closed video conference format with the survivor being in the comfort of their home. It means that these cases should be assigned an appropriate classification. This is because, on the one hand, journalists want to have information, and on the other hand, the rights of survivors are a priority.
We also propose to equate survivors of sexual violence during the war with victims of war, who will be entitled to receive appropriate benefits. And it is very important to immediately organise the process of social protection in such a way that there are no clashes between beneficiaries of different categories: combatants, civilian prisoners, single mothers, large families, and foster families and a separate category of survivors of sexual violence.
No one should know that this woman is a survivor of sexual violence, but she should be in the relevant register of the National Social Service and the Ministry of Social Policy, which provide benefits. Because these are people who paid for the temporary occupation with their own health.
- The women who have been sexually abused in Russian prisons since 2014, with whom I spoke, are strongly opposed to being called 'victims'. They position themselves as survivors who have been able to transform their trauma into personal growth. Will the initiators of the legislative settlement take this into account?
- Absolutely. We are studying the experience of other countries in this regard. While the Ministry of Foreign Affairs of Ukraine warns against meetings at the state level of civil servants with Kosovo organisations, the most active NGOs in Ukraine, Albania, and Kosovo have no restrictions on meetings for the benefit of Ukrainian survivors. In August, a Memorandum of Cooperation was signed in Tirana for the benefit of Ukrainian survivors of sexual violence during the war with Russia. Let me remind you that Kosovo has joined the G7 Declaration on security guarantees for Ukraine. We constantly meet with NGO representatives at the UN on various platforms to discuss the Ukrainian issue, and the Ukrainian side is always supported.
The Kosovo Rehabilitation Centre has registered over 1,700 survivors who have officially received appropriate assistance from the state. However, only recently have they equated all those affected by war with victims of war and enshrined their social guarantees in the relevant legislation.
- Let's make it clear that two decades have passed since the tragic events...
- ...And the victims are still coming forward and opening up. These people often move to another region because, you know, they are bullied by their fellow villagers, especially in small towns.
After the teleconference, we analysed the situation in both Kosovo and Albania and compared our initiatives with those in the Balkans. Now we are calling for a change in the order of the Ministry of Health so that the opinion of an obstetrician-gynaecologist (verified, registered with the relevant services) can be considered key evidence. Again, in order not to further retraumatise the survivors.
- Does Ukraine, where the war has not yet ended, have the same chances of having an 'invisible generation' as the Balkan countries where armed conflicts took place in 1991–2001?
- There are stories in Sarajevo where children are already in their 20s who were born to women raped during the war. They were often socially isolated. We should try to make sure that there are no such 'invisible' people or they are as few as possible. For this purpose, the status of a CRSV survivor should be kept confidential.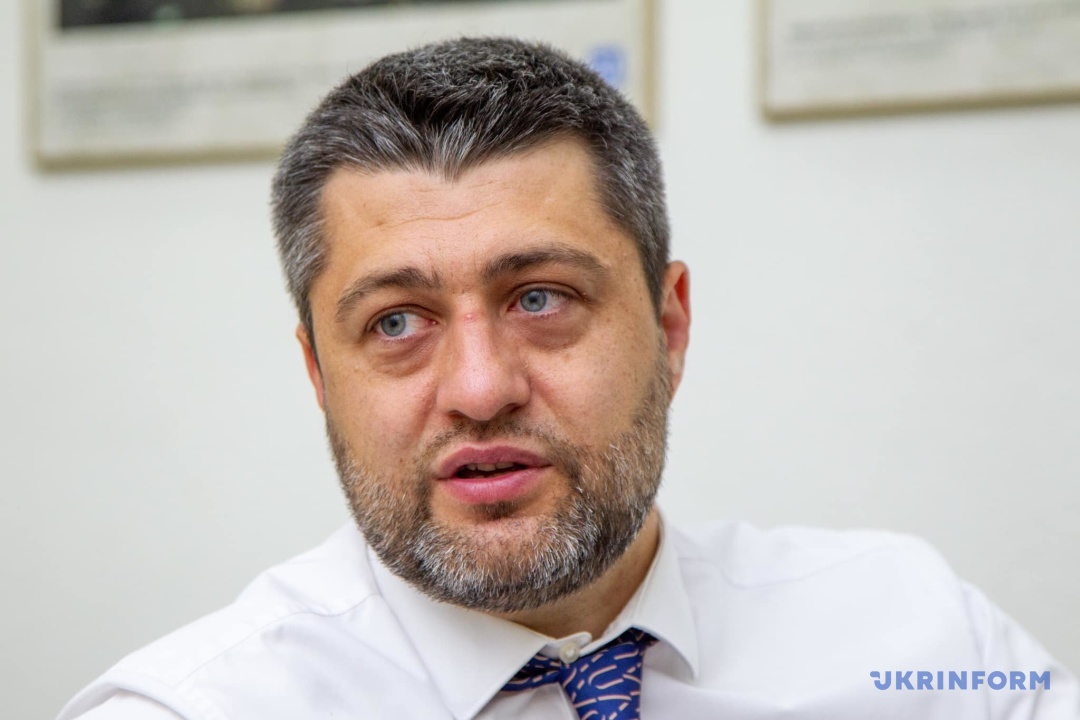 IT IS IMPORTANT FOR UKRAINE TO RATIFY THE ROME STATUTE
- There are 11 survivor assistance centres. Is this enough at this stage? Why did you open the first one abroad in Prague?
- Our main concern now is trying to change the focus of appeals so that survivors and witnesses do not think that they are immediately involved in the process. Everyone realizes that this is a long game and is afraid of it. And we want survivors and witnesses to provide information to the relevant services, to the Survivor Assistance Centres. There are 11 of them now.
We know how many people are currently abroad who are afraid to come to Ukraine, not even because of the bombing but because of the retraumatisation going on here. The First Lady's campaign states that every second person in Ukraine has post-traumatic stress disorder, so can you imagine how many Ukrainians abroad are afraid to prove themselves in certain areas, to be seen somewhere? That is why launching survivor assistance centres abroad or the systematisation of this information will help both individuals and those who work with these people.
Moreover, our NGO initiates the expansion of relevant online portals for consular offices. So that a consul who communicates with a person can immediately follow a sequence of actions: where to refer the person, redirect them and what advice to give them if they have witnessed or suffered from sexual violence. We have now initiated such changes for the Ministry of Foreign Affairs as part of the working group for assistance to Ukrainians abroad headed by Olha Stefanishyna and will help the consular department to expand these portals and fill them with relevant information.
The Czech Republic is a border country, and there are more Ukrainians per capita there than anywhere else, even in Poland. The Czech Republic was politically ready to open the centre. Poland could be the second, as well as other countries.
- The SAC's activities aim to implement the Framework on Cooperation between the Government of Ukraine and the United Nations on Prevention and Response to Conflict-Related Sexual Violence and the National Action Plan for the Implementation of UN Security Council Resolution 1325 on Women, Peace and Security until 2025. Of the 231 officially recorded cases of CRSV, 82 were men. Do the legal provisions apply equally to both sexes at this stage?
- The consequences of CRSV are different for men and women. One can give birth, and the other cannot. There is a gender dimension to it. But the law must protect both women and men equally.
- What was your experience of working with survivors of CRSV during the ATO (JFO)? How many people have been sexually assaulted in that more than 7-year period? These are definitely some of the people who were illegally imprisoned, particularly, in 'Izoliatsiia' in Donetsk.
- After 2014, society did not react in the public space to sexual violence in the temporarily occupied territories for several years. In fact, the events were not officially called a war. Although there were appeals from the Crimean Tatar population as survivors of the crimes of the occupation authorities.
After 24 February 2022, there are many facts about the abuse of civilians, in particular, in the Kyiv region in Bucha. There were many witnesses who were in cellars and basements. They confirmed the facts that Kadyrov's men abused Ukrainians in the heat of passion and in a state of alcoholic intoxication. We have a situation where the youngest victim of CRSV was 4 years old, and the oldest was 82... These were inhumane acts, and the actors must be punished.
- Does the fact that Ukraine has not yet ratified the Rome Statute prevent it from bringing about a fair punishment for Russian war criminals, including those who committed CRSV?
- We must ratify the Rome Statute as soon as possible, because it is our road to justice for the survivors.
This would enable law enforcement agencies to engage international agencies. And also, to receive appropriate subsidies and grants for specialised workers. We need to ratify the Rome Statute before the new year. Otherwise, we will have negative consequences, I'm telling you as a human rights activist.
Valentyna Samchenko, Kyiv
Photos by Kyryl Chubotin