Adrienne Haan, New York singer
It is a great honor for me to sing in Ukrainian and support the soldiers
09.09.2023 18:00
Adrienne Haan is a well-known New York-based singer of German and Luxembourgish descent who performs songs in 13 languages. Recently, a Ukrainian song appeared in her repertoire, 'Oy u vyshnevomu sadu' (Oh in the Cherry Orchard), which she has performed in Europe and the U.S. on various stages.
We met at the Independence Day celebration at the Ukrainian Institute of America, where our soldiers undergoing treatment and rehabilitation for their serious war wounds were invited. The singer was so moved by their stories she admitted it was hard for her to even start singing. Eventually, she pulled herself together and nailed a beautiful rendition of the famous folk song.
We are talking to Adrienne at her Triad Theater on Manhattan. She has just come to a rehearsal for her new show where she decided to invite 15 Ukrainian soldiers undergoing treatment in New York.
WHEN I SAW THE UKRAINIAN FIGHTERS, I IMMEDIATELY DECIDED TO INVITE THEM TO MY CONCERT
– Adrienne, tell us a bit about this show. Who created it and who decided to invite wounded soldiers?
– Well, it's the world premiere featuring songs from the Silver Screen era, meaning, songs from Hollywood movies, mostly from the 1930s, 1940s and 1950s, but also some more contemporary ones. We have great selections of songs from movies such as Casablanca, Breakfast at Tiffany's, Pearl Harbor, Schindler's List, James Bond, Modern Times, Gentlemen prefer Blondes, and many more.
We also have songs from early 1930s Germany or a song from the Cinéma Nouveau Era in France.
The original script was written by producer Laurence Pierron who had the original idea for this show. I then took the whole script apart and made it my own, changed the order of songs, took some out, added new ones, created medleys, re-wrote the script, and choreographed it. Laurence and I have been great friends for many years. She used to be the Cultural Attaché for the Consulate General of Luxembourg here in NY before she retired last year. This is our second big collaboration on a show. My music director of 22 years, Richard Danley, is the arranger for this soirée and pretty much for all other of my shows. We are a true team.
After Ukrainian National Day I asked Yaroslava Sochka, First Secretary of the Permanent Mission of Ukraine to the UN, what we could do to give the soldiers here a good time. And she immediately said we should invite them to my show. Yaroslava and I have become quite the team as well, always cooperating on something creative. So far we have 15 soldiers attending and I am very honored they are all coming. Peter Martin, the owner of the Triad Theater where I have been artist-in-resident for seven years, immediately agreed on inviting the soldiers. He is of Ukrainian descent and a huge fan of Ambassador Sergiy Kyslytsya, and follows his UN speeches.
During my performance for Ukrainian National Day, I realized once again how close this war is to all of us and what it does to people. Seeing those young soldiers severely wounded broke my heart.
I hope they will enjoy the show and I hope this will give them a break from their own sorrows and long days of rehab for at least 90 minutes. I think it will be good for them to enjoy what NY has to offer: Live entertainment.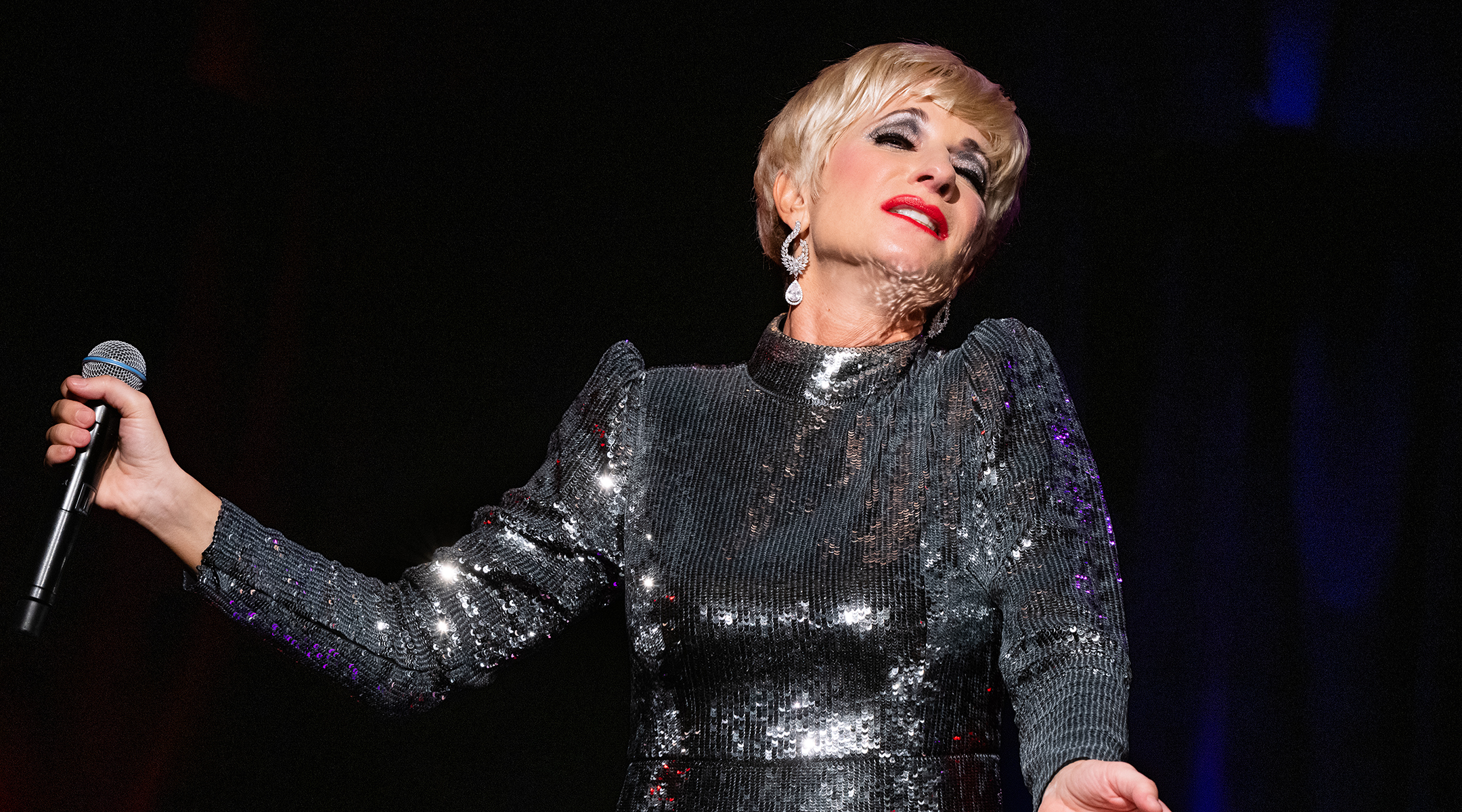 – People usually buy tickets to your show, don't they?
– It's true. But not soldiers. We've reserved something like a special area that is also wheelchair accessible and from where they have a great view. I also designed my lighting for this show and from where they are, they will be able to enjoy it all.
People can eat and drink during the performance. The owner of the theater has offered to serve them each some drinks for free as well.
WHEN THE WAR STARTED, I DECIDED THAT I HAD TO DO SOMETHING FOR UKRAINE
– You became known to the Ukrainian community of New York thanks to performing a Ukrainian song, 'Oh in the Cherry Orchard.' Why did you decide to include a Ukrainian song in your repertoire?
– Maybe I can quickly tell the story of how I got into this when the war first broke out in February 2022. My stepson was one of the first people to go to the Polish border to take medical supplies down there. When he returned he brought with him two Ukrainian women and two children. There was a lot of chaos, people were running across the border, and they had no idea where to go. My stepson brought this family to Bonn, where we live when I am actually in Germany. So they were living with them for a while until they found work and the kids could go to school.
I, as an artist, decided to do something because I believe that everyone can contribute. Another amazing singer from the USA who lives in Bonn and I created a beautiful and emotional tribute to Ukraine in my German hometown Bonn. We have a nice theater there called the Pantheon which is quite famous in Germany. We organized a charity concert for Ukraine in June 2022 where many artists, including myself, came together and gave a wonderful performance that I MC'd and we collected EUR 25,000 that we donated to an organization that took care of women and children who fled Ukraine.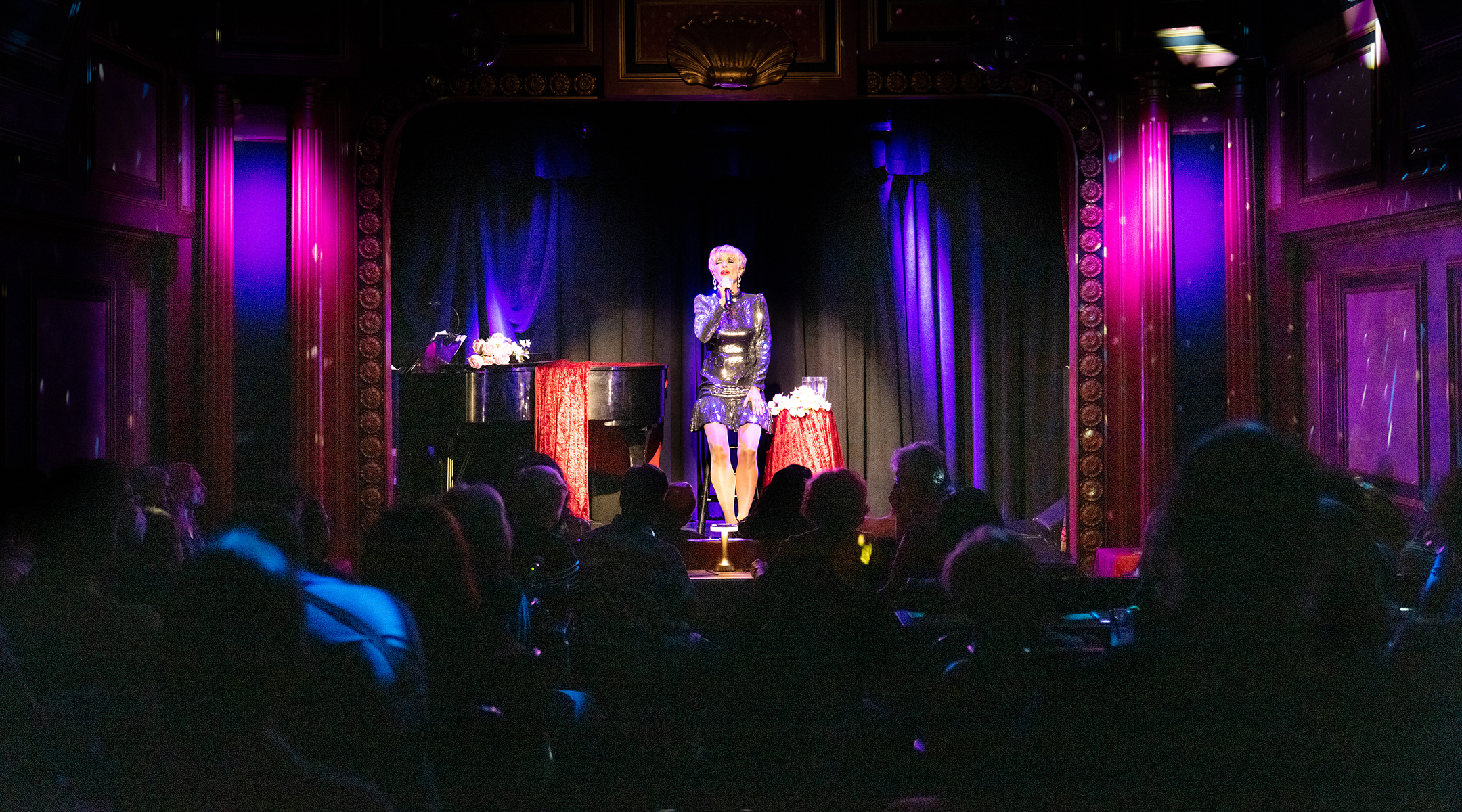 So I learned a song in Ukrainian to honor Ukraine, because I already sang in 12 languages at the time, so Ukrainian became my 13th language. To choose a song in Ukrainian, I did a little research. A dear Greek friend of mine who also speaks many different languages recommended singing 'Oy u vyshnevomu sadu'.
– Do you have any plans to visit Ukraine?
– Well, I was supposed to go to Ukraine via the German Embassy back in 2020, but then the pandemic hit. And now…well…we all know what's happening there at the moment. It's a tragedy. A tragedy that concerns not only the Ukrainian people, but all of us.
I AM A PACIFIST, BUT I AM CONVINCED THAT THE WORLD SHOULD SUPPORT UKRAINE
– You probably follow politics a bit. Do you think that the United States and other countries are providing sufficient assistance to Ukraine?
– Oh, this is a very difficult question, because I'm not a politician and I wouldn't want to talk about things that I don't know enough about. I do know that at the moment there are many countries in the world supporting Ukraine on a military level, supply weapons or money or accept refugees, like the United States or Germany. I know that Germany, France, and the United States are big supporters of Ukraine in terms of sending weapons, but I try not to talk much about it because I do not know if anything else can be done at this stage. Everyone fears a nuclear war, or at least in the beginning of the war. I am a pacifist, even if people say that's a dreamy way of looking at things and that might be true. I do realize we need a military to defend ourselves. This is what Ukraine is doing and I think other countries need to support this.
But what I see is that the war has been going on for more than a year and a half. I feel, whenever I talk about it, that there is general fatigue, people are tired of this topic, people are tired of the negativity and everyone is really nervous.
– Fatigue is a great luxury compared to the daily deaths...
– That's right, and I agree with you here. I was coming to that next. Other countries or other people don't feel the war every day as Ukrainians do. The Ukrainians have to live with this every single day and attending National Day made me realize once again how lucky we all are not to be in this situation. So many people have lost their home, they have lost family and friends, they were severely injured like those soldiers. Those are stories I only know from my grandparents who lived during the Second World War. So seeing the war up close like on National Day hit me hard. I felt right away that I wanted to do something in my small world. There is only so much we can do, but the fact is, in all our small worlds each and every one of us can contribute. And I do so with my art. That's all I can do.
I would also like to draw attention to the fact that this is far from being over. And that we all have to stand with Ukraine and its people.
This is an unjustified war, and it is taking place in the center of Europe. This does not only concern Ukraine; it concerns all of us Europeans, because the war is at our doorstep. For Americans, the war is "far away", for South Africans the war is far away. Yet if the war escalates even more, we will all be drawn into it. I hope it will not come to this.
UKRAINIAN IS THE MOST BEAUTIFUL LANGUAGE OF ALL SLAVIC LANGUAGES
– Let's get back to art. On which stages, in which theaters did you perform this song?
– Well, I performed it in Germany and here in New York. Every year, I seem to add another language to my repertoire. And I always choose a song from the country I'm performing in since I have performed in many countries on all five continents. I could not go to Ukraine, but it is a great honor for me to sing in your language in order to morally support Ukrainians.
I am currently in the process of organizing a concert with the Ukrainian Institute of America for next year, possibly in conjunction with the Polish Mission to the UN. So let's see what happens.
I think Ukrainian is a beautiful language. I didn't realize it until I got involved. In my opinion it is the most beautiful of all Slavic languages, the most melodious, and it is pleasant to sing in this language, despite the crazy pronunciation.
Getting so involved with anything Ukrainian was really due to the war. Something I never expected. Ukrainian people to me are very sensitive and emotional. They have a certain innocence that the Western Europeans no longer possess. I like that a lot.
– What languages do you sing your songs in other than Ukrainian?
– Besides Ukrainian? I sing in German, English, Luxembourgish, Swedish, French, Italian, Spanish, Yiddish, Hebrew, Turkish, Mandarin and Zulu! :)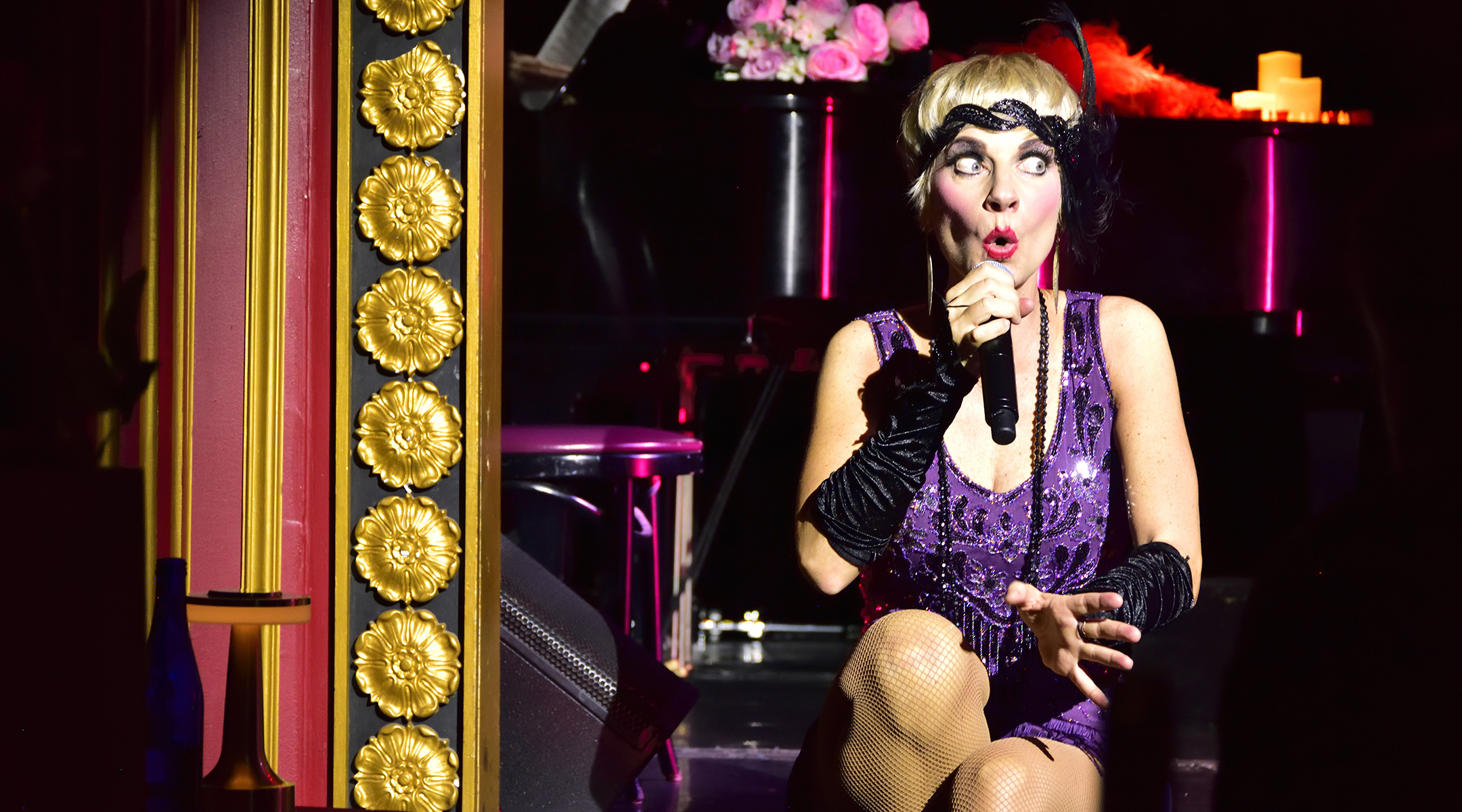 IN DIFFERENT LANGUAGES, THE VOICE IS PLACED IN DIFFERENT LOCATIONS OF YOUR BODY
– Tell us a little bit about yourself. When did you come here to New York?
– It was 26 years ago. I came here after living in Germany, graduated from a German high school, and studied here at the American Academy of Dramatic Art. Then I did some work in musicals, films, and theater…
In 2007, I decided to become a soloist and worked on my own shows. So far I have 13. I work with orchestras, bands, big bands, pianists – you name it. The repertoire is endless and I work worldwide. I do theater and concerts, I also do private events and work closely with diplomats and politicians, the UN, the Francophonie, German, Luxembourgish, French, Swiss - and Ukrainian – Embassies. I have also dedicated a big portion of my performing arts life to Holocaust Remembrance. So I do believe in diplomacy via music.
– What kind of voice do you have?
– I'm actually a mezzo-soprano. In fact, I can sing in a variety of genres. This may sound different in different languages. In different languages, the voice is placed in different locations of your body, in the throat, chest, in the mask, etc. For example, Mandarin is very different from all the others, it's harsher and shorter and you place everything in the very nasal area of your face whereas in French it's all deep in your chest. Mandarin truly is not a melodic language. That's interesting for me as a singer and as a linguist: Singing in different languages and find the placement of each language in the body.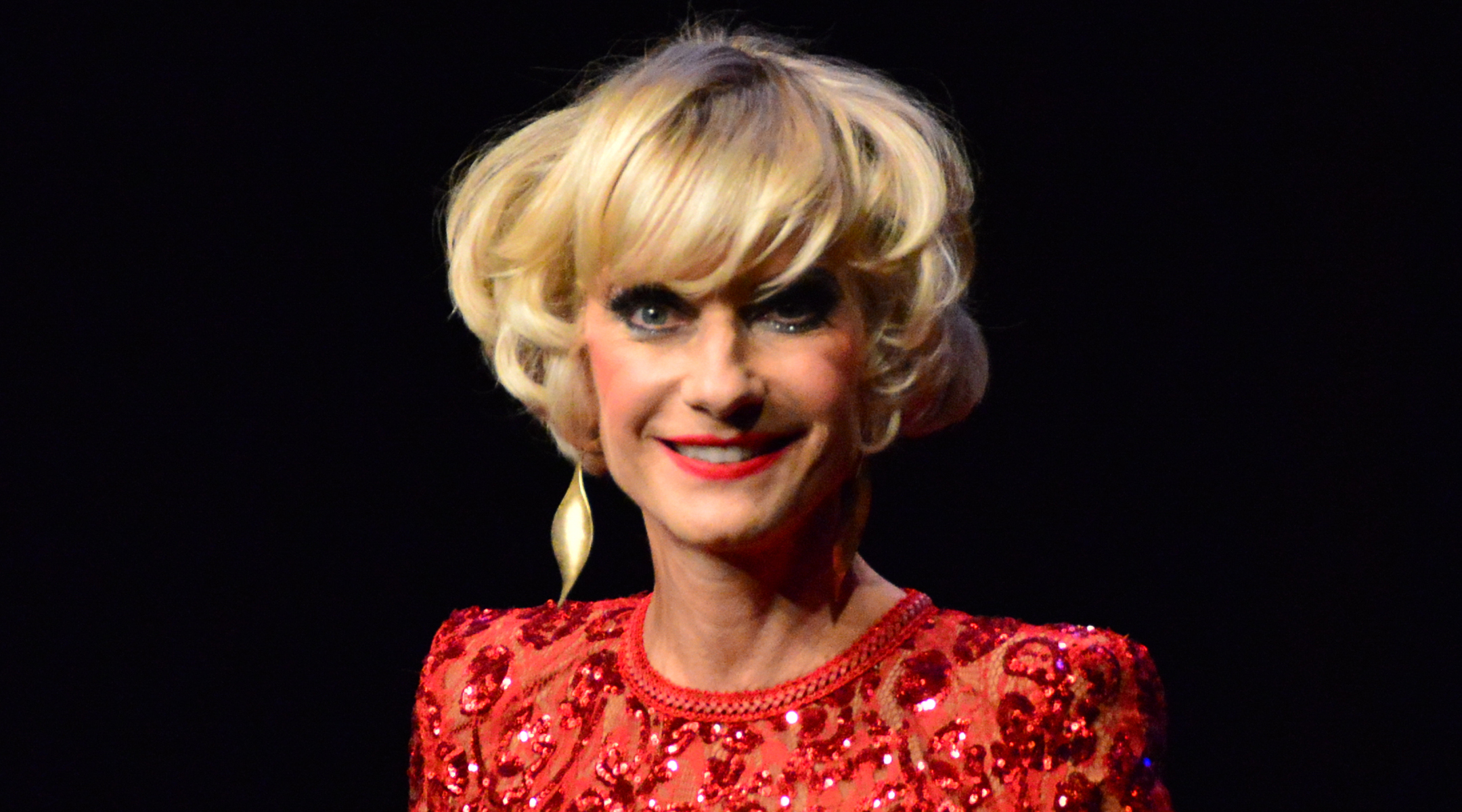 – What's your horoscope sign?
– I am a fire sign, Aries, with an ascendant in Libra. So watch out! I am a very balanced woman on fire!
Volodymyr Ilchenko, New York