Oleksandr Symchyshyn, Khmelnytskyi City Mayor
Khmelnytskyi can hardly be called a city in the rear, as it is being attacked quite often.
09.06.2023 19:30
13 May was the day that Khmelnytskyi suffered the biggest Russian military assault, and the elimination of its repercussions is still ongoing. Other communities of the oblast, international partners and charitable foundations immediately volunteered to help restore the city.
In late May, Ukrinform's reporter talked to the mayor of Khmelnytskyi, Oleksandr Symchyshyn, who told about the aftermath of the enemy attack and the powerful psyop launched by the Russians after it. In the interview, the mayor also told how the city council was depriving the Ukrainian Orthodox Church (Moscow Patriarchate) of the right to permanent use of lands. They also support local businesses and fundraise money for a thousand kamikaze drones for the AFU.
FINANCIAL RESERVE STOCK WAS EXHAUSTED IN TWO DAYS
- Oleksandr Serhiiovych, tell us how the restoration is going in Khmelnytskyi community after the enemy attack on 13 May.
- Both this and last year, Khmelnytskyi suffered from shelling quite frequently. Although we are considered to be a city in the rear, this is far from being true. Terrorists attack us rather often. 13 May marked the most massive and complex attack in terms of its consequences. We should thank God and our air defence forces, as we did not suffer a single casualty. We had 30 injured people, but only three were hospitalised, while the rest finished their treatment at home after receiving first medical aid. The three hospitalised victims were discharged several days later.
Financial damages are enormous. Our estimates are not representative of the entire picture, as there are some damages that we have not even identified or calculated. For instance, there are thousands of cases of window cracks in apartments or schools.
And likewise, there are thousands of objects that were on the balance. These are budget-sponsored institutions –schools and kindergartens; cultural institutions – libraries, houses of culture; medical facilities and multiple affected businesses – part of the industrial zone, warehouses, and manufacturing premises. Some enterprises experienced damage to manufacturing equipment worth millions of dollars and finished products stored in warehouses. The housing stock suffered the most: residential apartment buildings, where roofs and windows were blown off, and private and country houses. Many people did not seek help because if only one window was blown off, they usually replaced it themselves and did not ask the commission to inspect the damage. Overall, we are speaking about nearly 8.5 thousand windows. Buildings nearby the attack site were damaged too – their supporting walls were blown away and gables blown off.
We've been involved in the recovery since day one. We always pay attention to our money reserves and have checked them carefully since 2015. We also renewed them considerably in 2022. We procured lots of slate, wood, and glass. But even this amount of materials was only enough for two days – 13 and 14 May. We distributed over four thousand slate sheets, over 2 thousand square metres of glass, over 1,200 square metres of roofing and thousands of square metres of OSB slabs, polyethene film, and lumber.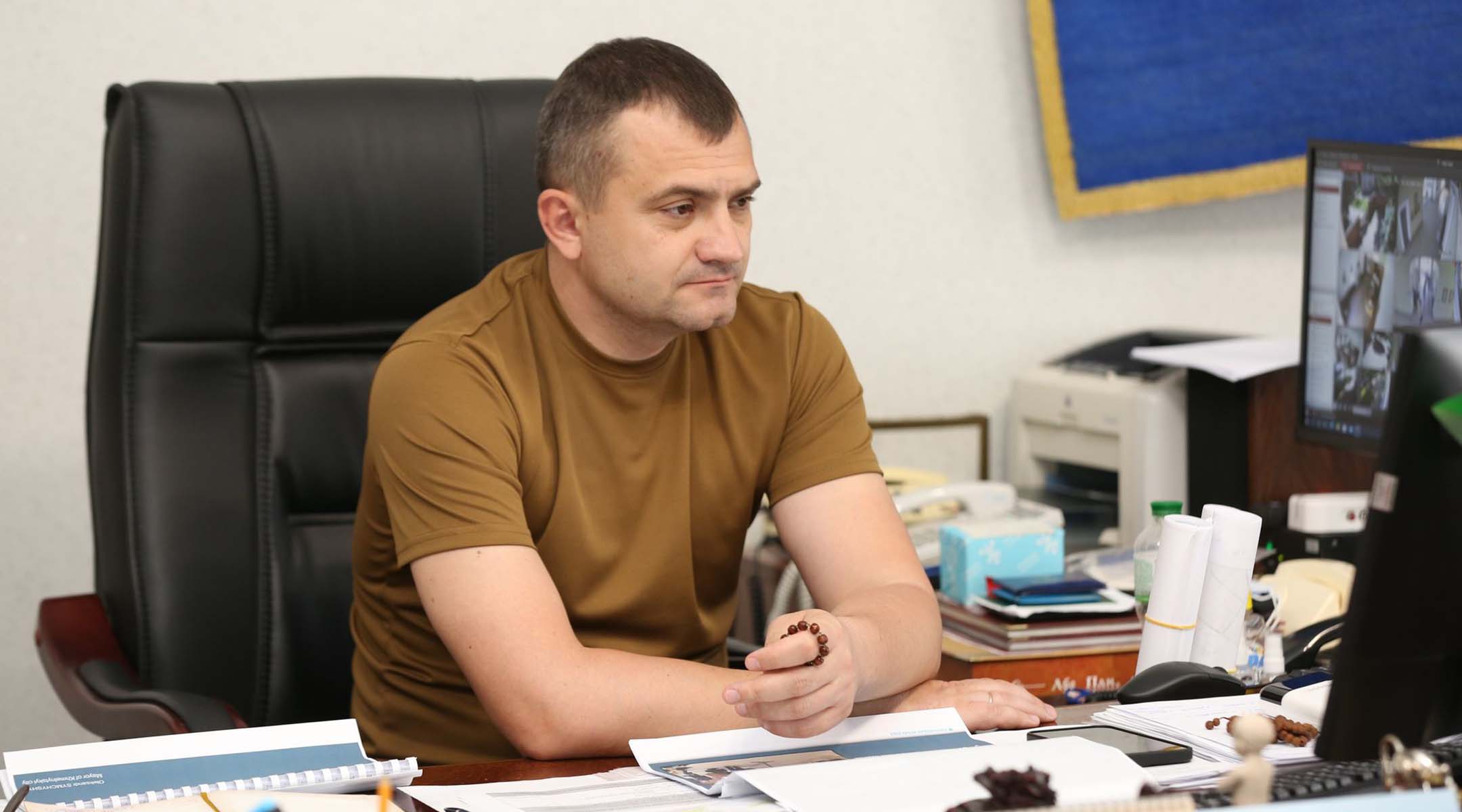 AFTER THE ATTACK, THE ENEMY WANTED TO TRIGGER PANIC
- You said you had exhausted all the financial reserves in two days. So, where did you take resources from later on and did you have any difficulties in this process?
- The greatest challenge was the tremendous volume of work and lack of workers. This is highly professional work: not everyone can repair the roof, replace or glaze a window, as this must be done by skilled specialists. Many of our utility workers have been mobilised and are now at war, which reduced the number of people in the teams capable of working on the restoration. This was the major problem, but other communities helped us, which I am truly grateful for. First of all, these are Sataniv, Starokonstiantyniv, Slavuta, Shepetivka, Medzhybizh, and Kamianets-Podilskyi, which provided us with teams or gave away materials from their own reserves. This was paramount as we had to do everything promptly.
International organisations, like the UN Refugee Agency (UNHCR), International Organisation for Migration (IOM), Rokada, and Medair charitable organisation, as well as private charitable foundations, helped significantly. We were provided with slate and glass really fast, and now this help continues because we are working with them to help low-income, single people and persons with disabilities replace windows at the expense of international donors and our partners.
At the session, we allocated UAH 6 million in financial aid to those who eliminated damages on their own and then referred to us (these funds have already been allocated at the city council session – author). We will help businesses by exempting them from paying land tax or lease fees for six months or a year. We are still figuring out the exact time frame.
We have one last educational institution that has not resumed its activities yet. The rest, which is more than 30 affected buildings, were restored during Saturday – Sunday (13–14 May – auth.), and children went to school already on Monday. Another two resumed their activities on Thursday. During the summer, we will restore the most affected school, where damages amounted to nearly a million. It will open its doors to the kids on 1 September.
Overall, we succeeded, but the elimination of consequences is still underway.
- After this attack on the city, the Russian media started distributing the fake about chemical substance leak in Khmelnytskyi, which was refuted by the city authorities. Was panic observed in the city after such news, and did people adhere to the official information?
- It was not merely a fake but a powerful psyop, which, I am convinced, the enemy poured significant resources into. It spread not only in Russian groups but also on local Telegram channels with the comment feature. I discussed the situation on one of the main TV channels, and within a couple of hours, several hundred comments appeared, with 90% coming from apparent bots with identical text.
Considerable work was done at the international level, many publications appeared on various European websites with comments from pseudo-experts. This psyop was intended to elicit panic in Khmelnytskyi, as well as throughout Ukraine and Europe. They wanted to portray Ukraine as an unreliable partner. They have been spreading it for two weeks now and continue to do so. One of the Romanian MPs claimed that there were some radioactive clouds last week.
Some Khmelnytskyi residents were alarmed, but there was no panic, nor overcrowded pharmacies or gas stations. As we live in this city along with our children, we always measure chemical and radioactive pollution levels after hits because the missile has harmful elements even while flying. My younger son was at a football practice after the shelling at 9:30.
This is our responsibility to the people. In these cases, no one would hide anything, but they would take the necessary steps. Measurements were done immediately. Furthermore, we have online air control stations that monitor the atmospheric air. Everything was controlled by us and the State Emergency Service, and we made these statements with complete confidence. I hope a great share of people heard us.
Despite this, no local media or even anonymous Telegram channels spread this nonsense and instead refuted it as much as possible. I believe that, through our collective efforts, we were able to mitigate the negative effects of this psyop. This should teach everyone how this evil can spread panic. After all, panic is their greatest ally and our greatest enemy.
THE AUTHORITIES DO NOT INTERFERE WITH THE RELIGIOUS LIFE BUT FOLLOW THE LAW
- Before Easter, the process of churches of the Ukrainian Orthodox Church (Moscow Patriarchate) transiting to the Orthodox Church of Ukraine became more active, which was preceded by the incident when a veteran had been beaten inside the church. It has slowed down now. Can you explain why?
- This veteran has been in the war for a year and is now facing adverse health consequences. This is an absolutely good guy, and no one had a right to lay hands on him.
All meetings held by the community were legal and followed all legislative norms, as all efforts are being taken in the legal domain. Moreover, they were initiated by the community and parishioners. Then, we prepared paperwork and submitted them to the Oblast Military Administration (OMA), where they underwent substantial legal verification. The OMA then made changes to the charters. Changes have already been made to charters in relation to all the transitions in our community. The registration process is now underway, where after we will transfer land plots.
This process is ongoing, and we just have fewer public activities now. At the extraordinary session, we recently transferred four land plots to communities that re-registered and changed their confessions. These churches now hold church services in Ukrainian, where they pray for the Ukrainian army and Ukrainian heroes.
This process started last year when over ten transitions took place, but it did not have such nationwide public coverage. What happened in early April is an irreversible process, it is objective and does not depend on the city mayor or councillors. Ukrainians increasingly realised they should not have any connections to the enemy state through the priest.
Propaganda materials found in churches after transitions scared even me, an experienced person with a degree in history. I thought you could only read these resources in Moscow, but it turned out you can get them in Khmelnytskyi.
- Khmelnytskyi City Council started terminating the right to indefinite use of lands by churches of the Ukrainian Orthodox Church (Moscow Patriarchate) last year. I was wondering if the Moscow Patriarchate had filed any lawsuits against the city council.
- Last year, we began the process of terminating the right to permanent use for three land plots. No legal action was initiated by them regarding the two land plots. One land plot was a park, and the other was transferred for building an educational institution in the city district, which required a new kindergarten badly. A lawsuit was filed in relation to this land plot. They have blatantly violated the procedures for utilising this land parcel, constructed an unauthorised structure there, and removed fertile soil without obtaining any authorisation, thereby causing harm to the environment. We won the case in the first instance, the court found our decision completely legal, and our arguments – substantiated. The appeal procedure is now ongoing, yet I hope we will win it too.
We terminated the right to permanent use of 13 land plots in April of this year. Four have already been transferred to religious communities that changed their confession. The remaining land plots are currently public land plots. Just last week, we wrote letters to those Moscow Patriarchate structures still located there, demanding they vacate the land plots, as they are utilising them illegally. If they do not vacate them voluntarily, we will report this crime to law enforcement agencies, informing them that unidentified persons are using public land plots.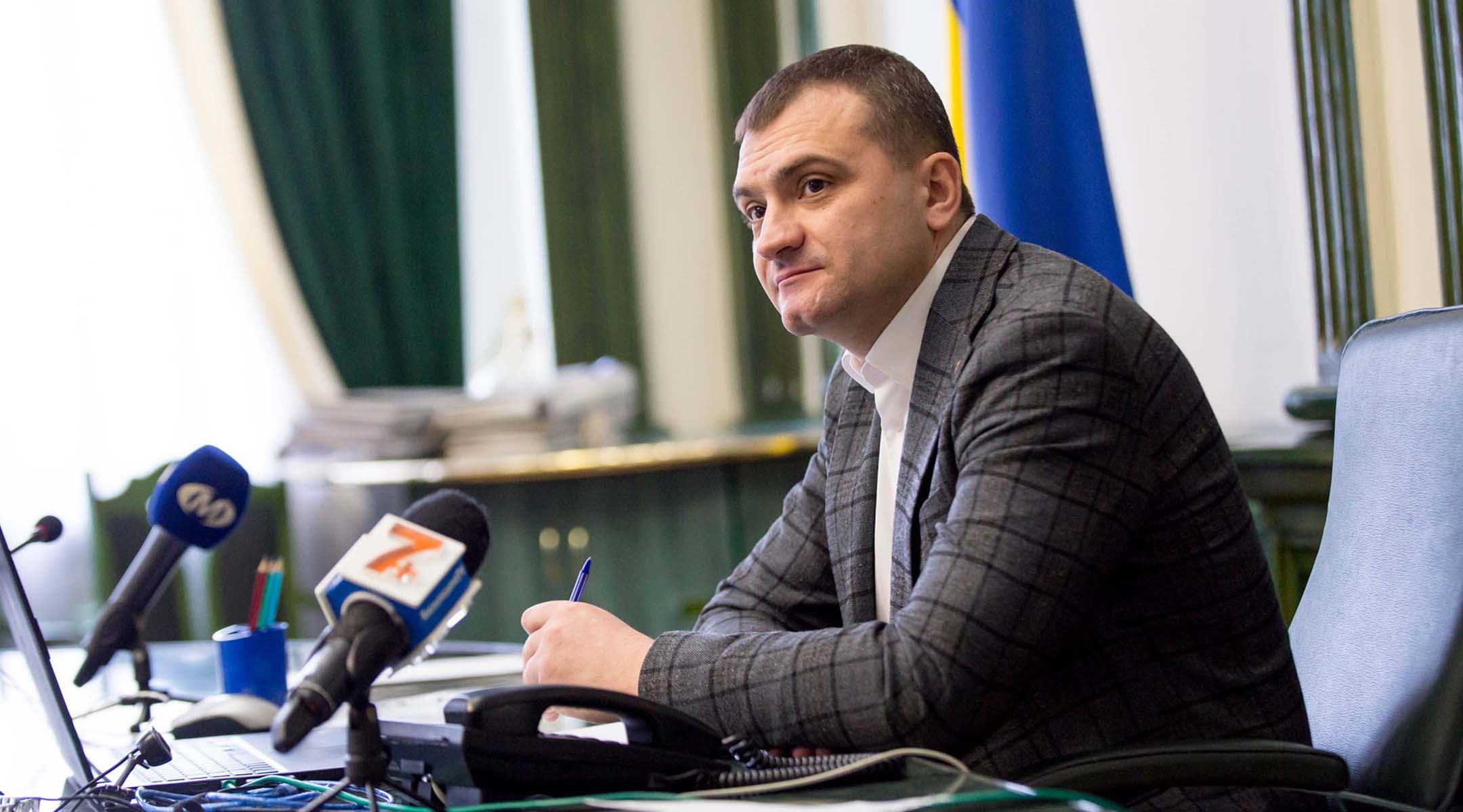 - Did the management of Khmelnytskyi Diocese of the Ukrainian Orthodox Church (Moscow Patriarchate) contact you as a city mayor? Perhaps, they offered some negotiations?
- Occasionally, they write letters about some illegal decisions, the interference on the part of authorities... But we do not interfere because we follow the law and defend the legal norm. I consider myself a religious person, and I have an unwavering stance as a believer, human being, state official, and city mayor. Therefore, we act exclusively within the applicable legislation and respond to these letters.
They (representatives of the Ukrainian Orthodox Church (Moscow Patriarchate) – ed.) submit some requests and will prepare lawsuits, I think. They are conducting active awareness-raising activities, disseminating lots of lies and manipulations. If they consider themselves priests, they should understand that lying is a grave sin.
There were some informal initiatives from them to meet, but I did not meet them and do not plan to do that, as I have nothing to talk about with such people.
FOREIGN BUSINESSES ARE NOT PLANNING TO LEAVE KHMELNYTSKYI
- How do businesses with foreign investments respond to the shelling of the oblast centre? Is it a reason to relocate their capacities? And how do local businesses operate in conditions of full-scale war in general?
- There are no negative consequences. The spring of 2022 proved to be the hardest period for businesses, with November and December being equally challenging, as we encountered a significant shelling of the energy infrastructure and continuous blackouts. Nonetheless, the Ukrainian business is unique and able to survive under any circumstances. We have no outflow of foreign capital or even hints of them leaving the market. We often hold various negotiations. Foreign businesses do not enter the market as they are anxious and cautious, but they still express interest. We are a promising city, which has been developing and changing for many years, ensuring a favourable business climate.
I am thankful to businesses for operating under such complicated circumstances. There are no adverse consequences for the budget; we are executing it and even see the prospects of over-fulfilment based on the results of the first six months of the year. This will allow us to help the military even more, at the expense of Ukrainian taxpayers, and maintain a satisfactory level of community life, given the martial law conditions. Nevertheless, businesses face objective complications. The last hit affected over 40 enterprises within the community. The losses are estimated in millions.
- I have read that Khmelnytskyi community had a programme to support the cultivation of niche crops. Is this initiative funded from the city budget?
- We have many effective programmes to support businesses within the city, and Khmelnytskyi led the Municipal Competitiveness Index in Ukraine in 2020 and 2021 for a reason. This ranking shows how favourable the business environment is and how well the government and business work together. Our diverse range of programmes, which include reimbursement for borrowed funds, participation in global and all-Ukrainian exhibitions, and arranging clusters, contribute to this.
When we became a community, we received an agricultural business for cooperation. We developed a series of programmes for it and for medium-sized farms. Last year, we started reimbursing cattle owners for every animal. We have just launched a programme that pays UAH 5,000 per hectare for cultivating specific crops. We have some such businesses, and we hope they will develop and new business initiatives will emerge in rural areas. We launched this programme just last week and are now waiting for applications.
In addition, we have numerous start-up programmes for agricultural and export-oriented businesses. Ukraine is a candidate for EU membership, and we all hold the belief that we can fully integrate into the European economy, thereby enhancing our export capabilities.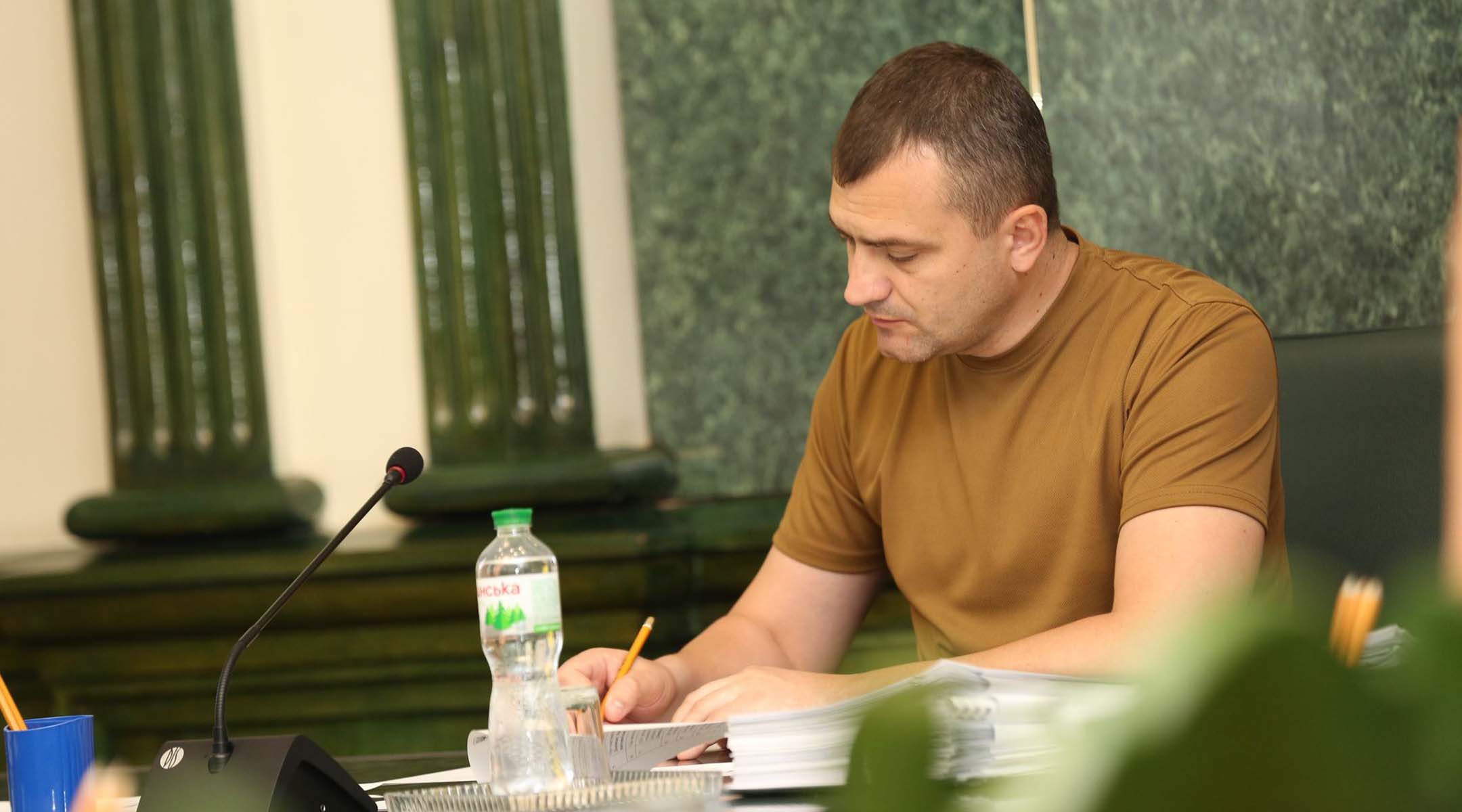 - In Khmelnytskyi, we have raised UAH 4 million for six trucks for the military as part of the campaign "Bohdan Khmelnytskyi is riding a horse while the guys in the AFU are not," and nationwide fundraising for 1,000 kamikaze drones was launched before the Heroes' Day. How actively do Khmelnytskyi residents contribute to such fundraising activities, as people donate less these days?
- Certainly, people help less now, and this situation is absolutely normal. We are looking for other methods to attract extra-budgetary resources. We help military units at the expense of the budget a lot. Recently, the charitable foundation informed me that funds for 300 kamikaze drones had already been raised, component parts had been ordered, and the drones are currently being assembled. The fundraising continues, and I am really looking forward to seeing this project come to fruition.
These kamikaze drones have already proved their quality in Bakhmut, working on manpower and military equipment. If we manage to manufacture over 300 drones now, I believe there will be fewer Russians and their equipment. And we will keep raising money because we are preparing for a long war. We must win because otherwise, we, Ukrainians, will not exist on this Earth.
Iryna Chyrytsia
Photo of Khmelnytskyi City Council