Roman Sushchenko, former political prisoner of Kremlin
The fate of every Ukrainian in Russian prisons requires immediate attention
04.05.2023 09:08
This interlocutor needs no special introduction. He is a former Ukrinform journalist, the agency's own correspondent in France, who was arbitrarily arrested in Moscow in 2016 and sentenced to 12 years in prison.
For years, not only Ukrinform, but also numerous representatives of the Ukrainian and international community have been fighting for his release from the Russian colony. We managed to talk to Roman Sushchenko when he, along with other former political prisoners of the Kremlin, was touring key European capitals with the sole purpose of reminding them that hundreds of Ukrainians continue to be held in Russian captivity for years and that even despite the tragic circumstances of a full-scale war, we must not forget the urgent need to fight for their immediate release from Russian torture chambers. Roman Sushchenko spoke about these efforts in an interview with Ukrinform.
EUROPE HAS NOT FORGOTTEN ABOUT UKRAINIAN HOSTAGES OF THE KREMLIN
- You have just completed a European tour together with other former political prisoners who were released from Russian captivity. Who organized this trip, what was its main goal?
- This visit is part of an advocacy campaign organized by the Ukrainian Platform for the Release of Political Prisoners. I would like to remind you that it was co-founded by political prisoners who were released from Russian prisons before 2022. Among them are Akhtem Chiygoz, Oleg Sentsov, Volodymyr Balukh, yours truly [Roman Sushchenko], Oleksandr Kolchenko, Edem Bekirov, Yevhen Panov, Ismail Ramazanov and others.
Now this advocacy campaign called "Voices of Occupation" has taken place in three countries of the European Union: the Czech Republic, where we visited Prague, the Kingdom of Belgium, namely Brussels, and Paris in France. The four founders of the Platform are taking part in this trip: Volodymyr Zhemchugov, Ihor Kozlovsky, and Pavlo Hryb, and its coordinator, Ihor Hryb.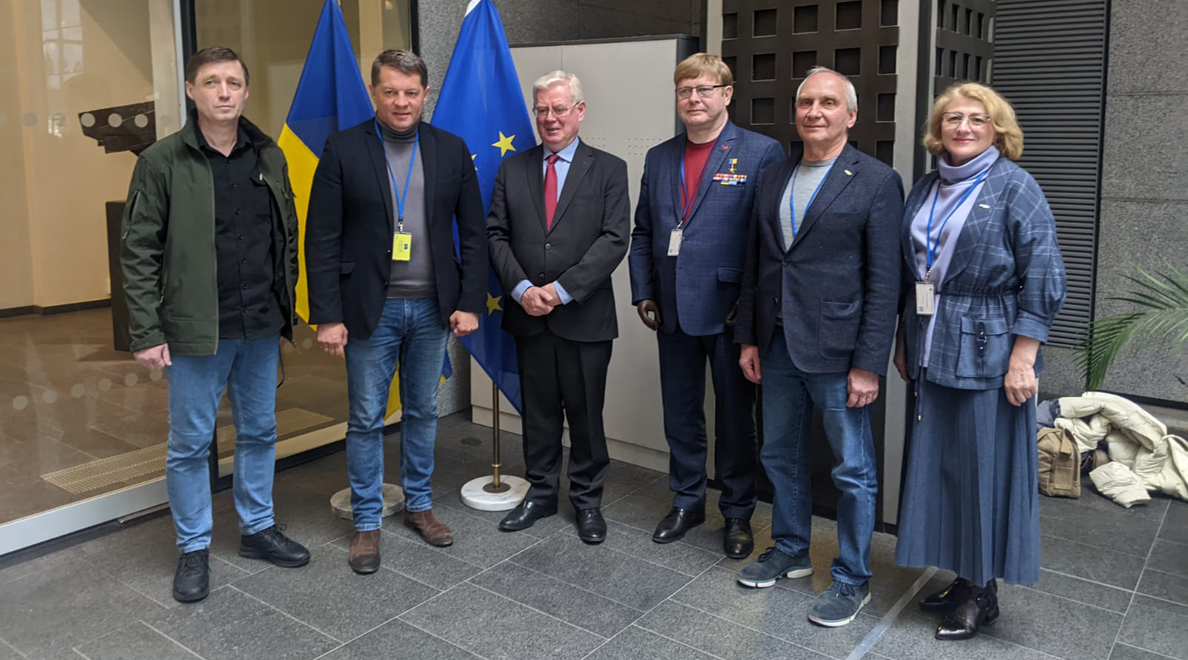 In Prague, we took part in the international conference "Seeking Justice for Ukraine; in the Context of Jus ad Bellum" [Latin for the Law of War], the main purpose of which was to discuss mechanisms for holding Russia, as an aggressor country, accountable for crimes in Ukraine.
It was a high-level meeting opened by key members of the Czech parliament: the President of the Czech Senate, Miloš Vystrčil, and the Speaker of the Chamber of Deputies, Marketa Pekarová Adamová, as well as the Speaker of the Verkhovna Rada of Ukraine, Ruslan Stefanchuk. The conference, in particular, focused on the release of Ukrainian political prisoners held in Russia and the occupied territories, their return, and their physical and psychological rehabilitation.
It was a powerful conference with the participation of representatives of the Czech government, the Office of the Prosecutor General, European institutions, and non-governmental organizations that monitor and record Russian crimes and help their victims. In addition to our organization, other Ukrainian partners were represented there, including Oleksandr Romantsov, who heads one of the Ukrainian human rights organizations [the Center for Civil Liberties].
- So your trip was dedicated to bringing Russian aggressors to justice for crimes on the territory of Ukraine?
- Not only. This was one of the main topics in the Czech Republic. But there and in other countries, we also raised the issue of the release of political prisoners, civilian hostages of the Kremlin, and their further rehabilitation. We talked about this in Prague, Brussels, and Paris.
RUSSIAN INVADERS THROW CAPTURED UKRAINIANS INTO REAL CONCENTRATION CAMPS
- Do you have any information on how many Ukrainian political prisoners are still in Russian captivity, on the territory of Russia or the temporarily occupied territories of Crimea and Donbas?
This information is constantly changing, but we are talking about hundreds of people. In the occupied Crimea alone, more than 180 people have been detained and illegally imprisoned, 118 of whom have already been classified as political prisoners. I'm not talking about the civilian hostages who were captured and are being held in the occupied territories of Donbas or illegally transferred to penitentiary institutions and concentration camps in Russia. That is, the exact list of these people is very difficult to record. But we provide our European partners with lists of those we know about. They asked us to do so.
Among such hostages of the Kremlin, for example, is Valentyn Vyhivskyi, who has been imprisoned for nine years with an arbitrary sentence of 11 years. If we return to the so-called "case of the Crimean saboteurs," it is worth mentioning Yevhen Panov, who was released thanks to enormous efforts and is now one of the founders of the Platform for the Release of Political Prisoners.
Andriy Zakhtiy was also involved in this case. He served five years under a Russian sentence, but he was not released from Russia and was sent back to a concentration camp, the so-called "center for the stay of foreign citizens." In fact, the man served his sentence for nothing, and he was thrown back into a concentration camp. It is also worth mentioning Oleksii Bessarabov [imprisoned by Russia for 14 years for "terrorism", has been behind bars for 6.5 years], Dmytro Shtyblikov [imprisoned by Russia for 5 years for "weapons possession and preparation of sabotage" and after this sentence for another 19.5 years] and Oleksandr Marchenko, sentenced to 10 years in prison for "espionage and illegal movement of military equipment across the border".
- You have used the word "concentration camp" several times. What does it mean? How complete is the information about the operation of these "institutions" and the fate of our citizens who end up there?
- We are using this vocabulary now during our advocacy campaign. In fact, there is information that several dozen such concentration camps have been created only in the occupied territories of Donbas, as well as in Russia itself. Volodymyr Zhemchugov and Ihor Kozlovsky spoke about this in detail during all European meetings.
The Russian authorities have created so-called penitentiary institutions that do not resemble either pre-trial detention centers or "ordinary" zones. In other words, it is a kind of fenced-in area where both Ukrainian civilian hostages and prisoners of war are held. We can only imagine how they are treated. In fact, there is already evidence of cruel, inhuman treatment, just look at the condition of those who are rescued from Russian captivity or exchanged.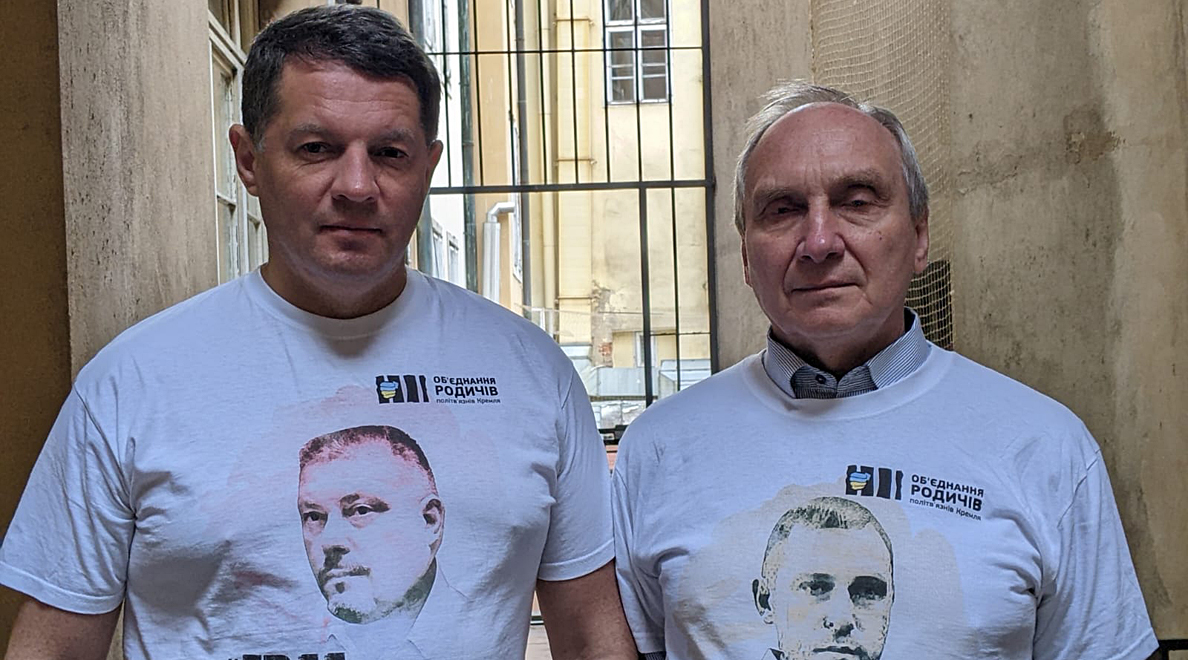 We know that a large number of people, Ukrainian men, were taken from Bucha by the occupiers. They were transported through the territory of Belarus to Russia in trucks, 35-40 people in each truck. They were held as prisoners of war in terrible conditions. At least some of these people were found and released. But we know what is happening in the temporarily occupied territories of Ukraine. Many people are reported missing, but this only means that they have been forcibly deported, interned, and are in these "camps." It is difficult to call these entities anything other than "concentration camps". These people, all Ukrainian hostages, must continue to be sought and returned to their homeland.
ALL DATA ON UKRAINIAN PRISONERS IN RUSSIA ARE CAREFULLY DOCUMENTED
- To what extent did you feel solidarity from Europeans, how much do they care about this topic?
In fact, here in Europe, the attention to the fate of Ukrainian hostages in Russia is very tangible. And this is not some kind of "showy" emotion, they take it very seriously. During the meeting, this was manifested in many details: gestures, facial expressions, the content of the conversation and the response. People are worried, it is impossible to "play it off". It is important to note that we are talking not only about political leaders, such as senators or MPs, the EU Special Representative for Human Rights, Eamon Gilmore, and heads of parliamentary friendship groups, but also about the executive level, such as secretariat staff and responsible diplomats. All of our stories were recorded, with audio and transcripts of each meeting.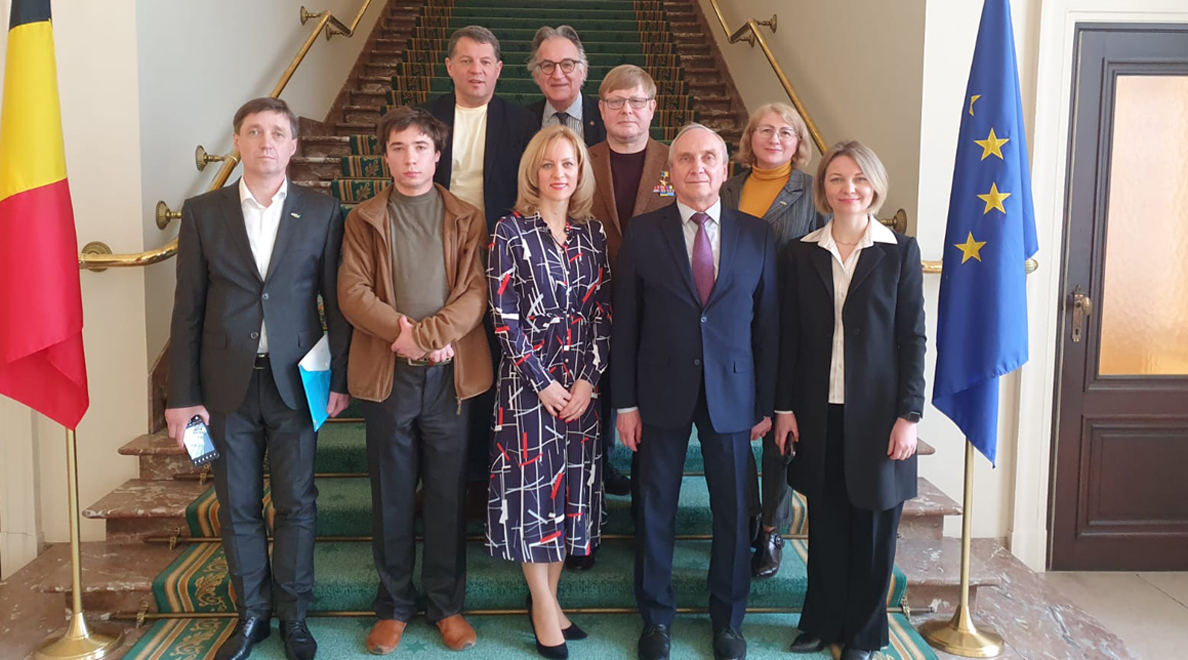 We also talked about the fate of Ukrainian children forcibly deported to Russia. We talked about the need to act immediately to bring them home, as the Russian authorities are now organizing the process of their "adoption" or "fostering".
I was personally impressed by the reaction of Georges Dallemand, a Belgian MP and chairman of the Belgian Parliamentary Friendship Group with Ukraine. During the meeting, he said: "Here in Belgium, we want to become godfathers and mothers to those children who were taken to the territory of Russia. That is, they want to share the responsibility for the return and further fate of these Ukrainian children with their own parents.
Europeans take this type of crime and forced deportation very seriously. This is an absolutely shameful, despicable story that falls on the Kremlin as a huge bloody stain.
PUBLIC SUPPORT AND MEDIA ACTIVITY SAVE THE LIVES OF KREMLIN POLITICAL PRISONERS
- What international influence can be expected as a result of your work?
- We have found many partners in the Czech Republic, in Belgium and in France to coordinate joint efforts to find testimonies, to find information about our political prisoners. Such horizontal connections help to influence governmental structures.
The officials we met with asked for specific "cases" of these political prisoners, including the chronology of their detention, personal data, photographs and other information to use in further search efforts. In particular, such work is being carried out with the International Committee of the Red Cross and Red Crescent, and such organizations also work on the territory of the Russian Federation, and not only there. It is important for these humanitarian organizations to have such information to search for our political prisoners, to find out at least where they are and what their health condition is.
We agreed to provide practical assistance to our political prisoners, for example, to transfer some money to their prison accounts so that they could buy basic things or food in stores. In fact, the diet they receive in Russian prisons does not allow them to maintain their body's vital functions. In captivity, morbidity is only increasing, especially chronic diseases, and we risk losing these people.
We also appealed to European officials and MPs to establish a Coordination Center for the return of political prisoners and their further rehabilitation in Brussels with the help of a consolidated decision and funding from the European Commission. For this purpose, the European side can adopt targeted support programs that would be aimed at specifically supporting political prisoners, civilian hostages and their psychological rehabilitation after release.
Secondly, we also proposed to create a specialized information center at the Council of Europe to provide the world's media with information about our citizens held in captivity and the crimes committed against them. This media platform could organize roundtables, including at the expert level, conferences, and briefings, so that all this information could flow to Europe. At one time, such media attention to my case and help from fellow journalists literally saved my life.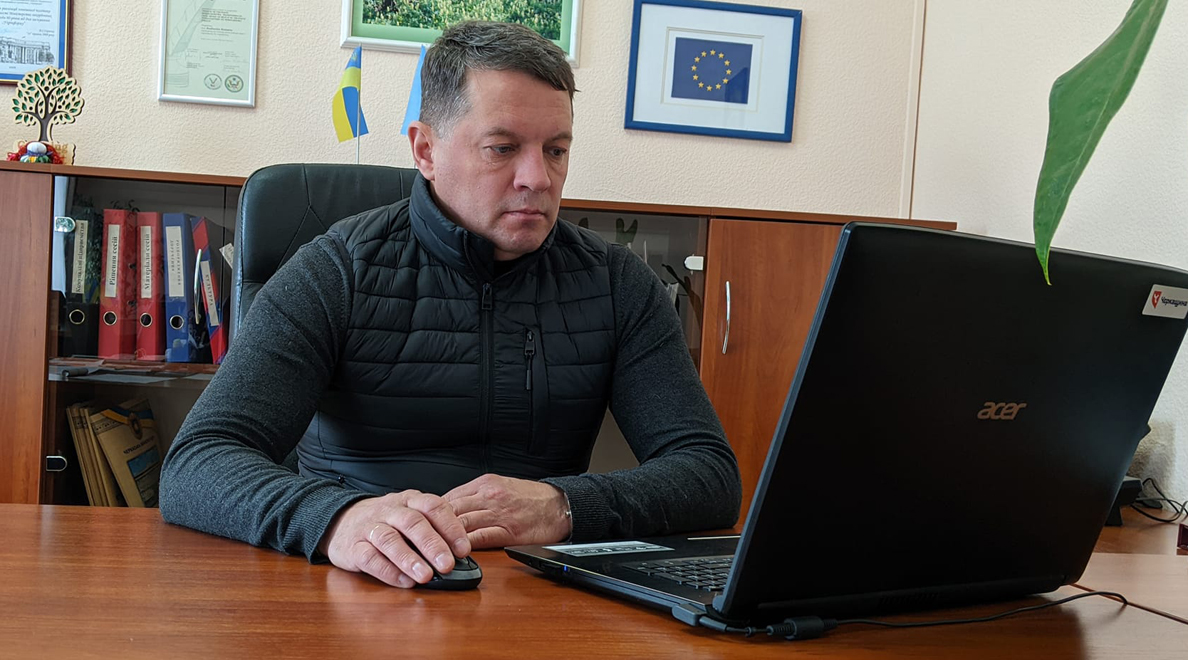 UKRAINIAN HOSTAGES SHOULD NOT BE FORGOTTEN EVEN IN TIMES OF WAR
- Even before the war, when you were in a Russian prison, the European Parliament adopted a resolution in support of Ukrainian political prisoners in Russia and Crimea, where it mentioned more than 300 specific people by name. Does Ukraine have such a database? It is clear that now the main attention of the state is focused on the fight against Russian aggression, but is there any proper work being done to release political prisoners who have been in Russian captivity for many years?
- Unfortunately, I have to state that the issue of the release of political prisoners and their further fate has, so to speak, fallen by the wayside. Yes, we have the office of the Ukrainian Parliament Commissioner for Human Rights. We have heard statements from them that there are currently no international mechanisms for the return of these civilian hostages. That is, in contacts with international organizations, we cannot call these people political prisoners or anything else, we simply return them. We are not talking about including them in exchange lists. But we have to return them - our civilians are also being tortured in Russian prisons. What does the definition of "returning" mean? These people were forcibly abducted, and such wording does not add optimism to their families.
Therefore, unfortunately, the attention of the state authorities, in my opinion, is insufficient. Yes, the search for and recording of the facts of the crimes is ongoing, and evidence is being received. Of course, the number one issue for the state now is to protect the country. But as for the release of political prisoners, the window of opportunity is narrowing due to the political processes that will take place in Europe and America next year. Therefore, we need to act now - to adopt resolutions, to create centers of assistance and information. These people need our joint assistance. We, for our part, remain optimistic about their return, even if it is somewhat restrained in the current circumstances.
- Thank you.
Dmytro Shkurko, Brussels