Clearview CEO Hoan Ton-That
Every photo in the World Wide Web is a clue for identifying and locating invaders
24.04.2023 15:00
In recent years, artificial intelligence has come a long way - from experimental research to widespread use in everyday life. It has become an indispensable tool for many companies, organizations, and institutions that are looking for ways to enhance security, increase efficiency, and automate processes.
Amid Russian aggression, the use of AI in Ukraine has acquired a new meaning. This is about identifying enemy forces. Face recognition technology provided to Ukraine by Clearview AI, a U.S.-based company, helps the embattled nation achieve formidable results. In an interview with Ukrinform, its CEO Hoan Ton-That spoke about the specifics of ongoing cooperation.
- At the outset of the full-scale invasion, Clearview AI offered Ukrainians access to a platform based on facial recognition technology. Could you please explain in more detail, how it actually works?
- Clearview AI is a Google-like search engine. However, instead of entering keywords, you need to upload a photo of someone's face. The system looks for matches on the internet, including across social media, on various sites, and generally anywhere where there's open access to data. After that, it provides a link to the pages where matches were found.
Since the inception of our product, we have provided it exclusively for use by government and law enforcement agencies within the United States. The FBI and national security agencies often employ our technology to identify criminals. After February 24, 2022, I turned to almost everyone I knew, asking them: "Do you know anyone in Ukraine?"
At our company, we were sure that our product would help Ukrainians, and we were ready to provide it free of charge. Later, we managed to find someone close to the Ukrainian government circles, through whom I passed a letter, something along the lines: "We have facial recognition technology that you can use."
This letter reached the right people in your government, and in early March last year, we already spoke with Ukrainian officials via video conference. Now I finally got to personally meet with those who have been using our technology for more than a year to identify enemies and criminals with its help.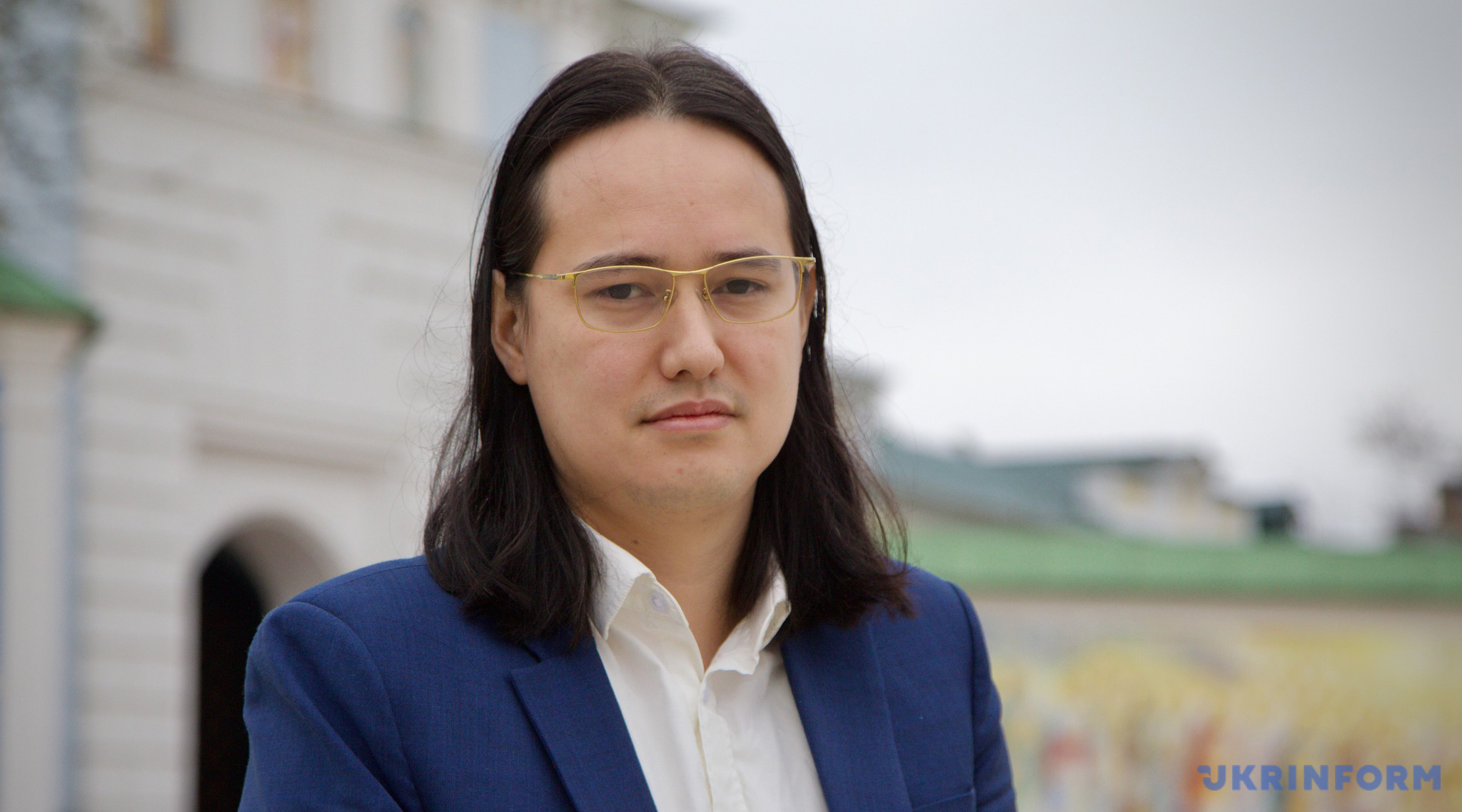 - How did you come up with the idea of creating Clearview AI?
- I've been into programming, studying this field since my childhood years. My career was launched when I made it to Silicon Valley. I was 19 and had just moved to the U.S. from Australia. At that time, I was engaged in gamedev and IOS apps.
Later, I got into artificial intelligence so my team and I started developing Clearview AI technology. It's interesting that after completing our work, we didn't even fully comprehend how the software could be used. Initially, we looked into the option of applying AI to strengthen security in buildings. But Clearview AI caught the eye of U.S. law enforcement agencies, which began using it in crime investigation.
When we realized the value of our product to the world, it gave us a powerful sense of our mission. Helping Ukraine gave us an even greater understanding of how important our work is. We are proud that our product plays a small but important role in your fight.
- So how does AI already help Ukraine fight off Russian invaders?
- Some agencies use our technology to expose Russian disinformation in wartime. For example, this is about identifying Russian extras posing as other people. It is also used to debunk some Russian myths. In particular, this is about the claim that the Russian president is allegedly surrounded by seemingly average Russians during public photo ops, but in fact, these turn out to be Russian military and FSB operatives. Also, there are some Ukrainian nationals pretending to have lived through Russian occupation. With the help of Clearview AI, all these inconsistencies are exposed.
After some Ukrainian regions were liberated, AI was used to identify bodies. Before that, we hadn't even realize such an option. For example, there were bodies found without IDs. The National Police used the platform to identify victims through social media. Sometimes, it worked thanks to tattoos or other specific features.
Clearview AI was also used to identify people at checkpoints. There have been cases where people move between regions, using fake IDs. Equally important is the fact that the technology helps in the search for thousands of culprits who committed crimes in Bucha and other Ukrainian cities. In total, our software is already being utilized by 14 Ukrainian government agencies.
- Have there been cases where your software made an error in identifying someone?
- Our technology is really accurate. We rank first in the U.S. and among Western nations in terms of identification accuracy. We world's top second, but we are trying to take premiership. Our accuracy stands at 99.85%. In any case, Clearview AI's results demonstrate that even if the initial identification was incorrect, it still helps find the right person.
- How many photos does the Clearview platform already contain?
- We currently have a database of more than 30 billion images obtained from public sites, including mass media, public social networks, and other open sources. About 2 billion photos were obtained from Russian platforms, including Vkontakte. Now there are other Russian resources where we also collect data. After all, each photo is a potential clue that will help solve a crime or identify a Russian occupier.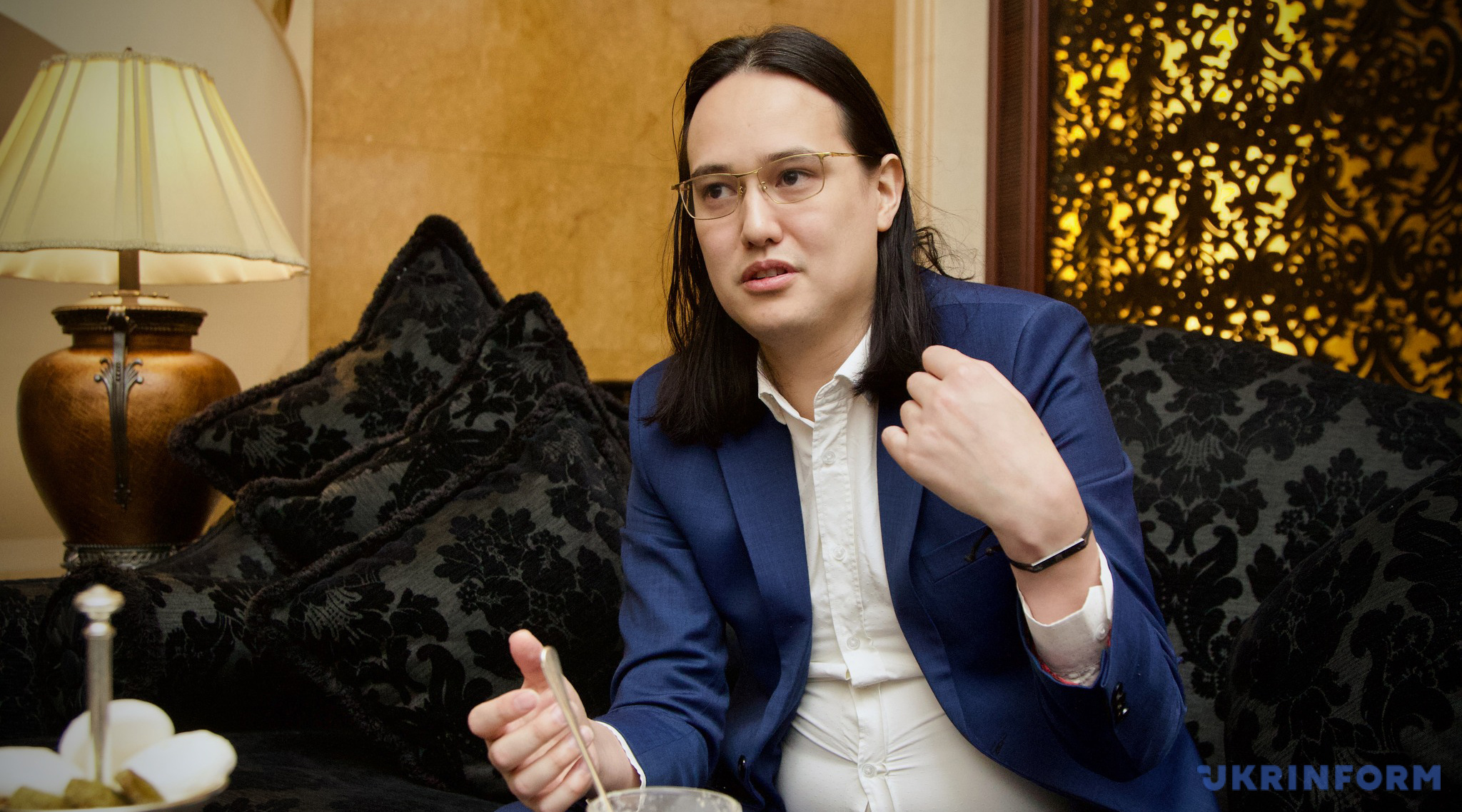 - Did Clearview AI have joint projects with the Russians?
- No. We have never cooperated with the Russian government or the Russians – and we never would. We're sure that they have no such technology as Clearview AI. Therefore, it is our advantage – and yours, too.
- Since the full-scale invasion, Russia has intensified its cyber attacks. Was Clearview AI attacked by Russian hackers? How does your company counter these threats?
- We are constantly subjected to cyber attacks. We know for sure that some of them are directly carried out by Russia. But so far nothing terrible has happened to us. We have a solid security system, we always keep a close eye on those who use our program. We're always on guard.
- In your opinion, in what other areas could Ukraine use Clearview technology?
- One of the users of our technology is the National Police. They say that with Clearview's help, they were able to identify more than a thousand citizens who lost their IDs.
I'm sure that this technology will be useful to many government agencies even in peacetime. Law enforcement will be able to use it to investigate crimes and increase security.
The platform can also be used for humanitarian purposes. For example, Ukrainian border guards said they were able to identify 50 people involved in the kidnapping of children in Ukraine. I think that in the future it will help find all kidnapped Ukrainian children either on the territory of the aggressor state or anywhere around the world.
I think that your police officers will be able to use the technology even after the end of hostilities. For example, they are already using it not only to identify the invaders, but also to help ordinary citizens. For example, your law enforcement were able to identify a person who was considered missing. He remembered nothing about himself. The platform helped with the search for information on the internet and verification of this person. Police officers say they have many similar positive examples.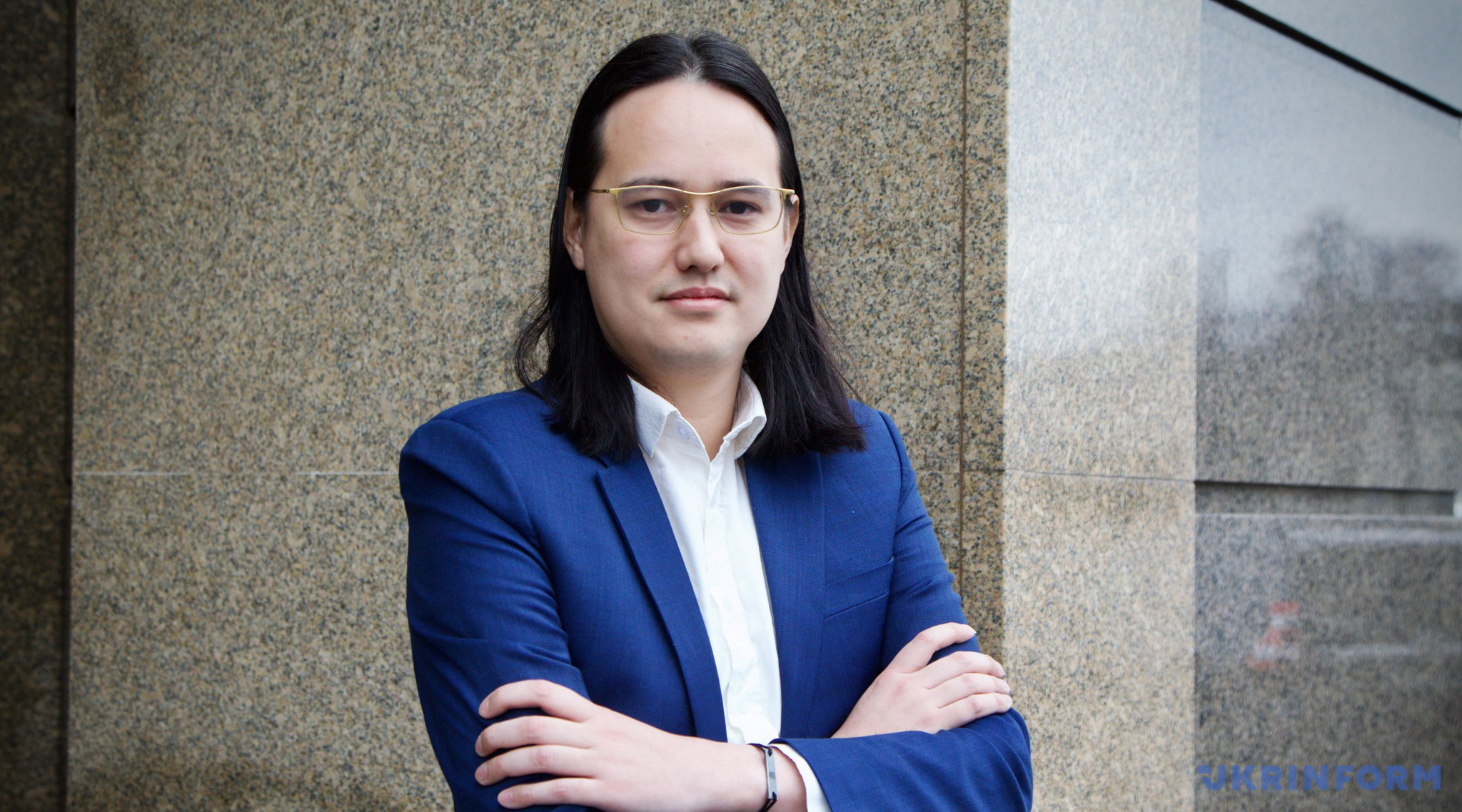 – Is it really possible to use Clearview technology to speed up and improve the passport control routine?
- Yes, I think that in the future, face recognition technology will be used to make various procedures more convenient. Convenience is a big part of this technology.
- It is clear that in order to use AI, you need to have the appropriate skills. Does your company help train Ukrainian specialists?
- Yes, we have been doing this since start of our cooperation, and we continue to work in this direction. We help ensure that each user gets all the necessary skills, and also approaches the process of using technology responsibly. For example, I personally ran a training course for one of the agencies that uses Clearview AI. And I can assure you that Ukrainians are very responsible in this regard. They clearly verify the information they need for their inquiries. I believe that over time, more Ukrainian state authorities will use Clearview AI.
- The main partner of Clearview AI in Ukraine is the Ministry of Digital Transformation. How do you discuss projects?
- Minister Mykhailo Fedorov really has a broad vision of how to turn Ukraine into a real digital state. We discussed with him how important digitalization is for the state, as well as various ideas of using artificial intelligence for security, smart city systems, and banking in particular. Ukraine has significant potential because there are a lot of professional developers working here.
- As to specialists. Do any Ukrainians work in your company?
- Not yet. But I've already made sure that Ukrainian developers work efficiently and effectively. Therefore, we plan to involve them in the work with Clearview AI in the future.
- Do you already have any plans in developing your product or creating others?
- Of course, we have plans and ideas for the future. But I can't announce anything yet. I can only say that, taking into account the fact that the issue of security is acute in Ukraine, and that Ukrainians adapt very quickly to new technologies, we are looking into the option of your state becoming a test site for our new products.
- Do you consider Ukraine as a potential platform for developing and implementing some new projects?
- Yes, we see Ukraine as a country where we will spend more time and develop more products. I emphasize, I am really impressed by the technical talent of Ukrainians.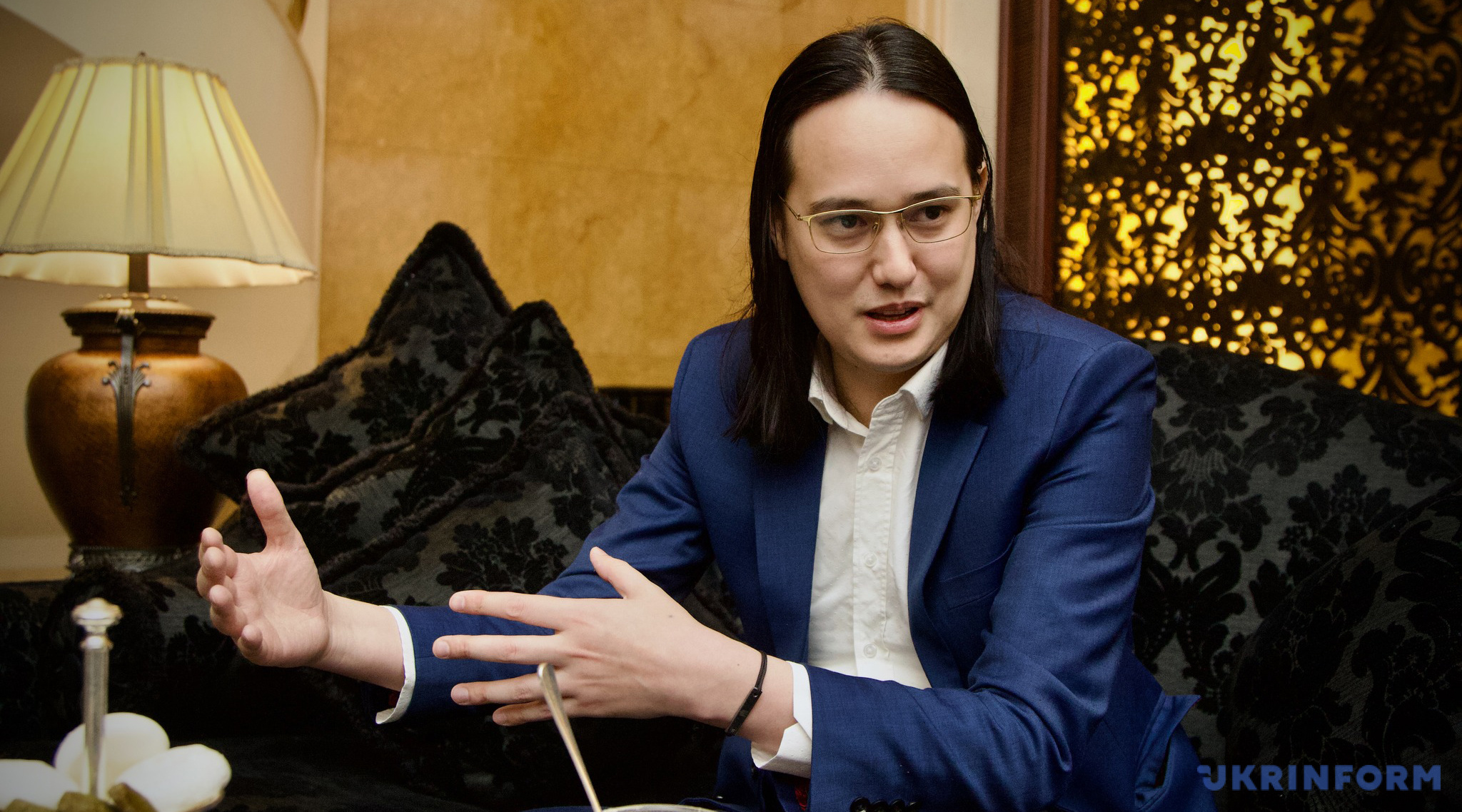 - Artificial intelligence is one of the main topics in the world of technology today. Therefore, more and more companies are starting to work and develop in this direction. What is the advantage of your product?
- Clearview AI is the only company that uses facial recognition technology with an existing database. If you purchase software with similar technology, you must download your own database. If we are talking about law enforcement, in this case they can use only the database they develop.
At the same time, our company collects photos from all over the web, which is very useful in cases where you need to find, say, a person from another country, including Russia. With the help of our platform, you will be able to do this. Our database is our specialty.
– Regarding the ethical component of AI technology. Experts are already talking about the potential threat it bears. In your opinion, how can the balance be maintained between benefiting society and protecting the right to privacy?
- It is difficult to argue about what is more important: privacy or security. At Clearview, we believe in regulating AI technology at the legislative level. By the example of Ukraine, we can see how many criminals we can identify with the help of Clearview AI. Without it, it would be impossible to find them. We believe in responsible use of technology. But for such strong technologies as artificial intelligence, there should definitely be clear regulation at the government level.
For example, in China, facial recognition technology is used literally everywhere. On the one hand, it is about safety, but on the other hand, there is a feeling that you are never alone...
The peculiarity of Clearview AI is that it is not used constantly, that is, it is not a technology of total surveillance. And it is used after event that needs to be analyzed actually took place. In this way, privacy is preserved.
– Is the use of AI regulated in the U.S. and Europe?
- Yes, some U.S. states have already adopted laws regulating the use of facial recognition technology, but there are none at the federal level yet. This is a new technology, so the U.S. is just adapting to its use. As far as I'm concerned, there is a middle ground in America when it comes to regulation. For example, government agencies and banks that have privileges to use facial recognition technology, otherwise companies must obtain consent from individuals.
At the same time, AI regulation is stricter in Europe. I believe that over time, they will see the benefit of using it and soften their position. After all, there are crises where face recognition technology is absolutely necessary. It's great that we can see how each country is reacting to AI and exploring the cons and pros of its use. At Clearview AI, we want to protect people from any possible negative consequences of using AI and facial recognition technology in particular.
- Ukraine is also working on regulating the use of AI. In your opinion, whose experience could our state adopt in this matter?
- Ukrainians are very smart and understand the importance of private life and social values of modern technologies. Your digital transformation ministry looks to the future and is forward-thinking in the implementation of various technologies. I think you will manage to settle this area quickly.
- What are Clearview AI's plans for deepening cooperation with Ukraine?
- Our company is looking for to continue the support of Ukrainians so we discussed how we can help Ukraine even more, how to improve the platform, and what data Ukrainians need. Seeing real results and benefits of our technology being used, meeting people who fight for their country every day with the help of our tools – this inspires and changes the outlook on life.
Anastasia Kravchenko, Valentyn Marchuk, Kyiv