Chandra Hassan, Assistant Professor at UIC Surgery Dept (USA), volunteer
Ukrainians have shown the world how to fight for freedom
21.03.2023 21:40
Today, Ukraine continues its fight for freedom and independence. The entire democratic world is trying to help the nation in this righteous struggle. One of the leading allies is the United States of America. The medical element is also a vital element of U.S. support. The country supplies various medications and equipment necessary for the treatment of war victims, American specialists assist Ukrainian medics in treating soldiers wounded in action, transport gravely wounded servicemen to U.S. clinics, and train Ukrainian doctors in modern methods of treating war-related injuries.
One of the active participants in this process is Dr. Chandra Hassan, Assistant Professor in the Department of Surgery, (UIC) and a member of the American College of Surgeons.
Recently, he once again came to Ukraine where he held lectures in Lviv and visited a military hospital in Truskavets.
Professor Hassan told Ukrinform correspondents how Ukraine emerged in his life and why he helps the nation and believes in its victory.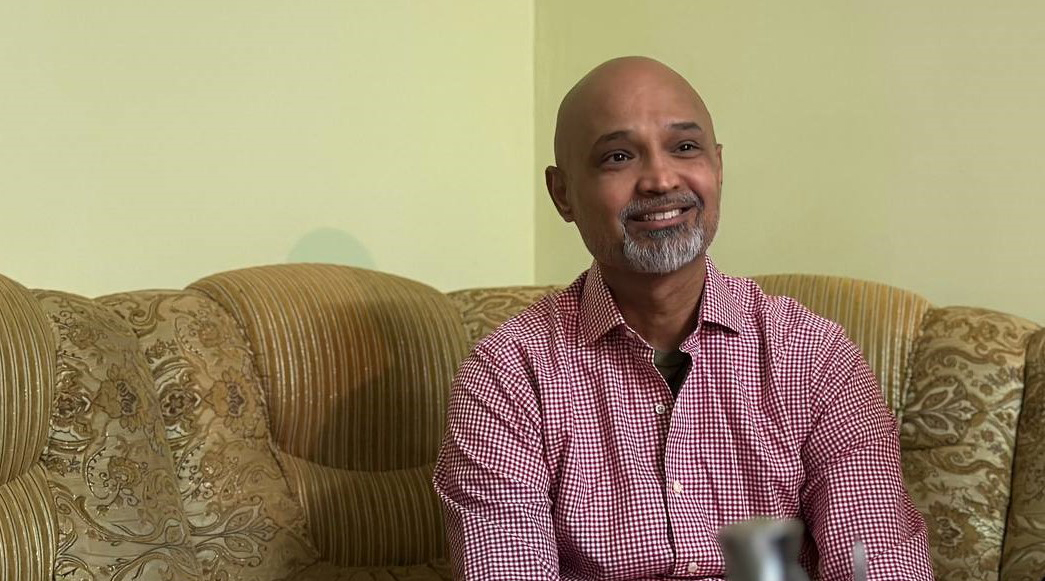 WHATEVER WE CAN DO, IT'S VERY IMPORTANT THAT WE DO THAT
- Dr Hassan, what inspired you to come to Ukraine?
- I came here through MedGlobal, an international platform aimed to select clinics and organize treatment abroad, to help with the war situation. Ukraine is going through tough times. It deserves better. Whatever we can do, it's very important that we do that.
- What kind of assistance are you providing here on the ground?
- The goal is to provide trauma surgery training to the surgeons. Ukraine has very highly skilled surgeons but the U.S. has the most advanced trauma concepts, including those related to WIAs, so I'm here to share those concepts as Ukraine has a lot of wounded soldiers. This is a six-day course. It's one day of lectures all about trauma – bullet wounds, blast injuries, burns, and more importantly the damage control concepts – resuscitation and damage control surgery. We teach medics to perform ultrasound during the initial assessment to look for any free fluid in the belly or punctured lungs, and so on.
On the second day, we practice that on an animal, a pig, creating an emergency airway (tracheostomy). Also, we perform emergency surgeries on a chest to see how we can repair any injury, shrapnel wound, bullet wounds to the heart, lungs, or the belly.
We had lectures at a military hospital and training at a veterinary hospital.
We have a lot of well-trained surgeons come and attend because they want to know how the American military hospitals deal with injured soldiers.
- Are you here on your own or did you come with your colleagues?
- I came with two more surgeons – one from Florida, with whom I was here in September last year, on a trip also arranged by MedGlobal, and there is another surgeon from California.
We teach damage control – to make sure that at the initial assessment, all procedures are done right to stabilize the patient. We teach E-FAST (Extended Focused Assessment with Sonography in Trauma) to have the best effect at the initial stage. This year, I see more Ukrainian military surgeons have gained much more experience with blast surgeries than U.S. surgeons do. The farthest we can get in the U.S. is AR-15 wounds.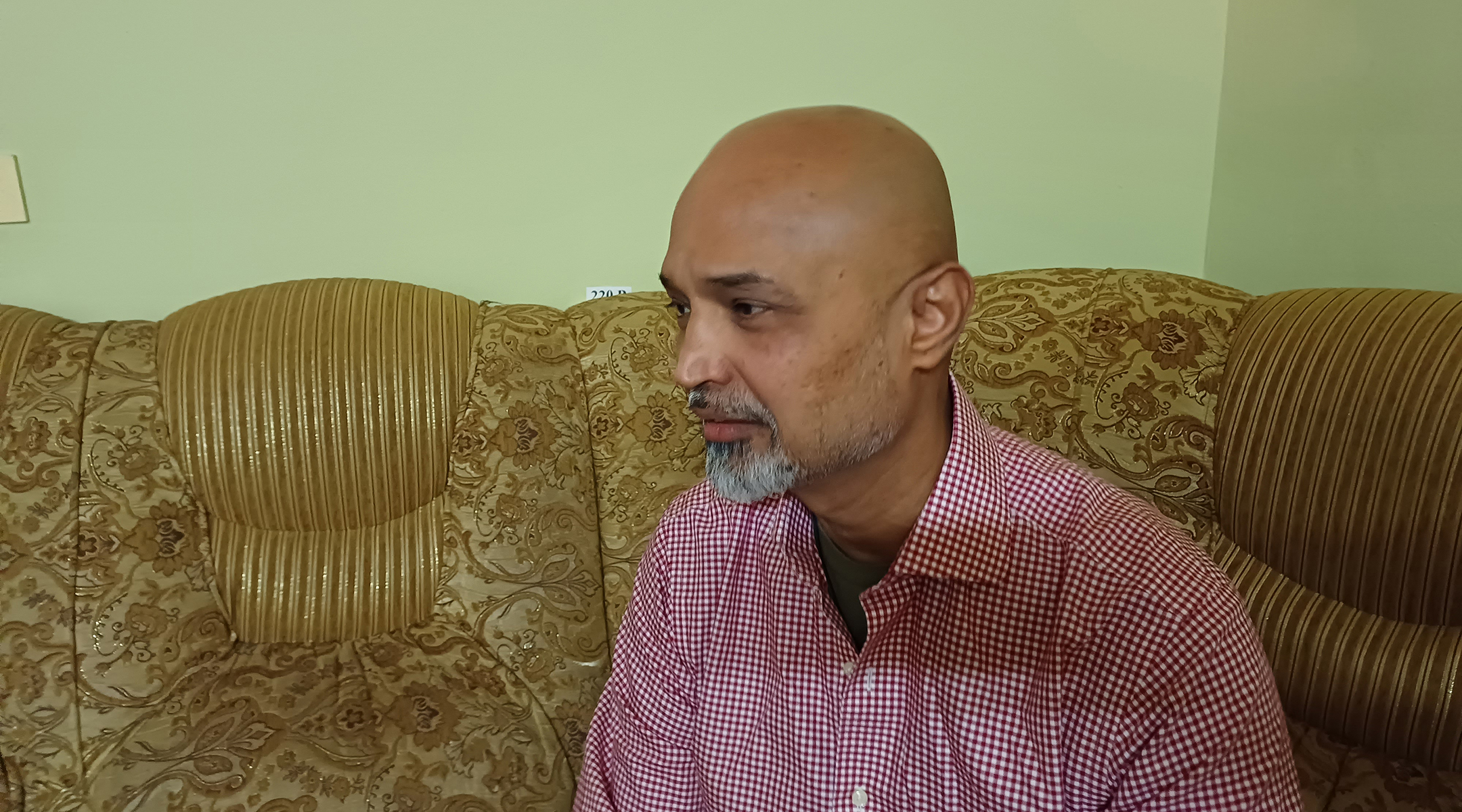 CORRECT EARLY TREATMENT MINIMIZES DAMAGE
- How critical is the timely treatment for minimizing the level of future disability?
- It's extremely important. War injuries often need more than one surgery. Also, early on, patients need physiotherapy involvement, as well as psychotherapy as many of them go through PTSD.
Even today, one of my colleagues from Chicago, a physiotherapist, held a Zoom meeting to speak with his colleagues in a Truskavets clinic and in Lviv. They established this connection because here in Ukraine, medics need more modern equipment and more advanced ways to bring patients back to reasonable day-to-day activities.
TREATMENT OF UKRAINIAN SOLDIERS IN THE U.S.
- As far as I'm aware, you also help treat our WIAs in American clinics…
- Yes, we have them being transported to the U.S. There was this guy, Maksym Slipets, who had spine damage and an amputated right leg, who had been undergoing treatment in Truskavets for a long time. We helped him to come to the U.S. to get highly specialized neuro-rehab. He was a paraplegic, a victim of a blast injury. I first met him in Truskaevts in September and then my colleague from Florida helped him find a placement in a specialized U.S. clinic. He underwent treatment for at least six weeks there.
There is an organization named Revived Soldiers Ukraine helping Ukrainian soldiers get rehabilitation treatment in the U.S. We arranged that the doctors meet, and they were involved in logistics.
- What could you say about the progress in Maksym's treatment?
- He has got his routine now. When I went to see him in Florida, he was not even in his bed – he was in a wheelchair, rolling around that hospital, smiling. Therapists say he's a big joker and finally "back to himself," even with those limitations. Maksym is already back in Ukraine. All the upper body exercises he learned he will have to continue in Ukraine. But of course, in Florida, he received a great amount of help.
- Are you more in contact with Ukrainian medics to teach them or with the WIAs?
- I came to Ukraine in April last year just to see the situation. That's when I saw so many soldiers with amputations and other injuries and I saw that they don't have the level of physiotherapy and rehab that they need. In June, I came to Odesa where I did training courses in "care under fire," CPR, when there's no doctors, to teach soldiers, first responders, and the general public. In September, we came and also did training sessions for Ukrainian medics.
This time it was an honor for us to have a senior surgeon with the Ministry of Defense come to our lecture. Also, a chief surgeon of the Western Region Military Hospital – he was today in a training lab to observe. As I said, these are all amazing, very skilled surgeons. We are only here to share our modern surgical concepts.
A lot of these things could be done online but mostly we come here to show that Ukrainians are not alone. We are here for you guys.
I'm here in Ukraine for the first time since the invasion.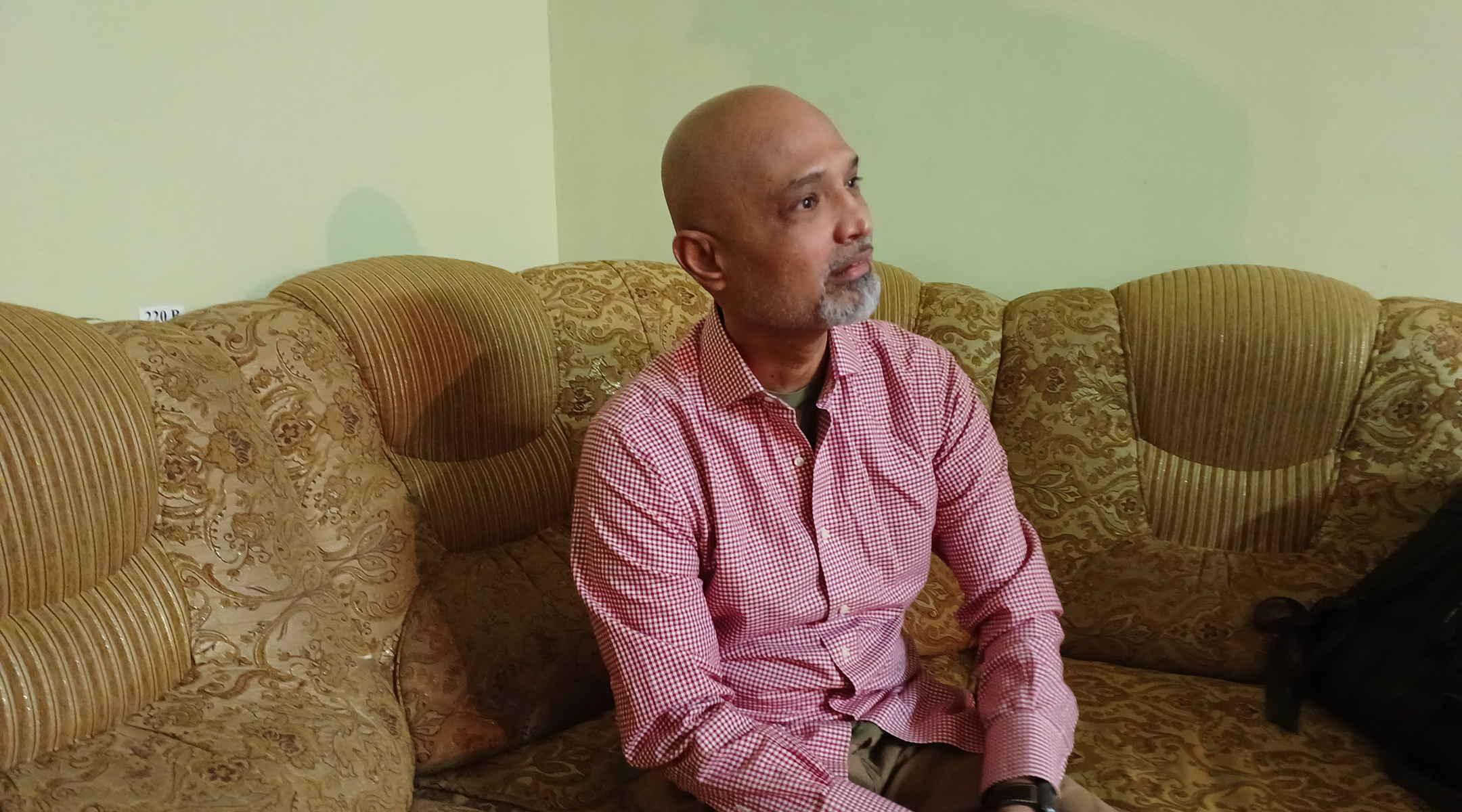 OUR HELP IS FREE OF CHARGE
- Is it a volunteer effort on your part?
- Yes. The first couple of times, I came in a private capacity. The third time I came, MedGlobal booked my tickets but the rest of expenses was on us – hotel, food, etc.
This time, we didn't even ask MedGlobal for tickets because they work in many countries and they are busy dealing with the earthquake in Turkey. We want to do this as volunteers.
MedGlobal are helping us logistically, arranging courses, providing security – we have a British retired soldier staying with us.
MedGlobal get permission from military hospitals for us to go there, arrange lecture halls, advertise the course and ask surgeons to attend.
- What is the purpose of your current visit to Truskavets?
- My connection to Truskavets is through my colleagues in a local hospital. The first time I came to Lviv then I went to Truskavets. Then I realized the level of trauma and injuries that men and women in this country are getting from this war. So I have a special connection with Truskavets.
UKRAINIANS ARE REALLY NICE AND FRIENDLY PEOPLE
- Before coming to Ukraine in April, what did you expect? How was it different from what you actually saw? What impressed you the most?
- First time I came to Ukraine was before the war, in December 2021, to take part in a conference. My first impression was that Ukrainians are very nice people, very friendly. When things like this happen you feel like that's not right.
- That is probably why you decided to come in the first place – to provide assistance…
- Absolutely, yes. Also, my hospital has been accepting many Ukrainian wounded soldiers for treatment, and many organizations are involved in this process on both sides.
I can say that from the U.S. perspective, there's tremendous support for Ukraine. There are organizations like UMANA (Ukrainian Medical Association of North America), they have branches all over the U.S. From Chicago alone, they sent 400 tonnes of medical supplies. I see European countries providing prostheses and rehab…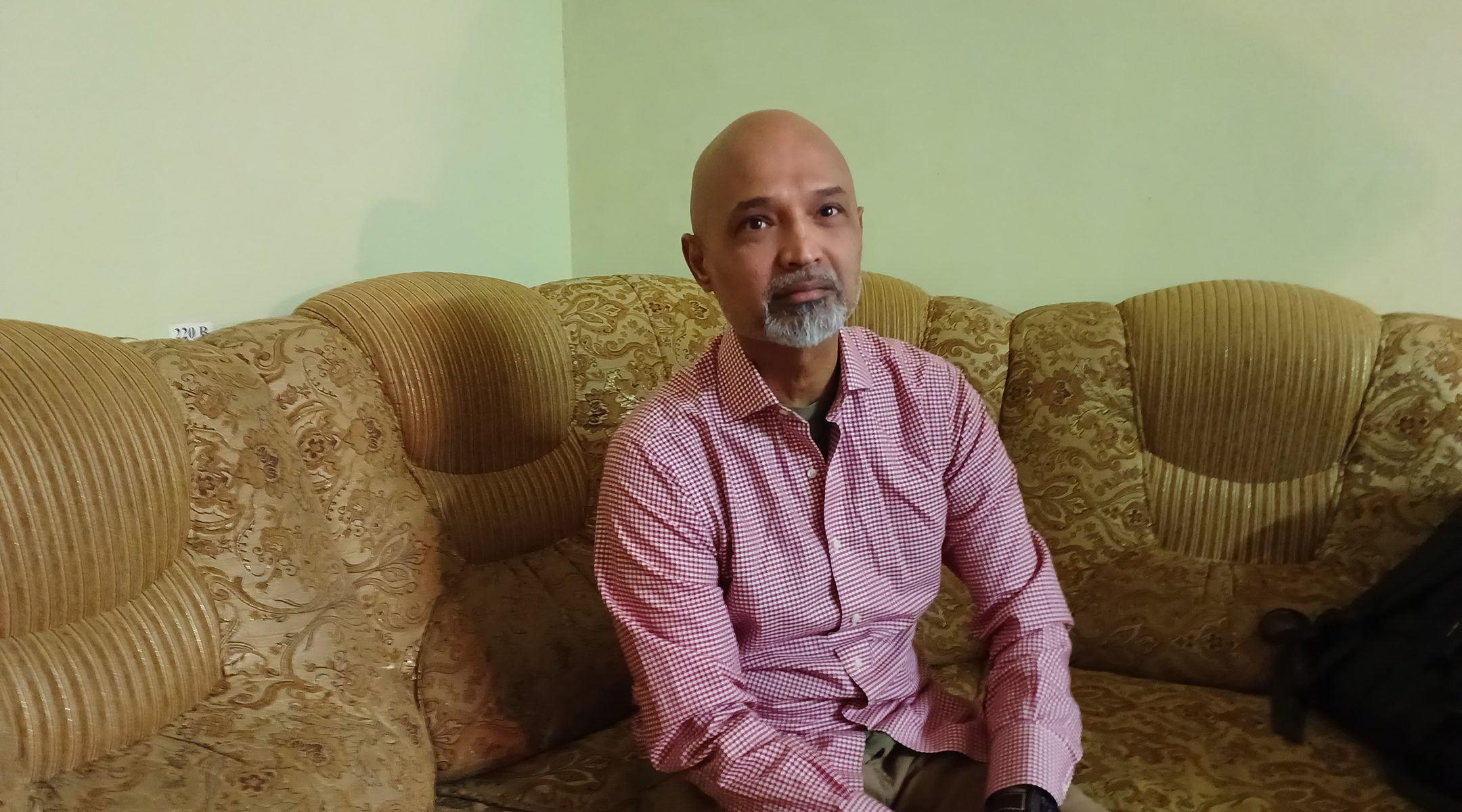 MY FAMILY IS CONCERNED BUT YOU HAVE TO DO WHAT'S RIGHT IN THIS LIFE
- How has your family reacted to your plans to come to a country at war?
- They reacted as any other family would. There are some concerns. The first time I told them I was coming to Poland but they knew I wasn't. They knew I was going to Ukraine. They asked me to be safe. My Ukrainian colleagues were at my home, they stayed with us. I have three children, aged 10, 14, and 18 they text me every day, asking me if I'm safe. But I tell them we need to do what is right to do in life. Of course, we do have conversations about the reality of the war, and they are old enough to understand what's going on. Such situations happen in many countries, and they may happen to any country in the future, too.
UKRAINIANS HAVE SHOWN THE WORLD HOW TO FIGHT FOR FREEDOM
- What is your message to Ukraine and Ukrainians, our military?
- Ukrainians have shown the world how to fight for freedom. Many countries around the world are highly motivated by the determination of the Ukrainian military and people. I hope that the Ukrainian government, military, and people in general will maintain this level of unity in the post-war period in rebuilding this country because Ukraine is looking forward to the future. As bad as this war is, it may be a turning point in your history. Ukraine deserves better.
- We're grateful to you, and the U.S. in general, for providing such significant support. Our people feel your help! Please come back to celebrate our victory with us!
- Absolutely!
Olena Kolhusheva, Truskavets