Denise Brown, the UN Resident Coordinator in Ukraine
We have the second-largest humanitarian response in the history of the UN in Ukraine
01.03.2023 12:40
It's been a year since Ukrainians took up arms to repel Russia's full-scale onslaught. The year was marked not only by the heroism of our Armed Forces and entire nation but also by the irreparable losses inflicted on us by a "fraternal nation." Ukraine and the world witnessed the systematic destruction of cities, cynical weaponization of hunger and cold, and deportation of Ukrainian children – the country's future.
Ukrinform spoke with the resident coordinator of the UN system in Ukraine, Denise Brown, to find out how the world's main international organization helped us overcome challenges throughout the year.
IN AUGUST, WHEN IT WAS HOT, ALL I COULD THINK WAS THE WINTER
- We are meeting on February 24 - exactly one year since the start of the full-scale invasion. You have been UN coordinator since August 1, but I cannot help asking you what the UN priorities were in Ukraine during this bloody year?
- It was a very, very difficult year. I can tell you our priority in Ukraine has been to provide assistance for Ukrainians that have been affected by this horrendous war. There are different dimensions to that.
The first priority was absolutely responding to the needs of those who lost their home, those who had to flee both within the country and outside, of course, complementing efforts made by the fantastic volunteers that you have in Ukraine, who were the first ones to respond. So, it is the displacement part.
The second part – that is when I arrived, on August 1 – is all about the winter and how to ensure that in the most rural communities affected by the war, the people did not freeze to death, did not starve to death during that winter. This was a huge priority. The whole humanitarian community was working very closely with the government.
The third has been about providing assistance in retaken areas, as Izium, Kherson. So, all of this is in parallel, trying to put in place with the Ministry of Health, with World Health Organization, and UNICEF to bring in that support in psychological trauma, particularly – and that always affects me the most – of the children living through this horrendous situation in this war and the frontline response, getting to those communities. We were really focusing on those communities within 20 km of the frontline. Different priorities at different times and with different reasons.
- I remember your meeting with the media, saying winter is one of your biggest scares, but the winter is coming to an end. Can we say that the UN, Ukraine, Ukrainian society, and volunteers have done a great job in tackling the infrastructure damage after the attacks?
- For the humanitarian community, the winter is an issue about people's needs, making sure that if your door, or your window, or your roof has been blown off in a missile strike – that we gave you what you needed to repair it. Or that your children needed winter clothes – we provided that. We are delivering more than 4,500 generators to the country for the hospitals, the heating points, the local authorities, and also heaters for the houses, fuel, food, clothes for the kids – that is what we mean by winterization. It was about deep individual needs and that was exacerbated by the Russian missile strike on civilian infrastructure, notably the energy infrastructure, and I know this story as well as you do.
All of that was about protecting people in the most horrendous circumstances. And yes, it seems strange to say, but in August, when it was hot, all I could think about was the winter. So, we have been focused for August, September, and October. I hope now we see the end of that winter, but it won't mean the end of the problems.
- Your goal is to allocate 5,6 billion USD for humanitarian response in Ukraine. I want to ask you why exactly this amount is and how you calculated it.
- That is the total amount that you just referred to. Part of that is for Ukrainians who left Ukraine and are in the neighboring countries. So, 3,9 billion is for people that are in Ukraine, for whom I am responsible. It is a process, and it takes months to develop what we call the number of people in need, recollect information, and their consultations. The government participates in those. We agree on the figures. We put everything we have together to say: "What do we need in health? What do we need in agriculture? What do we need in food security and protection? What do we need in shelter?" All of that is put together into something called the Humanitarian Response Plan, which we just then launched with your government in Geneva last week.
It is a process. There are a lot of consultations. This is our best estimate, but it is not static. I am going to come back to it all of the time. We are just finishing what we call a Multisectoral Needs Assessment. Basically, that is just a big assessment that looks at a number of sectors. Then we will be able to look at that figure because behind that 3,9 billion are over 11 million people we are targeting. "Have we underestimated? Is it more? Is it less? Or doing more in shelter and less in water?" This will continue, and it is based on consultation. I really want to emphasize that point.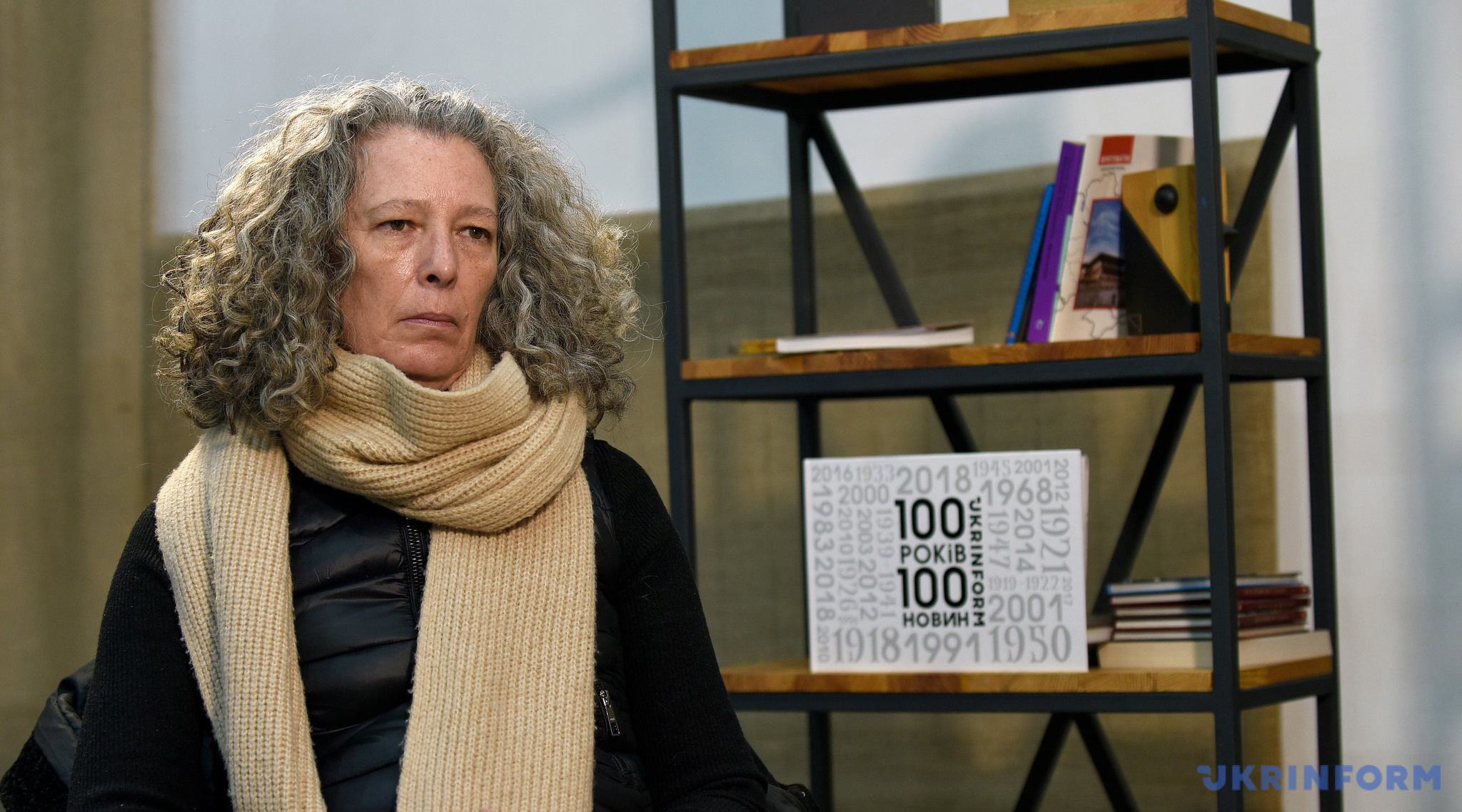 - Could you already inform us how donors and partners of the UN have reacted to your call?
- In 2022, it was outstanding. The member states but also foundations. So, we were able to receive 3,4 billion USD in 2022 to respond to the needs of the people affected by the war in Ukraine. So far, which is 80% of what we asked for. So far this year we received 15%, but we will continue, and I will continue to advocate, and I will continue to speak. I started traveling more in Ukraine so that we could do a better job and I could understand what was happening. Now I need to take that story, and I need to go around the world. I need to talk about what is happening to the people of Ukraine because of the illegal invasion and the war.
THE UN IS ABSOLUTELY COMMITTED TO ENSURING THAT THE GRAIN DEAL IS EXTENDED
- Let us switch to another initiative that the UN is engaged in, and I mean the Grain Initiative. The agreement will expire in less than a month. At the same time, Ukraine's Ministry of Foreign Affairs stated about artificial impediments by utilizing prolonged inspections. Do you think the Grain Initiative is under a threat?
- The position of the Secretary-General, who is my boss, and I think many others, is that Ukraine and the world needs the Grain deal. Immediately after the war started, the price of food went up in March 2022. In many countries around the world where I have worked – Somalia, the Central African Republic – and a number of difficult places like Afghanistan, immediately the price of food goes up, then the average person in the street, whose life depends on what they earn that day, cannot afford any more that food, and it is the basic human right – access to food. That was a huge concern for everyone. UN Under-Secretary-General for Humanitarian Affairs Martin Griffiths with Türkiye worked together with Ukraine and Russia to mediate this deal, which the world needs.
The food prices are backed down by 18%. Food is moving. The grain is moving. There are impediments, though. Clearly. The Secretary-General has said it. We have the mechanisms and the JCC [Joint Coordination Center] in Istanbul to oversee this. We have the Under-Secretary-General who was here twice last year. We work very closely with your government on this almost every single day. Let me say it this way: the UN is absolutely committed to ensuring that the deal is extended. Something like 350 million people globally is at risk of what we call food insecurity, which means what I just said a moment ago. "I do not have enough money in my pocket to go to the store and buy what I need" - we have to avoid that.
We know you have something like 30 million tons that continues to need to be shipped out, and your farmers need this to happen. So, we need that initiative. Our efforts are very much focused on ensuring that this continues.
- Speaking about Ukrainian plans. We want to prolong this corridor for the whole year and create an additional one from Mykolaiv. Do you think it is feasible?
- The job of the UN in this is to mediate. So, your government will tell us what they want, and our job is to work with them, to work with Türkiye, and also in discussion with Russia to get the best deal possible so that the grain moves. These 350 million people that I am talking about do not suffer the way they have in the past. And Ukrainian farmers can sustain their livelihoods.
Those discussions are underway. Honestly, we are absolutely committed to ensuring that the best deal possible comes out of this.
- So, is it only up for discussion? Is there any chance for the UN to influence Russia, or is it only up to what will be in the discussion?
- I think we have to look at this in a more positive way which is that Deal was made back in July when most UN Member States did not think it was going to work – and it did. That was thanks to a lot of different actors and an agreement we reached. That was extended, and now we are working again to make sure it is further extended and that the requests of both governments are on the table and being looked at and being discussed – that is the role both the UN and Türkiye have played. We are going to continue to do that.
Member States who have an interest in ensuring that global food prices remain low also have an interest in saying what they would like to see. So again, there is no magic solution here. It does not take 24 hours. It takes days and days of intense listening, discussing, and trying to move the whole process forward is complicated.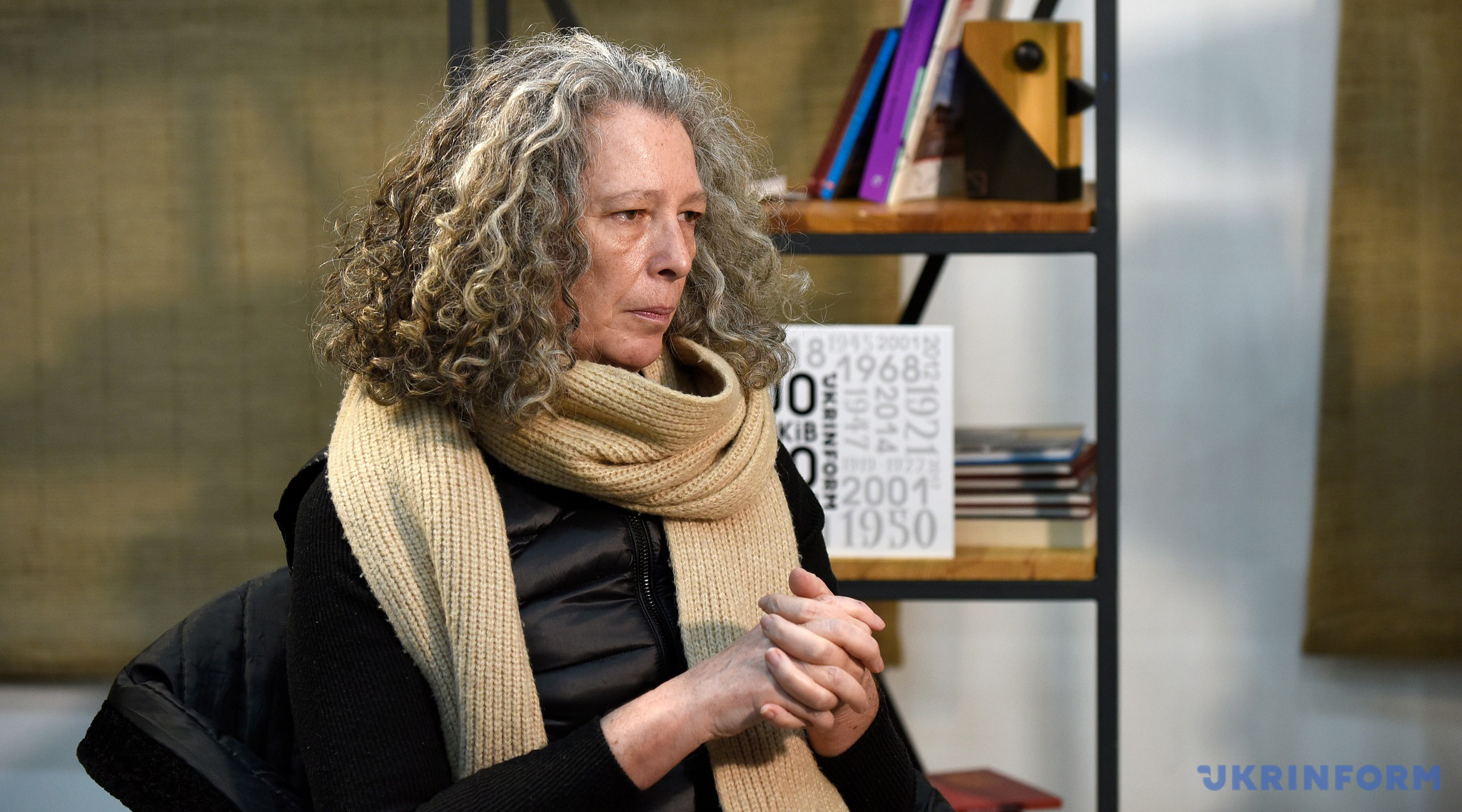 UP UNTIL NOW, I HAVE NOT GOT SAFETY GUARANTEES FROM RUSSIA TO CROSS THE FRONTLINE
- The Russian side and their occupation authorities do not let your mission in. There is a notion of a bystander that this issue is not being raised loud enough at the UN level. There is no resolution, no discussion at the UN tribune. Is it really not being stated in a full voice?
- I am responsible for providing humanitarian assistance for all Ukrainians in the Ukrainian territory that requires it. My strong conviction is that the Ukrainians in the areas under the temporary military control of the Russian Federation need that assistance because I go to the frontline communities that are controlled by Ukraine myself, and I see the devastation and their suffering. My logic is that what happens on one side of that line, if I could cross, I would see the same on the other. People do not have access to markets. People cannot go outside. They are afraid to go out of their homes. It is my responsibility to provide that assistance.
I regularly submit requests to go across that frontline. We go within 3 km, but to cross that frontline, I need guarantees of safety for the team I am going to send. I always get a positive response from the Ukrainian authorities that they will work to ensure we can get across. Unfortunately, up until now, I have not got the same guarantees from the Russian side. It is just a fact. It is not my opinion. It is a fact. So, I am not able to do my job completely, which is, of course, the most difficult.
I raised my voice very loudly in Geneva last week in front of all UN Member States when we launched the Humanitarian response plan. I raised this at the senior officials meeting organized by the European Union in Brussels two days before that. I referred to this at the Security Council in October.
I will go there tomorrow and I will go myself with my team – the UN team, not anybody else – across that frontline, but I need a guarantee for the safety of my team. If I get it, I will go. It is only about humanitarian assistance. I do not discuss anything political. It is in the interest of the people that are there. Somewhere deep inside of me, I am still hopeful that our common humanity will bring us together around this question.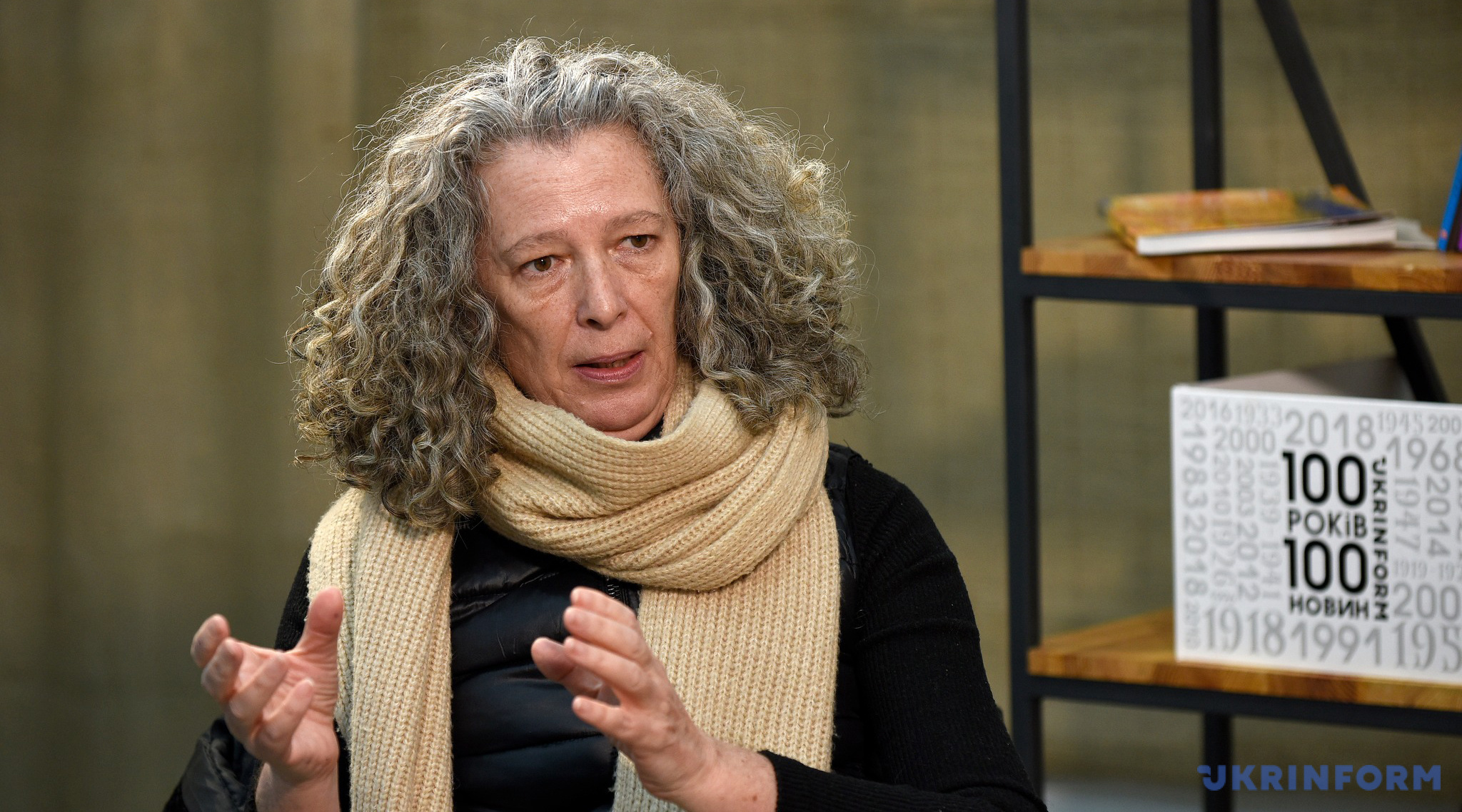 UKRAINIAN CHILDERN HAVE TO BE PROTECTED. THE UN IS ENGAGED IN THIS QUESTION
- A special event dedicated to human rights violations happened in Ukraine at the UN headquarter this week. One of the main topics was child rights violations, abduction, and other crimes of the aggressor state. I remember Ukrainian Foreign Minister Dmytro Kuleba claimed that the UN does not do enough in addressing this issue. Many other Ukrainian officials asked for help from international organizations. Is the UN ready to do more to help to bring young Ukrainians back?
- I understand that this is a very important issue for the people of Ukraine – the protection of all of your children, including those who happened to be taken into Russia. I am a mother of three children. I can only imagine the anguish of families who want to know where these children are. But it is also an issue for us at the UN because of the Convention on the rights of the child. Our common duty is to protect children, particularly the most vulnerable children in the context of the war.
The commitment has been made, and as you recall the UN High Commissioner for Refugees Filippo Grandi was here a few weeks ago. He met with your government to discuss this. We are committed to getting more information to determine the well-being of those children which involves discussing both with Ukraine and Russia to tackle it from there. Do I have more concrete information for the moment? No, I do not, but that commitment was made at the highest level because we take this extremely seriously. There is a legal framework for this – again, the Convention on the rights of the child.
There is also the emotional side. Children have to be protected. We are engaged in this question.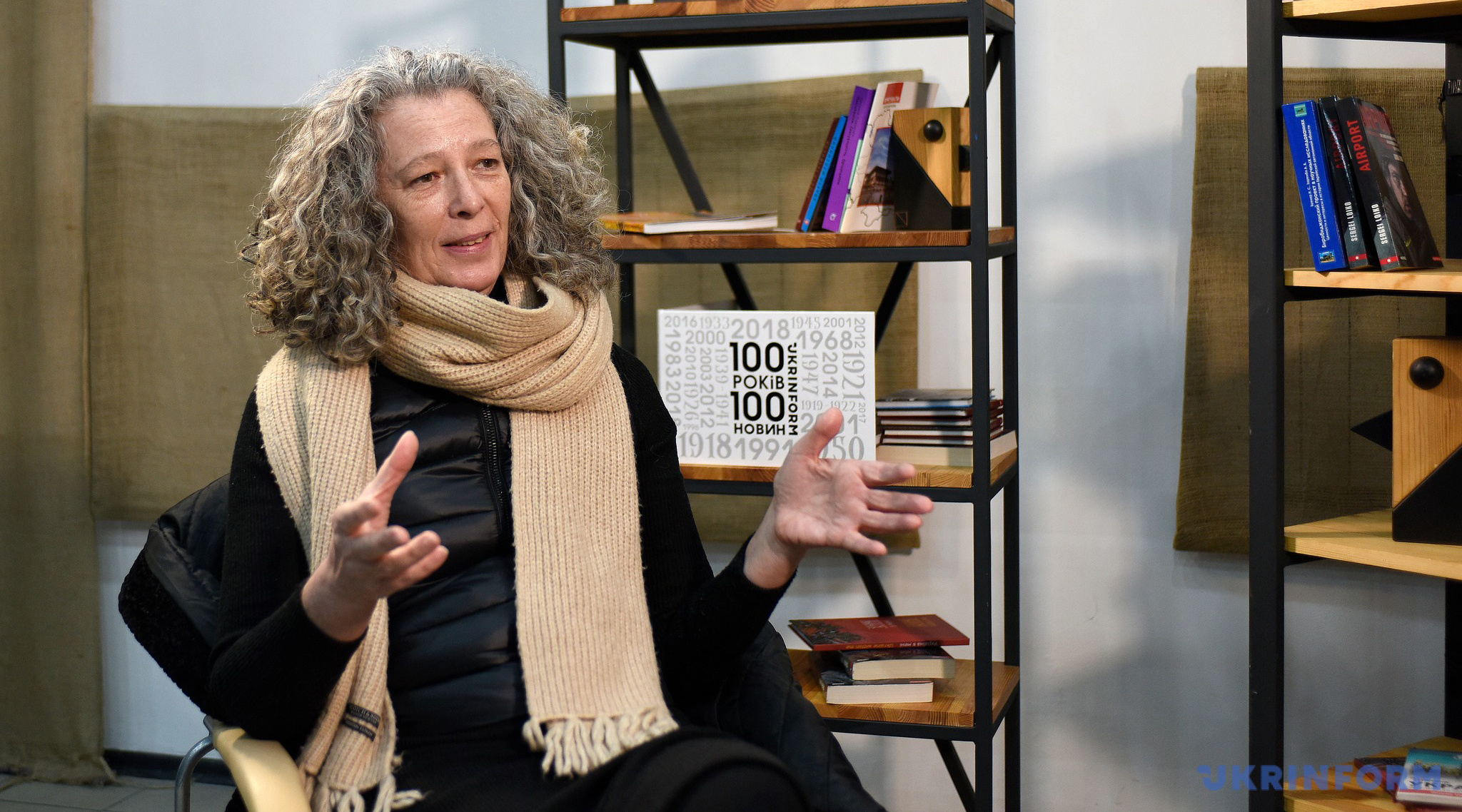 PEOPLE NEAR THE FRONTLINE CAN TELL YOU EVEN BETTER THAN I DO WHAT THE UN DOES
- Madam Coordinator, there is no signal that Russia will stop its attack on Ukraine, but provided it ends tomorrow, you will gain complete access to the whole Ukrainian territory. According to your assessment, experience, and UN experience, how long do you think it is going to deliver all humanitarian issues in Ukraine? How long will Ukraine be needing help?
- I can answer that in a couple of ways. First of all, Ukraine is a member state of the UN, and we are here at your invitation. The government can ask us to leave at any time. As long as the government feels you need us, we are here.
The second thing is that I go very often to these frontline communities. I see total destruction. I said it often, sometimes it is overwhelming. I have seen hospitals set up in bunkers. I have seen clinics moved to the doctor's house. Schools are destroyed, and children in these frontline communities where there is no internet are cut off from their education and future. We are looking at how that get repaired, and how long that takes to get repaired. The work is going on, there are new assessments of your government, the World Bank, and the EU. We will have figures, but it will take time.
I would say that this is an unusual situation that we have the second-largest humanitarian response in the history of the UN in Ukraine. At the same time, we have this massive recovery work that is needed. That will, probably, start going on parallel because in some places it cannot start. So, the recovery and the humanitarian response will go together for a time and we are also working very closely with your Minister of Social Policy to ensure that, for instance, our cash transfer program for those who are displaced and need our assistance is integrated by the government and its systems. We are working very closely with her on that.
I do not want us to be unwelcome guests in Ukraine. So, we will stay as long as you need us to stay.
- No secret that many people outside are certain that the UN does not do enough. What can you tell those people that are sure of that?
- If I were a Ukrainian sitting in Kyiv and seeing these big white cars marked UN go by, I would also ask myself, what do you do in my capital? We have 2,600 staff in Ukraine, 60% of whom are Ukrainians – outstanding, experienced, capable people working in the most difficult locations. We have a number of people in Kyiv. But we also have a huge hub in Dnipro and staff in Odesa, Vinnytsia, Poltava, Kharkiv, and Mykolaiv.
So, in Kyiv, you do not see what we do but I can assure you that if you go to Vovchansk, Kupiansk, Siversk, Orikhiv, Kherson city, or any part of the Kherson, Mykolaiv regions, or any part of these areas around that frontline, and you ask people what the UN does, they will tell you even better than I do. That is where the needs are. That is why we are pushing the UN to be present to deliver under very difficult circumstances, to be there. That is what I would tell people in Kyiv seeing me drive by in the white car. That is what we do every single day.
Ivan Kosiakin, Kyiv