Tamila Tasheva, President's Permanent Representative for Crimea
Students in Crimean schools greet each other with the phrase "Glory to Ukraine!"
21.02.2023 18:20
How has the mood in occupied Crimea changed since the full-scale invasion, what shapes has the resistance taken? What should be the state policy towards Crimea after its de-occupation? Tamila Tasheva, the President's Permanent Representative for the Autonomous Republic of Crimea, sat down with Ukrinform to address these and other issues.
A YEAR OF GREAT SORROW AND GREAT HOPE
- What was the year of Russia's full-scale invasion of Ukraine like for the temporarily occupied Crimea?
- For Crimea, on the one hand, this is a year of great grief and huge losses, as it was for our entire country. On the other hand, this is a year of great hope. Our citizens living on the peninsula hope that the struggle that we, together with the entire civilized world, are waging against Russia after its full-scale invasion, will bring about a complete victory for Ukraine, including the return of Crimea. They believe that the Ukrainian state, Armed Forces of Ukraine will fight for Crimea. And the citizens of Ukraine living on the peninsula, for their part, are doing what they can. Of course, one should not expect large-scale protests. It should be kept in mind in what totalitarian conditions the Crimeans have been living for the past nine years of occupation. But we see how the resistance in Crimea is taking on new shapes, we see resistance to the occupiers at various levels.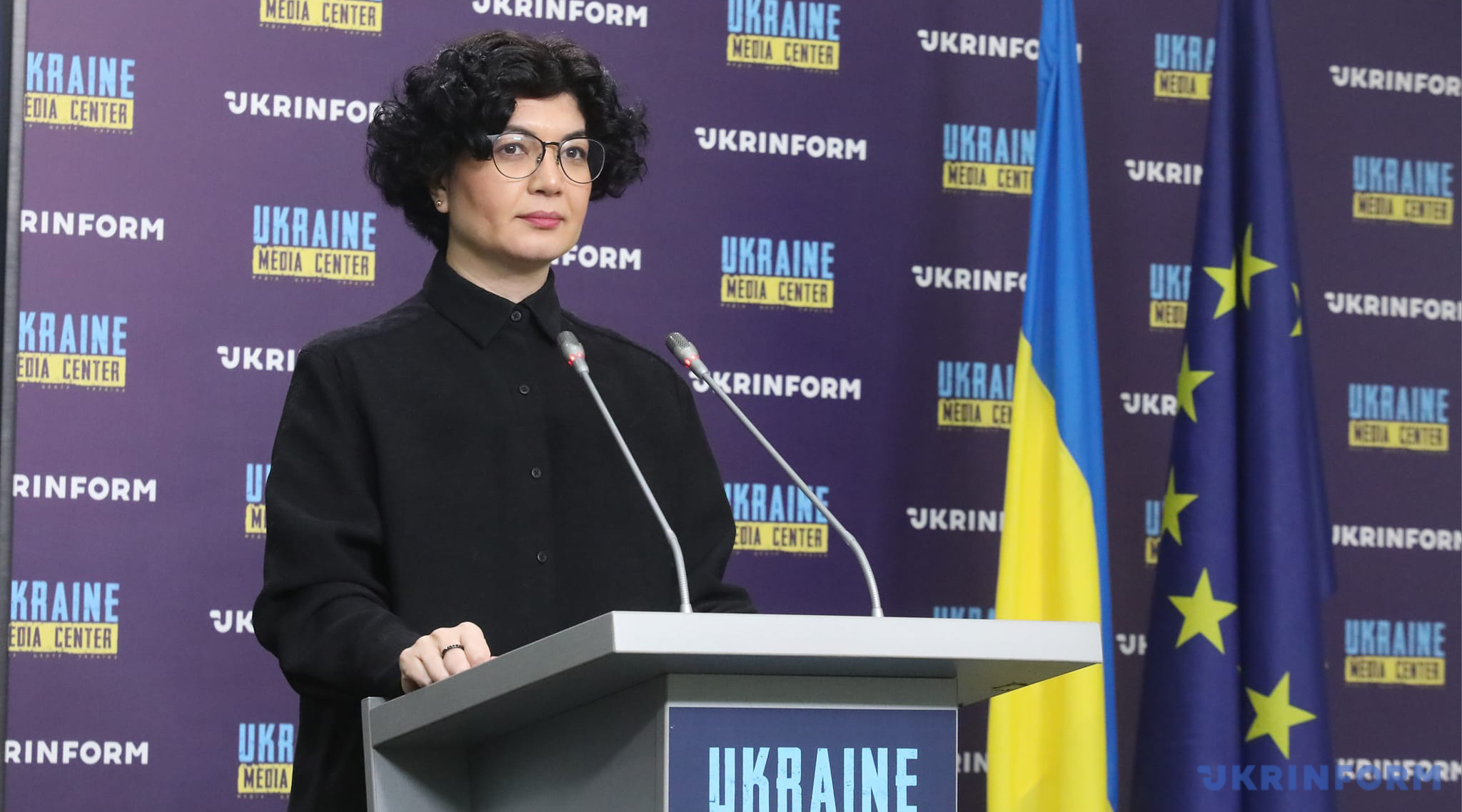 Crimeans feel the war, they are involved in it as much as possible. Indeed, Russia employs human resources to wage war – through conscription and active mobilization. As of now, we have information about the burials of 294 Russian soldiers on the peninsula, but a lot remains hidden. Of those soldiers, 188 were citizens of Ukraine. In order not to fight against Ukraine, thousands of Crimeans fled for other countries.
Our citizens in the temporarily occupied Crimea are waiting for the Armed Forces, for the return to Ukraine, rejoicing at the successes of our military
Crimeans perfectly see and understand what is happening, despite propaganda. They realize that Crimea is a large military base for the Russian Federation. After all, all these massive strikes are taking place not only from the Caspian Sea, but also from the waters of the Black Sea, off the coast of Sevastopol. Our people hear all this, and after the launch they write to us, warning that the missiles flew off again, asking us to forgive them for that.
They also see Russia using the peninsula as a site for resources to flow from the newly occupied territories. This can be seen from everything, at least from such nuances that strawberries were worth a penny there because the invaders would smuggle them from Kherson region for nothing.
Russians would send doctors from occupied Crimea to the zones of active hostilities. Almost every day, ambulances carrying wounded Russian soldiers arrive in Simferopol and other cities. The war is felt in the air in Crimea, and this is not even mentioning some blasts: the hits at Novofedorivka, and what happened with the Kerch Strait Bridge. Some were scared, some – excited. But our citizens in the temporarily occupied Crimea are awaiting the Armed Forces and return to Ukraine, rejoicing at the successes of our military.
THE RESISTANCE IN CRIMEA IS PUT UP BY THOSE WHO QUIETLY HATED THE RUSSIANS THROUGHOUT THE YEARS OF OCCUPATION
- Who is waiting for the Armed Forces in Crimea the most? And how exactly is resistance changing on the peninsula?
- It should be noted that public opinion polls were not and could not be run during the occupation. Any sociological research in Crimea is impossible. But we can monitor certain things, in particular through the occupation court registers. And what do we see? What cases are currently heard by those occupation courts? These are cases of someone broke a glass in a local's car with the Z symbol on it. There's also a case of someone who distributed leaflets telling the truth about the "Russian world". There are also cases, as the one of Bohdan Ziza, who poured blue and yellow paint on the occupation administration wall, or the case of a school teacher who turned on the song "Bayraktar" – he has been detained and fined for the third time already. According to official information alone, there are hundreds of cases involving those who fell into the millstones of the totalitarian machine in Crimea. However, we are sure that there are many more people who resist.
They send us information in private messages, pass it on to Ukrainian law enforcement, tip our military about the movement of Russian equipment. Until 2022, we saw the Crimean resistance born around the protection of human rights, when the invaders detained someone illegally, their relatives and friends would come to court, for which they could also be arrested. But now we see another, noticeably pro-Ukrainian opposition. This is a protest of another category of people – those who quietly hated the Russians throughout the eight years of occupation and began to act after the full-scale war started. We are talking about different people, different ethnic groups, not only Crimean Tatars.
Speaking with many activists from the occupied Crimea, we ask: why did you decide to express your protest now? They explain: we understand that now it is very important to show the people of Ukraine, Armed Forces of Ukraine, state leadership that we are here, we are in Crimea, and we are resisting.
CITIZENS OF UKRAINE ARE NOT RESPONSIBLE FOR LIVING IN CRIMEA UNDER OCCUPATION
Those who came to the peninsula illegally must leave
- In general, two categories of people should be designated in Crimea: Ukrainian citizens, which are the majority, and citizens of the Russian Federation who arrived there illegally. Of course, I do not take into account the latter category, they do not support Ukraine. We have only one position regarding them: they must leave Crimea. Do the majority of our citizens who have a Ukrainian passport along with that of the invading country support Ukraine? I'm sure they do, and they will support the Armed Forces.
It is worth adding that there are people in Crimea who take a neutral position. Also, many are disappointed in the so-called "Crimean Spring", and they are already openly talking about it.
The messages we send to Crimeans are important. Our key message is as follows: citizens of Ukraine will bear no responsibility for the mere fact of living on the peninsula under occupation. People who contributed to the occupation regime, betrayed their oath, committed other offenses, including war crimes, will be held accountable. But this is not the majority of Crimeans.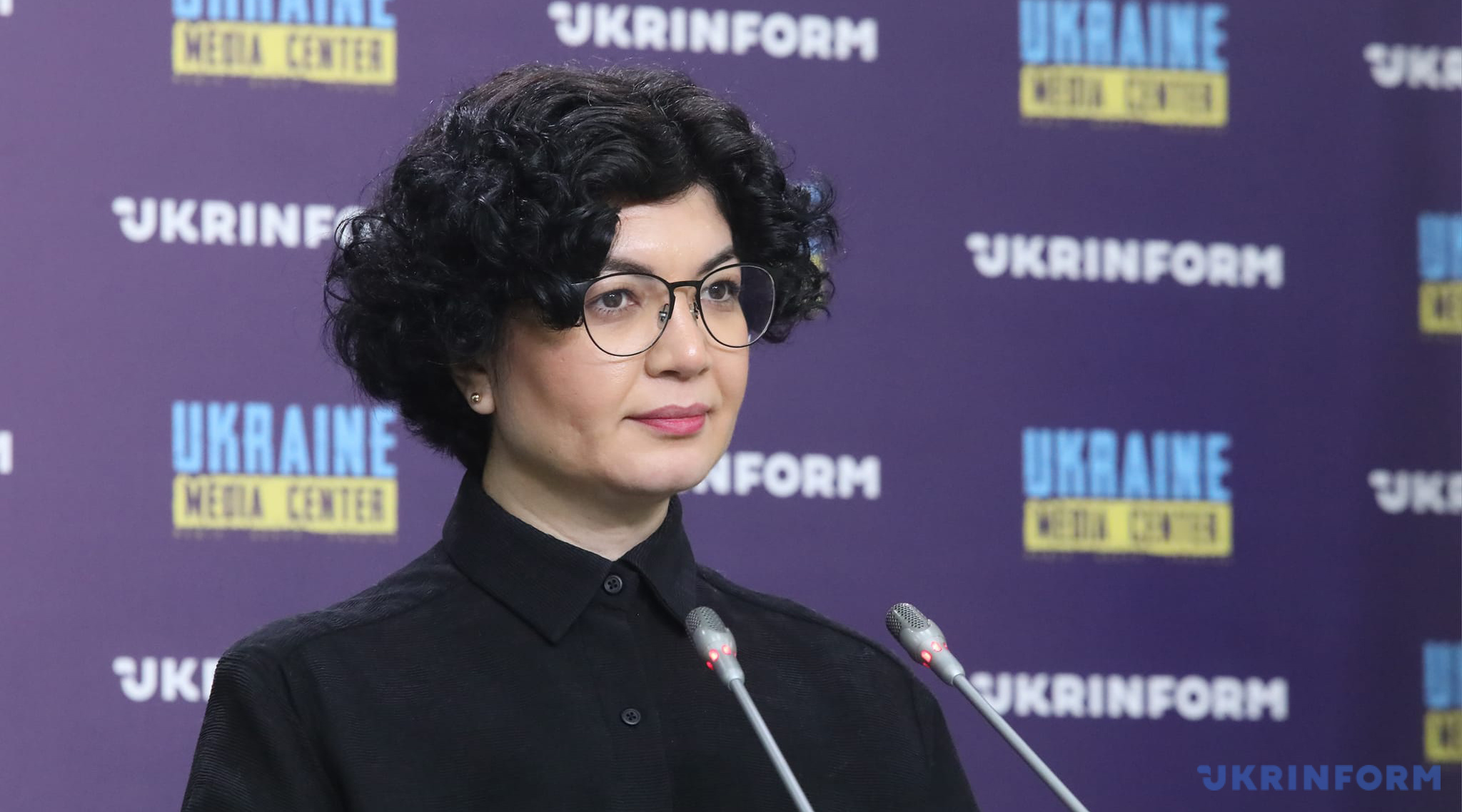 - There are some predictions, including those of the Main Intelligence Directorate, that the Armed Forces of Ukraine may liberate Crimea this summer. We all hope for it, but if it doesn't happen this summer, how strongly will the people in Crimea be disappointed?
- As for expectations, the state and president have repeatedly emphasized that for us, victory in the war is a return to the borders as of 1991. Of course, everything depends on what will happen on the battlefield. It is very difficult to say in advance how successful the military operation in the southern direction will run. But the state of Ukraine has a clear intention to liberate all its territories. Therefore, I think that our citizens will treat this with understanding, because this is a war, and we don't know how it will develop, how Russia's offensive in the east will intensify. We know that active hostilities are taking place and that we are defending our borders. And how it will go is being decided on the battlefield.
- How powerful is the guerilla movement in Crimea? In your opinion, when the Armed Forces cross into Crimea, will local residents pass sensitive information to our military, as is the case in mainland Ukraine?
- Certain guerilla movements are active on the territory of the temporarily occupied peninsula, involving local residents. We have confirmation that our special services are active in the temporarily occupied territories, as well as in the territory of Russia. In this context, I can confidently say once again: in Crimea, Ukraine's Armed Forces will be met with flowers, not weapons. Active support will depend on many factors, including how successful the liberation operation will be.
A STRONG HUMANITARIAN AND INFORMATION POLICY IS NEEDED REGARDING CRIMEA
- If we talk about the pro-Russian population of Crimea. How will they live on the peninsula after deoccupation? What is the government's position regarding them and what should we do to avoid stepping on the same rake?
We should learn the mistakes, learn our lessons, and prepare for a long, systemic work in Crimea
- I'll start with the latter one. After all, the occupation of Crimea was not the result of some public will, because in the so-called referendum in 2014, the Russians did not care about public opinion. It was the capture of the territory by Russia's military forces and special operations forces. In response to this, in my opinion, there was no strong reaction from the West and no really strong reaction from the Ukrainian state. This led to the capture of the territory, and we know how events developed further. Actually, I directly associate the large-scale war with the occupation of Crimea. Our president has repeatedly emphasized to our international partners that, had there been a proper response in 2014, it is quite possible that we would not have seen a full-scale invasion in 2022.
We need a coherent, politically correct, and really powerful humanitarian and information policy regarding Crimea. This work will take years
As for Russian citizens, I will repeat: those who illegally arrived on the peninsula must leave. According to international law, collective expulsion is a no-go so if they don't leave Crimea, individual decisions must be made regarding them. We are currently developing mechanisms to this end because we can foresee a heavy load on the judicial system after Crimea is deoccupied. At the same time, we will take into account the decisions of the European Court of Human Rights and other international institutions. In general, we visualized the concept of reintegration measures. They should fall within the legislative framework, including to comply with international legal norms.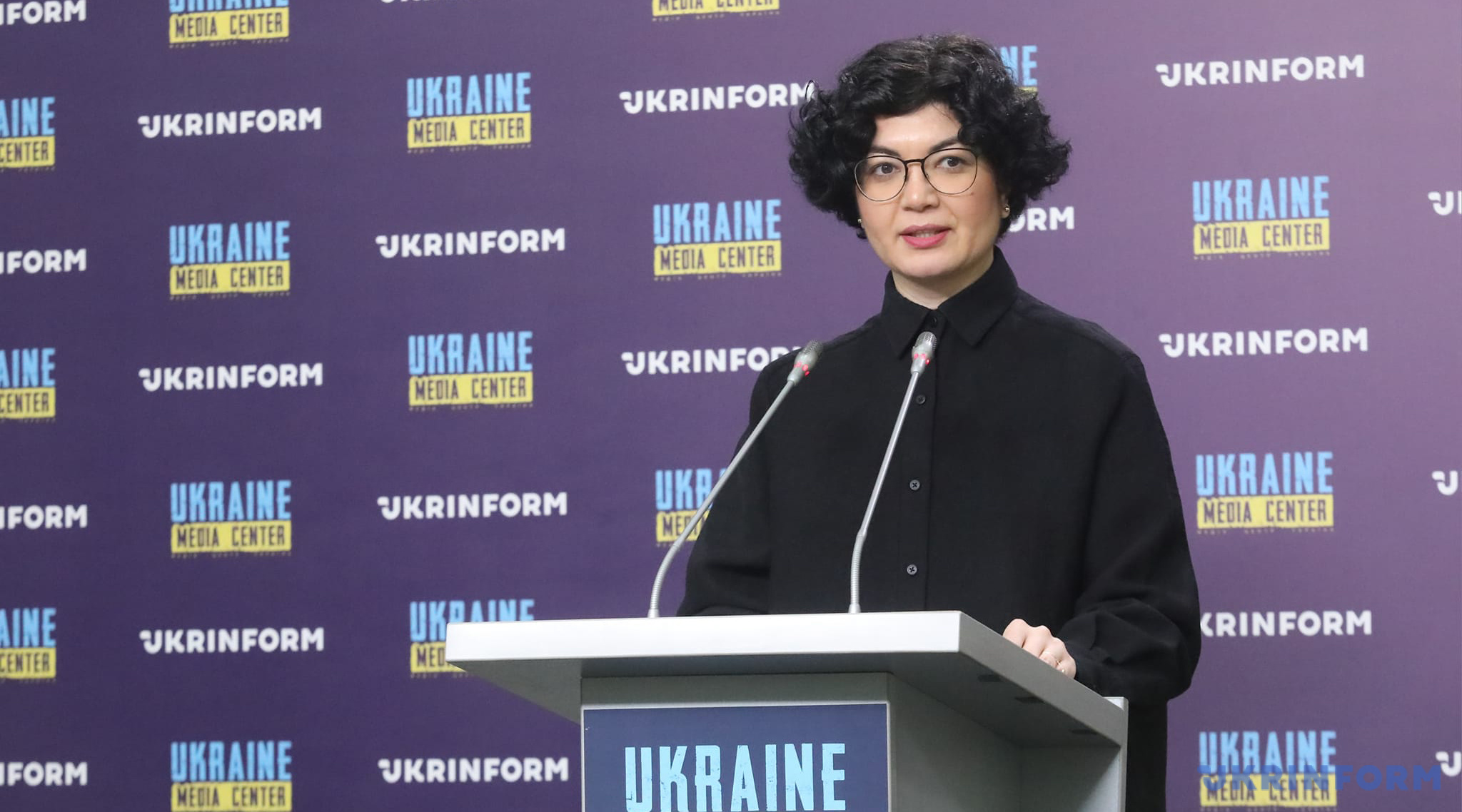 Now let's return to Ukrainian citizens who live there and have an opinion different from that of the majority of Ukrainians. I should note that the sentiment of these people in 2014 was more toward the Soviet Union than Russia. Here I must say that these are also our citizens and, if they do not leave, they will remain on the peninsula. Indeed, we will face plenty of difficult issues in working with them. Since we had not have a humanitarian policy regarding Crimea from the moment Ukraine gained independence and until 2014, we did not work with these citizens. So we should learn from our mistakes, learn our lessons, and prepare for a long, systemic work in Crimea. We need a coherent, politically correct, and really powerful humanitarian and information policy regarding Crimea. This work will take years.
Ukraine in the understanding of the younger generation of Ukrainians in Crimea is attractive and powerful
But from what we see, I'd like to emphasize that the majority of the younger generation of Ukrainians supports Ukraine. For example, in some schools, especially in the north of Crimea, young people compete with each other, playing the game of who knows more words in Ukrainian. I know that in Crimea, in Sevastopol, schoolchildren greet each other with the phrase "Glory to Ukraine!" Because Ukraine, in the understanding of the younger generation of Ukrainians in Crimea, is attractive and powerful. President Volodymyr Zelensky is very popular among Crimean youths. And our work regarding the young generation in Crimea will be important: creating exchange programs, educational programs, etc.
It is necessary to understand that over these nine years, a new young generation has grown up in the temporarily occupied Crimea. However, no matter how hard the occupiers try to impose the so-called "Russian reality" on them, it just does not work. And this is a great opportunity for the integration of Crimean youths.
Valentyna Rynhel, Kyiv
Photo: Volodymyr Tarasov