Darius Mazintas, Lithuanian pianist
Music is my weapon and cure for human souls traumatized by war
22.12.2022 10:49
Outstanding Lithuanian pianist Darius Mazintas, who served as Lithuania's vice minister for culture in 2013-2014 and is now a volunteer, vice president and art director at Canada's Looking at the Stars Foundation, is performing in Ukraine for the second time since the Russian-Ukrainian war began, giving an unusual concert. He performs world-famous classical music in Ukrainian cities, which also became famous all over the world, but, unfortunately, due to the tragedies that were brought to these peaceful lands by embittered cruel people from Russia.
Maestro Mazintas gave his first concert in Ukraine in April - in memory of those who died in the destroyed town of Irpin, against the background of the damaged local cultural center, he played Chopin's insightful nocturnes.
In December, Darius came to Ukraine again, and this time he visited Izium, in the de-occupied Kharkiv region. Less than 80 kilometers from the positions of the Russian army, he performed the works of Ukrainian composer Valentyn Sylvestrov.
In an interview with Ukrinform, the maestro spoke about the feelings he experienced in Ukraine, his impressions of communicating with people who lived under occupation, his attitude towards Russians and some of his plans.
MUSIC IS MORE THAN JUST A HALL AND AN ARTIST'S PERFORMANCE
- How did the idea of performing in Ukrainian cities destroyed by the occupiers came to your mind?
- In general, let's start with the fact that I somehow believed all my life that music is something more than just a hall and an artist's performance, when people come, drink coffee with chocolate and everything is over. It always seemed to me that brilliant composers whose works are performed and known to this day, and even launched into space, such as, for example, those of Beethoven or Chopin ... their music is about something bigger.
In 2014, just when the war started, I acquainted with my colleague Dmitry Kanovich, who left Lithuania during the Soviet era and now lives in Canada. I heard from Dmitry that he does such things with music... For example, he plays and brings classical music to prisons. That was something special for me! (Dmitry Kanovich is the founder and CEO of Canada's Looking at the Stars Foundation, a charitable organization that presents world-class classical music to those who are deprived of the opportunity to hear it in a traditional setting - ed.)
I wanted to be a part of it, because my philosophy is that music heals, it soothes, it helps people in various difficult moments of their lives. It does for each person individually what they need at a particular moment.
We started to give such concerts in hospitals and prisons in Lithuania... And then the war in Ukraine started, there was Bucha [massacre], and I said: "Dmitry, something needs to be done. Music is our weapon. Let's tell the truth about the war. Soldiers do it in battles, politicians do it in politics, and musicians have to do it through music."
- That is, you seek to convey the truth about this war, about Russia's crimes to a foreign audience?
- Yes, yes, it shocks them! Why music? Because music should not be in concert halls, it should be in the hearts - this is the most important thing today.
Now there are still many musicians and people in the world who still do not know the truth about the war in Ukraine.
We came to Irpin, played, and the video of this performance with photos of the city destroyed by the Russians went viral on the internet all over the world. It is very important that more information be conveyed in this way, not only from the front line, but also by musicians who come and cheer for Ukraine.
This was the beginning of our activity with the Looking at the Stars Foundation. Now this is already my second performance, in Izium, and this is my third visit to Ukraine since the war began. I came here for the first time on March 6 and celebrated my 40th birthday here (Darius was born on March 7, 1982 - ed.). Back then, we helped some refugees leave for Poland and Lithuania.
- Izium is less than 80 kilometers from the front line. Were you not afraid to go there and perform in the open air?
- Of course, I was, but we believe that music is more than just music or business and it is needed right here. We proposed that some world-famous people perform in Ukraine but they refused to go here under various excuses. They are afraid.
I'm afraid too, everyone is afraid, but it's important to me. I have to be with people when it's hard, not when everything is fine.
And it's the same with friends now. They were business friends, musicians... Now they are friends by heart. Those who become friends now become friends for life.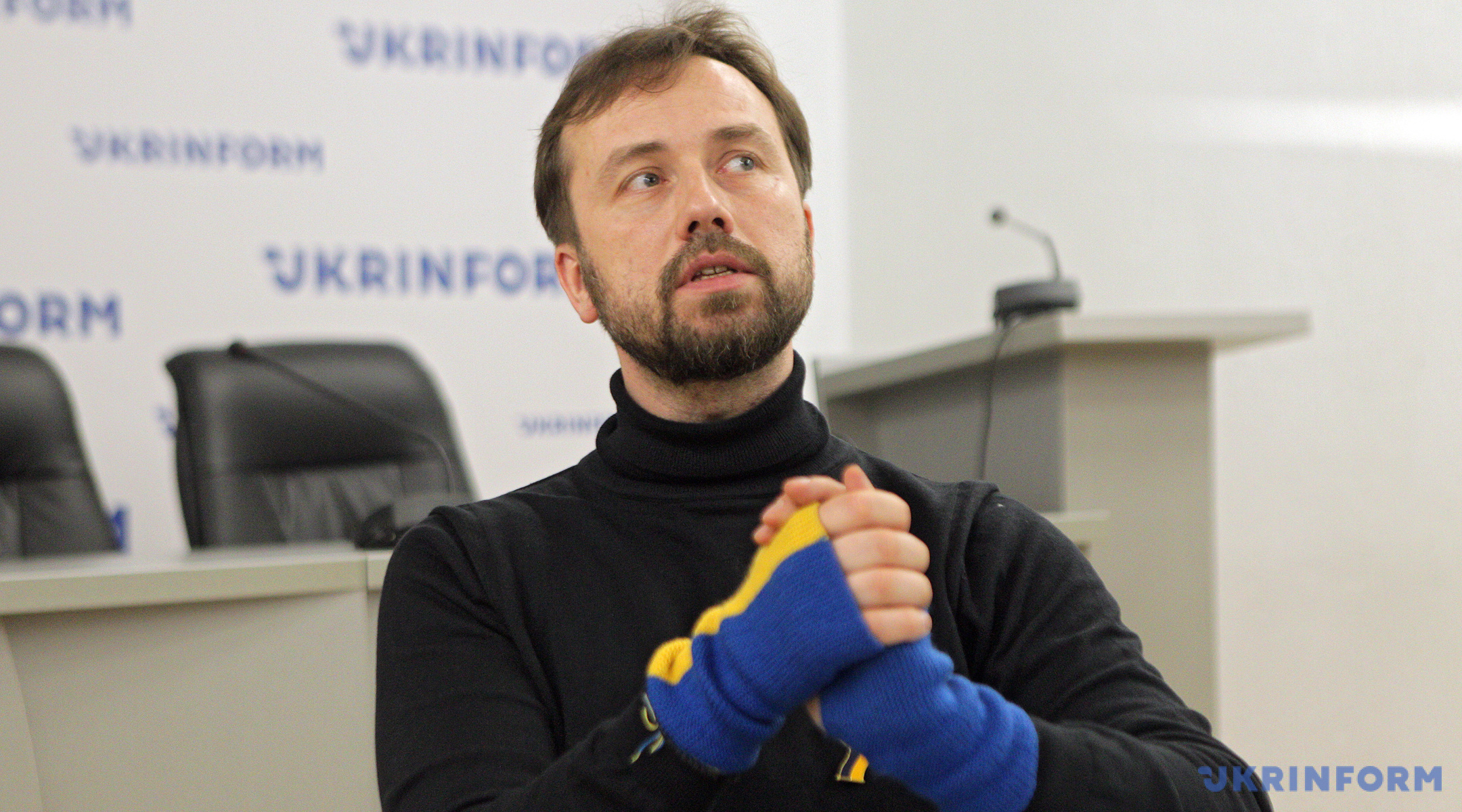 YOU ARE COMPLETELY DIFFERENT - UKRAINIANS CARE ABOUT OTHERS, WHILE RUSSIANS THINK ONLY ABOUT THEMSELVES
- Darius, what did you feel when you learned that Russian troops invaded Ukraine on February 24? What emotions were there?
- Emotions (thinks)... There were many different emotions. There was anger, and there was pity... There were a lot of emotions. I even turned off Facebook in the early days in order to live without telecommunications and at least calm down a little.
And then I started thinking about how we can be useful, what we can do as people. Many initiatives appeared in Lithuania. I started helping refugees on my own. Then I raised money to help with something else. There were many different initiatives.
But I will say it again, I play music best and with its help I try to show people what is happening in Ukraine.
In general, I feel at home here. I am a patriot of my country, but the second country in which I could live is Ukraine, nowhere else (laughs).
- You performed in April in de-occupied Irpin and in December in liberated Izium. Did your perception of what you saw in these cities change from the moment you arrived and after the last chord was played?
- The first thing I felt when I got out of the car in both Irpin and Izium was shock. We intentionally drove earlier in order to be with people, to spend the night with local residents.
In Izium, for example, we spent two nights in the basement where people hid from the orcs. People hid in this place even during the Second World War. This is a basement under a house, with water supply, for about 20 people. Cats, dogs... And we lived there, on the floor, with bags, that's how we spent the night. You know, artists should absorb all these emotions, experiences, feelings, and then try to change this atmosphere.
So, in Irpin, I walked around the city, I saw all that drama, destroyed houses, dead people... You absorb all this, and then you try to bring something bright to this place.
Music is calm. Sylvestrov's works that I performed are very calm. In this atmosphere of war, you need to try to create as much calm as possible, so that people can be at least a little distracted and calm down.
- You talked to people who got through the Russian occupation. What impressed you the most?
- People in the cities that were under Russian occupation all talk about what they experienced, they cry, and it's scary. I was afraid to go to these people with music, because you can often hear: "What's the point of music here now? We need bread, food, generators - that's the most important thing right now."
However, music helps to feel good mentally. And what's interesting here is that in Irpin, during the first performance, when I started playing early in the morning, there was not a single person on the street near the destroyed cultural center. Then people started coming up, sitting down, listening.
And after the performance, one woman approaches me and says: "I didn't leave here, I got through everything and this music brought me even more faith in victory and the return to a normal life." She said it sincerely, and I realized that we do it for a reason. With all that we are still sending funds, help. Music is very important, and it is important that it sounds right now.
- In Irpin, you performed the works of Chopin, and in Izium, you performed the works of Sylvestrov. What kind of music do you think can help heal human souls mutilated by war?
- Classical music is special. In general, any music is vibrations. In popular music, a few notes sound, simple motifs, and it's all simple, primitive. I'm not saying it's bad, these are different things (popular and classical music), but popular music is created very simply.
There are many layers in classical music, and the vibrations that we hear and feel have a very positive effect on people and calm them down. Therefore, when I selected the works, I wanted them to bring peace in this troubled time. That was the goal.
And people heard it! I played for the soldiers – there were tears in their eyes, and in mine too. We all hugged afterwards... These feelings are hard to convey in words.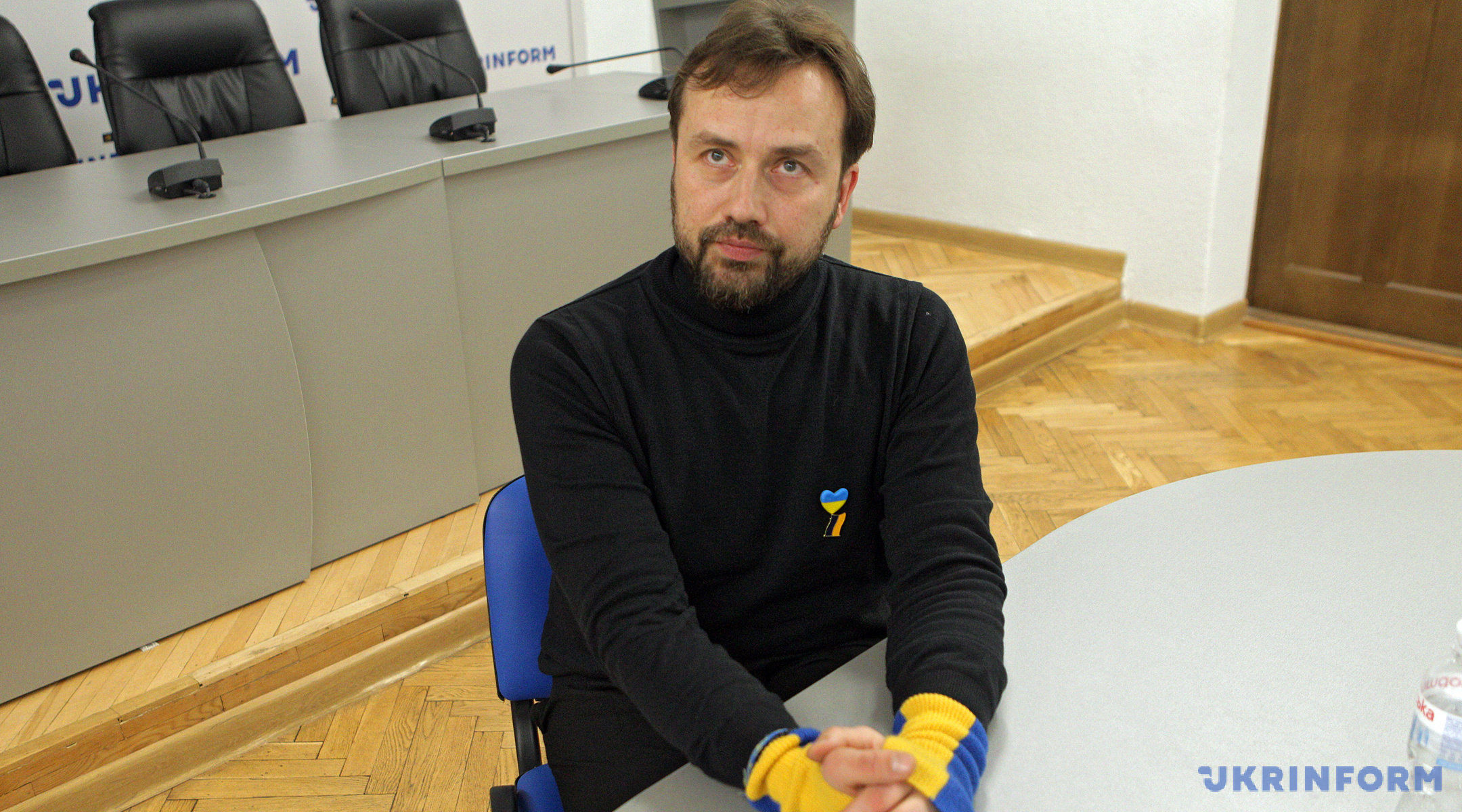 - Do you select works for performances yourself or with your team?
- I choose the works myself. We discuss everything with Dmitry (Kanovich), we are partners and our philosophy and goals are the same.
As for Sylvestrov, he is a composer in whose works I feel people. I feel what they say and how they believe, their feelings. I am learning, as all normal people are now learning from Ukrainians, the invincibility of spirit and how to be human, how to remain human after experiencing abuse and grief.
One man who housed us in Izium has many dogs and it is important to him that every dog is fed, the cat is fed... He thinks, first of all, about animals, not about himself!
This is also what I saw in the news, when people refuse to evacuate from dangerous places and say that their parents and relatives are here and they cannot leave them... They do not think about themselves, but the Russians think only about themselves, and this is the biggest difference.
When they ask: "Aren't you scared?" of course, it's scary, but people are dying here, and we are brothers, we should also be with them. That's the thing.
- Darius, have you been to Ukraine before, before this year?
- Yes, I have. I performed three times in Dnipro and I was in Lviv. When there were direct flights from Vilnius to Kyiv, I arrived on Friday, gave a performance, and flew back to Lithuania on Sunday. Then I often flew like that.
I have friends among Ukrainian musicians, such as Natalia Ponomarchuk, head of the chamber orchestra at the Kyiv Opera. I played with her in Dnipro and even opened the season. During the war, she lived for some time in Vilnius. She has already returned to Kyiv.
Kseniya Bakhritdinova-Kravchuk, singer of the Opera Theater. In the spring, she and I prepared a repertoire of Ukrainian folk songs and in early May, we went with them to Kazakhstan to collect money for Ukrainians, and we collected quite a lot (smiles)! It was such a story... This was before their president (Tokaev) showed Putin... when he refused to support the war. Those concerts were for Ukrainians, but everything was directed in such a way that the performances were done by Americans with Lithuanians, because Ukrainians were not given anything there, not even halls for performances. But we were warned that during a performance in the Philharmonic there should be no actions in support of Ukraine, no "Glory to Ukraine!" slogans and so on, because we would be kicked out immediately. I wore for the performance a T-shirt with a well-known brand, with the inscription "Russian warship…", and... if you can't say it out loud, then I said it in a different way.
And now at each of my concerts, even if it is not a concert of Ukrainian music, there will definitely be one Ukrainian piece.
And next year, at every concert, I will show photos of what the orcs did in Ukraine, sell them, and transfer the funds to Ukraine, and thus help Ukrainians.
THOSE WHO BECOME FRIENDS NOW BECOME FRIENDS FOR LIFE
- More than 70,000 Ukrainian refugees live in Lithuania. How do Lithuanians treat them?
- Very good. The EU's first Ukrainian center for citizens forced to leave Ukraine opened in Vilnius. First Ladies Olena Zelenska and Diana Nausediene were there. Kseniya (Bakhritdinova-Kravchuk) and I opened this center. It's all about Ukrainian culture, all refugees can come there to study, receive help, etc.
We are trying to help more through culture. The most important thing a musician can do now is to talk about musical culture, play (the works of) composers, give concerts and tell what the orcs are doing here, and not to play Tchaikovsky, not to perform Russian works, etc.
- By the way, a few days ago the Seimas of Lithuania adopted a law prohibiting the propaganda of totalitarian and authoritarian regimes. In your opinion, is it correct, for example, to exclude Russian writers from school programs?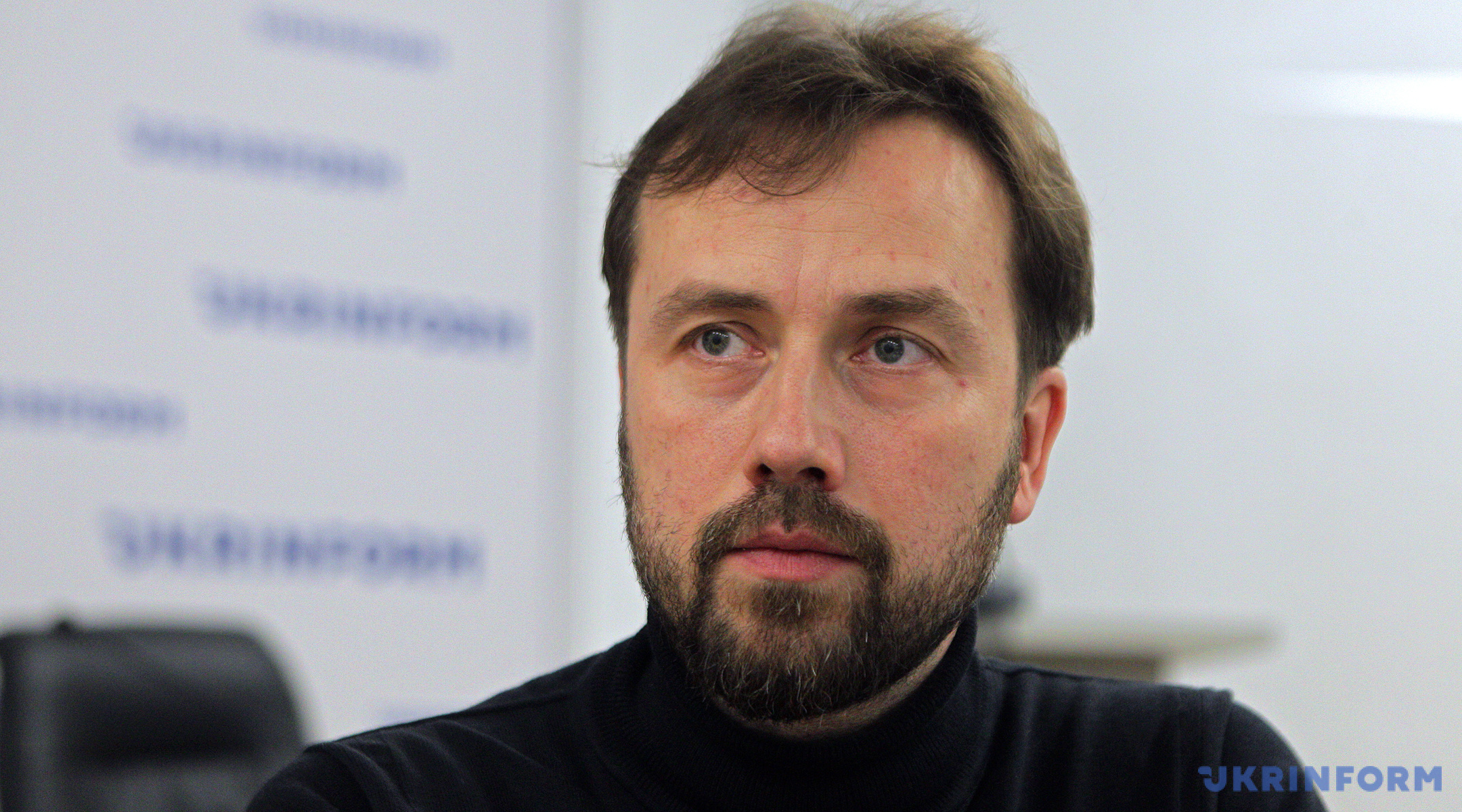 - I consider it all correct, it is necessary to remove them. There are no good Russians. TV channel Dozhd (Rain) was the last straw. Everyone thought that this was the opposition, the liberals, but what did they do? (since December 8, the broadcasts of the channel's programs have been banned in Lithuania, in particular, due to the depiction of Crimea on the map as part of Russia and a TV presenter calling the Russian army "our army," a possible expression of support for the Russian army - ed.).
We speak with the Russians on completely different wavelengths. There are no good Russians, and if there are, please show what they are doing. Two questions: "Who does Crimea belong to?" and then, if it passes, "Who does Chechnya belong to?" and all other peoples enslaved by the empire.
Therefore, it is now necessary to think so that the whole of Europe understands this. For example, the Italians in La Scala put "Boris Godunov" at the opening of the season! Well, why now, at this moment, do you need to play Russian music?! Mussorgsky? Well, why, for what?
We now play Ukrainian music. Brilliant music! Sylvestrov's songs and works are just something! We didn't know about it before, but when the war started, we started to look at who is who, and it turns out that the Russians have appropriated a lot of people who don't really belong to them.
For example, pianist Vladimir Horowitz comes from Kyiv, but he has always been called "a Russian pianist." First of all, he is a Jew, not a Russian, and he was in Russia only once! He stayed there for a while and immediately went to America, at the age of 18. And now everywhere, in all reference books and encyclopedias, he is called a Russian pianist. There are many Ukrainians who come from here, whose heart is from here, whom the Russians appropriated.
- Are you in touch with any of the Russian artists?
- After February 24, I cut off all contacts with the Russians and have nothing to do with them. There's only one Russian who now lives in Switzerland and took in a family of Ukrainian refugees.
Now, in wartime, those who become friends become friends for life. I can feel it.
Earlier, our communication was based on some benefit, now it has all changed. Now the face of a person is what we have here (points to the heart), and his music, and in general everything he does should come from the heart. And if you have a devil in your heart, then what kind of music, why is such music needed at all?
(Well-known Russian pianist) Boris Berezovsky proposed at the beginning of the war to turn off the electricity so that everyone in Ukraine could freeze. I had several (of his) records - I threw them all away and told everyone that I don't need him, what is his music for? Or Gergiev (Russian conductor Valery Gergiev who was dismissed from the post of chief conductor of the Munich Philharmonic Orchestra for supporting Russia's war against Ukraine - ed.)? So what is it? Who needs him? He is needed only by those whom he helps do business, that's it. Nothing more. Who is he? A person of art? No. Well, he is talented, okay. So what? What messages does he convey?
- Do you admit the possibility of your performance in Russia?
- No, it's impossible.
Well, except that if the Kremlin was blown up, then I would play there, in the ruins (laughs). (Darius initially said this off the record, but returned to these words after the conversation was over - ed.).
AFTER THE VICTORY, I WOULD LIKE TO GIVE AN ORCHESTRA PERFORMANCE IN KYIV ON THE MAIDAN
- Being interested in Ukrainian culture, you opened Sylvestrov for yourself. If you met him, what would you say to him?
- I believe that there will be such an opportunity, because he will see the musical performance that we did in Izium, and after that, we will be able to talk to him, I hope.
I want to thank him for his creative works, because the whole of Ukraine is in his music. Through his music, I feel this nature, I feel the kindness of these people, who are actually very kind, there are a lot of them. I feel everything... And when I have no words, I sit down and play. It was always like that, since childhood, when I felt unwell, I sat down and played. Music helped me and that's why I feel that now it is necessary to do it in Ukraine.
I would like to thank Sylvestrov for the honor of knowing him as a composer for whom the most important thing is what is in music. And I hear Ukraine in this music.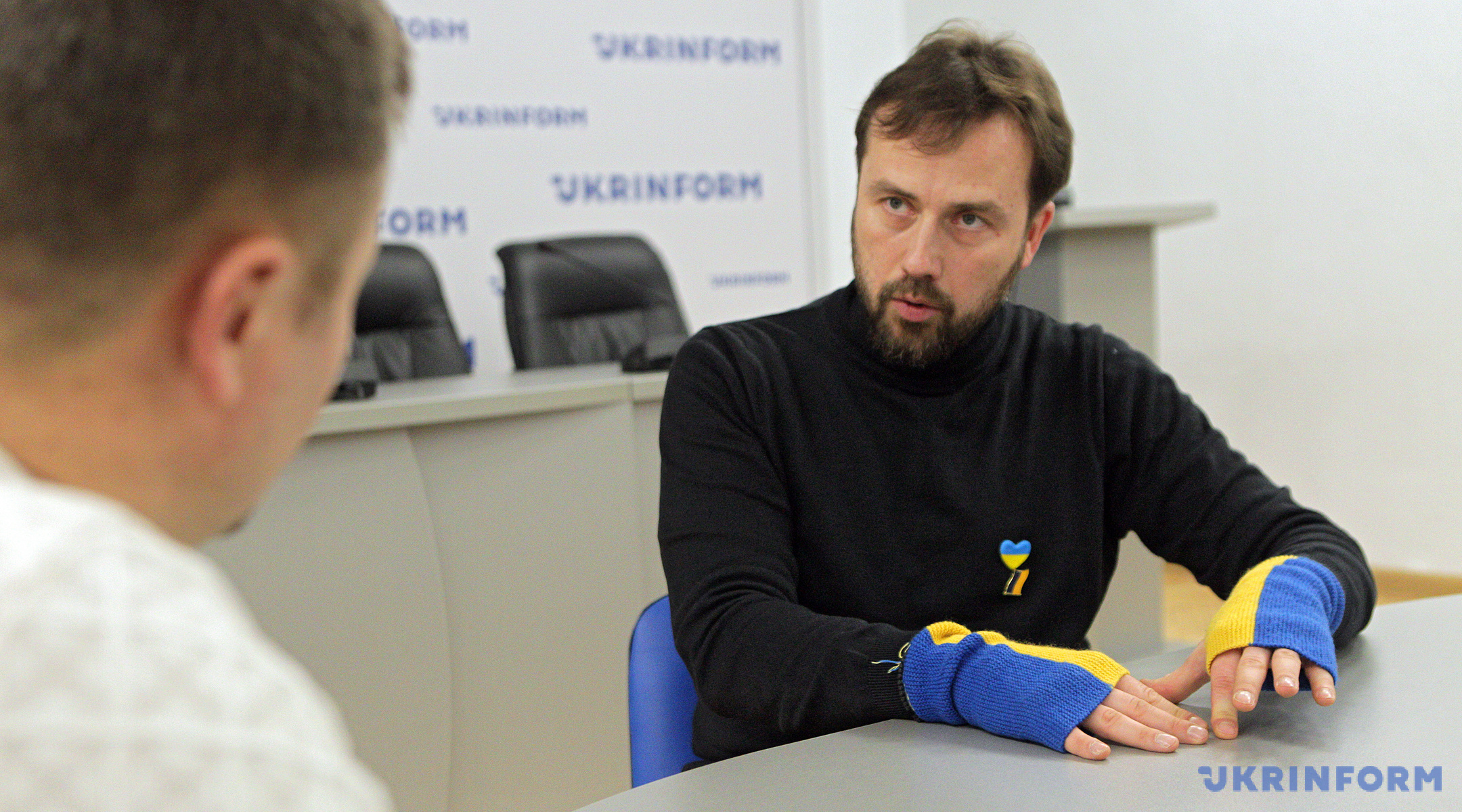 - Do you plan to continue performing in Ukraine? Where can you give your next concert?
- I would really like to play for the boys from Azovstal, who are currently in Turkey. Until the end of the war, they will not be able to return to Ukraine, and I would like to bow to them for what they have done.
I should also come on February 24, in any case.
Now I want to return home, hug my son, and only then make plans.
- Have you already thought about what piece you would like to perform after the victory of Ukraine?
- I thought about different locations, but it's hard to say right away. I don't even know the format - with an orchestra, without an orchestra, there are many different options and authors. Maybe Skoryk... I'll think about it.
- In which city would you like to perform?
- I think it should be the capital, Maidan Nezalezhnosti (Independence Square), an orchestra, a Ukrainian composition, or perhaps a Ukrainian conductor, but a non-Ukrainian orchestra. In order to show this friendship, the friendship of all the countries that believed and helped. Perhaps the collective composition of the orchestra, so that it includes musicians from all countries that currently support Ukraine, that would be a symbolic unity.
And the composer, of course, should be Ukrainian.
At the end of the conversation, Darius's colleague reminds him that they brought generators to Ukraine, and the maestro adds with a smile: "All Lithuanians who go to Ukraine this winter come with generators, so we also took one each and left them in Izium for our friends." And then, with the same smile, he returns to the question of a possible performance in Russia: "You know, put those words in the interview about a performance in the ruins of the Kremlin."
Volodymyr Sydorenko, Kyiv
Photo credit: Pavlo Bahmut