Christos Christou, the international president of Doctors Without Borders (MSF)
We strive to reach the temporarily occupied territories and continue our activities in Ukraine after the war
15.09.2022 19:26
The international humanitarian organization Doctors Without Borders (Médecins Sans Frontières - MSF) has existed for more than half a century, saving millions of lives. Doctors Without Borders operates around the world, providing free humanitarian and emergency medical assistance to the population affected by armed conflicts, famine, epidemics, forced migration, and natural disasters in more than seventy countries of the world.
With the beginning of Russia's large-scale armed aggression against Ukraine in February, Doctors Without Borders expanded its activities in our country and now operates in most of its regions.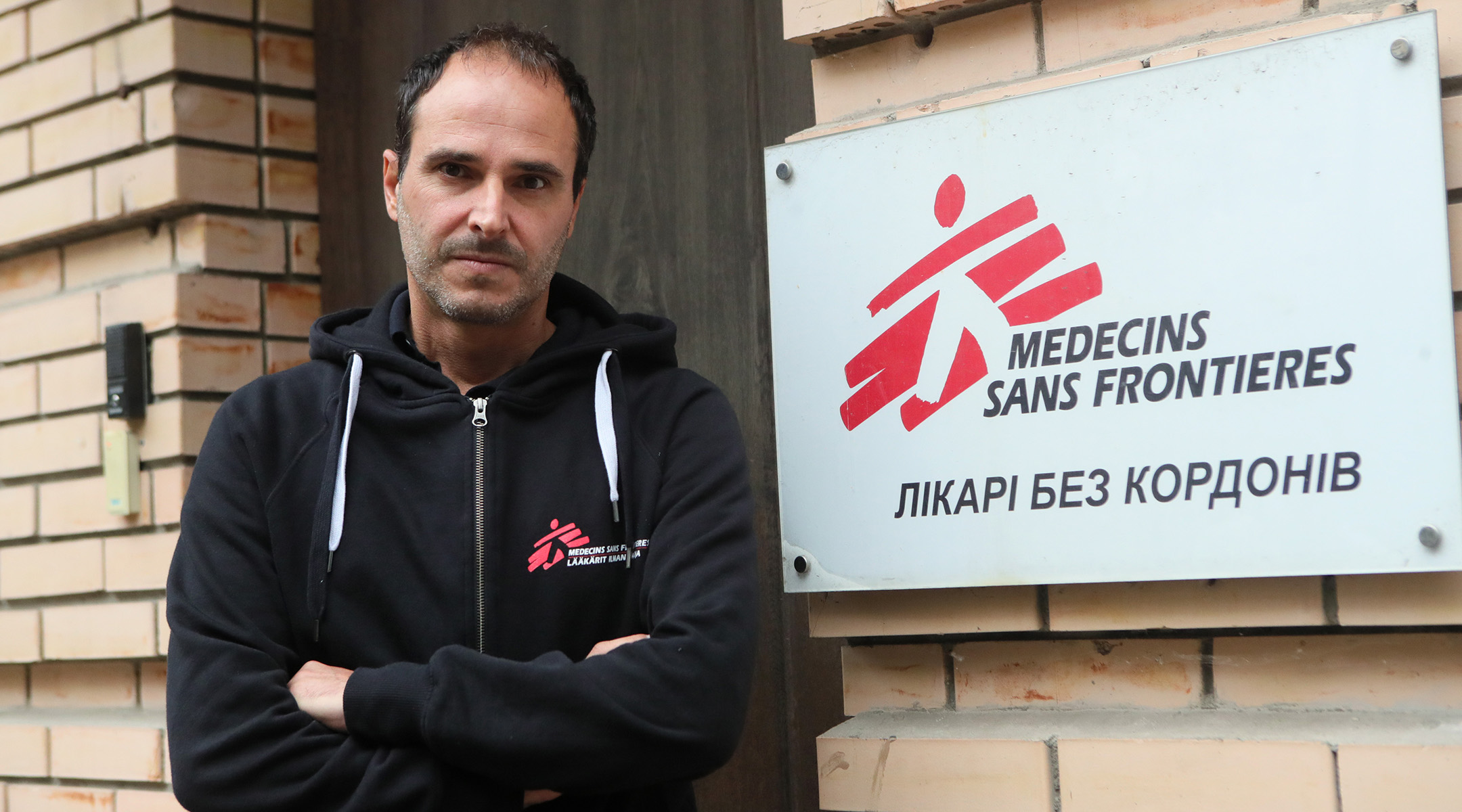 In an interview with Ukrinform in the framework of a ten-day visit to Ukraine, the international president of MSF, Christos Christou, talked about the already implemented and new projects, about the difficulties and unique experience, about the intention to expand its activities in the temporarily occupied territories.
MORE THAN 600 REPRESENTATIVES OF "DOCTORS WITHOUT BORDERS" WORK IN UKRAINE
- Mr. Christos, what is the main purpose of your visit to Ukraine? Which regions have you already visited?
- My visit started on the 7th of September, I have already visited most of places of our activities, both in the west and in the east. We started with the work of a reception center in Ivano-Frankivsk. Then, there was a medical evacuation train, operating in collaboration with the National Railway Company of Ukraine.
We visited Dnipro and Zaporizhzhia. We had an opportunity to meet with small volunteer groups and NGOs there. We came very close to current front line. We now have activities in Kostyantynivka hospital (Donetsk region – ed.). We are deploying our activities in cooperation with this hospital's authorities. On our way back from Dnipro to Kyiv, we visited our other projects here. It is rehabilitation of wounded people, who needs physical therapy and mental health support.
As MSF, we work very closely with volunteers' network in Ukraine to provide the medical assistance in war-affected areas. We are trying to treat patients with chronic diseases, to provide basic needs to them. We support elderly people. We have already evacuated wounded people, small children from orphanages in the east, and people who need social care. We know that some territories are non-government-controlled, and we try to reach these temporary occupied territories.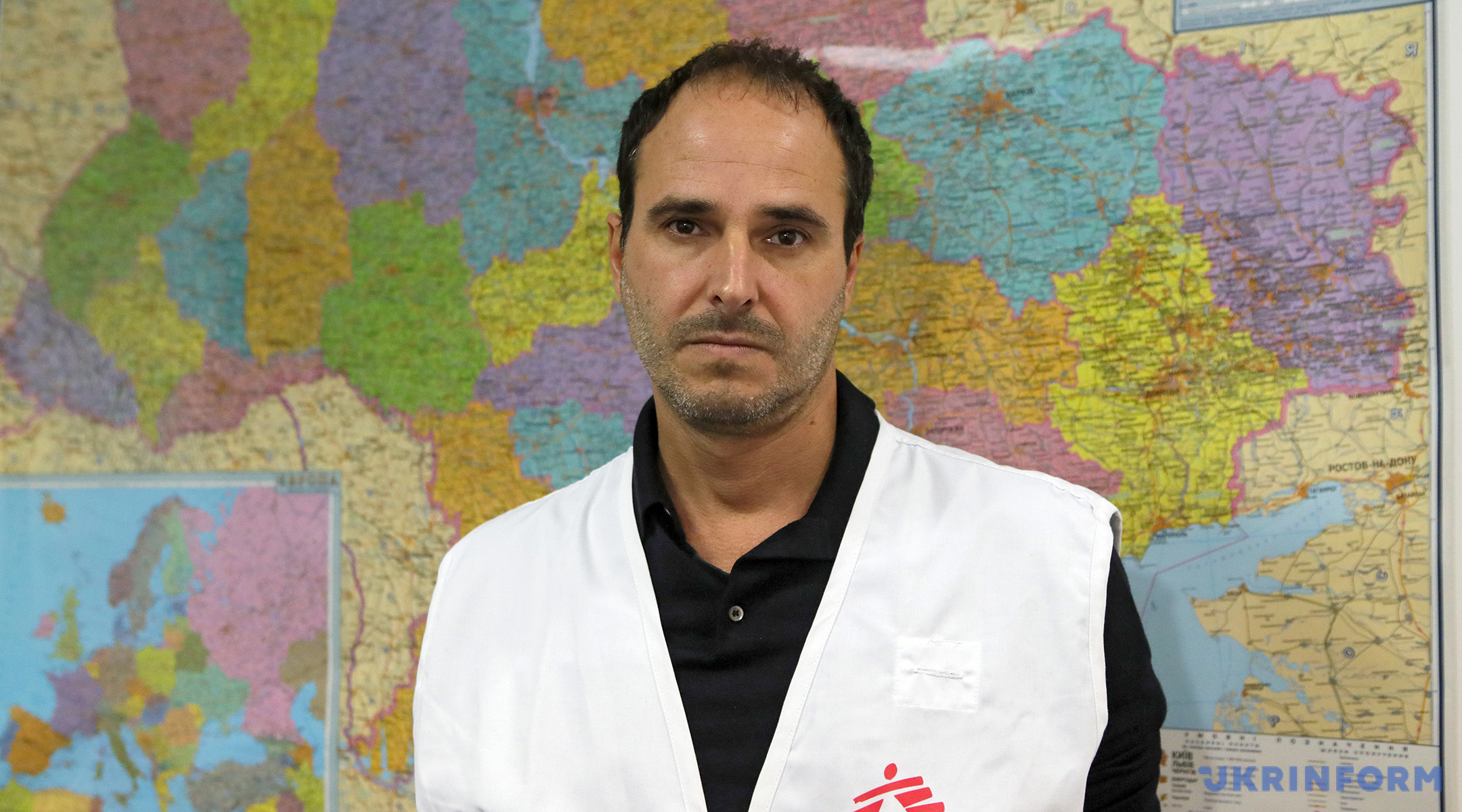 - What do you do at these reception centers?
- These centers accept internally displaced people and we try to provide these people with essential needs - first of all, it is supply of medication, as people often don't have access to necessary drugs. Also, we provide mental support and do this all over the country. Even if we mobilize all psychologists of Ukraine to support these people, it will not be enough. Of course, the needs of reception centers differ from one to the other. We act based on these needs.
- How many representatives of MSF are working in Ukraine today?
- We have more than 120 internationally mobilized people. They came from all over the world. We also managed to mobilize 500 Ukrainian colleagues. Among them are internally displaced persons. I will never forget the story of one our colleagues who worked at the university and who ran away from shelling together with her students. And moving through the border to leave the country she found a poster of MSF with explanation how to join the organization. And she joined us, and now works with us.
- Are your people work all over Ukraine?
- We are represented in most regions of Ukraine. We work in Dnipro, Ivano-Frankivsk, Kharkiv, Kyiv, Odesa, Lviv, Mykolaiv, Poltava, Pokrovsk, Zaporizhzhia, Zhytomyr, Kostyantynivka and others. And every day we see new places which we need to reach as long as it is safe for us. And I would like to emphasize that the safety comes first. We don't act on the front line. We try to be close to the front line as much as possible but where it is safe for us.
- As you mentioned, MSF intents to expand the mission in the temporarily occupied territories. How do you intend to implement this?
- We have already sent a request to Russia. I also will keep trying to visit Moscow. So far, we don't have a response, but we hope we will have it soon. Our 50-years' experience as MSF shows that we always need to negotiate with all sides so that to reach our aims. This week we receive very positive signals from Ukrainian authorities and very productive cooperation.
- Where does MSF raise funds for its activities and how much has it been raised for Doctors Without Borders in Ukraine?
- MSF has 65,000 people working nowadays all over the world. We get donation support from more than 7 million individuals. We don't get any funds or financial support from any governments, institutions or EU. We are relying on the generosity of people who believe in MSF. When this conflict has started and turned into the war, we asked to donate more. We tried to allocate received funds proportionally. The amount of funds we have already spent in Ukraine are significant. But what is even more important that we also try to mobilize human resources. People from all over the world are interested to come and help Ukrainians.
- How me or others can become one of the MSF-family?
- We have paramedics, physiotherapists, nurses, pharmacists and many other specialties that support and make these medical activities possible. We have people who know how to manage human resources and logistics. From time to time, we open new positions and transparently communicate with Ukrainian society. And we really amazed how many people respond and want to join to MSF to help Ukrainians. It is also possible to collaborate with MSF and I want to highlight the importance of the volunteers and small local organizations here who tries to meet our needs. They are here from the very beginning, and they will stay here even when all big international NGOs may leave. It is quite unique what these people can do and do.
WE HAVE WHAT TO LEARN FROM UKRAINIAN COLLEAGUES
- What are the biggest problems MSF face in Ukraine? If it is possible, please range them…
- If to summarize all challenges every medical humanitarian organization can face here, first of all, it is very important to understand people's needs, which is not always easy. These are very basic things as shelters, access to food, essential medicine and basic healthcare services. We also take into account long-term needs. For example, physiotherapy should not be something luxury. Many people came from the east, they were wounded and needed physiotherapy especially after surgeries and amputations. And as I have already mentioned, psychological support is very necessary. We learn the experience from other conflicts and wars, in the Middle East, for example. And we have positive feedback from Ukrainian authorities and official representatives of hospitals.
- How the experience of other conflicts can be usefully applied in Ukrainian realities?
- First of all, it is a big challenge for healthcare system. It is not only in terms of infrastructure and the capacity, but also in terms of knowledge, medical personal readiness. Most of our European colleagues was not very familiar with war medicine on such a scale. MSF has a lot to offer but also a lot to learn. We work arm to arm with our Ukrainian colleagues and we can respond much effectively together for the benefit of people.
- What do you think is appropriate to learn from the experience of Ukraine?
First of all, it is how to manage mass casualties, how to prioritize needs of the patients, how the emergency department and damage control surgery should work in such conditions. We also learn from our Ukrainian colleagues, their passion and bravery, their resilience to all what have happened for the last 6 months. And this inspires all of us.
PEOPLE'S NEEDS FOR SUPPORT REMAIN AFTER THE END OF THE WAR
- Have you thought about what will you do after the victory?
- Of course, we think about it. Every war is different and unique. But what is common that when everything is over, people's needs for support after the end of the war are no less relevant than during the war. And we need to stay and meet them. We are really worried about what is not much visible now but becomes bigger and bigger problem with time. I am saying about long-term needs as mental health problems, the gaps of vaccines and following up of chronic diseases… We are ready to support but always, at first, we need an access to evaluate situation and needs before we come with proposals.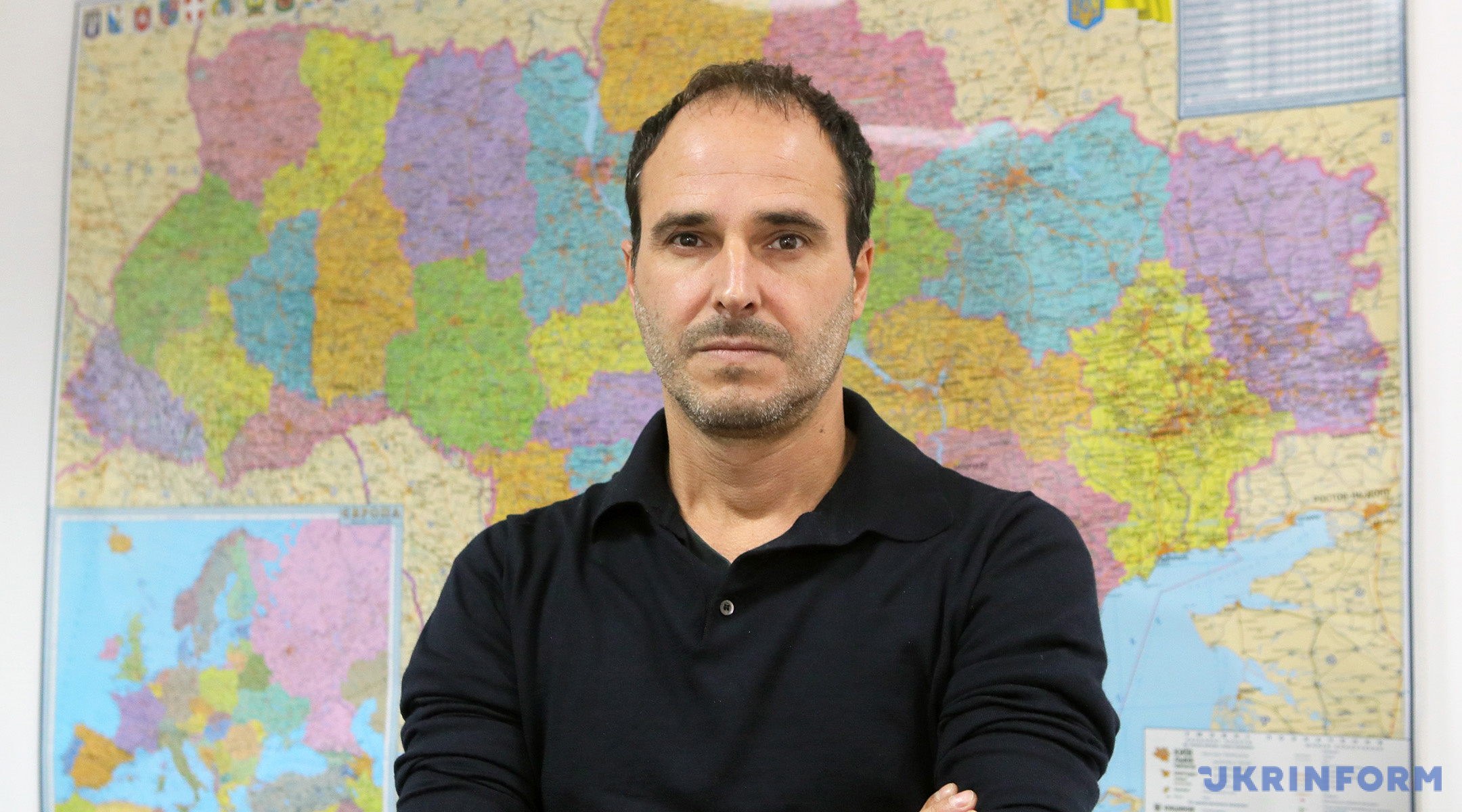 - Mr. Christou, you had a meeting with the Minister of Health of Ukraine. Did you agree about some new projects? What are you going to do in collaboration with the Ministry of Health?
- It was a very productive meeting. We highlighted the importance and very good practice of the medical evacuation train, the work with surgeons, who are very close to the front line, and importance of rehabilitation activities. But we came to Ukraine not to replicate or overlap the activities which have already happened. Now we will be exploring together new needs and how we can really support them. I also insisted that when, hopefully, the martial law is over, the Ukrainian authorities will enable us continue our work in Ukraine – so that our foreign doctors and medical personnel can enter the country, perform medical activities. We also discussed how it is important and possible for MSF to reach those people who live in the territories uncontrolled by the government.
IN ADDITION TO MEDICAL SUPPORT, OUR TASK IS TO KEEP PEOPLE HOPEFUL
- We mostly talk about the doctors who help and save lives of military and civilians. How can we help doctors so that they can work in such extremely difficult conditions and restore their strength?
- You are right. We know that and realize how important it is to look after our colleagues and ourselves. That is why we developed specific sociophysical support activities. We were discussing this with the directors of hospitals, and we need the personnel know about this as well. MSF is ready to share its experience in supporting those who themselves provide support. And I am happy that we provide trainings for medical staff of call centers. And we teach them how to take care of others and take care of themselves. These are very good practices.
- As a doctor who has practiced in wartime, what advice can you give?
- I really know how it is to look into the eyes of your patients filled with pain and suffering and how difficult it is. However, my advice to my people and all medical personnel here… We find ourselves many times in situations when we may feel that we don't offer enough, or we don't have much to offer to people. But we stand by them, we hold their hands, we express our empathy, and they are not alone. It helps a lot because it keeps them hopeful. No one should lose hope as a last resort. And this is what MSF is about - mobilizing people from all over the world and addressing the needs all over the world without borders. And our task, in addition to providing medical care, is to keep people hopeful, staying with patients, holding their hands and treating them with dignity. And this dignity is a beginning of everything.
Olga Budnyk