Harry Theocharis, Minister of Tourism of Greece
Ukrainians additionally need only negative PCR test to holiday in Greece from May 14
video 14.04.2021 11:00
As the summer tourist season soon begins amid the coronavirus pandemic, more and more countries are trying not to lose their vacationers again this year. Ukrainians now find it difficult to holiday abroad, as most popular countries have been closed for tourist purposes, and the low level of vaccination creates additional precautions. That is why the report that Greece will be the first Schengen country to receive tourists from third countries from May 14 has become encouraging news for Ukrainian citizens who are not afraid to spend part of the next "quarantine" summer abroad.
Ukrinform spoke with the Minister of Tourism of Greece, Mr. Harry Theocharis, about the prospects for entry and stay in the country for Ukrainian vacationers and learned why this summer "all you want is Greece."
GREECE CAN ALLOW TRAVEL FOR BOTH EU AND THIRD COUNTRIES
Question: Greece announced plans to open its borders to tourists from the EU and third countries on May 14. If this happens, it will be the first Schengen country to accept residents of third countries for summer vacation in 2021. Could you explain the conditions under which Greece opens its borders?
Answer: First of all, we have an integrated system. It's a system where we are planning to implement in many stages so as to keep everyone safe. So let me briefly explain those lines of defense.
The first is that before you come from Ukraine to Greece, you need either to be vaccinated and have a certificate issued by the Ukrainian authorities or to have a negative test before you come.
The second requirement is that when you come, you will be subject to testing. So we will have our teams. Not everyone will be tested, of course, but a percentage of people depending on the positive result we have a very sophisticated system that checks who is going to be tested and who is not, depending on what they count, and all those things.
The third line of defense is quarantine hotels. If you are found positive together with your family, you will be isolated for ten days to a quarantine hotel.
The fourth line of defense is that we are implementing very strict protocols in order to ensure that everyone is safe. We implemented them last year and we updated them this year to make a few changes. But effectively, the very successful protocols of last year that kept everyone, with no problems, safe will be implemented in the buses, in the hotels. Every person in the tourism ministry will be subject to those protocols. Of course, they have to be followed by our friends from Ukraine that will decide to come to Greece.
And finally [the fifth line of defense], we are building a wall of trust, a wall of immunity by vaccinating the personnel of the tourist sector. Everyone working in tourism – the drivers, the guides, the people serving in the hotels, etc – will be vaccinated as a priority, of course, as soon as we finish with the vulnerable – the vaccination of the older people, people who have illnesses.
Question: The so-called "unessential" travel to the Schengen area, which includes tourism, has currently been banned. What mechanism does Greece use to open its borders to countries that do not belong to the European Union or the Schengen area?
Answer: On the legal basis, we have checked this through. We are allowed to allow traveling and, of course, we will start with the European Union. We will gradually lift the restrictions on the way to May 14. We will lift restrictions with specific third countries. This is not with every third country.
Question: There will be some list, right?
Answer: Yes, of course.
Question: Do you know which countries will be on this list, in addition to Ukraine?
Answer: Of course, we will have Russia, Belarus, and other countries from the Middle East. We basically have the countries that are important for us touristically and, of course, Ukraine is a country where people like to come to Greece.
Question: So you state that Greece will be open to Ukraine from May 14, right?
Answer: Yes. I want to note that we always take into account the epidemiological situation. We always monitor the situation, we talk with our doctors, and they check all again and again. And they give us the green light, and we move on. So I cannot be 100% sure this year, because we have to check the epidemiological situation and in view of that we will make the final decision.
Question: So we can predict that after May 14, if the epidemiological situation worsens in certain third countries or in Greece, you can shut your borders?
Answer: We will try to take every measure not to create the problem for the market, of course. But at the same time, it's a dynamic situation. We will do what is necessary to keep all Ukrainians safe. This is our No. 1 priority.
Because we always put safety first, we were able to be much better than other countries in this crisis. So this is how we are operating, and we'll continue doing so. We will do it, however, with the minimum disruption for everyone. That's why we decided to choose a date where things will have progressed and there's a small risk of changes. May 14 is the date when we can project with confidence that things will go according to plan.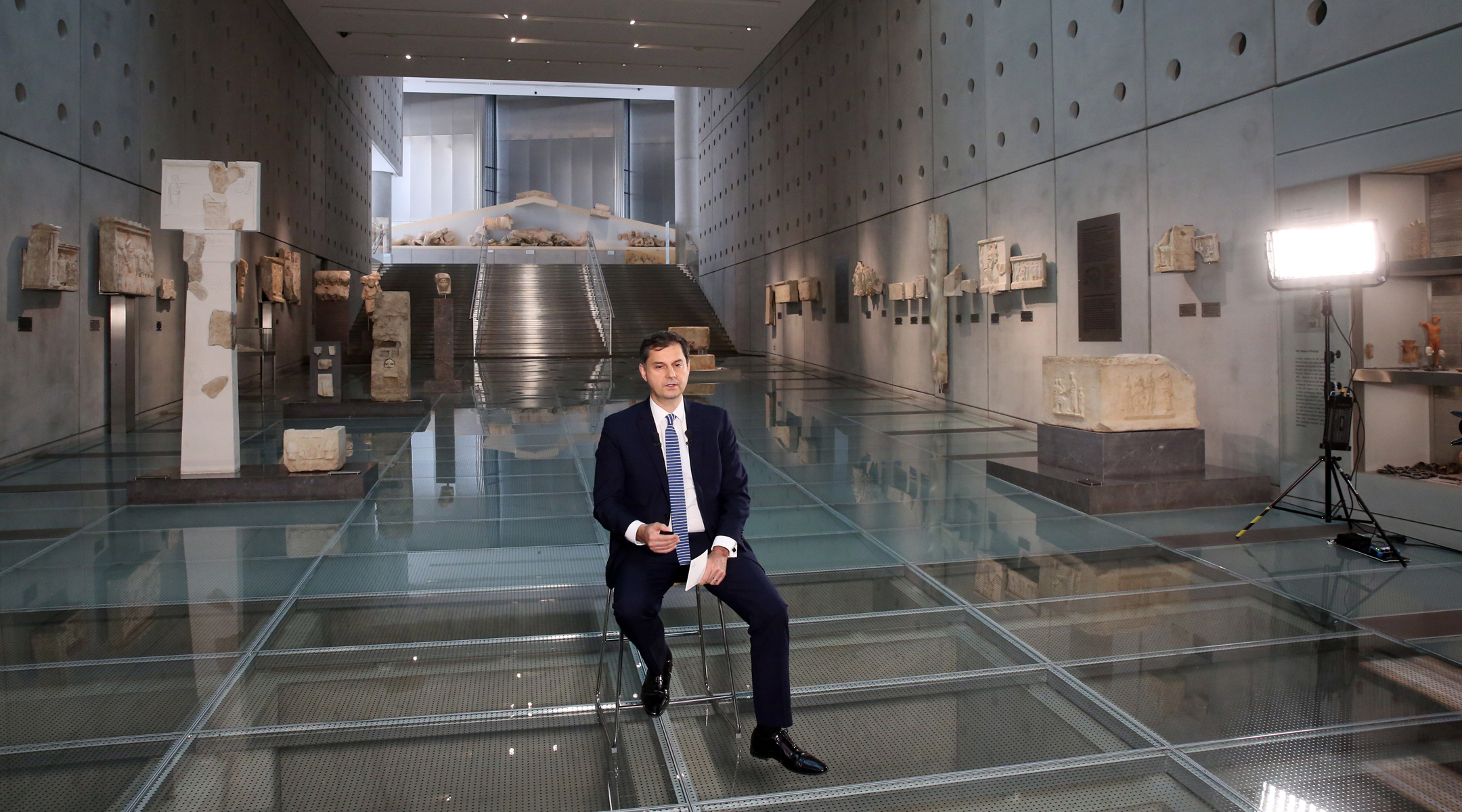 WE ARE DISCUSSING WITH UKRAINE THE POSSIBILITY OF SIGNING BILATERAL AGREEMENT ON VACCINATION PASSPORTS
Question: As part of the resumption of tourist travel, have you recently discussed with Romania the possibility of signing a separate bilateral agreement on vaccination passports before the introduction of "green passports" by the European Union? Are you considering reaching such an agreement with Ukraine?
Answer: We are already in technical discussions to understand the details on what kind of vaccination papers we issue, whether they are digital, who issues them, etc. So we gather all the information that is required in order to be able to accept those and be able to check them at our border. We will agree on those details, whether we will do it with the ministries exchanging letters or will sign an agreement. It depends on the format, but the reality is the same. We will be able to accept Ukrainian people coming to our borders and, of course, hopefully, Greeks that want to come to Ukraine. We have mixed marriages, we have people who have ties between the two countries and we want to allow these people to be able to travel.
Question: A vaccination passport has not yet been formally approved in Ukraine. Will Greece accept certificates issued by Ukrainian medical institutions? We now use the CoronaVac and Covishield vaccines. Will these vaccines fit?
Answer: [Greece will accept] any certificate that is valid for the Ukrainian authorities. That's why we are waiting for the Ukrainian authorities to give us examples of those certificates so that we can check them at our borders. We are also aiming to accept third-party vaccines as well [those not approved by the European Medicines Agency]. We're compiling the list of vaccines that are being used in third countries, like Ukraine. We are hoping that our doctors will give us the list that they consider acceptable. Hopefully, this list will include all the vaccines being used by third countries.
Question: So Greece still needs a special document, like a formal vaccination document, from the Ukrainian side?
Answer: It has to have important details in English. It has to be English as well. This is why we are discussing this with the relevant authorities. Because, you understand, we cannot read documents in the language of every country whose citizens come to us.
Question: Do you plan to have this form by May 14? Do Ukrainian officials say it will be prepared soon?
Answer: Yes, the discussions are ongoing. Of course, we are exchanging information and I'm pretty confident that people will be responding at the correct time.
EXCEPT FOR PCR TEST, NO ADDITIONAL DOCUMENTS ARE REQUIRED FOR ENTRY
Question: Let's talk about documents. You said it would be necessary to present a vaccination passport, a negative PCR test, taken within 72 hours prior to arrival, or an antibody test.
Answer: As for the antibody test, we are still waiting for our doctors to tell us [whether it can be permitted]. We are hoping that during the summer we will be able also to accept an antigen test instead of a PCR test so as to bring the cost of travel further down. I cannot yet say when exactly this could happen. It could be from May 14. The basic plan is to try to ensure, without the risk, that an antigen test is allowed for as many countries as possible.
Question: Are there some special requirements for PCR tests? Should they be issued by certified laboratories?
Answer: Yes, they should be issued by credited labs.
Question: Where can I find the list of these laboratories?
Answer: I am not sure yet, to be fair. I think that there is an international list of labs that are credited with the right, procedures to perform those tests.
Question: Is it necessary to have extra documents, for example, booked apartments, accommodation, insurance?
Answer: There are no extra documents. You don't even have to bring your smile because we guarantee that we will give you a smile when you go, when you leave Greece. Of course, you need to have a passport, anything else that you need in any other year, plus a PCR test or a vaccination certificate.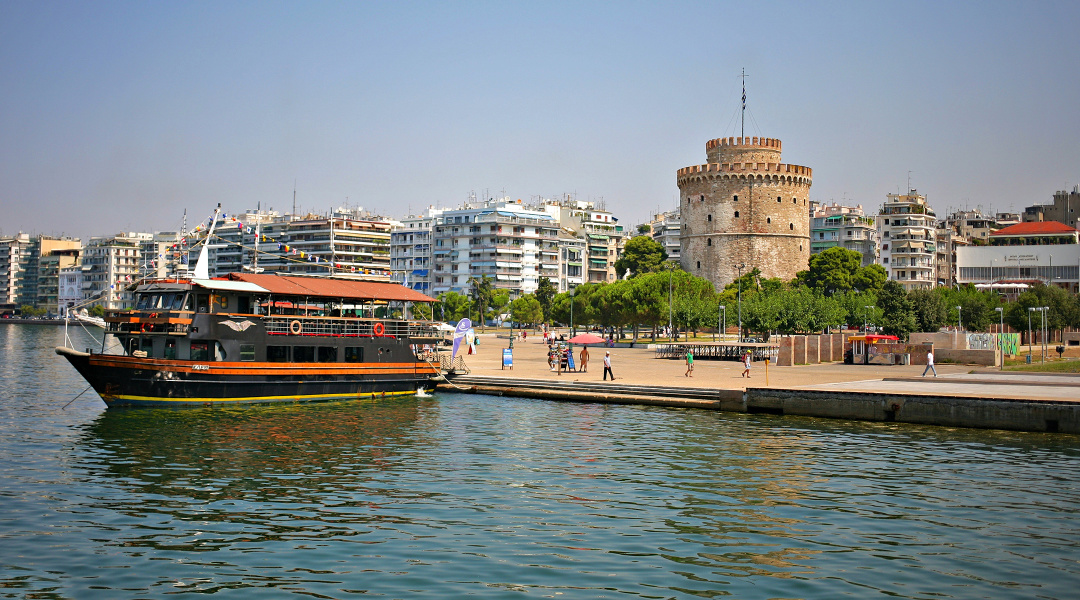 "ALL YOU WANT IS GREECE!"
Question: Let's talk about children, because summer vacation is mostly family vacation. What is the minimum age for kids to present a PCR test?
Answer: We discussed this at length with our doctors. Apparently, the discussion about the kids has changed since last year because it seems that the kids spread the disease a lot. So the minimum age they have decided on is five years old.
Question: If a parent gets COVID-19 during his or her stay in Greece and this parent is isolated to another hotel, is the whole family isolated?
Answer: Yes, the whole family.
Question: How long will Ukrainians be allowed to stay in Greece after entry? And, accordingly, will it be necessary to "renew" the test for coronavirus every ten days, for example? If yes, which test is needed and where can it be obtained?
Answer: There are no other limits that are normally used here. You can stay as long as you could stay in 2019, for example. There are no extra limits. And there is also no need to take another test. You have to take it only if you have symptoms.
Question: Are you planning to open borders for travel organized by travel agencies or will you also allow independent trips with apartments booked, for example, on Booking.com or Airbnb?
Answer: We will open our borders for all types of travel: both for travel agencies, and for independent travel, as was the case in previous years.
Question: What about insurance? Last year and this year, Greece pledged to cover health insurance for tourists who get infected with coronavirus while on holiday in your country. Does your insurance cover additional expenses during the illness, such as food or extra days of stay at the hotel?
Answer: You have access to our national health system as if you were a Greek citizen. As far as COVID is concerned, if you have symptoms and you need to be tested, you are tested and it's free of charge. If you need to go hospital, you go to hospital and it's free of charge. Our health system is at your service, just like it is with Greeks.
The insurance does not cover any extra stays or anything else you might need. But our isolation hotels will be if there are places used to host people that need to stay. So in some cases, we might use those.
Question: So I can say that you recommend Ukrainians buy some extra insurance?
Answer: I think this is the best way to have a piece of mind that anything that might happen, you are covered.
Thank you for clarifying the picture of a holiday in Greece for Ukrainian readers.
Answer: We miss our friends from Ukraine, and we want to see your friendly faces again. We assure you that we in Greece are waiting for you with open arms, but we also do it in ways that suit both parties. That is why the slogan of this year's season is "All you want is Greece!" (speaks Ukrainian, smiles).
Great! I hope you will see a lot of Ukrainian tourists this summer.
Oleksandra Fedorchuk, Ukrinform