Alina Stremoukhova, Ukrainian tourist who gave birth in Netherlands due to lockdown:
Whole Dutch hospital helped me give birth
21.07.2020 18:00
She first became a mother in the midst of the COVID-19 pandemic. The childbirth of Ukrainian tourist Alina Stremoukhova began in her sixth month of pregnancy in the Netherlands. A 28-year-old pregnant Ukrainian woman decided to visit her mother, who has been living in the Netherlands for almost ten years. A week later, she learned at Amsterdam Schiphol Airport that her flight to Ukraine had been canceled due to coronavirus. According to Alina Stremoukhova, panic, stress and fear of the unknown led to preterm birth. Dutch doctors managed to prolong the pregnancy as much as possible and her son was born in the eighth month.
Alina Stremoukhova told in an exclusive interview with Ukrinform about how much it costs to give birth in the Netherlands, for what you can be fined 40 euros, and why almost two dozen rescuers took a pregnant Ukrainian woman out of the window into an ambulance.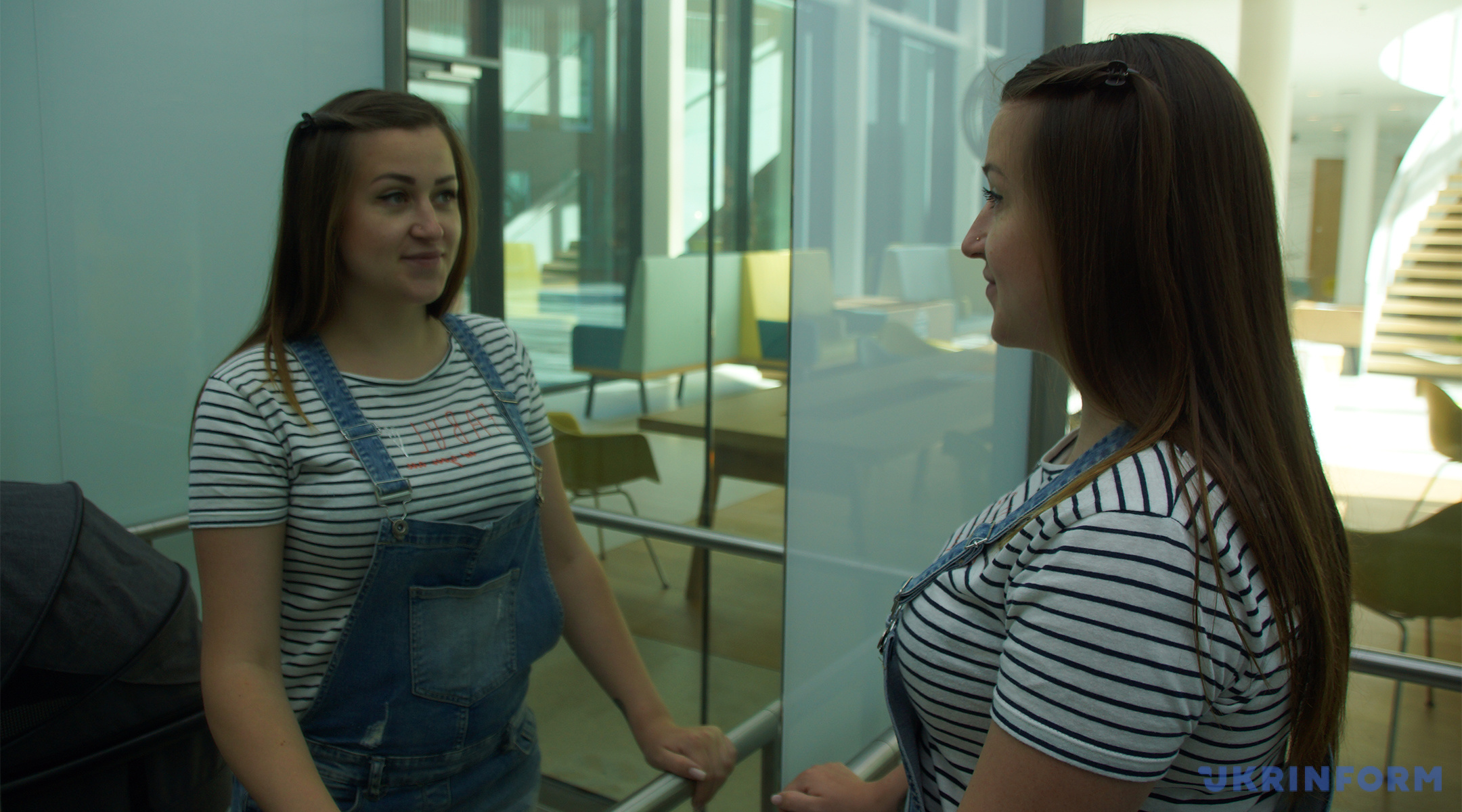 RESCUERS, SPECIAL OPERATION, AND PRESERVATION OF PREGNANCY
Question: Alina, first of all, I congratulate you on the birth of your son. How did your story begin? How did coronavirus turn the visit to your mother in the Netherlands into a whole special operation with rescuers and childbirth? Why couldn't you return to Ukraine?
Answer: My story began with the fact that at that time I was in the 25th week of pregnancy. I decided to visit my mother before childbirth. Then she had to come to me and helped me give birth. I didn't know when I would be able to visit her in the Netherlands next time, because I would already have a child, so I wouldn't be able to travel soon. I consulted with my doctor, and she told me that everything was fine, that I could fly, and I did so. I had to fly for a week. I bought a round-trip ticket right away, it was in March.
I arrived in the Netherlands on March 9 and had to fly back on March 14. The airline apologized a day or two later saying that the flight had been cancelled (it was Turkish Airlines). They offered me two other dates - the next day or the day after - when I could fly to Ukraine. When I arrived at the airport in Amsterdam, I learned that I could not fly. This time the flight was not canceled, but I could not return to Ukraine. I was asked at registration if I had a Turkish passport. I said no. At first, I did not understand why they asked me about the Turkish passport. When I started to understand the situation, it turned out that I could not fly. I had to change planes in Turkey, but the flight from Turkey to Kharkiv had already been canceled. That is why only people with a Turkish passport could fly on board this plane, which was heading to Turkey.
A few days later I learned that there was a special flight from the Netherlands to Ukraine, but there were no longer available seats. So I decided to book a ticket from Dortmund to Kharkiv. The flight was scheduled for April 5. As the situation was constantly changing due to coronavirus, the flight was canceled too. Wizz Air returned the money.
Question: After Wizz Air canceled the flight, you started writing on social media and gathering people around you who also wanted to return to Ukraine. You were ready to go to Kharkiv by bus, by car, and to fly through Minsk. When did you start to panic? Why didn't you consider taking the opportunity to return to Ukraine on a special flight, for example, on March 21 or 24?
Answer: I didn't know that there were several special flights. I didn't have time to buy a ticket for the first one. I also had a ticket from Dortmund to Kharkiv, so I didn't think about looking for options until this flight was canceled. Then, together with other Ukrainians, we began to actively unite to return to Ukraine via Minsk. My panic and stress started when I realized that I could not fly out for the first time at the airport. My first thought was: 'How long will this lockdown last?' After all, I needed a medical examination. I was registered in a Ukrainian hospital. I had to do an ultrasound, there was a lot of everything, and naturally, I started to worry because I did not understand how long it would last…
There was different information everywhere. My relatives and friends shared one piece of information that was voiced in Ukraine, there was another piece of information here, and the third piece of information was on the Internet. My mother and I then started contacting [Ukraine's] consular office in the Netherlands. Then they told me that there were special pages on Facebook, for example, one of them within the program called "Protection." There were also other pages used by all those who did not fly out and looked for options to return to Ukraine. That's how I learned that I could return through Belarus. I began to worry about how I would fly alone through a foreign country, especially Belarus, and how I would then get to Kharkiv from there.
I am generally an alarmist – I was one even before pregnancy. And then I panicked even more. All that uncertainty was very scary for me. It was not clear how long it would last, and let doctors in the Netherlands forgive me, but I was even afraid to assume that I would have to give birth here, in a foreign country, without insurance, during the pandemic. This is my first childbirth. I started to panic and gather groups of people so that we could somehow look for options together and could leave. We considered flying to Minsk. Then they started looking for a way for everyone from Belarus to get to their city in Ukraine. It was a flight from Amsterdam to Minsk, and from Minsk we already needed to find transport to Ukraine. And at some point, my waters broke. Doctors said (I passed the tests later) that it happened because I was nervous and stressed out. When my waters broke at night, we called an ambulance. Doctors did not let me fly or go anywhere, because there was already a threat.
Question: What was the month of pregnancy?
Answer: It was already the 28th, 29th week. This is the end of the sixth month.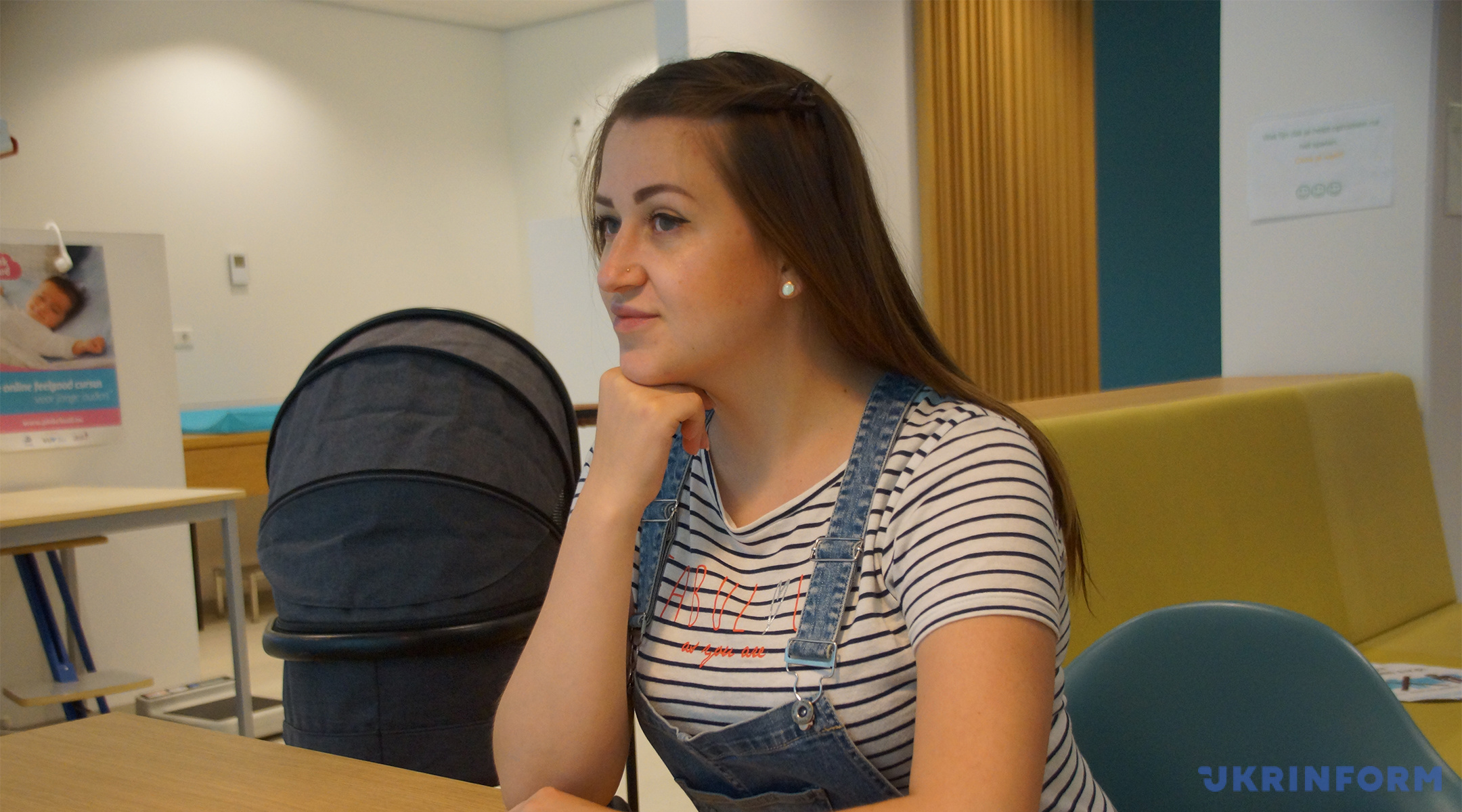 Question: When you realized that you were giving birth, you called an ambulance, but rescuers also arrived. What is the story with a special operation "a pregnant woman through the window?"
Answer: Oh yes, not only me but also doctors from Amsterdam and Zaandam will remember my first childbirth - doctors who preserved my pregnancy, those with whom I gave birth. I think they will remember me and [my son] Tykhon for the rest of their lives. He and I are incredibly grateful to them for everything they have done. You asked about the ambulance. It arrived very quickly, just incredibly quickly. We told them by phone what had happened. The ambulance arrived. There were three people. They came in masks and overalls due to coronavirus. Then another doctor arrived, because I was pregnant. She examined me and said that I needed to go to a special medical center in Zaandam so that they examine me there and decide what to do next because my waters did not break completely, but I could start giving birth at any time.
I was forbidden to get up at all, even to sit. I just had to lie down and not get up. The doctor called someone for consultation, and then they called rescuers. The rescuers arrived. I think there were about 15-20 people. They carried me from the second floor across the balcony on special stretchers so that I would not move or get up. It was a whole special operation. I did not walk for a second. When I was taken to the hospital, I also could not move there on my own. I was taken to the center in Zaandam, where they examined me, checked everything, consulted and decided to send me to Amsterdam. There is a center there where premature babies are born before the 32nd week. There is special equipment for such kids, qualified staff, and I had to stay there. They decided to preserve my pregnancy so that I could carry the baby as long as possible. I had to lie down and not get up until the 32nd week.
Question: What were the conditions in the ward? You couldn't get up at all?
Answer: Yes, I had a special button near the bed. There's light, and bed adjustment, and an emergency call to the medical staff. I could only move around the ward, go to the toilet, or take a shower. And there were buttons everywhere if I suddenly feel unwell.
Question: Were you alone in the ward or were there neighbors? How did the medical staff treat you?
Answer: First of all, the Dutch care about children. They were first interested in the condition of the child. The ward was just wonderful, the staff was incredible. They came to me several times a day. I can't even count how many times. They constantly asked about my condition. The most amazing thing was that everyone paid attention to me. Even the cleaners were not indifferent. Everyone asked me if I felt comfortable because I'm in a foreign country, I don't know their language. Doctors hired an interpreter to make everything clear. Before doing any procedure for me, I was asked for permission. They explained to me what they were going to do, and why. They all were very caring, very warm people. All who came to my ward had a smile on their faces despite their mood.
There were two beds in the ward. Most of the time I was alone in the ward, I generally stayed there for a month, but from time to time I had neighbors. They transported one woman who had a caesarean section. Later there was another woman who stayed for a few days and was then allowed to return home. Interestingly, only one person could visit me due to coronavirus. It was my mother, and no one but her could come to me.
Question: How did the medical staff treat pregnant women because of coronavirus? Were they dressed in coveralls?
Answer: No, everyone was dressed in usual medical uniforms and wore masks. There were sanitizers everywhere. I had sanitizers all over the ward. Doctors constantly treated their hands with antiseptic. There were also about three packs of gloves in the ward.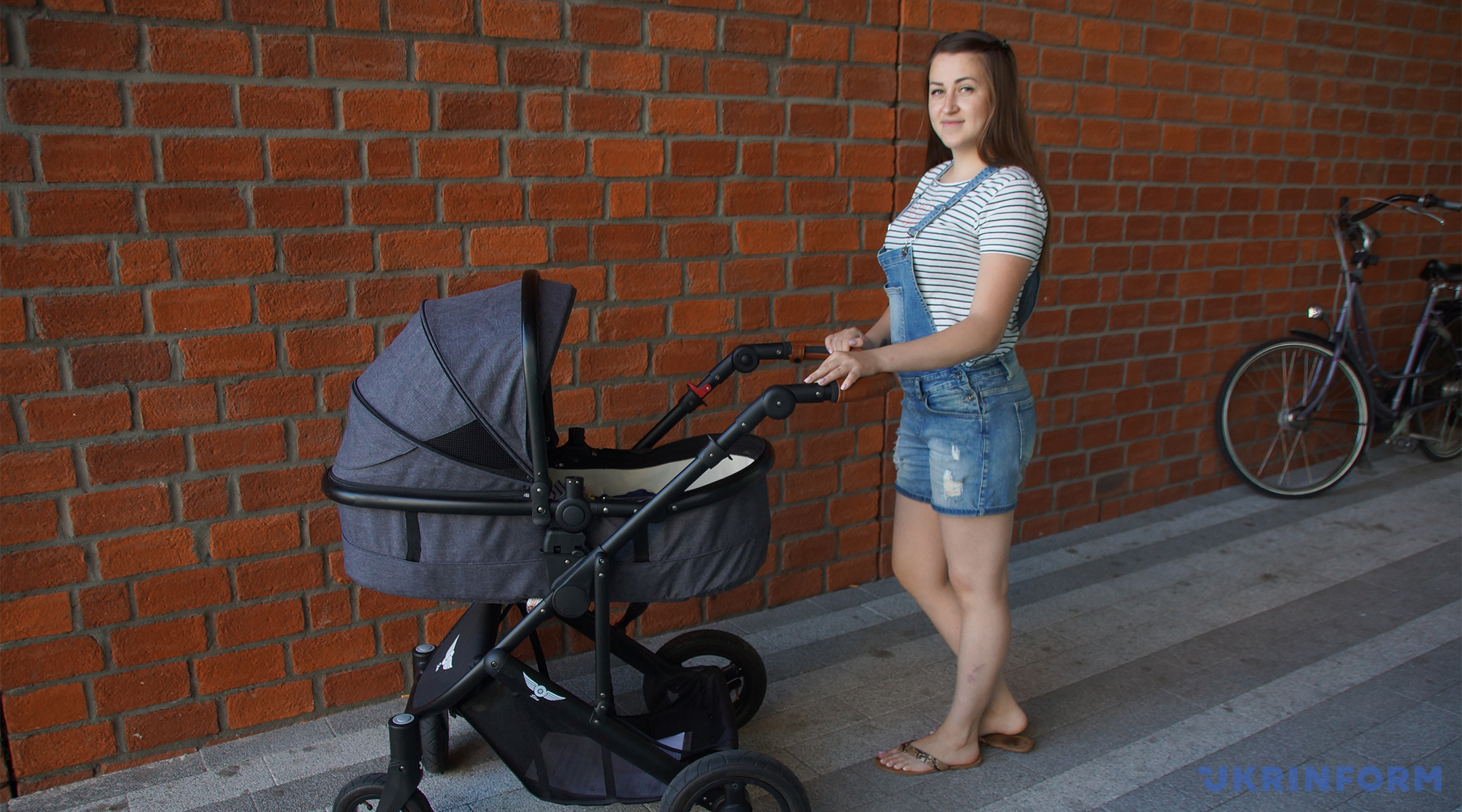 Question: You said that you communicated through an interpreter. Was it a specially hired person?
Answer: No. They called an organization. It was in telephone mode, not from a mobile phone, but there was a special phone that was used for communication and translation.
FEAR OF EATING AND 10,000 EUROS FOR CHILDBIRTH
Question: Your mother said that at first you were very worried about your child and then about the cost of such conditions. Is it true that you were even afraid to eat local food because you thought there might be a separate bill for it? What amounts were mentioned?
Answer: Yes, I thought that food could cost extra money, and I was afraid to eat. As they said, a day of stay per person, including all the procedures, costs on average 500-800 euros, if there is no insurance. Of course, when I heard this, I thought, 'Oh my God, my salary in Ukraine was 300-400 euros before maternity leave.' I understand that I'm lying here, and it's more than my salary. Naturally, I was worried, nervous. When I found out how much childbirth costs for a person who does not have insurance - it's about 10,000 euros - I did not even want to translate how much it is in hryvnias. I understood that neither I nor my family could get this money anywhere. Of course, I was afraid and worried, and all the staff calmed me down. I even cried there.
Everyone kept asking me to think about my child. I thought about the baby, but how can I not think where to get such money for it all. The transfer of the ambulance from my mother's house, where I was, to the hospital cost 450 euros and there was also transfer to another hospital. In total, we were charged 1,200 euros for travel from home to the hospital in Zaandam and then from Zaandam to the hospital in Amsterdam. I was very worried. I was also worried about my son. I constantly googled on the Internet about the 30th week of pregnancy: what changes in the baby, how it develops.
Question: For how long did the doctors manage to prolong your pregnancy?
Answer: They helped me preserve my pregnancy in Amsterdam for another month. I was transferred to Zaandam in the 32nd week. That is, I spent a month in Amsterdam. I was told that my labor could begin in 10 minutes, as well as in the 9th month. They constantly watched the baby develop and told me to preserve the pregnancy as long as possible, but, of course, the main thing was not to harm the baby. I was treated very carefully. They kept asking me if they could give me some water, both the doctor and the cleaner. Everyone showed an interest, everyone was very kind. I spent a month in Amsterdam. When the 32nd week came and I did not give birth, I was transferred to Zaandam, because they could have delivered a baby in that period of pregnancy, but they had the task of continuing the pregnancy. So I stayed in Zaandam for another week.
Question: And then the childbirth began?
Answer: On April 28, I began to feel pain in the lower abdomen, the contractions were already beginning. I was patient all night, and at 5 am I pressed the red button, and then I started giving birth. The pain was terrible. I was injected with an epidural. Doctors sat next to me, stroked my arm, calmed me down, called my mother, then calmed my mother, and organized telephone interpreting service. Everyone in the Netherlands helped me give birth. Just imagine how everyone worried and how incredible everything was. The whole hospital gave birth. My mother was with me. She was offered to cut the umbilical cord, but she refused due to fear. My mother said she had the feeling that she had given birth to her fourth child and that it was easier for her to give birth than to be present during my childbirth. My son was born on April 29, 2020 at 4:12 p.m.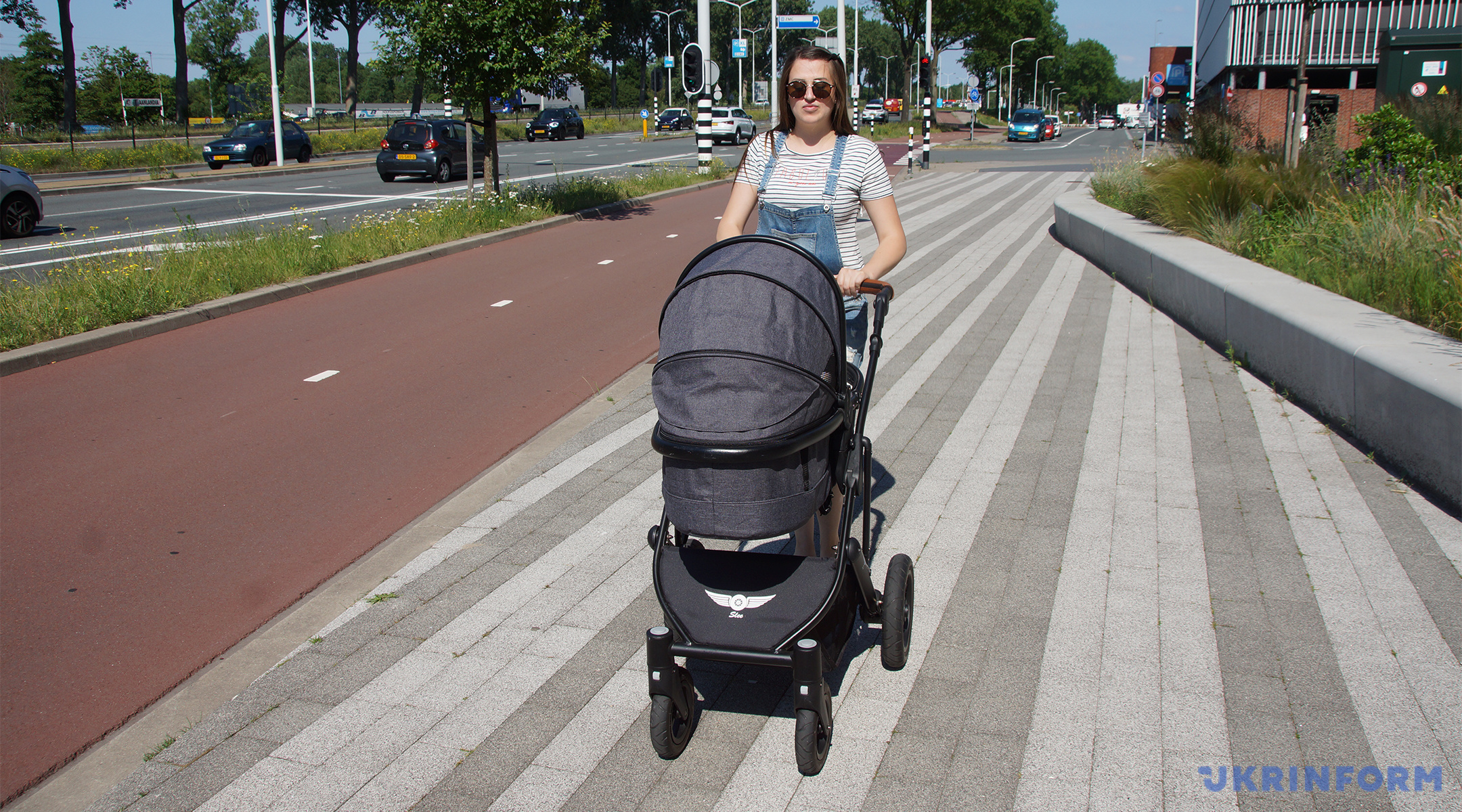 BORN UNDER A LUCKY STAR
Question: What was your son's height and weight at birth? How did he feel? What name did you give him?
Answer: When my son was born, he was already breathing by himself, without any devices, but he was lying in a special box after the birth. Here only weight is measured. I was asked if I had chosen a name for my baby. I answered yes. I talked to my baby all the time until I gave birth to him. I said every day, "My son, we need to hold on a little longer. Don't be in a hurry to be born: the longer you stay, the sooner we will be together. You will stay less time without your mother in a special box." And we succeeded. I chose the name a long time ago. We named him Tykhon. After birth, he was placed in a special box. Then we were with him. He was born weighing 2.21 kg. The doctors were shocked, because according to their calculations, it turned out that the child would be born weighing up to two kilograms. He was born in the first week of the eighth month. As I said, he was born and breathed on his own. Even when I was taken to the hospital, special drugs were injected into my leg to help open my lungs. I don't know, maybe it also helped. The doctors said that my son was a good boy, that he was born under a lucky star. Interestingly, premature babies are usually left here, and the mother can come to them after discharge, but they made an exception for me. The doctors realized my situation, took into account the fact that I was an alarmist and in what situation I found myself. You know, I'm incredibly grateful to each of them. They allowed me to stay with my child in the hospital.
Question: How did you feel after delivery? How was the financial issue resolved?
Answer: It was much easier for me after delivery. I talked to social workers, foundations, various services. Although I was told that everything would be fine, I could not help but worry at a subconscious level. I was constantly worried that I was a foreigner, where I could get such money, and how I could be discharged from hospital. I felt physically well, but my milk disappeared about a month later because of my nerves. I understand everything, but I just couldn't control my emotions. You are worried, even though everyone tells you that everything will be fine.
Question: So you could only calm down when you learnt that you would not receive a bill?
Answer: Yes, everything ended well. Many thanks to the Netherlands for everything. When I first got to the hospital, a social worker came to me. She talked to me through an interpreter and asked me to explain my situation: why I was in their country, why I was in the hospital now. She asked me a lot of different questions. I was checked. I explained everything. She listened to me carefully. A few days passed and the social worker returned again. When she came to my ward, they connected a special telephone interpreter and she explained to me that I should not worry, that there is an organization that is ready to pay for my childbirth and help me in this emergency situation in which I found myself due to coronavirus, that I will not even see those bills. They told me so. I couldn't believe it. But I was also told to send them all my tickets. Many thanks to the Embassy of Ukraine in the Netherlands for help. We really did not see the bills, but I was worried until the last moment and did not believe that such a miracle is possible.
Then another social worker came to me and said that they were ready to help me, even to buy a stroller, children's clothes, mixtures, to provide any help, but, of course, I refused. We bought everything we needed. I was constantly asked what I needed, how they could help me, because I, as a tourist, may not have the money for it. I couldn't even imagine that. I will be grateful to them all my life for their help, to this country in general, to our embassy and consulate. The consul was constantly in touch with me. They helped me with documents, in particular, the migration service, everything was explained, and my stay was extended. After all, I could not stay in another country for more than 90 days. The migration service responded and treated my emergency situation with understanding. I now have a large package of documents, including for my doctors in Ukraine. Dutch doctors described everything in detail as to what they did with the child.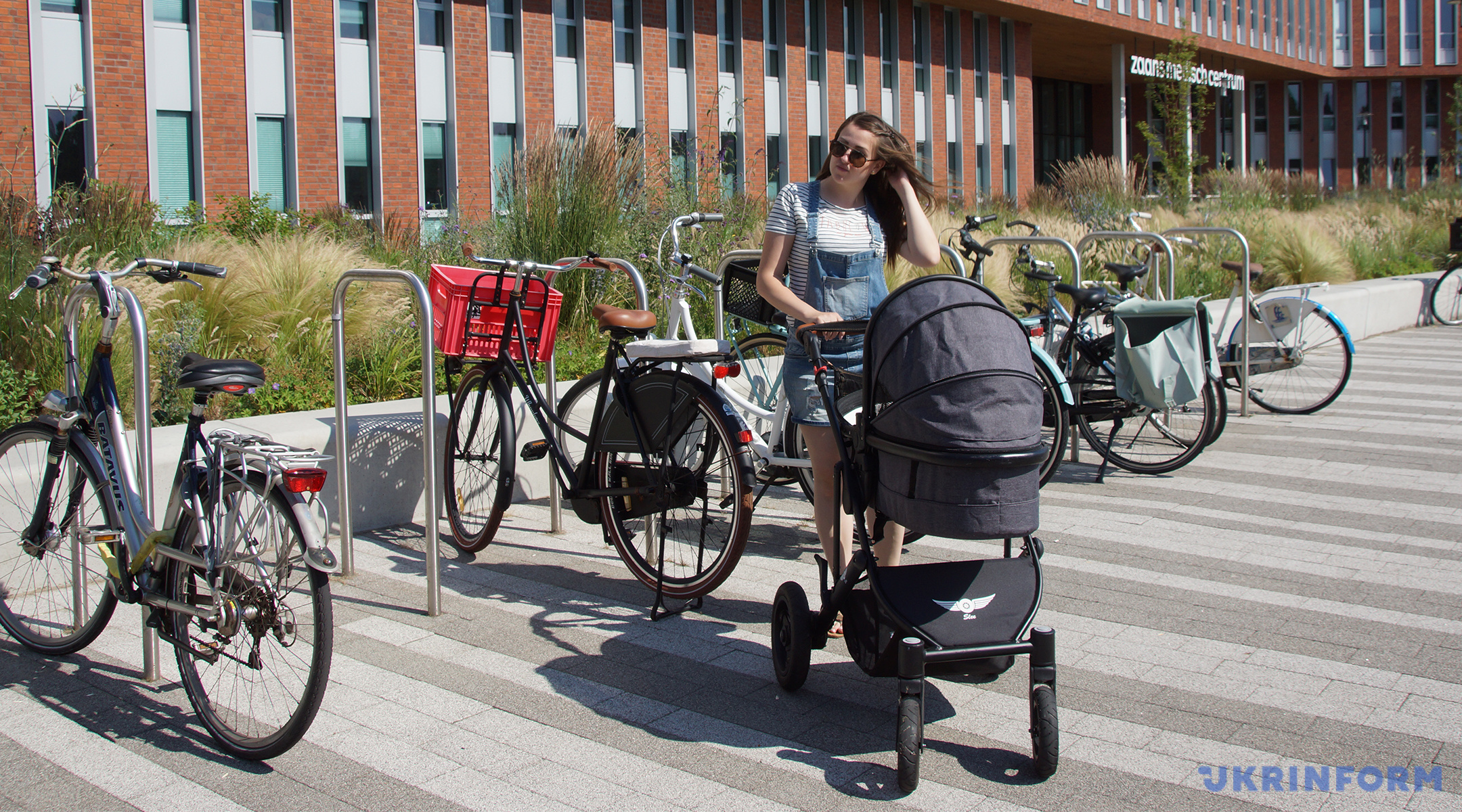 Question: What is written in Tykhon's birth certificate?
Answer: I am a citizen of Ukraine and his father is a citizen of Ukraine who gave him up. My child has nothing to do with the Netherlands, except that he was born here. My child is a citizen of Ukraine. If someone thinks that if you give birth here, your child will be Dutch, it is not so. I have a Dutch document stating that I gave birth to him here, that I did not steal him.
Question: How often did the doctor examine your baby?
Answer: I had to stay in this country until the 40th week of pregnancy and visit the doctor constantly. The child was seen by doctors every two weeks. After the 40th week, with the doctor's permission, I was able to return home to Ukraine, to Kharkiv. I had a bunch of documents so I could leave. Interestingly, my mother received a letter, not in her name, but in Tykhon's name, not an e-mail, but an ordinary letter by mail, with information about when we need to appear for a medical examination. And if you do not come on time, the fine is 40 euros, because another patient could come at this time.
Question: You mentioned earlier that the father abandoned the child…
Answer: As a polite person, I do not want to say anything. You need to forgive him and let him go. The man was frightened. What else can I say? I believe that no money can be more important than a child. I was not afraid to give birth. The world is not without good people and everything ended well. The baby was born prematurely, so it was in his favor to give up the baby and not be responsible for anything. It was very convenient for him to say that this was simply not his child. I also had to experience this stress. He gave up his child, but I thank him. So it had to be like that. He decided that it was all very expensive for him and easier to give up. No one is interested in the fact that there are documents confirming that it was a premature birth.
I believe everyone makes his or her choice in life. In my opinion, it is a great sin to give up a child. Yes, it was incredibly painful to me, but then it had to be like that. My son was born, and he is a copy of his father. However, I hope that although he looks like him visually, he will grow up to be a different person who will never give up his child. I gave the child my last name. The father is not mentioned in the birth certificate. I will not go anywhere to demand alimony, because I do not want my son, when he grows up, to owe something to his father and take care of him. My family and I will raise my son ourselves.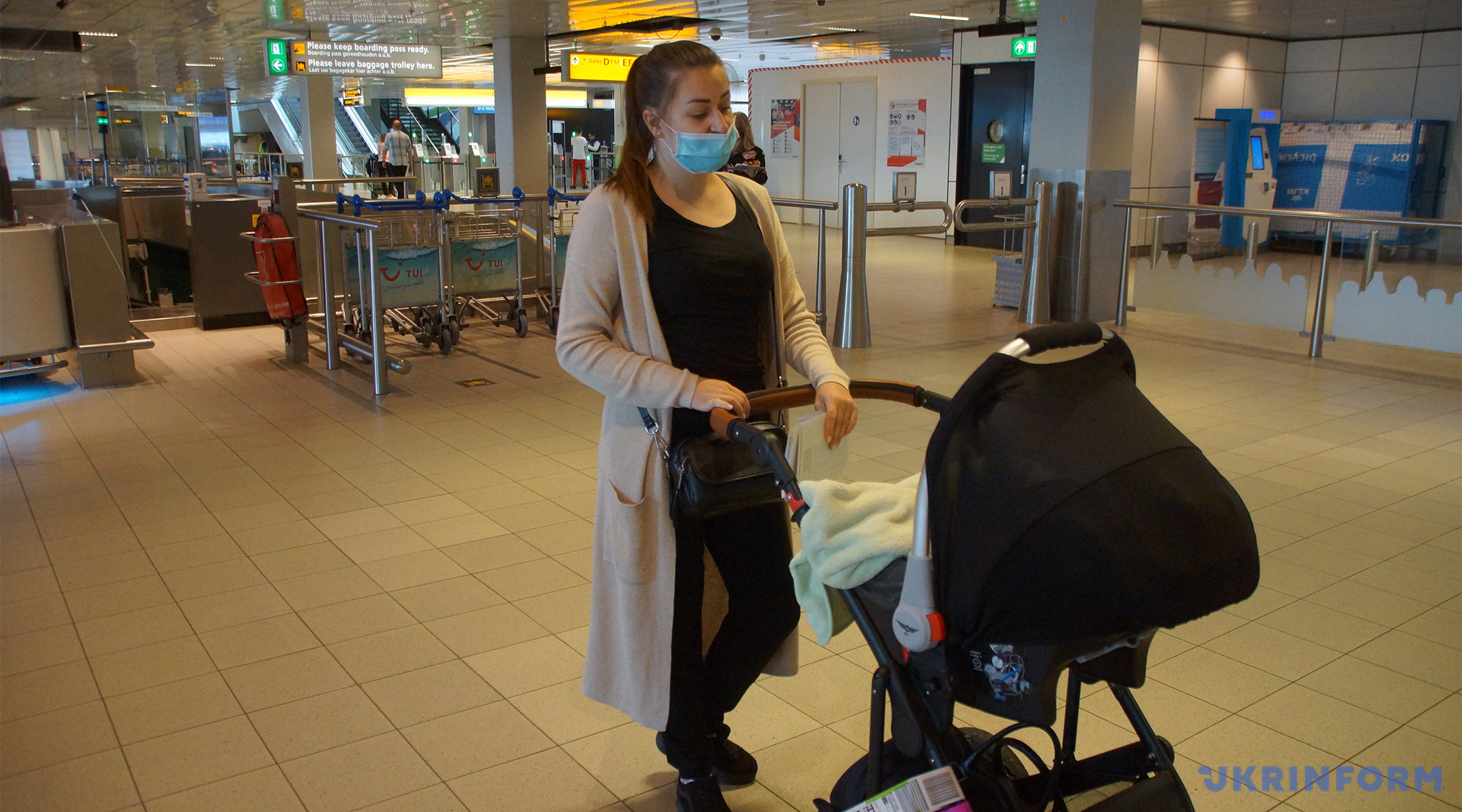 Question: Tell us about the scissors that were given to you as a gift. What kind of tradition is this?
Answer: Yes, we were given the scissors used to cut my baby's umbilical cord. When my child was in the box, they also printed a photo of Tykhon and hang it in my ward. Just imagine how nice it was. They also prepared a surprise for me on Mother's Day. It was an image of a slice of watermelon with a photo of Tykhon and the inscription "I am my mother's slice. Kisses, Tykhon." It was so cute and touching. I am incredibly grateful to the Netherlands for everything. My adventures in the Netherlands ended on July 16 when I returned home to Kharkiv.
Iryna Drabok, The Hague
Photo credit by the author