Firuz Bağlıkaya, President of Association of Turkish Travel Agents (TURSAB)
Foreign visitors who get sick in Turkey will receive treatment free of charge
18.06.2020 16:30
For several years in a row, Turkey has been breaking records in attendance of Ukrainians at the level of 15-20% growth. Last year, more than 1.5 million tourists from Ukraine visited the country. This year, due to the global COVID-19 pandemic, the tourist season in Turkey for Ukrainians will start on July 1 - with the first flight from Kyiv to Dalaman. On June 19-20, Antalya will host a large-scale presentation of the tourism sector, in particular, the program of tourism security under the new epidemiological conditions. On the eve of this meeting, Ukrinform discussed topical issues of tourism in Turkey and the future of global tourism with President of the Association of Turkish Travel Agencies Firuz Bağlıkaya.
SAFE TOURISM CERTIFICATE PUT INTO PRACTICE IS NOT MANDATORY
- Mr. Firuz, Turkey continues to weaken quarantine measures day by day. Besides, the effectiveness of the new rules and requirements in the tourism industry are already being tested in practice. The tourist season should start in June. How active are hotels booked for June, July, August? What are the statistics?
Regarding domestic tourism, occupancy rates have reached approximately 45-50 percent for the summer period. Overall, with regards to the incoming market, we are receiving demands in line with flights re-starting. Flights for the Ukrainian market are scheduled to start on July 1. Therefore, we expect the demand to increase with the restart of the flights. Turkey has taken all kinds of measures for the health and safety of incoming passengers and will continue to do so in the upcoming days.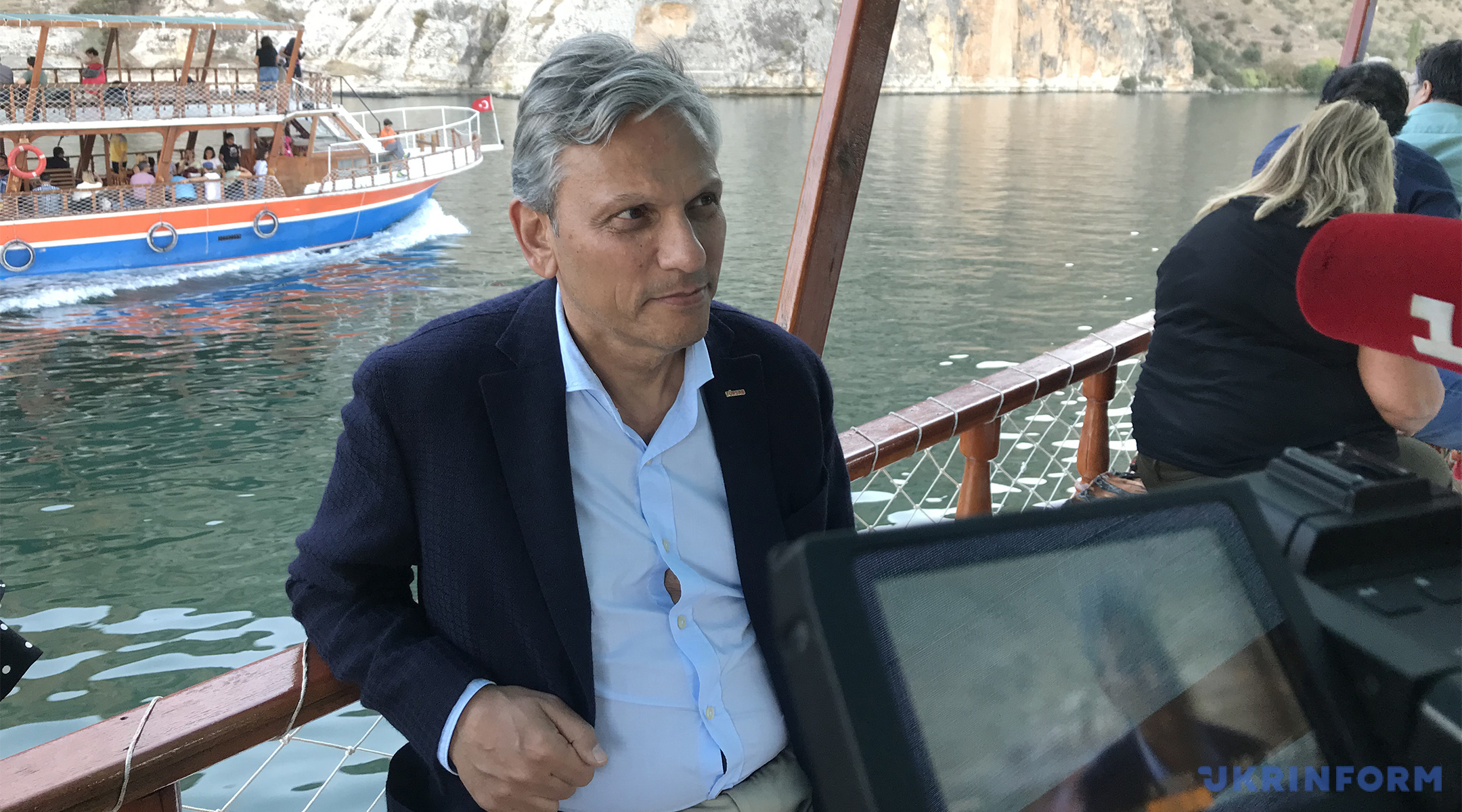 - Questions about foreign tourists. Do foreigners prefer to rebook or cancel tours to Turkish resorts bought for this season?
- Although there are some who cancel their holidays in the first place due to the uncertainty of the period we are going through, the rate of cancellation among guests who have already booked their holidays for the fall season is lower. Turkey stands out with its hospitality-based quality service, receives a significant level of demand from all around the world in this regard. Due to the high quality of service, the repeat guest rate is also quite high. In this respect, Turkey is an irreplaceable destination for many travel lovers.
- Turkey has introduced and launched Safe Tourism Certification program because of COVID-19. After that, some owners of the hotels preferred not to open them this summer due to small number of tourists and high demands. What percentage of hotels will not be opened at all this summer?
- The fact that some of the tourism facilities will not start their operations has no relation to the Safe Tourism Certificate. All tourism facilities in Turkey serve with the required hygiene standards under all circumstances and conditions. This was always the case, even before COVID-19 and will continue to be so.
Due to the COVID-19, in addition to the hygiene and social distancing rules in common areas, the Ministry of Health and the Ministry of Culture and Tourism have determined the necessary measures to be taken in the accommodation facilities such as in the guest reception process, cleaning of the rooms, practices in the food and beverage as well as the beach and pool areas and continuous screening of staff's health condition. These rules, announced by both the Ministry of Health and the Ministry of Culture and Tourism, are mandatory regulations. However, the Safe Tourism Certificate put into practice is not mandatory. It is a certification system; which hotels apply to arbitrarily. All the preventive measures already taken are fully on point. All our guests visiting our country can spend their holidays with peace of mind.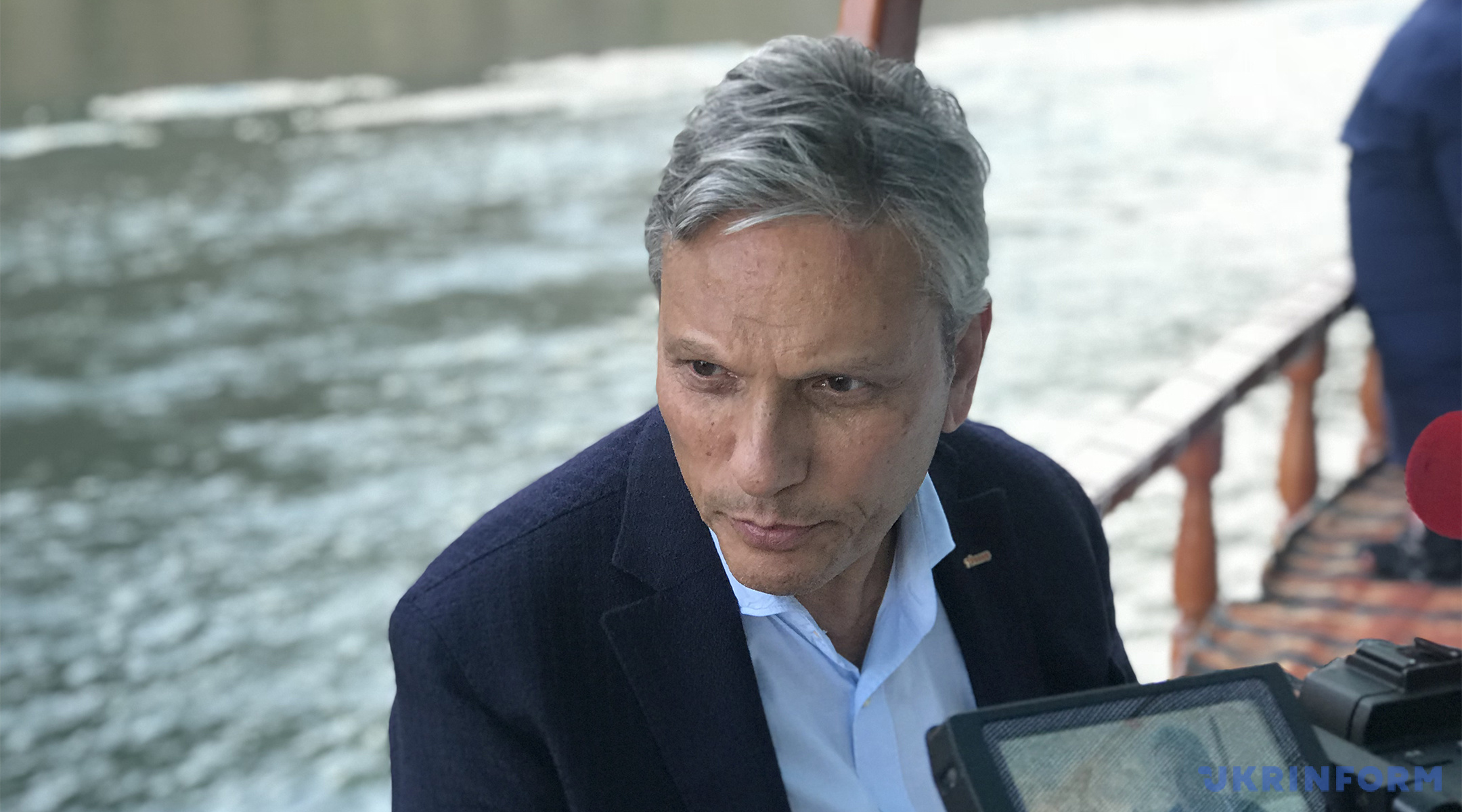 - Who and how will monitor and control the work of hotels that have not been certified?
- All tourism facilities in Turkey meet the necessary standards of hygiene. The certificate, on the other hand, is discretionary. It's a practice hotel may resort to in order to ensure more safety and peace of mind to their guests.
In this regard, 11 national and foreign companies including Turkish Standards Institute, RoyalCert, TÜV Süd, Lloyd's Register were authorized to make audits. The certified hotels can be followed via the link https://tga.gov.tr/search-hotel-en/ =.
- How many hotels have currently passed this Safe Tourism Certification?
As of 15 June 2020, the number of hotels that have applied for the Safe Tourism Certificate was 522. Out of them, 117 hotels were issued certificates and 405 hotels are still undergoing the audit process. If they meet the necessary conditions, these hotels will also be certified. In the coming term, we expect the number of hotels applying for certification to increase even more.
- Turkish Airlines announced the resumption of direct flights to 14 Turkish cities from 16 European cities in Germany, Austria, the Netherlands, Sweden, Denmark and Switzerland from June 18. How many foreign tourists and from which countries do you expect to welcome this year most of all?
- International flights are launching in stages given the agreements to be made with other countries. We are still at the very beginning of the whole process. Therefore, it would not be correct to set a numerical target or make any estimations at this stage.
- Earlier it was predicted that tourists from China and South Korea would be the first to arrive. But now the first will be tourists from Western Europe. Why did you change your priorities?
- As a country, our priorities have not changed. In accordance with the intergovernmental communication, we will be pleased to host tourists from all destinations which will start to re-operate.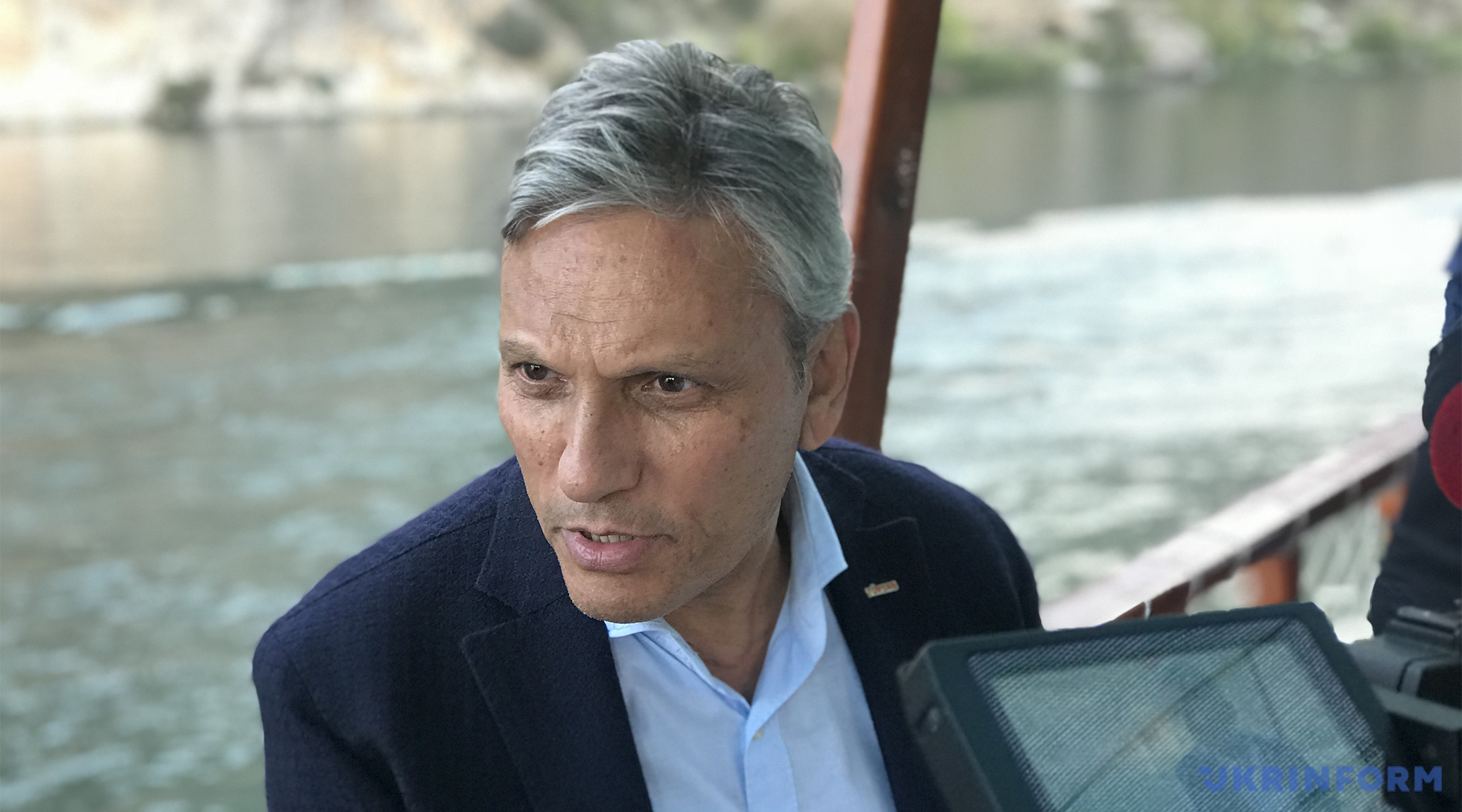 IF COVID-19 IS DETECTED, TOURIST WILL HAVE A CHANCE TO RETURN HOME
- Please tell us in more detail how safe tourism measures will be taken first of all?
- Upon entry to the country the body temperature of tourists will be measured. Those with a temperature above 37.8 degrees and with at least one symptom will be tested. The PCR test generates very quick results, within an hour.
In case the results come out positive, those who wish to return to their countries will be sent back and those who wish can receive treatment in Turkey.
- Defined safe distance on the beach between sunbeds is 2 m, keeping the distance in the sea is the responsibility of vacationers. How will the control be carried out and by whom? Is it necessary to swim with a mask or without?
- Medical professionals have stated that that there is no obligation to wear a mask at sea. In addition, chlorine rates are adjusted in the pools of hotels and necessary hygiene conditions are provided. It is of great importance that all vacationers act with the necessary responsibility.
- Are there any restrictions for foreigners on accommodations?
- In terms of accommodation, there are no restrictions for foreign visitors. Our guests will be able to benefit from all the tourism facilities.
ANY VR APPLICATIONS CANNOT REPLACE THE REAL HOLIDAY EXPERIENCE
- There is a question about insurance. Who will cover the cost of treatment in case of coronavirus infection? What insurance does tourist need to take out?
- Incoming tourists are insured by the travel agency or tour operators in their own countries as part of the package tour. Nonetheless, foreign visitors who get sick in Turkey will receive treatment free of charge.
- How many tourists from Ukraine can be expected this year?
- It is not possible to make an estimation at this stage. Our main purpose throughout this period is to host our guests the best way possible and to make sure they spend their holidays healthily, peacefully, and safely.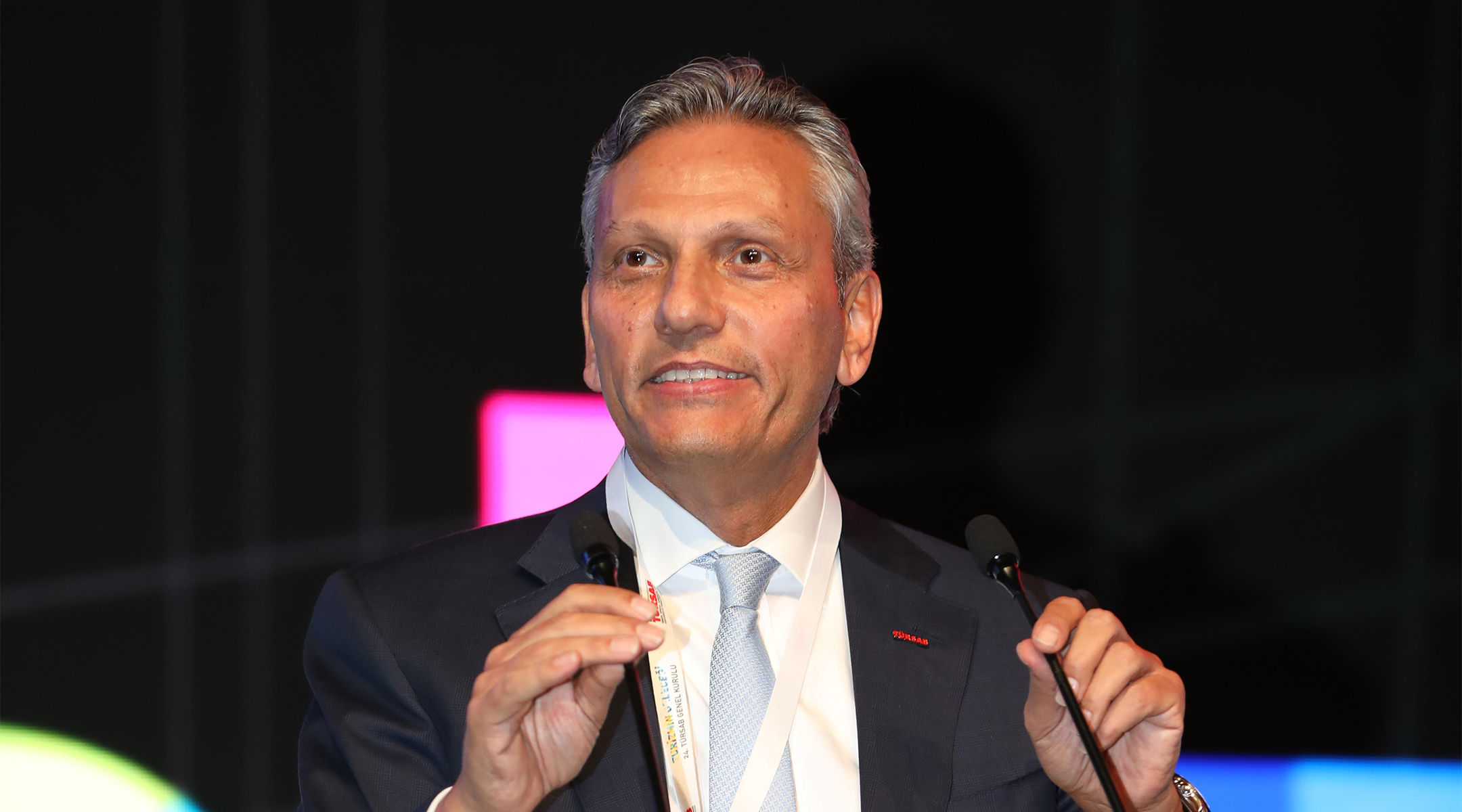 - The whole world has already accepted what it will no longer be the same as before. In your opinion, what global trends can we expect in the tourism industry in the coming years?
- In the new period, the perception of health and safety will be at the forefront, and travel to nearby destinations will be preferred rather than distant destinations. When considered from this point of view, Turkey will stand out as a destination with its central location which is easily accessible for 1.5 billion people within 3-4 hour flight duration.
In this period, since customer satisfaction will be more prominent than ever, the sensitivity shown to the feedbacks of the guests will also increase. In the upcoming period, technology will also come to the fore in tourism promotions, and virtual reality applications will be used more effectively in tourism marketing.
- To be honest, I do not believe that any virtual reality can replace the atmosphere of the old city of Antalya, the cries of seagulls over the Bosporus, gusts of wind in the valleys of Cappadocia...
- The VR applications surely cannot replace the real holiday experience. The VR applications will be utilized in the coming term more so for tourism marketing, promotion and information purposes.
Olga Budnyk, Ankara.