Eliot Higgins, founder of international group of investigative journalists Bellingcat
I recognized the same techniques I had been using in Syria in the last two years could be used with MH17
31.10.2019 09:19
The main thing for him is the facts. With their help, he can easily dispel any fakes. In the search for truth, he has to deal with a wealth of information. Analyzing open sources, Briton Eliot Higgins made a real revolution. By studying photos, videos and maps to the smallest detail, he was able to achieve incredible results in investigating high-profile cases.
His story began with a blog and war in Syria. Then there was Bellingcat, a platform that brought together investigative journalists. The Bellingcat team started to investigate Russia's aggression in Ukraine, the poisoning of former Russian intelligence officer Sergei Skripal and his daughter Yulia in Salisbury and, of course, the MH17 tragedy. Bellingcat investigators have proven that a BUK missile system of the Russian 53rd Anti-Aircraft Missile Brigade, stationed in Kursk, was filmed and photographed in the east of Ukraine. Analyzing open sources, including social networks, they also identified and named those involved in the downing of flight MH17 on July 17, 2014, in the sky over Donbas, killing 298 passengers and crew.
Bellingcat has been repeatedly attacked by Russian hackers, trolls and "journalists." But that only shows what kind of an important job Eliot Higgins and his team are doing. In fact, they came to the same conclusion as an official investigation, working only with open-source information. And with that result, the whole world is waiting for new Bellingcat reports, sometimes even more eagerly than a press conference of the Joint Investigation Team.
We met Bellingcat founder Eliot Higgins in the Netherlands at an international symposium on the fifth anniversary of the shooting down of Flight MH17, which was held on the eve of commemorating the victims of the tragedy. At that time, relatives of those killed in the MH17 crash hoped to hear more from the Bellingcat founder than they knew from the JIT team. They even started to wonder who knows more - the Joint Investigation Team (JIT) or Bellingcat. Ukrinform put the same question to Eliot Higgins and also asked how the idea came up to create Bellingcat? Who finances and who works for Bellingcat? Eliot Higgins also spoke about his pseudonym Brown Moses and advised us to listen to Frank Zappa's song, after which the pseudonym appeared. So I recommend reading this interview while listening to this particular song.
Q: Bellingcat started its work in July 2014. Why was such a name chosen? What does Bellingcat mean? How did the story of Bellingcat begin?
A: I had spent the last two-and-a-half years blogging using the pseudonym Brown Moses. This was only my own blog, creatively named the Brown Moses Blog. During that time, I had seen the interest in online open-source investigation grow, and while initially, I was the only person writing on the blog, there were a growing number of people asking if they could contribute to the Brown Moses Blog. With this growing interest in online open-source investigation, and with more people wanting to contribute, I wanted to set up a new site that wasn't connected to my name, so contributors could get the full credit for their work, and to provide guides and case studies for people who wanted to learn more about online open-source investigation.
I had to then come up with a name for the new website, but I'm very bad at coming up with clever names, and all the names I had managed to come up with were already taken. A friend of mine, Peter Jukes, is a playwright, so I thought he'd have some good ideas and gave him the call. He told me about Belling the Cat, a story about a group of mice who were very scared of a large cat, so they came up with the idea of putting a bell around the cat's neck, but then realized they didn't actually have a plan to do so, just the idea, so Peter thought we were teaching people how to bell the cat.
I liked the name, so I looked up the domain registration fee for bellingthecat.com, and that was about $4,000 because someone had already registered it, so I tried bellingcat.com, and it was $40, so I went with that.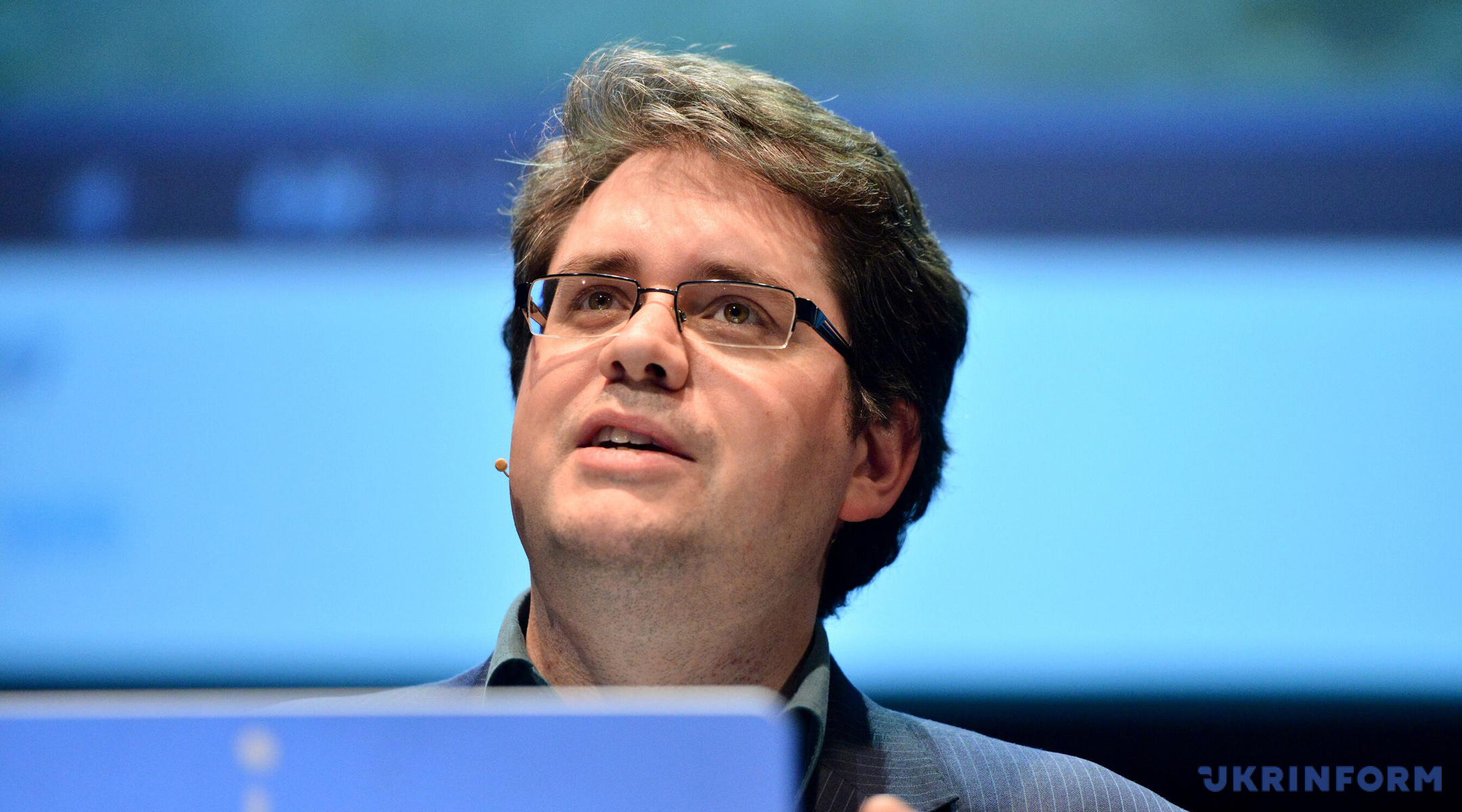 Q: You also had an interesting pseudonym Brown Moses. Why have you chosen Brown Moses?
A: I picked it years ago, probably about 1998, for a pseudonym for the MMORPG Ultima Online, pretty much because it was the name of a Frank Zappa song I was listening to at the time, and as I mentioned previously, I'm very bad at coming up with clever names.
Q: Under this pseudonym, you worked on the situation in Syria. Why did you conduct your first investigations using a pseudonym?
A: I started the Brown Moses Blog in early 2012, but prior to that I'd been posting online on various Internet forums using the same pseudonym, and I was commenting on the Guardian Middle East Live Blog in 2011. I first learned how to use open-source investigation skills. There was a lot of debate about the authenticity of videos from Libya, such as questions about where they were filmed, so I thought to try using satellite imagery to look for landmarks that matched what was visible in the videos, and it worked. That was my first taste of what we know call geolocation, a core skill for any online open-source investigator.
Q: When did you realize that the method of using open-source information such as videos, maps, and pictures on social networks works successfully?
A: I think it was really during those first online arguments on places like the Guardian Middle East Live Blog comments, but back then I was doing something that we would now consider as being quite simple. Over the years it has constantly surprised me how much can be achieved with the online open-source investigation, and it's nice to be part of a field where you can still be surprised on a regular basis.
Q: When did you decide that it was time to raise money for a new website called Bellingcat using Kickstart?
A: In early 2014 I had been approached by the owner of a media website who was interested in investing in my work, and we had arranged to have him fund the launch of Bellingcat. It took a while to negotiate the contract, and eventually for reasons out of both our hands it fell through at the last moment. That was June 2014, and I had already started to develop the new website, and suddenly I found myself without funding for myself or the new website. At that point I pretty much had to do a Kickstarter to launch the site and have any sort of income, so with the help of Vann Alexandra, a company that managed Kickstarter campaigns, we quickly launched the Kickstarter at the same time we launched Bellingcat.
Q: Do you remember how much was collected then and for what period?
A: We raised just over £50,000 over about a month.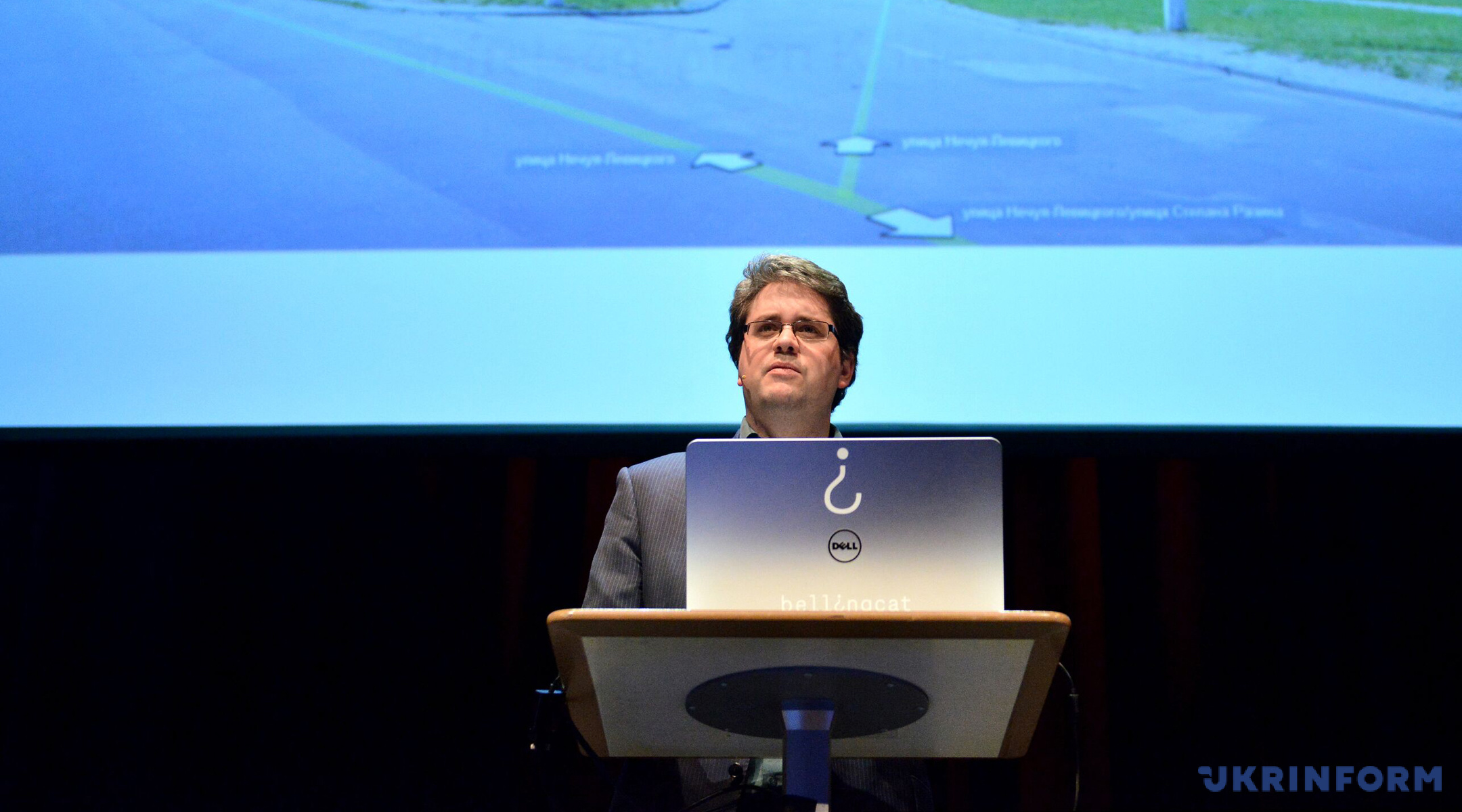 Q: Who is financing Bellingcat now?
A: Currently we have about a 50/50 split between funders and income from workshops, plus a bit from Patreon. Our funders currently are the National Endowment for Democracy, Porticus, Adessium, the Open Society Foundations, and the Dutch Post Code Lottery. We've recently created a charitable foundation in the Netherlands for Bellingcat, which means we have very detailed information about our organization on the website, and in part, this was to be as transparent as possible about our operations. As you're probably aware, there are people who attack our work by claiming we're getting vast amounts of income from various governments, but the reality is reflected, in detail, on our website.
Q: When we met with you for the first time (at the symposium MH17), people said in the corridors: "It's interesting who knows more - the Joint Investigation Team (JIT) or Eliot Higgins?"
A: I fully expect it's the Joint Investigation Team. While we're able to show a lot more information because it's based on open sources, the JIT is working with information that can't be made public, so they have all the open-source stuff, plus more. The JIT press conferences are always very interesting to us because we're so familiar with the case and the open-source evidence we recognize more easily when the JIT has something that goes beyond just that, and we've already seen them present new evidence in their previous press conference. That adds to our own understanding and allows us to do more open source investigation on the information the JIT releases.
Q: Could you tell me please how your MH17 investigation began?
A: Bellingcat was launched on July 14, 2014, a few days before MH17 was shot down, and it was mainly me and a few people who had volunteered to write some articles. At that time I had mainly been focused on Syria, and had very little knowledge of the conflict in Ukraine, but with the shooting down of MH17 there was suddenly a massive amount of material about what had happened, and lots of contradictory claims. There was a lot of online discussions, and I recognized the same techniques I had been using in Syria in the last two years could be used with MH17, and started geolocating videos.
At the same time, other people were doing the same thing on social media, some of whom I started communicating with regularly, and I invited them to write for Bellingcat about their discoveries, and over time we started doing more and more together.
Q: How did you start working with JIT?
A: It's not so much we work with them, but we share information with the JIT. It's very one way, so we send stuff to them, but not the other way around. I first spoke to them in October 2014, when they contacted the UK police to request an interview with me, as a witness. I spent several hours with them going through the articles we had been posting in great detail, explaining what we had done, and they seemed very interested in what we had published.
Q: Is there any agreement with JIT about what information you can make public?
A: Not so much an agreement, but because we understand that online information can be removed very quickly after we publish something we'll send information we find and reports we write to the JIT ahead of publication, so they're able to archive and investigate it to their standards before it's removed.
Q: A court hearing will take place on March 9, 2020. Relatives are really waiting for this day. What do you know about preparations for this process? How many witnesses will testify in court? Who else besides the four already named suspects will be announced before the start of the trial?
A: I don't know about witnesses or other details like that, but it's possible more people will be charged before the March 2020 start of the trials. It'll still be a long process, I expect the initial date will be more administrative than anything, and the cases will be presented at a later date.
Q: Could you tell me please about your team? How many people are in this project and in which countries?
A: We've expanded a lot in the last year, with about 20 full-time employees now, many of which are based in the Netherlands, with others in Canada, the US, UK. We also have about 15 volunteers who are also part of our core investigation team, and they're from all over, Ukraine, Finland, Poland, Bulgaria, and elsewhere.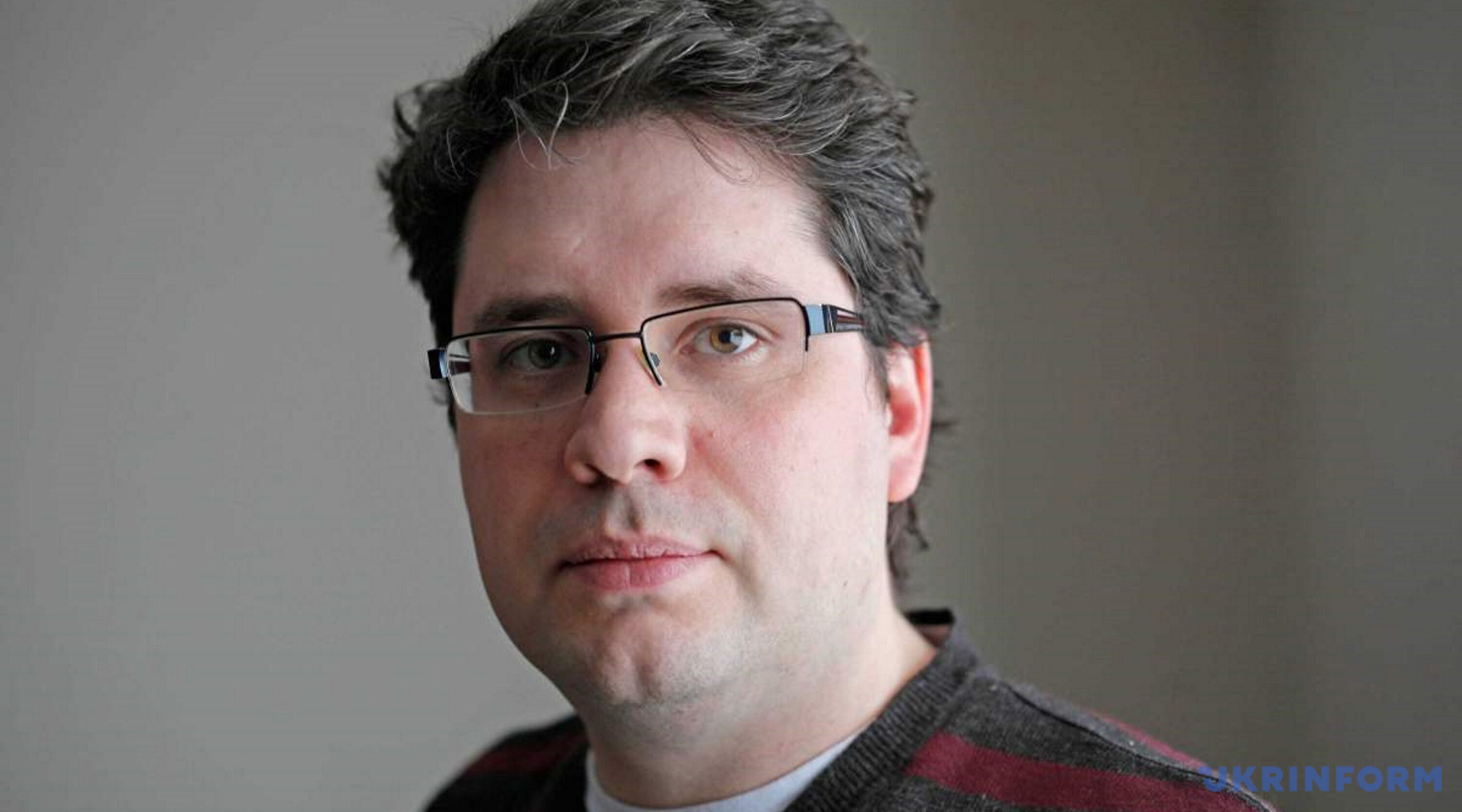 Q: What organizations offered you to work together?
A: We work with a wide range of organizations, probably the most visible is the work we do with media organizations. We've been working a lot with The Insider, who have done great work with us on tracking down MH17 suspect and GRU operatives, taking real risks inside Russia, and who deserve a lot more credit for the work they do than they get. We've collaborated with the likes of Buzzfeed, the New York Times, Radio Free Europe, and others. Collaboration is a big part of our organizational philosophy, so we're always looking out for good ways to collaborate with other organizations. Another area we've been working on is justice and accountability, so we've recently been working together with the Global Legal Action Network on developing a new process for archiving and investigation based on legal principles, that means the work we produce can be used in courts, as well as setting a minimum standard for our work. This area is particularly important to me, as our work on Syria and MH17 has demonstrated that open-source investigation can be used to identify the perpetrators of terrible crimes, the challenge now is getting those investigations used in court.
Q: In one of your interviews, you said that when Russia ceases to lie, you will have nothing to write about. As the trial date approaches, Russian journalists become more active. The movie "MH17 - Call for Justice" was presented in The Hague on October 23. The authors of the movie are Russian journalist Yana Yerlashova and Dutch blogger Max van der Werff. What you think about the new Russian film about MH17.
A: I think it's garbage for conspiracy-fueled idiots who think they're smarter than everyone else.
Q: The Russian journalist's documentaries have been criticized a lot. She's trying to question the results of an official investigation by the JIT and also the investigation you conducted in the MH17 case. What do you think about this?
A: I think these people are so desperate to prove Ukraine is guilty they cling onto any theory that pops up. It doesn't matter at all to them there's never any consistency with their claims. I've spent five years looking at these various theories and they just move from one theory to another as they get debunked time and time again. They never question if something is wrong with their analysis, all they care about is proving Russia is innocent and Ukraine is guilty, and they're happy to swallow any nonsense to continue with their delusion because otherwise, they'd have to admit to themselves and the world that they are fools.
Q: Do you know who shot down MH17? Do you know their names? Do you know who exactly pressed the button and launched the Buk?
A: We don't have the specific names of who pressed the button, and in one sense that's not the most important thing, because they're part of a command and control structure that led them to pressing the button, and that whole structure is culpable to what happened. We've got a very good sense of the structure, and who was responsible for what, and I'm sure the JIT has an even better idea than we do.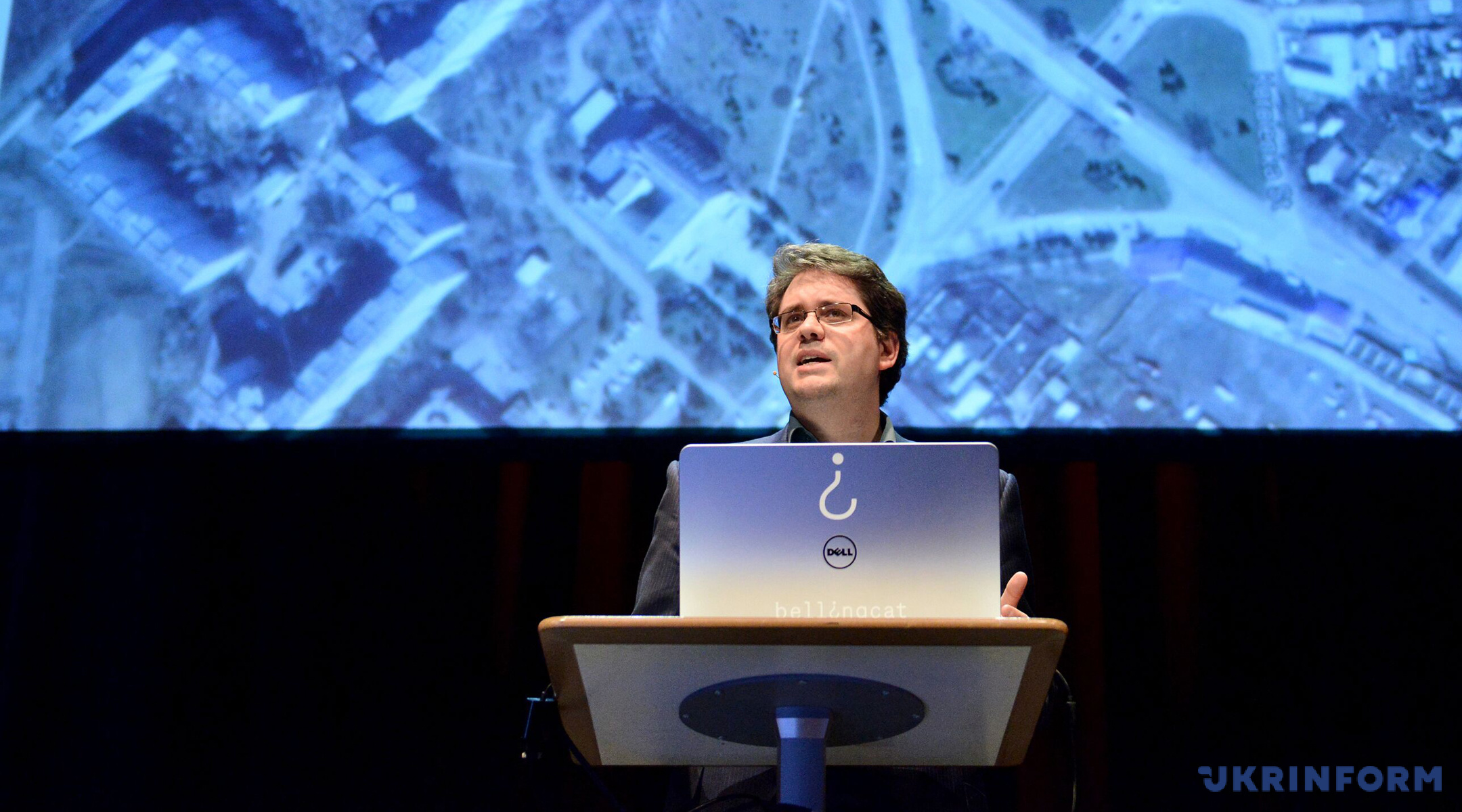 Q: What new information can you share with me in the MH17 case?
A: Nothing at the moment, we've definitely moved into a more sensitive area, so we can't share the details of what we're looking into.
Q: How would you describe the trial that begins next year with one sentence?
A: Not the beginning of the end, but the end of the beginning.
Q: What investigations are you currently working on (in addition to the well-known MH17 case)?
A: We're looking a lot at the far right in Europe and the US, doing more work in Latin America following our investigation into the murder of a Mexican journalist as part of a collaborative project with local groups, still looking at Russia's various activities in Europe, and we're planning more seasons of the Bellingcat podcast, the first series of which focused on MH17. Future seasons will look at the activities of the GRU in Europe, and a shorter season on a collaborative investigation we did with the BBC on the extrajudicial execution of civilians in Cameroon. I'm also working on a book that should be out in Spring next year for which we've already got a Russian language publisher, as well as another major project I'll be announcing hopefully later this year.
Iryna Drabok, The Hague
Photo credit: Eliot Higgins